Slide Rule To Software, Doing What Makes Sense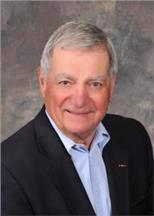 Our "stay at home" experience due to COVID 19 is still in force at different levels of sequestration depending on where you live and work with the direction from medical and political leaders around the world. Trying to make sense of it all can be confusing and even frightening especially since our health, safety and welfare are at risk each day.

During this global pandemic, now is a good time to focus on

our empty or less traveled infrastructure. Guest author Michael S. Ellegood, PE has held positions ranging from Project Engineer through Senior Executive in major consulting engineering firms. He joined the public sector as an agency head ultimately retiring as County Engineer, Public Works Director, and Transportation Director of Maricopa County. Currently Michael serves as Senior Consulting Engineer with E + E LLC. For this issue of "The Credential" Michael provides commentary on the

C

onfidential

R

eporting

o

n

S

tructural

S

afety - US article which first appeared on April 15, 2020 in ENR - Engineering News Record. Follow Michael's analysis to determine "Does This Make Sense" to you?
So, what happened to "Does this make sense?", the lament of an aging engineer.

A recent article in ENR, (April 15, 2020) spotlighted the timely work of Glenn Bell with CROSS-US (Confidential Reporting on Structural Safety - US). The CROSS-US team consists of several highly experienced practitioners who investigate why structures fail, "to alert engineers so that they can avoid errors made by others".

Buried down in about the 18th paragraph is a quote from a CROSS-US contributor, Cliff Schwinger, Vice President for quality at the Harman Group, who states: "Over reliance on analysis and design software is a good tool, it is not a substitute for experience." This got me to reflecting on my professional experiences through a 60-year career in Civil/Structural Engineering.

To start, I went to engineering school in the late 1950's before the wide use of computer technology. One of the first classes that was required taught us how to use a slide rule (I still have mine and can still use it). The majority of the curriculum was not the mechanics of the "slip stick" but, rather, how to first estimate the answer and then when the calculations were done, how to apply a "reasonableness" yardstick to the result. In other words, "Does the answer make sense?".

Years later, while working as a bridge engineer with T.Y. Lin, I experienced the same thing, while there were a number of great analysts in the firm and the state of the art computer equipment and software, Professor Lin, who was very active in all aspects of design, would first apply "reasonableness" to a design problem, often sketching his thoughts on any paper available. This hodge-podge of sketches would be turned into a proper design by staff where it was then reviewed by a team of experienced designers and construction engineers who applied their own "reasonableness" factors to the result. The outcome of all of this was a design that worked and could be constructed as well as reflecting a state-of-the-art design solution.

Fast forward to today's practice and we find an almost total reliance on software. To be sure, we have a myriad of really powerful analytic tools, we have BIM, SAP, Emme, HEC and many more. In the project management and control arena we have Microsoft Project, P6, ProjectManager.com, and a handful of others that allow collaboration, interactive sharing and so forth.

But somewhere along this path from slide rule to software we somehow lost the ability to estimate the answer and apply "reasonableness" standards to the result. Too many times when reviewing a subordinate engineer's work, I have heard, "This is what came out of the computer, it must be right!" or I have seen reviewers review a computer generated calculation by inputting the same raw data into the same computer program and confirming the result!

Now in today's world, this unthinking reliance on software, is resulting in project failures as the work of CROSS-US and my own experience reflects.
Software does neither designs nor manages projects, engineers do that. It's time we put common sense and "reasonableness" ahead of the mindless output of the latest gee whiz software.


Reflecting on "What Does Make Sense", is the importance of due diligence concerning the business operations of your professional practice. Are you up-to-date with your continuing education requirements for license renewal even though there may be waivers in place due to COVID 19. Oh, and one more best practice topic, are you in process preparing your corporate reports for the Secretary of State where your firm is registered to practice?


We can help if you need assistance with managing your
individual credentials and corporate credentials compliance issues, too. Call 913-608-7880 to have your questions answered and/or concerns addressed during a free consultation. Visit AECredentialing.com

to explore additional benefits of our service.



We celebrate:



Memorial Day
May 25, 2020
We honor those who currently serve our country, all military veterans, and those who have given the ultimate sacrifice.
________________________________________________


Contact Details:


LS Credentialing Services, WBE Certified, P.O. Box 91, Olathe, KS 66051


Lexi@AECredentialing.com
913-608-7880


Join us in our efforts to go "green". Think before you print.

__________________________________________



Take Note
A Timely Upate

Your jurisdiction license renewal date may be waived due to the COVID 19 pandemic. Your continuing education requirements may also be modified. Please visit your jurisdiction licensing website for current information.


____________________


Architects:
Jurisdiction License Renewal Due Date


05/2020

Utah

06/2020

Arizona,
Iowa - first initial last name A-K,
Kansas - first initial last name A-L,
Kentucky, Maine,
Minnesota, Montana,
West Virginia


_________________



Engineers:
Jurisdiction License Renewal Due Date


05/2020

None

06/2020

Arizona, Delaware, Kentucky - first initial last name - L-Z,
Massassachusetts, Minnesota, Montana,
Rhode Island,
South Carolina, Texas


_________________



Landscape Architects:
Jurisdiction
License Renewal Due Date



05/2020

New Jersey,
Utah

06/2020

Arizona, Iowa, Kentucky, Maine, Minnesota, Montana, Nevada, New Mexico, North Carolina,
West Virginia


_________________


If your license renews on your date of birth this month, or by state requirement when your license origination occurred, or any other jurisdiction imposed requirement, it's time to renew.

_____________________


Contact us to receive a custom monthly credentials report containing:


*All A/E/LA national and international licensure status with renewal dates

*Professional affiliation membership types with renewal dates

*Current multi-discipline continuing education requirements needed

*Comprehensive recorded history of categorized education credits

Learn more about our innovative and easy-to-use service at: AECredentialing.com.


Now delivering
Business Credentials Compliance services
Professional legal services for business credentials compliance includes:
* Existing corporate credentials registration compliance review

* Corporate credentials quarterly maintenance

* Corporate credentials documents filing

* Potential new corporate registration legal research with recommendations
Your questions and critical issues will be addressed with quality professional service when you call 913-608-7880.