Technology is already a big part of your work day...but coding? This month guest author Jacob D'Albora, LEED AP, BD+C, Director of RPA Pulse, a BIM-to-FM Solutions Provider, introduces us to why learning to code is here to stay.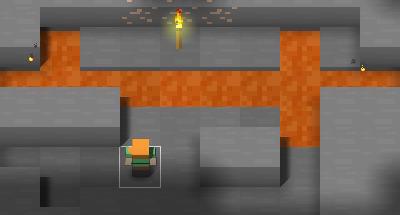 Let's do some quick math. Video game Minecraft was released in 2009, has over 40 million players per month, and has an average player age of 15 years old. Assuming the average players were 15 in 2009, today these "Minecrafters" are roughly 22 years old.

Prepare yourself Architectural, Engineering and Construction (AEC) community, things are about to change.

The AEC community is no stranger to change. After all, we have seen this before in the transition from paper to CAD drawing, and then again from 2D to 3D drawing. With each transition, senior level employees were forced to "walk the plank" and either get on board, or get left behind.

Well, it's about to happen again and this time it will be using something affecting every industry in today's market.

Fifty-one percent of all new jobs within the STEM (Science, Engineering and Mathematics) sector are computing related. Computing jobs are the #1 source of new wages within the United States. These jobs are in every industry, every state, and they're projected to grow at twice the rate of all other jobs.


So right now you are having one of two trains of thought. Either a) "there is no way this is ever going to reach into the AEC industry; there is no correlation between coding and building" or b) "coding is already here haven't you seen Dynamo?"

If you haven't heard of it, Dynamo is Autodesk's solution to creating a visual code. This visual code automates many processes that can be tedious to everyday BIM user (i.e. creating 500 sheets for one project:.

Alright, back to the Minecraftineers. This generation is about to enter the workforce and they are going to change it. They will be young, energetic, and motivated (okay, maybe not all of them). And they will have one common mindset: that coding helps you 'work lazy'. Don't believe me? Read Michael Kilkelly's 5 Reasons Architects Should Learn to Code.

While many are disgusted by the idea of 'working lazy', it is actually quite brilliant and ironically, more efficient. And what business doesn't strive to be more efficient?

"Working lazy is really about working with maximum efficiency and minimum effort." Michael Kilkelly, ArchSmarter

I am not saying that in the summer of 2017 everyone will need to learn how to code or look for a new job, however; Revit was released in in April 2000 and many firms still have not adopted the idea of BIM. And now, coding is coming. If not with the first round of Minecraftineers, then the generations to follow will certainly begin changing the AEC landscape. Just look at what Minecraftineers are doing today:
Minecraft Coding Summer Camps

FastCompany's Article: Forget Blueprints - For the Young Architects of Tomorrow, It's All about "Minecraft"

Microsoft's Initiative for Minecraft in Education

Even AEC tools are being built like Minecraft
If you have been thinking thought process b) this whole time, you are correct, coding is already here. Dynamo is a brilliant tool that few people know how to utilize well. What is even more amazing is how Dynamo can be used in unexpected ways.

Darick Brokaw tweeted how his 3rd grade daughter, Alexis was able to use Dynamo to better understand and complete here homework: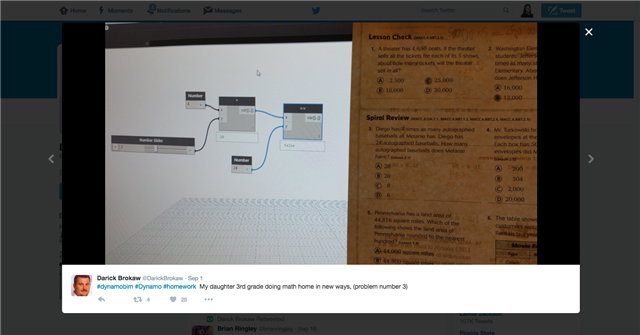 Imagine the teacher's face when she learned her student used coding to help with homework.

We know this for sure: technology will continue to grow and senior level employees will continue to 'walk the plank', while businesses attempt to keep up with the changing times.

As for me, today I am just going to be more efficient and 'work lazy'.


Jacob's article is not meant to be a statement but to start a conversation. He and RPA Pulse request your comments. They are most interested in the thoughts of others.

Jacob challenges you to be flexible and forward thinking. Have you considered the latest technology solution for professional credentials management? Call us at 913-608-7880, we can help you avoid serious consequences for a lapsed license all while saving you time and money.




Housekeeping Note: If your address, phone number or email
address has changed please notify your credentials agencies.
Contact Details:
LS Credentialing Services, WBE Certified, P.O. Box 91, Olathe, KS 66051

Info@AECredentialing.com

Join us in our efforts to go "green". Think before you print.


Architects:

Jurisdiction License Renewal Due Date



11/2016

Illinois

12/2016

Alabama, Louisiana, Missouri,
Nebraska (last name first initial A-K), Nevada, Oregon, Wyoming

Engineers:
Jurisdiction License Renewal Due Date


11/2016

None

12/2016

Alabama, Georgia, Iowa, Mississippi, Missouri,
Nebraska (last name first initial L-Z), Nevada, New Mexico, North Carolina, North Dakota, Oregon (last name first initial L-R), Texas, West Virginia



Landscape Architects:
Jurisdiction
License Renewal Due Date



11/2016

None

12/2016

Alabama, Alaska, Georgia, Kansas (last name first initial A-L), Missouri, Nebraska, Wyoming

If your license renews on your date of birth this month, or by state requirement when your license origination occurred, it's time to renew.

ALERT
Florida licensed architects must complete CE requirements by December 31, 2016 with 24 credits (22 hours in HSW and 2 hours in the Florida Building Code Advanced course) to comply with February 2017 license renewal.
C

ontact us to receive a custom monthly

credentials report containing:
All A/E/LA national and international licensure status with renewal dates

Professional affiliation membership types with renewal dates

Current multi-discipline continuing education requirements needed

Comprehensive recorded history of categorized education credits
Learn more about our innovative and easy-to-use service at: AECredentialing.com.


_________________