I'm Being Audited, Now What?


We have almost completed two thirds of the fourth quarter for 2013.  Are your credentials requirements up-to-date?  After reviewing our client base and their license renewal requirements, there is a significant number of jurisdictions, nine for architects, fourteen for engineers, and nine for landscape architects due in December 2013.  The learning unit and professional development hours range from eight annually to thirty biennially. 

Continuing education is a condition of renewal held by jurisdiction statutes.

Now is a good time to evaluate your completed and pending continuing education requirements.  Professionals of the built environment have numerous options for continuing education, including face to face seminars, lunch & learns, on-line continuing education that may be free or require a small fee, industry conferences, university courses, and something as simple as reading a specific approved article for self-reporting purposes. 

Are you prepared for an audit? 

The easy to ignore elephant in the room is an audit.  Typically the audit process is initiated at the time of license renewal.  However, certain jurisdiction rules allow random audits immediately following license renewal.  It can be daunting if you are not prepared to submit the proper required documents or if you have not maintained complete records for professional licensure. 

How complicated can an audit be? 

The following are examples of some jurisdiction auditing procedures:

*    A random computer audit selection occurs during license renewal or after license renewal has been completed.
*    A letter sent requiring licensee to prepare  and submit certificates of completion, transcripts, jurisdiction log form with chronological completed continuing education credits, license renewal form, and renewal fee. 
*    Jurisdictions may require electronic submissions, hard copies mailed or both.
*    Jurisdiction staff and licensing board reviews audit licensee's documentation.
*   Fine/fees will  be charged for noncompliance of continuing education requirements.  As an example in Ohio - $500. to $1500. for the total number of delinquent continuing education credits may be assessed. 
*     Typical compliance periods range from 30 days to as much as 120 days. 
*     Ultimately, if the jurisdictional  license board determines compliance has not been met, you may be required to fulfill a reinstatement process.  This process may include three references, a documented list of all projects you have been working on since your license has been canceled, and yes you are still required to complete the delinquent continuing education! 


Let us simplify your life by managing your most valuable resources, your licenses, your professional affiliations, and your continuing education requirements.  LS Credentialing services eliminates time consuming tasks including research, updates and documentation.  Receive a complete custom monthly email credentialing report containing: 

*    Current status of all professional licenses with renewal dates
*    Current status of professional affiliation memberships with renewal dates
*    Comprehensive recorded history of categorized continuing education credits

Learn more about our innovative and easy to use service to preserve and protect your professional credentials.  Visit www.aecredentialing.com. 



License Renewal Dates

Architects: Jurisdiction License Renewal Due Date -



11/2013

 Mississippi


12/2013

Indiana (12/1),
Alaska, Louisiana, Missouri, Nebraska (last name L-Z, Nevada, Ohio, Rhode Island, Wyoming



Engineers: Jurisdiction License Renewal
Due Date -



11/2013

Illinois


12/2013

Alabama, Alaska, Iowa, Maine, Mississippi, Missouri, Nebraska (last name A-K), Nevada, New Mexico,
North Carolina, Ohio,
Oregon (last name A-F), Texas, Wyoming



Landscape Architects:
Jurisdiction
License Renewal Due Date -



11/2013

 Florida


12/2013

Indiana (12/1),
Alabama, Alaska,
Kansas (last name M-Z),
British Columbia, Missouri, Mississippi, Nebraska, Wyoming




If your license renews on your date of birth this month, or by state requirement when your license origination occurred, it's time to renew. 





_______________________





FUN FACTS QUIZZES & QUOTES



Change?

We generally change ourselves for one of two reasons: 

Inspiration

or

Desperation


Quote by:  Jim Rohn





_______________________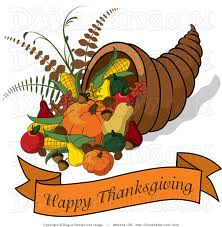 _________________________