Greetings Mistyc House Friends/Family!
It is winter solstice time again, which is one of my most favorite times of the year! A time when getting into my jammies and hibernating in the house with a fuzzy blanket at 4:00 in the afternoon (after tucking the chickens and ducks in bed) is permissible since there is nothing to do on the farm, and lots to do in the office! I am really appreciating the new sparkly white lights I put in the kitchen this year, as the darkness can get to you if you don't do something to perk things up! I can really relate to all of the different traditions that promote doing things to bring light into our houses during the long winter nights.



*One of my winter projects has been to get the Café Press store expanded and we just got a new item up. This started out as a meme for social media and then landed in our Café Press store on mugs, blankets, TV- trays and t-shirts. Please feel free to share this "making light of the dark" humor meme on your social media groups and come and visit our store for those hard to buy for people this holiday….. (you know, the ones that are as weird as you are! ;o)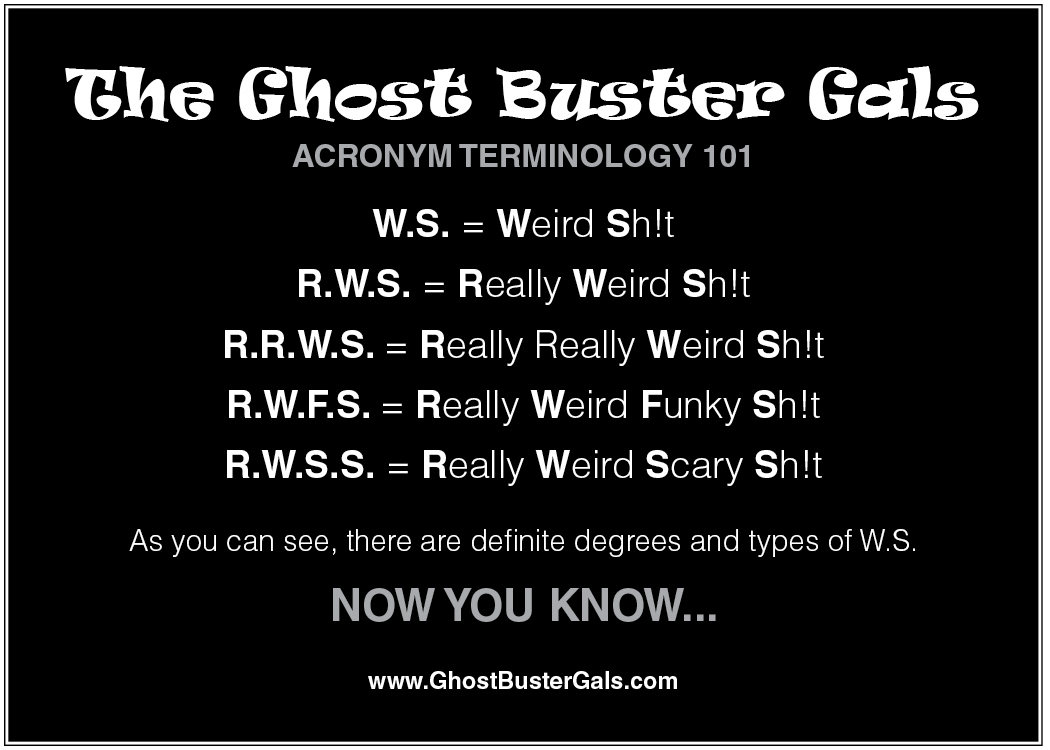 Now for some News Updates:

*Speaking of weird, we just posted a new short 2 minute video of an EVP that surfaced after our show with Bob Bain on "The Far Side" last year. (You will have to listen to the show this year to get all the details on what happened…and about the Electronic Shove-In that was sent to try and get me off the planet last year!) Here is the Video Link to our youtube channel that has both of the videos: https://www.youtube.com/channel/UCciUjXpgEBpEXbG4jjvejSA
https://www.youtube.com/channel/UCciUjXpgEBpEXbG4jjvejSA




* A New Holiday Special… (because ghosts don't just haunt at Halloween!)
You not only get an autographed "Got Ghosts???" book at a discount, but also a set of FREE Aulmauracite House Grid Rocks, plus Free U.S. shipping!
(Click

HERE

to take you to the shopping cart.)

*If you have been on the lookout for videos to show your friends you are trying to wake the heck up to the schmoozing's that are taking place on planet Earth, check out this video from John Perkins who wrote Confessions of an economic Hit Man. It is brief, to the point and irrefutable evidence as to who is running/ruining this planet and how.

https://www.youtube.com/watch?v=XWuAct1BxHU



Guess what, it's time for my favorite part of this newsletter…
You Are Now Entering Into.....


I just finished this meme last week. It is one of the funniest things I have EVER heard Hal say! (It came out when I was trying to help talk my husband down as he was starting to go into a panic attack….. and then I heard Hal tell me to give him this message, I started to laugh so hard I nearly choked! I have to confess, it really helps you "get a grip" when the fear energies start to take hold of you and drag you down! ) Please share this with your friends…
and I think this will for sure have to be the next new item in our Café Press store!







...And this one is just the best!