Several Options for Winter
Sports Training in our
2 heated domes.

Feeling chatty? Just give us a call!
248-673-0100
We are reaching out to collegiate athletics programs that are in our geographic area, to let you know about the different ways we can be available to help your programs.



It is not our intention to send spam to anyone!




If you do not wish to hear from us, please just reply and let us know, or hit unsubscribe at the bottom.



For information about our available training
& practice options,

scroll on down the page!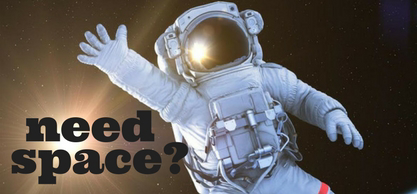 Oakland Yard has the space you need for your team to practice and train. Reserve time on the professional grade, sythetic turf in either of our 2 heated domes. Both domes included heated, indoor restrooms, and great lighting.


The OYA South Dome includes 72,000 square feet (80 yds x 100 yds) of field space with permanent lines for baseball, softball, soccer, lacrosse, football and markers for marching bands. Also available are 3 self pitch batting cages.
Lighting has been improved in four ways by bringing in natural light at the rooftop, adding extra lights, repositioning all lights so they grid the field instead of hugging the sidelines and making our dome all-white.


The OYA North Dome measures 45 x 80 yards and uses the same lighting style as our South dome. The synthetic field can be divided into two sections with a center net. For baseball and softball renters, there are 4 extra cages measuring 15'x55'. Cages are supplied with power for pitching machines (BYO). This dome is used for baseball, softball, soccer, lacrosse, football and other field sports.
Call Marty at 248-673-0100 to reserve your date today.
Need a place to fine tune that golf swing over the winter months?
Join us here!
The
Athletes Edge
is the culmination of over 20 years of research and experience.
Jim Browne
has developed a science based, functional sports training system that has developed thousands of athletes from southeastern Michigan. Hundreds of our athletes have received scholarships and many have reached professional sports. Our system has proven to improve the rate at which an athlete adapts neurologically, biochemically and metabolically.
Jim Browne
, former two sport All American and NFL football player, is our director of performance.
| | |