Leisure Way Development
 
On 20 January the Planning, Community Development and Sustainability Committee agreed to Amendment 129 – Lots 88, 89 and 90 Leisure Way,
Halls Head – Rezoning to Residential (With Additional Uses).
Final approval will be put to Council for ratification on 27 January.


City of Mandurah Budget Formulation
The Works and Services Department has once again invited us to lodge a submission for projects that may be of community benefit.
If you would like to propose an improvement in or around Port Mandurah to be considered for the City's 2015/2016 budget, please email us at info@portmandurah.com.au


Dredging Update
Due to several unforeseen circumstances, the dredging in and around the canals was not able to be completed before the licence expired shortly before Christmas. The City of Mandurah is applying for a new licence and it is anticipated that the dredging will recommence after Easter.
Neil Carroll, Marina and Waterways Manager, is preparing a full report for Council on the growing problem of the build-up of sand at the ocean entrance and the need for a long-term solution to the problem.


Biosecurity Alert - Asian Paddle Crab




Another one of these crabs was recently caught in Matilda Bay, Swan River, Perth. The Asian paddle crab is an aggressive non-native crab that could outcompete native species like the blue swimmer, and spread devastating disease to prawns, crabs and lobsters. 

The Department of Fisheries is calling for continued vigilance from the community, recreational fishers and crabbers.




The pest crab varies greatly in colour but its definitive features are sharp spines between the eyes and six spines down each side.




For photos and more information

please click here.



Short-term Rentals


City of Mandurah officers recently met with local residents about the nuisance associated with some holiday rentals on the canals.
"We are considering a number of options and we are in the process of identifying the impacts of those options" said Tony Free, Director of Sustainable Development. "We hope to be in a position to provide the community with further information on what these options are, to allow for further informed debate to occur."


Samphire Cove Fire

Last week there was a fire at Samphire Cove caused by a "camp fire" near the information shelter. Fortunately the fire was quickly extinguished and not too much damage was done, although some of the new plantings were lost.
If you see any suspicious behaviour in or around the Cove, please call the police.




Please click here for the latest news from Mandurah police which includes how to
borrow a free property marking kit
and what's on in Mandurah.




Eyes on the Water
Check out this new facebook page to celebrate and encourage the safe, enjoyable and respectful use
of 
Peel's unique waterways.



Reporting Hazards
Those who have been following the story of the lady who tripped and broke her glasses will be aware that the City declined to compensate her because it was unaware of the trip hazard. Given the scope of the City's responsibilities this is an understandable position, because they can't fix something if they don't know it needs fixing!
The City's officers are very responsive regarding hazards reported to them, and members are encouraged to report hazards in respect of any property owned or managed by the City, such as footpaths, lights, roads, gardens, seats and bridges, to council@mandurah.wa.gov.au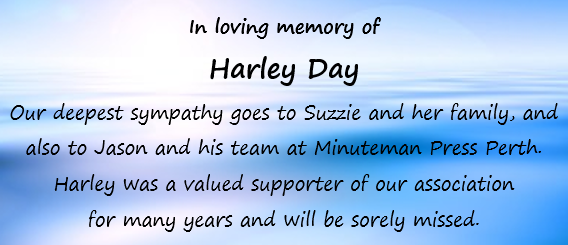 Rotary Wishing Well
Congratulations to the Rotary Club of Mandurah for collecting $18,359 in the Wishing Well over the festive season. The impressive amount raised was largely due to the efforts of the Mandurah Cruises team, including a donation of $1000 from Rod and Cheryl Bishop.
All the money collected will be distributed to local charities. If you are aware of a worthy organisation in Mandurah that is in need of funds, please encourage them to apply for a grant by downloading the Rotary Wishing Well
Grant Application Form.

Free creative workshops and demonstrations
The City of Mandurah is holding a fun interactive community event on Saturday 31 January from 10.00am - 3.00pm at Mandurah Performing Arts Centre to celebrate the launch of its Arts, Heritage and Culture Strategy. There will be activities galore to watch and participate in. For more information please click here.

Save the Date
We are in the process of planning our AGM which is likely to be held on the evening of Thursday 12th March. Watch this space!


Coming soon…
We hope to have some news for you very soon about:
• Old traffic bridge replacement •
• When the dredging will recommence •
• Cormorant and seagull control •
• Short-term rentals •
• Jetty licence fees •
• Confirmation of our AGM at an exciting new venue! •
And finally...
Please forward this email to your friends and neighbours on the
canals and encourage them to subscribe to our monthly(ish) e-newsletter
by emailing us at info@portmandurah.com.au
Their details will be kept private and they can unsubscribe at any time.