Save the date for our Christmas Party!

We will be having a sumptuous sit-down Christmas Dinner with all the trimmings on Sunday 25th November at Mandurah Offshore Fishing and Sailing Club. Full details and menu options will be available soon.



Stand Up Paddleboard through Port Mandurah


As part of the Australasian Police and Emergency Service Games, this event will be run from the Western Foreshore on Saturday 3rd November starting at 9.00am and finishing near the swimming enclosure at approximately 11.00am.
The Port Mandurah waters will be closed to all vessels between 8.00am and 11.00am.

For other closures of waters for boating and swimming between 28th October and 3rd November visit www.transport.wa.gov.au/imarine/peel-tntm.asp
For more information about the games including the opening ceremony in Hall Park on Sunday click here.

Dredging Update


We have been pressing upon the City of Mandurah to dredge the northern entrance to the Port Mandurah canals as a matter of urgency.
We learn from Cr. Peter Rogers that on Tuesday night Council approved expenditure for the dredging of the Port Mandurah northern entrance and also the entrance to the Mandurah Ocean Marina.
Find out more here.

CEO Mark Newman has since provided us with a full update: "The contractor is currently mobilising their plant and equipment to the Mary Street lagoon site whilst contracts are being enacted and requisite works approvals being sought.

At this stage it is planned to commence works in the week beginning 29 October. The first stage will be to cut a 25 metre wide channel at the entrance to the canal opening and marina opening. Officers are continuing to pursue appropriate contractors to undertake dredging along the sides of the canal walls as it requires different equipment."

Please support our sponsors
Snakes Alive!
The Samphire Cove Nature Reserve on the edge of Port Mandurah is looking great with the All-Abilities Interpretative Trail having just been resurfaced. It has also been beautiful weather for growing both the plants and the weeds!
The next get-together to clean up, weed and sweep the paths is this Sunday
28th October at 9.00am, followed by a BYO morning tea at 10.30am.
A few of the regular workers won't be available this month, so if you could help out it would be much appreciated. Please wear protective clothing including gloves, and bring a weeding tool and mozzie repellent.
Note that there are snakes on the reserve, so please take care!
There are also 22 known exotic wading birds that visit the cove between October and March. If you're a bird watcher, find out more here.
Who's Who in PMRA
We've had a few changes to the committee. Find out who's who here.
We have a couple of vacancies if you'd like to join the committee.
You can elect to carry out a role, or just join as a committee member
to support the team. Email us for details.
History of Port Mandurah
We have a small team of volunteers who have been delving into the archives to uncover the history of our canal estate.
If you have any nuggets of information
that you can share, or maybe even some photos, they would love to hear from you.
Contact Kerrie Andrews or Peter Hick.
They are hoping to have a booklet published that will be available for sale.
Cyber Safety
How alert are you to the recent phishing and scam emails?
Find out more here courtesy of PMRA website hosts Naked IT.
Mandurah Matters
The City of Mandurah has created a citizen-led initiative for Mandurah to form a future vision and action plan, and have requested input and commitment from everyone who calls Mandurah home.
Find out more at www.mandurahmatters.com.au or watch the video below.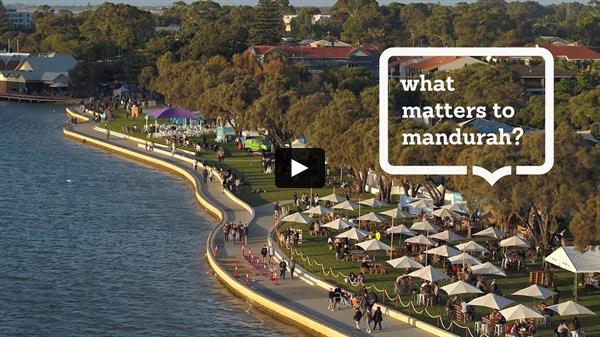 | | |