Hotham Valley Dining Carriage Excursion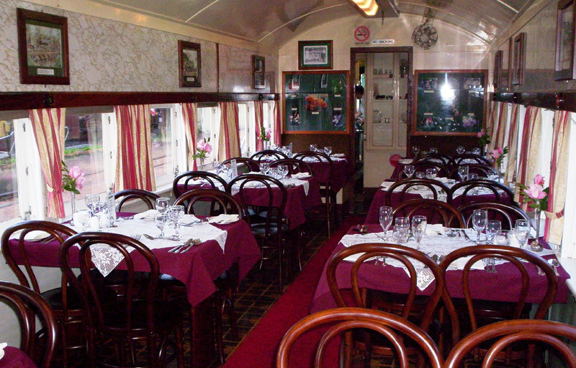 We still have a few places available on the Hotham Valley Railway Restaurant Train on the evening of Friday 29th November for a rail trip and a sumptuous five course dinner.
This event is now open to friends of PMRA. There is one table of 6 left, and a few tables of 4.
A coach has been chartered and will pick up from Kings Carnival Car Park at 6.30pm. The train departs from Dwellingup at 7.45pm and returns at 10.35pm.
$100.00 per person including the train journey, meal and return coach (subsidised).
Please fill in the reply form at the bottom of this email.
First in, best dressed! All enquiries to Ross on 0404 061470.
Port Mandurah - Thirty Years
Making a Community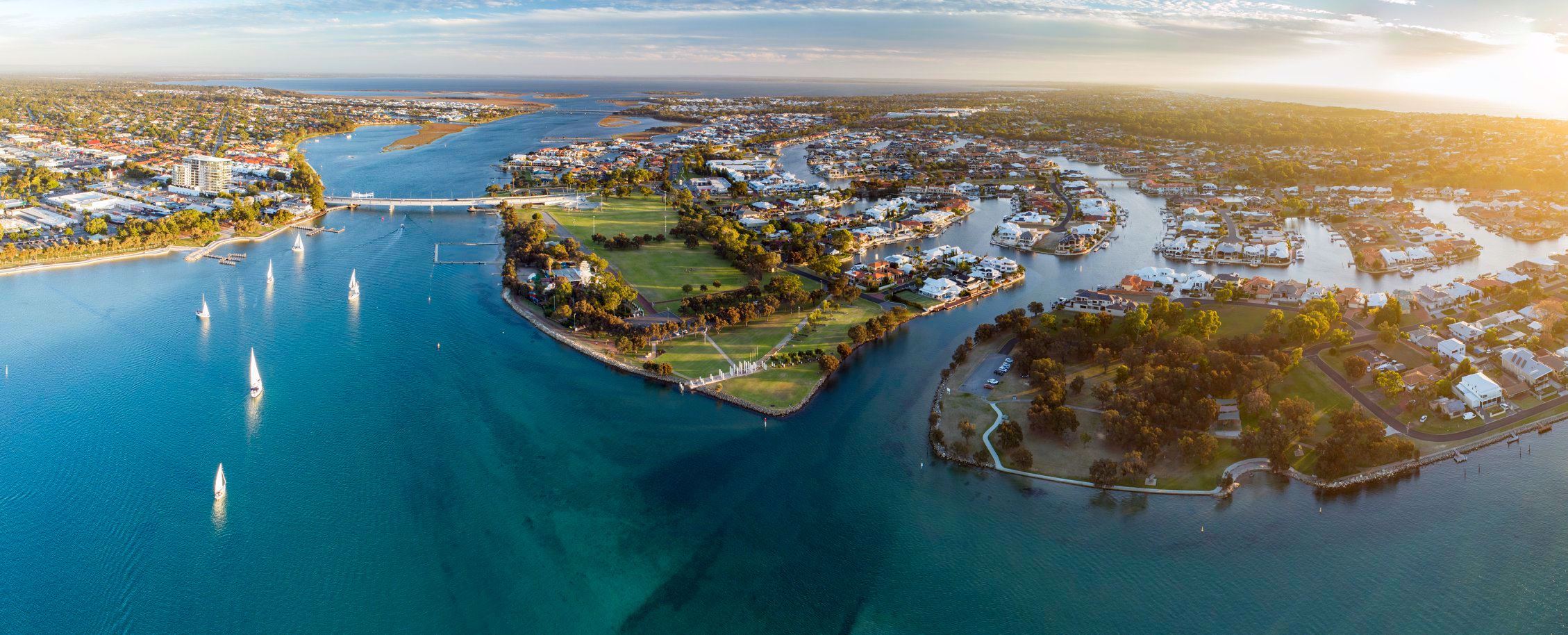 Over the last two years we have been working on documenting the history of Port Mandurah, from the early days of the use of the land through the turbulent process of getting approval to the resulting lifestyle we experience today.
The history project grew from a small idea of having information on the website to becoming a 90 page book full of photographs and interesting facts about the land on which we reside.
The book is nearing completion. Stay tuned on how each household can claim a copy of the book.

A message from PMRA President Jim Booker
A sincere thankyou to all who voted for and supported me in the 2019 MH council election.
Though not successful on this occasion, the change of guards in other Wards brings new promise.
I wish all councillors every success and I'll continue to work with Port Mandurah Resident's Association Committee and Mandurah Offshore Fishing & Sailing Club to promote and improve our magnificent city.
Recreational Vessel Safety Equipment Review


The Department of Transport wants you to be part of the final consultation for recommended changes to safety equipment requirements for recreational vessels on WA waterways, including the compulsory wearing of life jackets for children and by anyone on a vessel less than 4.8 metres in length.
Boat owners and users, those who have personal water craft or regularly paddle, windsurf or enjoy kite surfing can read the paper and provide feedback.
A special information session will be held on Saturday 26 October from 2pm – 3.30pm at Mandurah Offshore Fishing and Sailing Club.

Point Grey




If you're concerned about the impact that the Point Grey Channel may have on our waterways, please consider signing Andrew Hastie's petition.

Mosquito Management Report

For a copy of the 2018/19 Mosquito Management Report detailing activities and operational aspects undertaken by the City of Mandurah and the Peel Mosquito Management Group please click here.
Should you require any further information on the report or the PMMG's function please contact City of Mandurah Health Services or Mr Brendan Ingle.

Events in our Neighbourhood

Please support our sponsors:

Promote your business here!
HOTHAM VALLEY DINNER REPLY FORM

I / We will be attending the Hotham Valley Dining Carriage Excursion on 29th November
This form is editable after you've hit the "Reply" button on your email.

Payee's Name:

Address:

Names of Partner/Guests:

Email Address:

Total number attending:

Total payment made:

Please select your payment method below. RSVP by post or by email. (Email preferred.)

Cheque Please make cheques payable to Port Mandurah Residents Association
and mail to: PMRA, PO Box 1339, Mandurah 6210

EFT Or electronically transfer funds to the PMRA account: Bendigo Bank BSB: 633000
Account No: 136986080 quoting your name as reference. Please include a copy of the electronic receipt with your application. Email address: info@portmandurah.com.au


| | |