Stall in the Mall
Visit our stall at Halls Head Central on Tuesday 11th July or on Wednesday 12th July to sign a pledge to use less plastic and to pick up some useful tips about how to adopt a more sustainable lifestyle. We'll also have some awesome giveaways. Tell your friends!
If you can help on the stall for an hour or two please email barbarasing2007@gmail.com
Plastic Free WA

If you think that the state government should ban single-use plastic bags, implement a recycling refund system for bottles and cans, ban microbeads and tackle microfibre pollution in wastewater then join Conservation Council WA and partners Sea Shepherd, Plastic Free July and Boomerang Alliance by clicking here to sign their Plastic Free Petition
Point Grey - Please Act Now
The Point Grey Marina development approval will expire on 1st August 2017. Please use this template (courtesy of CCWA) to write to the Minister for the Environment with your comments, or email the minister at
stephen.dawsonmp@mp.wa.gov.au

Dolphin Rescue
PPG is supporting the Mandurah Dolphin Rescue Volunteers' efforts to raise funds for much-needed equipment to help stranded dolphins.
If you'd like to make a donation to this worthy cause or you'd like more information please click here.
Do you live near a reserve and want to volunteer your back yard as a bandicoot-friendly garden? If so, you could participate in a Murdoch University project.
Please
click here
for information.
Friends of Samphire Cove
This group meets on the last Sunday of the month to look after the Samphire Cove Nature Reserve off Egret Point overlooking the Creery Wetlands. For their latest update please click here.

Urban Bushland Council WA
General Meeting on Monday 10th July at 6.30pm with guest speaker Mark Brundrett "Biodiversity - It's all in the dirt" at 2 Delhi Street, West Perth, 6005.
Light refreshments at 6.00pm.
Social Help, Action & Resources for the Environment
PHCC is holding its next S.H.A.R.E. in the Shed event on Thursday 27th July at 4pm. The topic for this event is the Northern Jarrah Forest. They have some great speakers lined up. Please click here for the evening's program.
Limited places available - registration is essential.
Conservation Council of Western Australia
To find out why Piers Verstegen of the CCWA believes that a Roe 8 Project Inquiry with the powers of a Royal Commission is critical for our environment and essential to restore the faith of Western Australians in our State Government please click here.

Environmental Defender's Office of Western Australia
If you'd like to support WA's legal voice for the environment, please consider becoming a member of the EDOWA. EDOWA no longer receives government funding and relies on donations to maintain its services. For more information please click here.
Thank you to everyone who participated at the Mandurah Stretch Festival
Please email us if you'd like to volunteer with us on a regular or an occasional basis.
Also keep an eye on our website's
Noticeboard
for news, events and opportunities.
Members are welcome to attend our monthly meetings held on the first Thursday of the month at 6.30pm at The Parents Place. Everyone is welcome to our coffee meetings held the preceding Saturday at Mandurah Quay Restaurant. See
Noticeboard
for details.
If you would like to become a member of PPG
please click here for information
.
www.peelpreservation.org.au


PEEL PRESERVATION GROUP IS AN INCORPORATED ASSOCIATION AND A REGISTERED CHARITY
Office Address: Suite 6, The Parents Place, 63 Ormsby Terrace, Mandurah | Ph: (08) 9586 1310
Postal Address: PO Box 1784, Mandurah WA 6210 | Email: peelpreservation@westnet.com.au
Website: www.peelpreservation.org.au | Photocopying courtesy of David Templeman MLA.
Thank you to the City of Mandurah and the Rotary Club of Mandurah for funding our activities.
Also thank you to the Waste Authority WA for funding the pens and calico bags for Plastic Free July.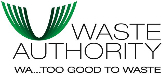 | | |