Peel Preservation Group cordially invites you to attend its
Annual General Meeting
on Friday 10th November 2017 at 5.30pm in the
Tuckey Room
, 83 Mandurah Terrace.
Everyone welcome • Bring a friend • Please share this event on Facebook
Our special guest speaker will be
Dr Fiona Valesini
of Murdoch University's Centre for Fish and Fisheries Research. Her multidisciplinary team is investigating how best to develop the Peel region without unduly impacting the health of the iconic Peel-Harvey estuary.

Seize the opportunity to network over a cuppa, catch up with like-minded environmentalists and support PPG and its contribution to the Peel Region.
Mandurah Fairy Tern Sanctuary Unveiling Ceremony
Environmental Services invite you to celebrate the completion of the Fairy Tern Sanctuary on Friday 17th November at 10am in Breakwater Parade, Mandurah followed by light refreshments.
RSVP by Tuesday 7th November.
Please click here for details.
An Australian First in Wetland Action Planning
Peel Harvey Catchment Council has launched the Wetlands and People Plan for the Peel-Yalgorup System to encourage government, community and industry to become even more involved in the care and management of the Peel Yalgorup Wetlands System which faces many threats. The Plan recommends several actions to raise awareness of the Peel-Yalgorup's values. Read more...
And finally...
The PPG membership year commences on 1st October so we invite you to renew your membership or become a member – $20 a year or $25 for a couple.
You can pay your subs at our forthcoming AGM or
visit www.peelpreservation.org.au/support-us
www.peelpreservation.org.au


PEEL PRESERVATION GROUP IS AN INCORPORATED ASSOCIATION AND A REGISTERED CHARITY
Office Address: Suite 6, The Parents Place, 63 Ormsby Terrace, Mandurah | Ph: (08) 9586 1310
Postal Address: PO Box 1784, Mandurah WA 6210 | Email: peelpreservation@westnet.com.au
Website: www.peelpreservation.org.au | Photocopying courtesy of David Templeman MLA.
Thank you to the City of Mandurah and the Rotary Club of Mandurah for funding our activities.
Also thank you to the Waste Authority WA for funding the pens and calico bags for Plastic Free July.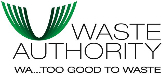 | | |