David Katzman, MD & Jennifer DeLaney, MD Internal Medicine Specialists
We are grateful for our patients and wish you all a happy and healthy Thanksgiving!

In observance of the holiday, our office will be closing Wednesday, November 24 at 1:00 p.m. We will be closed Thursday, November 25 and Friday, November 26 as well.

If you need medical attention during this time, you may contact your doctor by phone or email:
Dr. Katzman: 314-504-0274 or katzman@personalphysicianstl.com
Dr. DeLaney: 314-276-9033 or delaney@personalphysicianstl.com

If you're experiencing a medical emergency, please call 911 or go to the nearest emergency room.
On Friday, the CDC approved booster shots for everyone over 18. You may recall boosters were initially approved in August for those who are immunosuppressed and later expanded in September to those over 65 and those with significant health conditions.

The compelling reason for this announcement is illustrated in the following graph which shows the cumulative incidence of COVID infections among participants who received the primary Pfizer series versus those who received the primary series plus a booster. Note that the curves separate at one week, there were far fewer cases in the booster group, and there were 2 "serious" infections in the non-boosted group.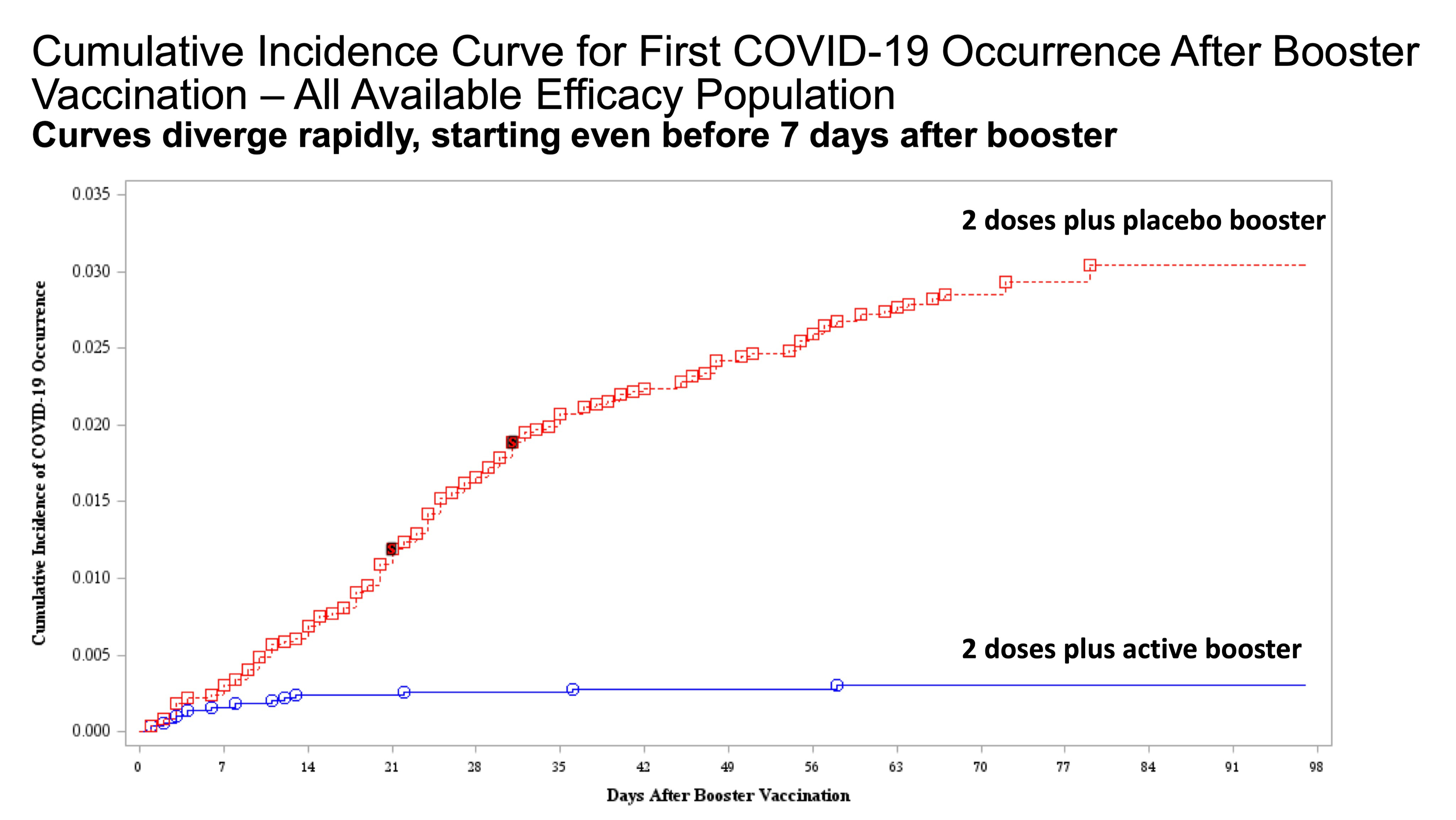 We agree with the CDC that everyone over 18 should receive a booster dose---at least 6 months after the primary series for Pfizer and Moderna, or at least 2 months after the first J & J vaccine. Given the complexities of the immune system, we suggest boosters regardless of one's antibody status which is a very imperfect gauge of immunity.

Please go to Vaccines.gov to schedule your booster shot. We are generally recommending an mRNA vaccine (Pfizer, Moderna) for those who received the J & J primary immunization.

Feel free to contact Dr. DeLaney or me if you have any questions about vaccination.
How to Have a Safe Thanksgiving
After almost 2 years of separation, we all crave a little togetherness with friends and family. However, COVID cases are rising steeply making large gatherings more problematic. Here are some tips to minimize risk:
Get your boosters!

If possible, make sure all guests are vaccinated.

Consider rapid antigen tests prior to gathering for those who are not vaccinated, those with symptoms, or those with work exposure/recent travel that might make them high risk.

The better the ventilation, the lower the risk: outside is best, but if weather doesn't cooperate, open windows, and keep kitchen and bathroom fans operating continuously.

Place portable air purifiers in the rooms where guests are gathering. These can reduce the risk of infection by 50%.

High risk people should wear a mask when not eating including those who are over 65, those who have a compromised immune system or chronic kidney, heart, or lung disease, and those who are pregnant.
Once these tips are in place, sit back and enjoy your Thanksgiving!
Please visit our
website
if you have missed any past newsletters. The newsletter archives can be found by hovering your mouse over the "Medical Links" tab.
| |