Greetings to All,

No foolin'; it's April. While the calendar year starts in January, in Japan, just about everything else begins in April. The school year, the fiscal year, companies' hiring years, and more. And it all seems to be demarcated by the sakura.

Ah, the sakura: cherry blossoms. All eight gazillion of them blooming at once, their delicate pink canopy juxtaposed against the trees' dark bark or the blue sky beyond, creating subtle, irreplaceable beauty that is so short lived. As clichéd as their presence may seem, they really are gorgeous.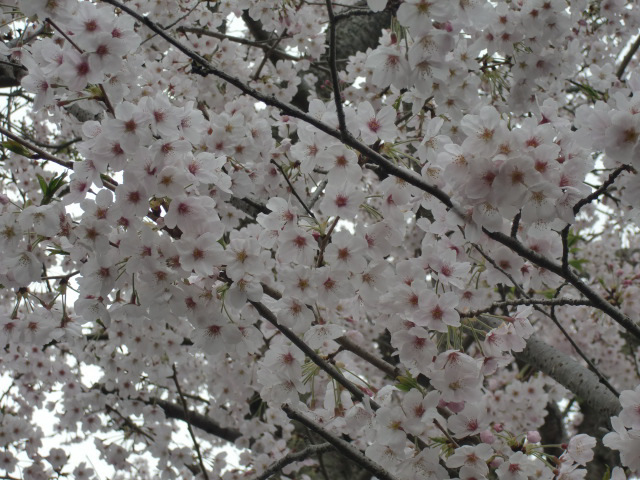 And viewing them creates wonderful opportunities for sitting beneath them and eating and drinking. Lately it ends up being one of those things I promise to do lots of … next year, 'cuz this year I am just too busy. But the fact that I can is half of the appeal.

And, in fact, this year we did indeed sip a bit o' sake beneath that hallowed pink canopy after all. Thanks to favorable weather conditions, the blossoms were full and voluptuous, and have resisted dropping a bit longer than usual, it seems.

May you enjoy the season you have upon you with the sake you have near you in peace and warmth.



Warm regards,



John
Sake and Rice on the Same Table

In this newsletter, I do not cover sake and food pairing all that much. This is in spite of being aware of how much interest there is in this topic. I guess I do not avoid it, really, but rather find myself naturally leaning toward more technical stuff, topics that help clarify things for people, and recent happenings and trends in the world of sake.

And on top of that, sake and food pairing is neither rocket
science nor an objective practice. Sake is very food friendly and pliable. But one thing we sometimes hear (oftentimes talk that originated in Japan) is that sake and rice do not go together. Debunking time!

When I have heard this over the years, I have always pressed for reasons behind it. Usually my inquisitions were met with a downward glance and a shrug, followed by a bit of head scratching. When, pressed, the answer was usually akin to, "Well, they are made from the same thing…" At which point, I tended to back off.

"Because they are made from the same thing." Hm. If that is a rule to live by, then beer and any form of bread are out. No hamburgers with those beers – you'd have to Atkins 'em to be properly paired.

The truth is that that is not the truth, the "made from the same thing" logic is not really what is behind the tendency of some folks to avoid putting rice and sake together on the same table.

The real reason is found more in the way that traditional meals are enjoyed, and even more so in the way that men (for better or for worse, until recently the main consumers of sake) ate and drank.

And that would be… nibble-nibble, sip-sip. Nibble-nibble, sip-sip. They sip sake along with small, salty and umami-laden snacks. A little of this, a little of that. Then, when it gets time to call it an evening, let's set the sake aside, we are done with that now. And bring on the rice, along with pickles and miso soup.

Note this is not limited to a sake sitch, either. Most traditional Japanese meals are enjoyed this way, with the rice, miso soup and pickles coming at the very end, after several other courses have been enjoyed. Of course, not all meals are like that, and things change over time as well. But this, more than anything else, is behind the "sake and rice don't go together" concept.

But wait, there's more! Sake can indeed go with rice. It all depends on how the rice is used and prepared, and what the sake is like. Admittedly, it is hard to pair anything with straight-up white rice, just like it is hard to pair anything with straight-up white bread. Impossible? No. Difficult? Yes. But in truth, no one eats bread - or rice - like that anyway.

To me, sake and sushi rock together, despite how easily beer lends itself to the situation as well. The rice used in sushi is both vinegared and sweetened, and surely that opens up the paring potential. While that example is surely quite trite, it serves to demonstrate that sake and rice are very often enjoyed together in Japan these days.

Shinya Tasaki won the "World's Greatest Sommelier"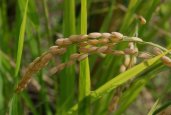 Competition in 1995, the first Japanese to do so. He is eloquent and a skilled speaker, and as well as wine, he knows his sake very well. I tasted with him at a competition of sake made with Okayama Prefecture-grown Yamada Nishiki and Omachi rice last year, after which he gave a presentation on sake and food. The above diatribe was reflected in his presentation, but on top of that, he explained how - until recently - there was not much of a sake and food pairing culture in Japan. It was all about getting men to drink more, hence the salty and umami-laden nibbling culture. But that is changing, he pointed out, and changing fast.

And rice, the same stuff of which sake is made, deserves its place on the table with sake as much as anything else.

The Sake Professional Course
San Francisco, CA, June 20, 21 and 22, 2010

On June 20, 21 and 22, 2010, I will hold the fifth stateside version of the Sake Professional Course the Bentley Reserve in San Francisco. The content of this three-day intensive sake course will be identical to that of the Sake Professional Course held each January in Japan, excepting of course sake brewery tours. The course is geared toward industry professionals wishing to expand their horizons in a thorough manner into the world of sake, and will therefore necessarily be fairly technical in nature, and admittedly somewhat intense. But the course is open to anyone with an interest in sake, and it will certainly be fun!

The course lectures and tastings will begin with the utter basics and will thoroughly progress through and cover everything related to sake. There will be an emphasis on empirical experience, with plenty of exposure to a wide range of sake in the tasting sessions throughout the three days.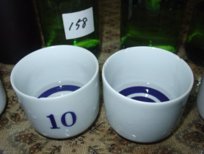 The goal of this course is that "no sake stone remains left unturned." Every conceivable sake-related topic will b covered, and each lecture will be complimented and augmented by a relevant tasting. Like its counterpart held in Japan each winter, it will be quite simply the most thorough English-language sake education in existence. Participants will also be presented with a certificate of completion at the end of the course, and will also have the opportunity to take an exam for Level I Sake Specialist certification immediately following the course. The cost for the three-day class, including all materials and all sake for tasting, is US$775.

Participation is limited, and reservations can be made now to secure a seat, with payment due by May 3, 2010. For a view of the syllabus, please seewww.sake-world.com/html/spclv.html. Testimonials from past participants are there too. For reservations or inquiries, please email SakeCourseStateside@sake-world.com.

Check out testimonials written by past participants here.
http://www.sake-world.com/Testimonials_for_John_Gauntner_s_SPC.pdf


Did you know?
All Brewers Make All Grades

As we wade through the many brands of sake out there and discover our preferences, we usually find those we gravitate toward. So we often talk about brand names, how good that is, how good this brand is… but what we really are referring to is particular products from amongst the lineup of that brewer.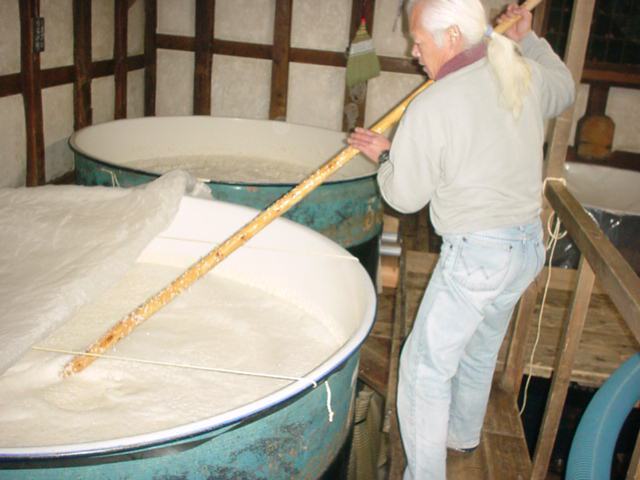 I am often surprised to discover that many people do not realize that, for the most part, all sake brewers make all grades of sake. Obviously, this is not the case in the world of wine, but in the sake world, every producer makes at least one product in each grade, i.e. futsuu-shu, junmai-shu, honjozo, and all four ginjo types.

Are there exceptions? Of course there are. There are exceptions to everything in the sake world. Some brewers - not many - make no futsuu-shu. A handful - perhaps 15 or 20 - make only junmai styles. A couple even make only (junmai) ginjo or (junmai) daiginjo. And, of course, "variants" like yamahai, kimoto, namazake and koshu (aged) sake are not embraced by all either. But basically, almost all brewers make at least one product corresponding to each of the main grades of sake.

So the next time you find yourself gravitating toward a brand, be sure to note just which product of theirs it is you like.


Sake Basics



What is futsuu-shu?


Futsuu-shu means "regular sake," and that is just what it is. In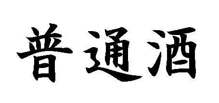 other words, it is sake that does not qualify for one of the six designations of "special designation sake", i.e. honjozo, junmai-shu, or one of the four ginjo types.

Futsuu-shu does not have a minimum rice milling requirement, can be made with more added alcohol than the special designation types, and can have a bit of organic acids or other flavor adjustments made to it.

And, in fact, futsuu-shu is about 75% of all sake made. Sure, it is run-of-the-mill. And while much of it is mundane at best, remember never to diss it until you have tasted it. Which is to say; there is actually quite a bit of very, very enjoyable futsuu-shu out there. (In fact, I always want to taste a brewer's futsuu-shu; it tells you much about them.) True, it is not "officially" premium, at least not based on the rules, but it can be very enjoyable.

Also, remember that there is "sake" that does not even qualify as futsuu-shu, i.e. stuff with way, way too much alcohol added, or made with broken rice crumblings or little to no koji (i.e. using liquefied rice and chemical enzymes). Even "regular" sake has standards that need to be met!

So even for futsuu-shu, don't diss it 'till you taste it.


Get a free copy of The Sake Dictionary iPhone app - while supplies last.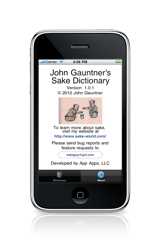 There are forty downloads of the Sake Dictionary available for free with the purchase of any of the products below. To claim your copy, after your purchase send an email to sakeworldinc@sake-world.com or click here. After verifying your purchase, we will send you a code for use in iTunes to obtain your free copy of the Sake Dictionary. Not an iPhone user? No problem, we can send you a pdf instead. Act now, because when the forty are gone, they are gone, and the offer ends.


Japanese For Sake Lovers
A Guide to Proper Pronunciation

Here it is: something that ensures you will enjoy your sake experience more and more - a short, concise instructional guide on how to properly and naturally pronounce the Japanese language, sake brand names, and all the terminology that is a part of the sake world. With the help of this little course, you will sound like a native when talking about sake.


No more butchering sake names in Japanese!
Learn how to properly pronounce the sake you love!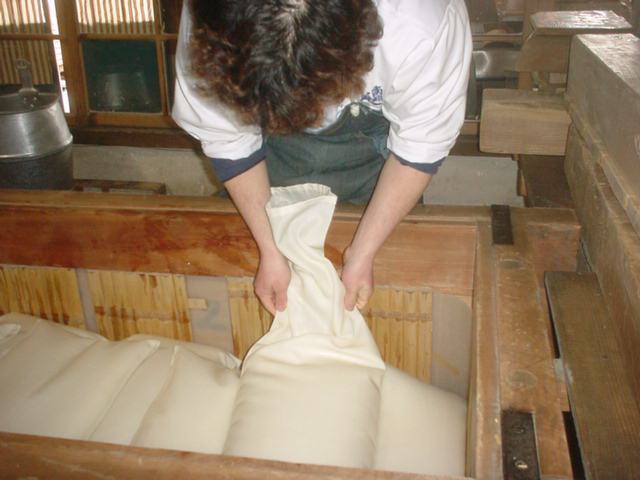 Japanese for Sake Lovers consists of a short text and three audio files. It all begins with guide to the theory of pronouncing Japanese, which you will soon realize is surprisingly smple. Following that you have the opportunity to practice pronunciation of all the important terminology surrounding sake, and dozens of brand names that cement in your mind the principles, fundamentals, and idiosyncrasies of pronouncing Japanese.

This is not a language text. You will not learn grammar or much vocabulary outside of sake-specific terms, although it does include a handful of phrases to help you navigate your way to sake bliss in Japanese when at a sake pub, augmented by three audio files that allow you to practice, repeating the words and phrases after a native speaker.

For the rest of the month of April, Japanese for Sake Lovers is being offered at an introductory price of $9.99, after which the price will be raised a smidgeon. On top of that, the first forty to purchase it – or any other product available at http://www.sake-world.com/html/educational-products.html, will be eligible for a free copy of the Sake Dictionary – learn more below.

Go here http://www.sake-world.com/html/jfsl.html now to order your copy, and feel one step closer to the beverage you love – guaranteed.

Odds-n-Ends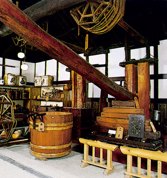 Links to Sake Book Info and Archives
Past Issues Posted
The
archives
of this newsletter are again up-to-date. If you have missed any, feel free to check them out on the Sake-World site.
More information on the following topics can be found at
www.sake-world.com/html/nl_related.html
Sake Homebrewing
Books on Sake
Information on the archives of this newsletter
General information related to this publication


Are you not getting this newsletter? I realize that is like asking that "those not present please raise your hand," but for future reference, should you spontaneously stop receiving this newsletter, please go here and sign up again. Should that not work, please go to www.sake-world.com.


Email newsletter services are very careful not to be considered spam enablers, but the problem is that often very valid email addresses come back bounced as invalid. It is an unavoidable problem. So if you or someone you know is not getting this, or stop(s) receiving it inexplicably, please do take a moment to double check that you are still subscribed.

Sincere apologies for the hassle, mixed with gratitude for reading this newsletter.

I hope you have found the above information helpful and entertaining. For more information about all things sake, please check out www.sake-world.com. Until next month, warm regards, and enjoy your sake.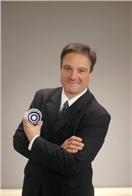 Questions and comments should be directed to John Gauntner, at this email address.

All material Copyright, John Gauntner & Sake World Inc.


Regards,
John Gauntner
Sake World, Inc.