Late Fall Greetings,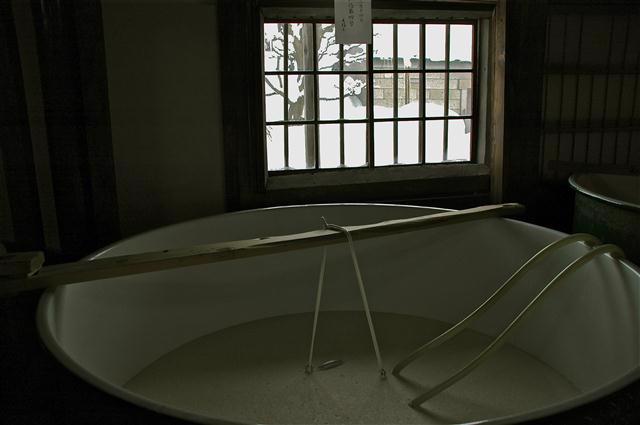 I hope you are well. Sake brewers are a modern lot, at least most of them are, as evidenced by the fact that many are avid users of the usual suspects of social media. And these days, many brewers are posting now about "27BY having just gotten underway." Wuzzupwidat?

BY means Brewing Year, and it runs from July 1 of one year to June 30 of the next. It is set up that way to ensure that one BY encompasses the entire brewing year of any sakagura (sake brewery) in the country, whether they are tiny and brew November-February, medium-sized and brew from October-March, or massive and brew September-June.

Also, 2015 in Japan is Heisei 27. So we are in Heisei 27 BY, or just 27BY, and will be until June 30 of Heisei 28 (=June 30, 2016. Got all that?).

But the majority of sakagura are of the scale that will begin brewing in October. Which is, like, now. So many if not most kura will be starting their first batches any day now. Hence the many posts of 27BY just getting going.

Please enjoy the newsletter, along with whatever nihonshu is closest.

John

              ~~~~~~~~~~~~~~~~~~~~~~~~~~~~~~~~~~~~~~~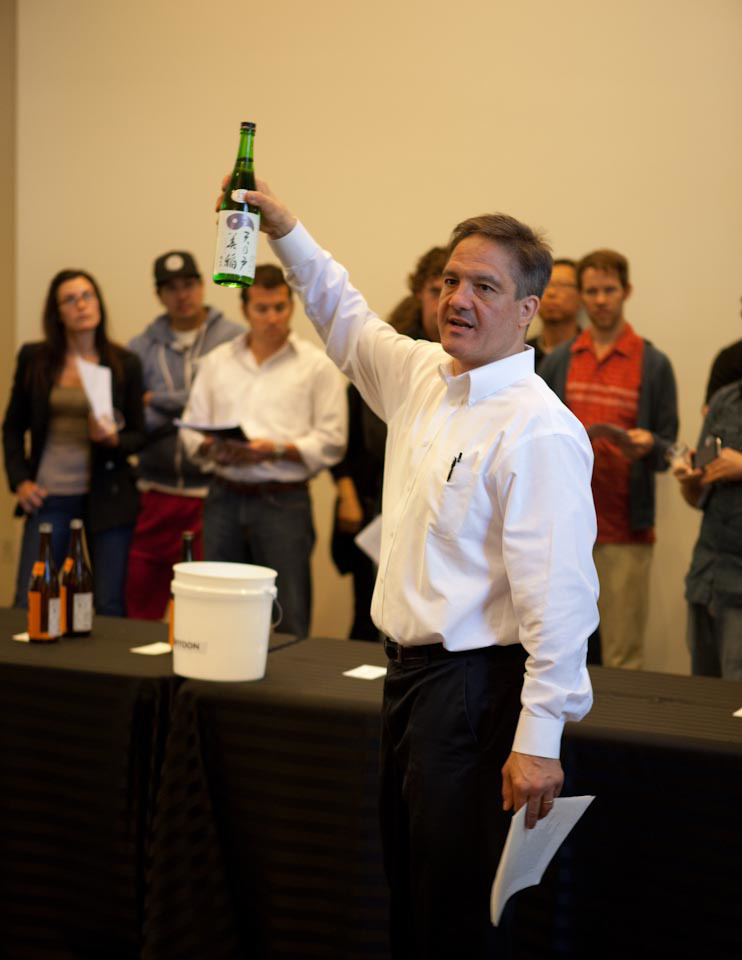 The 2015 New York City Sake Professional Course will be held December 7 to 9. See below for more information and contact me if you are interested. As the venue is slick yet compact this time, attendance will be limited to only 40, and there are but five seats available now. 

             

                 ~~~~~~~~~~~~~~~~~~~~~~~~~~~~~~~~~~~~~~~


Sake Today Issue #6 - now available! 
Issue #6 of Sake Today has shipped. If you are a subscriber, thank you, and look for it soon. Did you just renew that subscription? You should have received it. Not yet a subscriber? You can take care of that here, Why miss out on sake awesomeness?

Like the first five issues, Issue 6 is chock-full of sake information on many levels with something for everyone interested in sake. And take not of our packages: You can order issue #1, #2, #3, #4, #5 or even all six in a package - and/or  subscribe.
The digital version for your e-reader is ready for download too, and that includes iTunes. You can a lso view some content online as well. So check out sake-today.com now - and keep current on all things sake.
If you subsribed to Sake Today from the beginning, first and foremost, thank you! And if you have not done so yet, now would be a great time to renew your subscription! 


Sake Confidential - Now available
Interested in sake? Pick up a copy of my book! 
Sake Confidential is a beyond-the-basics guide to the sake world, and after a short introductory chapter on all things sake, it goes into depth on many topics not usually touched upon. It is a practical and concise yet complete guide to sake idiosyncrasies, misperceptions, and controversies presented in a conversational and informal tone. Easy to read and frank, it also includes sake recommendations tied into each of the topics presented.

Read a veritable cornucopia of reviews here a New York Times brief mention here, and order from your favorite bookseller here as well. 

Sake and the Number 30, Tochigi Rains

Some recent research has demonstrated a peculiar significance of the number 30 in recent sake history.
Japan uses a dating system based on the year of the current emperor's rule. This is now the Heisei Era. The previous era, the Showa Era, ran from 1925 until 1989. So, Showa 30 was 1955. Bear that mind.

In Showa 30, sake was 30 percent of all alcohol consumed in Japan. Now it is less than seven percent. Also, sake production today is currently about 30 percent of what it was in Showa 30.

Currently, about 30 percent of all sake brewed is considered premium, or more accurately stated, junmaishu and the four grades of ginjo combine for about 30 percent of all sake, with honjozo and futsu-shu being the remaining 70 or so. (In truth, honjozo is actually considered premium, but read on!)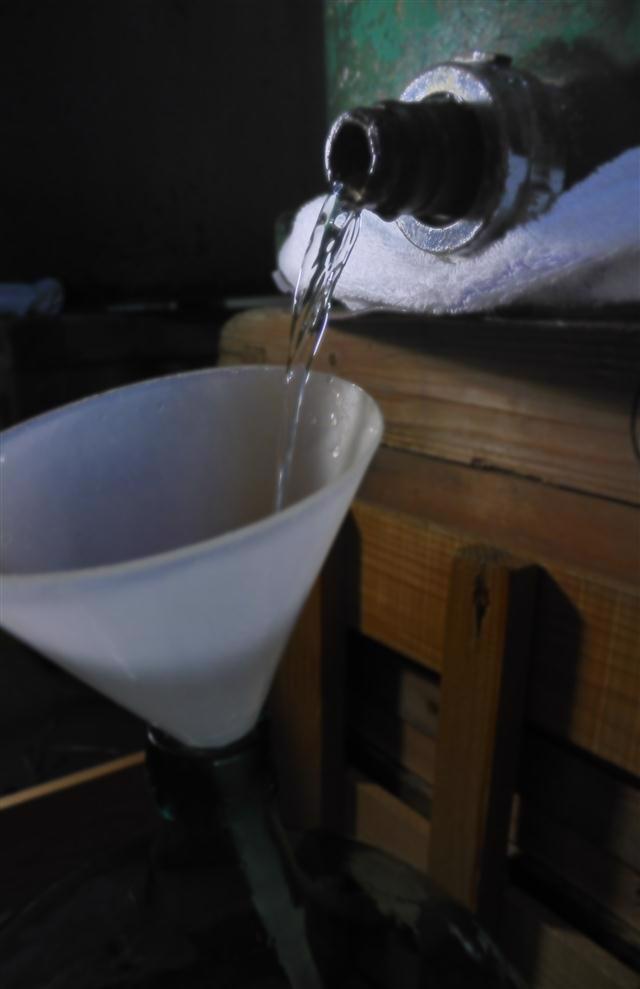 Sounds terrible, doesn't it? Yeah; it does. But having said all that, sake is in the nascent stages of a revival that holds great promise. Both outside of Japan and, much more significantly, domestically, sake is very strongly growing in popularity and consumption. This is so profound that a "rising tide of sake will raise all sake boats" effect can be expected. While it is highly doubtful that we will ever come back to the 30 percent of all alcohol that sake was in Showa 30, we could probably get 30 percent of the way there.

And it should not take until two thousand and 30, either.
Torrential Rains in Tochigi May Affect Sake
In Tochigi Prefecture, as well as neighboring Ibaraki Prefecture (about two hours north of Tokyo), record-setting rain fell over a 24-hour period September 9-10, the result of abnormally low atmospheric pressure, which in turn was created by a typhoon. Hundreds of houses were flooded as rivers overflowed and embankments collapsed across the area. Tens of thousands of people were evacuated to safety. The situation called for dramatic rescue efforts by the Self-Defense Forces.
How much fell? In Nikko, a famous sightseeing town, 534 mm (21 inches) of rain fell.
The situation is expected to significantly affect rice yields as many rice fields and other crops were wiped out by the flooding. Tochigi in particular is a source of a lot of rice used in sake brewing. Shortages in Tochigi could create a chain-reaction of supply-and-demand effects that affect price and availability.
While most of the best sake rice comes from regions other than Tochigi, the region is a strong supplier of decent-but-not-top-grade sake rice that is indispensable to the industry for use in less expensive sake. The importance of rice like this should not be underestimated.
The real effects of this have yet to be seen, but it is enough of a cause for concern that industry publications have already raised a flag. Stay tuned!
Honjozo's Demise and Statistical Skewing
The proponents of junmai types over added alcohol types are quick to point out how fast the junmai types are growing in production and consumption, and how fast the added-alcohol types are decreasing. And this is true enough; certainly the awareness of and preferences for junmai, junmai ginjo, and junmai daiginjo are growing steadily. Misplaced though the reasoning may be. (Did I just say that?)

But as always, there is bit more to the story than any one interpretation of static statistics states, alliteration fully intended.

For one, futsuu-shu, the 65 percent of the market that is all made with good dollops of added alcohol for economic reasons, continues to contract fairly quickly. However, even if we limit the analysis to premium sake, tokutei meishoshu ("special designation sake"), i.e. honjozo, junmai-shu, ginjo-shu, junmai ginjo-shu, daiginjo-shu and junmai daiginjo-shu, the junmai types grow faster than the non-junmai types.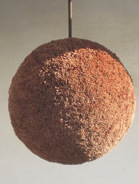 Still, there is one caveat that is conveniently ignored: that of the enigma of honjozo. Why is this? Because it is indeed premium, although (oxymoronically) at the very bottom of premium. And it is contracting faster than any other type of sake, even lowly futsuu-shu.

And this makes the numbers appear the way they do. In other words, if you look at all premium sake together, sure, junmai types are growing faster than non-junmai types. But if you take out honjozo, then the non-junmai types are growing just as fast as the junmai types.

My point is not to prop up added alcohol sake, nor to diss junmai jihadists. (Did I just say that?) But rather, the point here is to show how fast honjozo is dropping, and to consider why that might be. And lastly, to propose that it might not be as bad as it looks.

Let's look briefly at the history of honjozo. Adding pure distilled alcohol to sake has been around since 1942, when it was enforced with good purpose, to save rice during hard times yet to let the industry survive.

When things settled down in post-war Japan, all sake continued to be brewed with added alcohol – most often for economic reasons. But along the way, brewers learned the great things that can happen to a premium sake by adding a bit of ethyl alcohol to the mash just after fermentation – and then a bit more water later. These include coaxing out more flavor and aroma from the rice, improving shelf life, and making the final sake smoother and more well-rounded. Then, in 1968, two breweries more or less simultaneously begin brewing junmai, after which junmai types s-l-o-w-l-y gained momentum that continues today.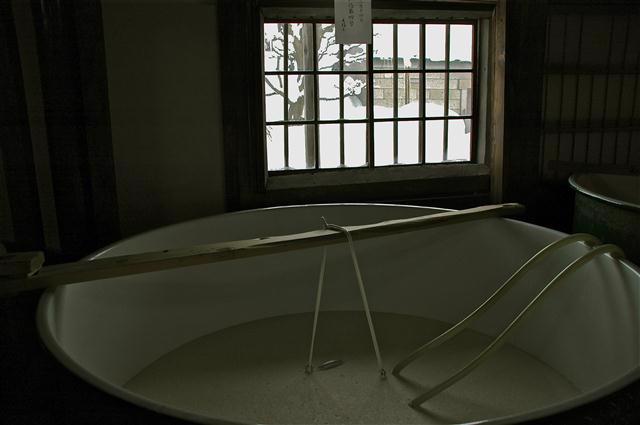 Honjozo became an industry designation in the early 70's, and means "the original brewing method." Which it is not; but hey, there were on a roll. What honjozo does mean is that the amount of distilled alcohol added is strictly limited, with the spirit of the rule being to show that it is added for good technical reasons like those outline above, but not just to increase yields. Also, the rice must be milled to 70 percent of its original size as well. Back in the early 70s, before junmai caught on, and when heavily-doped futsu-shu was closer to being the norm, honjozo was considered a step above in terms of both brewing philosophy and quality as well.

However, as junmai and ginjo grew in popularity, the once-lofty honjozo began to lose it significance, and so it continues today.

Why might this be? Because it is, increasingly, in this no-man's land between cheap sake and premium sake, at least in terms of marketability. It is not futsuu-shu, but nor is it ginjo. Consumers like extremes, and honjozo is neither here nor there in the opinion of many. Sad, but true.

In other words, if someone wants to drink cheap, honjozo is too expensive and too good. If someone wants to drink premium, honjozo is perceived as the lower end of that spectrum, and summarily passed over in favor of something with the hallowed ginjo word on the label.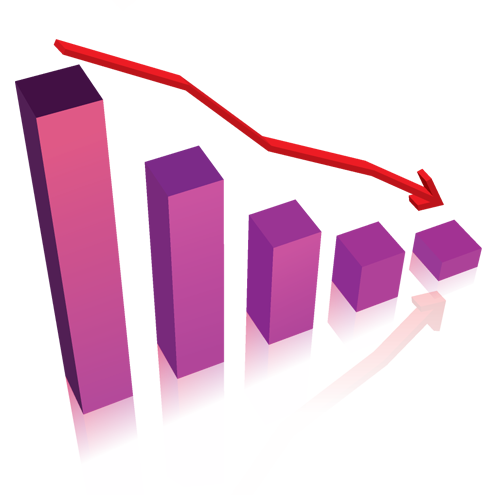 From the brewers' point of view, it is pretty much the same. With jus a bit more milling of the rice, a brewer can classify it as a ginjo and benefit from all that fanfare and marketing. In fact, much honjozo was made with rice milled enough to qualify it as a ginjo anyway in the silly rice-milling wars commonplace today. So sometimes, all they really need to do is to decide to label it as a ginjo. Done.

Conversely, with just a bit less effort, a brewer can sell it as a futsu-shu, and a rather good one at that, giving it a distinct advantage on the shelf when compared with really cheap sake. So the benefits of labeling a sake as a honjozo began to fade away, and continue to do so.

To be sure, there is still plenty of great honjozo left, especially tokubetsu (special) honjozo. And much of it is some of my favorite sake to drink! Not overly fruity or aromatic, still tinged with idiosyncrasies, yet clean, smooth and pleasant. Not all of it, mind you; but much of it is so.

Alas, for these reasons, the contraction of honjozo will likely continue. But in truth, the sake itself is not going anywhere, it is just being reclassified as other stuff, either a notch up or a notch down, perhaps with slight tweaking. While it is a shame to see historically significant grade of sake dry up, I myself think that the sake that remains in that classification will even more aptly represent what good honjozo can be. And I, for one, am looking forward to continuing to enjoy them. Yet I also expect them to continue to skew the statistics.

Announcements and Events

Sake Professional Course in New York City, December 7 to 9


The next Sake Professional Course is scheduled for New York City, December 7 to 9 e at the restaurant-industry education space Journee in the Flatiron district of New York. The venue is compact and ideal for the course, but is a bit smaller than usual. As such, participation is limited to 40 people this time. It promises to be a particularly enjoyable running of the course. 

More information is available here, and testimonials from graduates can be perused here as well. The three-day course wraps up with Sake Education Council supported testing for the Certified Sake Professional (CSP) certification. If you are interested in making a reservation, or if you have any questions not answered via the link above, by all means please feel free to contact me. 
 
                               ~~~~~~~~~~~~~~~~~~~~


Sake Education Council Website
Please take a moment to check out the website for the Sake Education Council, the organization behind the Certified Sake Professional and Advanced Sake Professional certifications. We plan to grow steadily, strongly and continually, and we will need the support of all those that love sake to do so. Follow us through the "usual suspects" of social media.

Don't forget the archives!


Older editions of this newsletter are archived

here

.
Sake Education Central

Sake's Hidden Stories and The Sake Notebook are now available for the Kindle, Nook and iBooks!

The Sake Notebook is now available for the Kindle as well as the Nook. And now, it is available for iBooks on iTunes as well!

Sake's Hidden Stories too is now availabe on the Kindle as well as the Nook. And now, it is available for iBooks on iTunes as well!

Both are less expensive than their original pdf version too. Now is your chance to learn more about sake from your phone or tablet! Check 'em out!
Sake Dictionary App for the iPhone, iPod and iPad

"For 99 cents, this app ROCKS!!"
     -a satisfied customer

There you are, perusing a menu, or standing in front of a shelf of great sake, or perhaps reading a sake newsletter… and up pops one of those hairy, pesky sake terms in Japanese. You know you have heard it many times, but dammit, you just cannot remember what it means now…
No problem! Just whip out your iPhone or iPod and fire up your trusty old version of The Sake Dictionary. In a matter of seconds, you'll be amongst the cognoscenti once again. But… if only you could pronounce it properly. Now that would really rock!
Done! Just tap on the term and you will hear a clear example of how to pronounce the term in Japanese. Repeat it a couple of times and the term is yours for eternity, to toss about and impress your mates.
What's more, it's less! Less than what it cost before, much less. Like less than one-seventh less. For a limited time only, the audio-enhanced version of The Sake Dictionary iPhone app is available for a mere $0.99.

The Sake Dictionary is a concise little package of all the terms you might ever come across when dealing with sake. Almost 200 of them - including sake grades, rice variety names, seasonal sake terms, special varieties, rare types, post-brewing processing words and the myriad terms used in sake production - many of which are not even familiar to the average Japanese person on the street - are listed up here with concise, useful and clear definitions and the written Japanese version as well. And now, with the new audio component, you can listen and learn just how to pronounce those terms properly.

Start to toss around Japanese sake terms like you were raised knowing them! Gain a level of familiarity hitherto unimaginable! Avoid frustrating paralysis when faced with a sake-related purchase!

Get your copy of The Sake Dictionary now and never be confused by sake terms - or how to pronounce them - again.

Get it here: http://itunes.com/apps/sakedictionary

(Note if you have already purchased it, this upgrade to the audio version is free. Just go to iTunes and get it!) 
Are you not getting this newsletter? I realize that is like asking that
"those not present please raise your hand," but for future reference, should you spontaneously stop receiving this newsletter, please go here and sign up again. Should that not work, please go to www.sake-world.com.

Email newsletter services are very careful not to be considered spam enablers, but the problem is that often very valid email addresses come back bounced as invalid. It is an unavoidable problem. So if you or someone you know is not getting this, or stop(s) receiving it inexplicably, please do take a moment to double check that you are still subscribed.

Sincere apologies for the hassle, mixed with gratitude for reading this newsletter.
I hope you have found the above information helpful and entertaining. For more information about all things sake, please check out

www.sake-world.com

. Until next month, warm regards, and enjoy your sake.


Questions and comments should be directed to John Gauntner, at this 
email address.

All material Copyright, John Gauntner & Sake World Inc.

Regards,
John Gauntner
Sake World, Inc.