Spring Greetings  

Greetings to all readers in the shakily advancing spring,
Typical for spring, it is two steps in a warmer direction and one back to the cold. Which makes o-kan (gently warmed sake) still a valid option.
Today is March 11, and is five years to the day that the Tohoku region was struck by the earthquake, tsunami and nuclear disasters. While Japan as a whole and the region in particular have somewhat rebounded, many to this day are not integrated back into normalcy. There is much to say, and much in the news about the state of things. Let us all keep the region in our thoughts and in what actions we can take. 
And 'tis the season for industry tastings, all the new sake and then some. Just how this past season (wait! It ain't over yet!) has been to the brewers, how the rice behaved, and what new things were attempted will become somewhat evident over the next few weeks.

Please enjoy the newsletter, and Happy New Year to all readers. 

John                         

Sake Today Issue #8 is Available!                 
Sake Today issue # 8 is out and available! It's hard to believe but this marks our 3rd year anniversary! This issue features an article on Ishikawa prefecture's diverse character of sake by Matsuzaki-sensei, as well as my feature on Nanbu Bijin. Co-founder Ry Beville writes about a start-up sake brewery in Boston called Dovetail Sake (whose toji used to make samurai swords in Japan!). For education, we have articles about the role and history of toji (master sake brewers) as well as understanding SMV (What's that? Read the issue). Our photographers Matt Gammon and Brian Kowalczyk went on the road a lot over the winter to bring us absolutely stunning photography (and an article on sake and food tourism in the Kansai region). And yes, all the scrumptious food-pairing photos are there as usual.

Subscriptions, single issues as well as packages (all back issues + subscription) are available from the website: www.sake-today.com.
Please direct all inquiries about subcriptions to info@sake-today.com .

Sake Confidential - Now available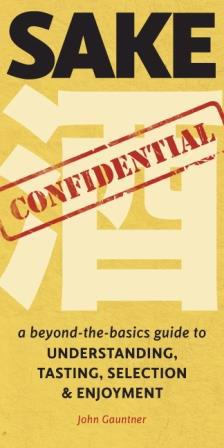 Interested in sake? Pick up a copy of my book! 
Sake Confidential is a beyond-the-basics guide to the sake world, and after a short introductory chapter on all things sake, it goes into depth on many topics not usually touched upon. It is a practical and concise yet complete guide to sake idiosyncrasies, misperceptions, and controversies presented in a conversational and informal tone. Easy to read and frank, it also includes sake recommendations tied into each of the topics presented.

Read a veritable cornucopia of reviews here a New York Times brief mention here, and order from your favorite bookseller here as well.

How Old is the Sake Industry?
Who are its oldest members?
Sake has a long and storied history, going back centuries and centuries. Just how many centuries is a matter of interpretation: exactly when did the rice-based mash look and taste enough like today's brew to call it sake? The answer likely depends on who is trying to convince whom of what.

But most agree that sake brewing goes back some 1700 years, based on archeological finds that show that the locals were deliberately making an alcoholic beverage from rice. It hardly resembled the glorified ambrosia we take for granted today, but if you want to trace the history of sake, that is where it leads.

We also hear from time to time about kami-kuchi sake. This was made by folks chewing rice a bit and spitting it into a vat around which they stood. The enzymes in their saliva converted the starch into sugar, after which yeast in the air took things from there and converted that into alcohol. Appetizing, iddn't it?

But really: this is cave-man stuff. There was never a commercial product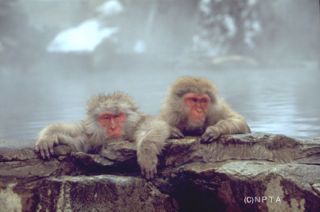 made in this way f'gad's sake. Nor do any of Japan's written histories or sake-brewing records mention any such a method. Yet so many writers likes to latch on to it and open stories about sake with references to it. It just makes for good article content fodder, at least the first thousand times you read it; then it just gets old and annoying. But I digress.

Lots of progress was made in the eleventh to thirteenth centuries in Buddhist temples in and about Nara, and that transitioned into the current method of making sake, which has remarkably remained pretty much the same, at least in terms of principles and objectives. Sure, modern machines save labor and cost. And very cheap sake is indeed made using methods that are far from traditional methods that yield stuff that does remarkably resemble sake.

But most premium sake is made in old, hassle-laden methods that have been around for centuries. Modern machines can help avert labor by moving heavy things around. But the assessments at each stage and the on-the-fly tweaking are performed in traditional painstaking methods.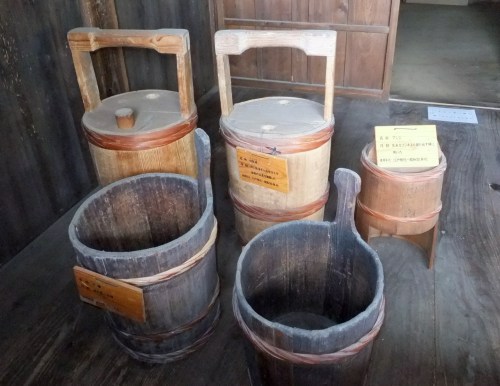 Most breweries are owned and run by families (way over 90 percent are family owned operations) that were once aristocratic and can trace their lineage back sometimes tens of generations. As such, many kura today have long, long traceable histories.


In fact, there are still about 300 sake companies in Japan that were founded before 1800, in other words, that many have an over-200 year history!

Here is a list of Japan's oldest sake breweries and the area in which they are located. Note, the top ten alone are all more than 458 years old!

10. Ueda Shuzo in Nara, brewers of Kicho, founded in 1558

9. Konishi Shuzo in Hyogo, brewers of Shirayuki, founded in 1550

8. Yoshinogawa Shuzo in Niigata, brewers of Yoshinogawa sake, founded in 1548

7. Shusenkurano in Nagano, brewers of Genbu, founded in 1540

6. Tomita Shuzo in Shiga, brewers of Shichiyonyari, founded in 1543

5. Yamaji Shuzo in Shiga, brewers of Kuwazake, founded in 1532

4. Kenbishi Shuzo in Hyogo, brewers of Kenbishi, founded in 1505

3. Hiraizumi Shuzo in Akita, brewers of Hiraizumi, founded in 1487

2. Sudo Honke in Ibaraki, brewers of Sato no Homare, founded before 1141

1. Imanishi Shuzo in Nara, brewers of Mimuro Sugi, estimated to be over 900 years old.

Currently there are less than 1200 brewers that continue to sell sake,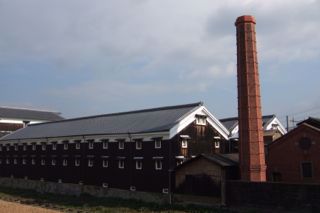 although several hundred more have retained their licenses to do so. There were as many as ten thousand at one point in the early twentieth century. While it may be tempting to focus on how many have disappeared, it is amazing to see that such a traditional industry has survived more or less intact, and is now after decades of decline beginning to turn around gradually.

Let us all do our part! Enjoy some sake tonight with a heartfelt "kampai!" for the history of sake and its oldest members.
Great Moments in Sake-brewing History
How ginjo got to be ginjo...
As long as we are on the topic of sake history let us look at some key milestones. Although brewers have been working on making better and better sake for, heck, 900 years or so, the last century or so has been fairly exponential in terms of gains in sake-brewing methods and technology.
Even though we can say that, for many centuries, sake-brewing has remained basically the same, in fact there have been many changes. From just about 100 years ago, technology and science began to augment the well-entrenched experience and traditions of brewers.
Often, we hear that ginjo sake is leaps and bounds better than the sake of yesteryear, replete with complexity of flavor and fragrance that allow it to be appreciated as a such a premium beverage. Let's look at some of the more significant contributions over the last century to what has become today's sake.
1568: Brewers in Nara began to heat sake up to about 65C to "remove the evil humours," thus pasteurizing and providing stability to sake. Louis Pasteur lent his name to this process centuries later, and he got all the credit.
1895: Sake yeast was first isolated. Until this time, yeast cells were allowed to simply fall into the vat from the ambient environment. Finally, brewers were able to see just what the yeast cells looked like, and to study their life cycle.
1904: The Ministry of Finance forms the National Sake Brewing Research Center. Here, research geared toward helping producers make better sake continues to this day. 
1910: Sokujo moto, the fast-starting yeast starter, is developed. Until this point, creating the moto yeast starter was a long, exhausting process and an extremely labor intensive part of sake brewing. When it is discovered that the result of the techniques was to create a bit of lactic acid, researchers found that putting a bit of pure lactic acid in at the beginning accomplished the same thing, saving significant labor and time.
1911: The first Shinshu Kanpyoukai, or New Sake Tasting Competition, was held. The longest-running competition of its kind in the world, this yearly tasting continues today and has driven major advances and trends in sake profiles over the years.
1923: Stainless steel tanks begin to replace traditional cedar tanks. As the woody flavor imparted by cedar tanks can be strong, sake brewed in stainless steel tanks is now free to express a myriad of new and delicate flavors, fragrances and nuances. This was huge.
1933: Modern vertical rice milling machines are introduced. The condition of the rice after milling "how much it has been milled, how much heat was generated during milling, how many of the rice grains fractured or broke" affects every single step on down the line. With this major advance, rice could be polished more accurately, carefully, and efficiently. This was also extremely huge; it eventually led to the era of ginjo.
1936: The mighty Yamada Nishiki, the king of sake rice strains, is born. It is created as a cross breed between two other sake rice strains, Yamadaho and Wataribune. Although expensive and relatively hard to grow, Yamada Nishiki is the most widely used sake rice, especially when brewing ginjo-shu. There are other rice strains that make character-laden and wonderful sake, but Yamada has yet to be dethroned.
1943: The sake classification system of Special Class, First Class, and Second Class is created by the Ministry of Finance. All sake is designated as one of these three, with First and Special classes requiring government tasting and certification, and (of course) higher taxes. This system is later abolished in 1989 for several reasons, one of them being that many brewers simply did not submit their sake for certification, thereby keeping prices of great sake lower. As such, the system lost much of its meaning.
Also in 1943, it became obligatory to add distilled alcohol to sake at the end of the brewing process. The obligation was removed in 1946, but brewers were not forced to stop this practice. This can enhance flavor and fragrance and stabilize the brew, but can also be used to simply produce cheaper sake. 
1946: Yeast Number 7 is discovered and isolated by Masumi Brewery ofNagano. This yeast is still today the most used yeast in the country. That year, Masumi sake wins every single award in sight for their sake. 
1953: Yeast Number 9 is discovered in Kumamoto Prefecture, by the brewers of Koro sake. Yeast Number 9 produces fragrant and fruity sake, with a decent acidity. It is today the most widely used yeast for ginjo-shu, although it has a lot of competition these days. A biggie on the flavor and fragrance fronts.
1968: The first post-war junmai-shu (sake brewed with no added distilled alcohol, nor any additives of any kind) is brewed. Although two brewers, one in Kyoto and one in Kumamoto, claim to have done it first, it marks a move of great significance (i.e. a biggie) by members of the brewing world toward quality and better sake, and profit margins be damned.
1974: National sake production hits an all-time high. Unfortunately, since that point it has been mostly downhill, with production volume decreasing almost every year since then.
1975: The Jizake boom begins. Jizake is a vague term that means sake from smaller brewers in the countryside, or at least sake not from large national brands. Such sake began to gain popularity for its supposed character and regional distinction.
1981: The Ginjo boom begins. Premium sake begins to increase in both popularity and production from this point. Even today, while overall sake production declines, ginjo-shu production increases, albeit by very little.
1989-2015: Dozens of new strains of yeast and new sake rice strains are developed and come into use in sake brewing. Many of these are proprietary, and many are kept within the prefecture of origin. These factors alone contribute to a new and wide range of sake profiles.
All of the above have built upon each other to create sake as it is today. But modern equipment and microbiology alone could not have led to the ambrosia that is the sake of this era. Just as much credit must be given to the craftsmen and craftswomen, and their decades of accumulated skill and refined senses. Indeed, their craft deserves much appreciation!
Announcements and Events

Sake Professional Course in Chicago

The next Sake Professional Course is scheduled for Chicago later this month, March 28, 29 and 30. There are about three seats open should you or someone you know (or employ!) be interested. If so, please send me an email to that purport.  


More information about the courses is available here, and testimonials from graduates can be perused here as well. The three-day courses wrap up with Sake Education Council supported testing for the Certified Sake Professional (CSP) certification. If you are interested in making a reservation for a future course, or if you have any questions not answered via the link above, by all means please feel free to contact me. 
 
                               ~~~~~~~~~~~~~~~~~~~~


Sake Education Council Website
Please take a moment to check out the website for the Sake Education Council, the organization behind the Certified Sake Professional and Advanced Sake Professional certifications. We plan to grow steadily, strongly and continually, and we will need the support of all those that love sake to do so. Follow us through the "usual suspects" of social media.

Don't forget the archives!


Older editions of this newsletter are archived

here

.
Sake Education Central

Sake's Hidden Stories and The Sake Notebook are now available for the Kindle, Nook and iBooks!

The Sake Notebook is now available for the Kindle as well as the Nook. And now, it is available for iBooks on iTunes as well!

Sake's Hidden Stories too is now availabe on the Kindle as well as the Nook. And now, it is available for iBooks on iTunes as well!

Both are less expensive than their original pdf version too. Now is your chance to learn more about sake from your phone or tablet! Check 'em out!
Sake Dictionary App for the iPhone, iPod and iPad

"For 99 cents, this app ROCKS!!"
     -a satisfied customer

There you are, perusing a menu, or standing in front of a shelf of great sake, or perhaps reading a sake newsletter… and up pops one of those hairy, pesky sake terms in Japanese. You know you have heard it many times, but dammit, you just cannot remember what it means now…
No problem! Just whip out your iPhone or iPod and fire up your trusty old version of The Sake Dictionary. In a matter of seconds, you'll be amongst the cognoscenti once again. But… if only you could pronounce it properly. Now that would really rock!
Done! Just tap on the term and you will hear a clear example of how to pronounce the term in Japanese. Repeat it a couple of times and the term is yours for eternity, to toss about and impress your mates.
What's more, it's less! Less than what it cost before, much less. Like less than one-seventh less. For a limited time only, the audio-enhanced version of The Sake Dictionary iPhone app is available for a mere $0.99.

The Sake Dictionary is a concise little package of all the terms you might ever come across when dealing with sake. Almost 200 of them - including sake grades, rice variety names, seasonal sake terms, special varieties, rare types, post-brewing processing words and the myriad terms used in sake production - many of which are not even familiar to the average Japanese person on the street - are listed up here with concise, useful and clear definitions and the written Japanese version as well. And now, with the new audio component, you can listen and learn just how to pronounce those terms properly.

Start to toss around Japanese sake terms like you were raised knowing them! Gain a level of familiarity hitherto unimaginable! Avoid frustrating paralysis when faced with a sake-related purchase!

Get your copy of The Sake Dictionary now and never be confused by sake terms - or how to pronounce them - again.

Get it here: http://itunes.com/apps/sakedictionary

(Note if you have already purchased it, this upgrade to the audio version is free. Just go to iTunes and get it!) 
Are you not getting this newsletter? I realize that is like asking that
"those not present please raise your hand," but for future reference, should you spontaneously stop receiving this newsletter, please go here and sign up again. Should that not work, please go to www.sake-world.com.

Email newsletter services are very careful not to be considered spam enablers, but the problem is that often very valid email addresses come back bounced as invalid. It is an unavoidable problem. So if you or someone you know is not getting this, or stop(s) receiving it inexplicably, please do take a moment to double check that you are still subscribed.

Sincere apologies for the hassle, mixed with gratitude for reading this newsletter.
I hope you have found the above information helpful and entertaining. For more information about all things sake, please check out

www.sake-world.com

. Until next month, warm regards, and enjoy your sake.


Questions and comments should be directed to John Gauntner, at this 
email address.

All material Copyright, John Gauntner & Sake World Inc.

Regards,
John Gauntner
Sake World, Inc.