Mid-Autumnal Greetings to all readers,
And so it begins again... 
As the weather predictably and pleasantly cools here in Japan, fall sake tastings abound, and autumnal cuisine that is arguably the best of all four seasons is, for a short time, to be found everywhere. I hope you are all well.
As many of you likely recall, October 1 was Sake Day, or "Nihonshu no Hi." Here is why it is so designated.
This month, we look at the activities surrounding the beginning of the brewing year, and we also assess a handful of interesting facts and modern realities of sake rice, or at least Yamada Nishiki rice.
Note too that Sake Today Issue #2 is out and available, and that the Sake Professional Course in San Francisco is officially happening. More about both below.
Enjoy the fall, the sake it offers, and its mellowing effects.
John Gauntner
~~~~~~~~~~~~~~~~~~~~~~~~~~~~~~~~~~~~~~~~~~~~~~~~~~
Sake Professional Course: San Francisco, December 8~10

The last Sake Professional Course of 2014 will be held in San Francisco on December 8 to 10. While that is a full two months away, it is already about half full (still half empty?). More can be learned here. If interested, please send me an email to that purport. 

Sake Confidential - Now available

 Sake Confidential is a beyond-the-basics guide to the sake world, and after a short introductory chapter on all things sake, it goes into depth on many topics not usually touched upon. It is a practical and concise yet complete guide to sake idiosyncrasies, misperceptions, and controversies presented in a conversational and informal tone. Easy to read and frank, it also includes sake recommendations tied into each of the topics presented. 

Read a veritable cornucopia of reviews here and order from your favorite bookseller there as well. Enjoy it! 


~~~~~~~~~~~~~~~~~~~~~~~~~~~~~~~~~~~~~~~~~~~~~~~~~~~~~~
Sake Confidential - Now Shipping!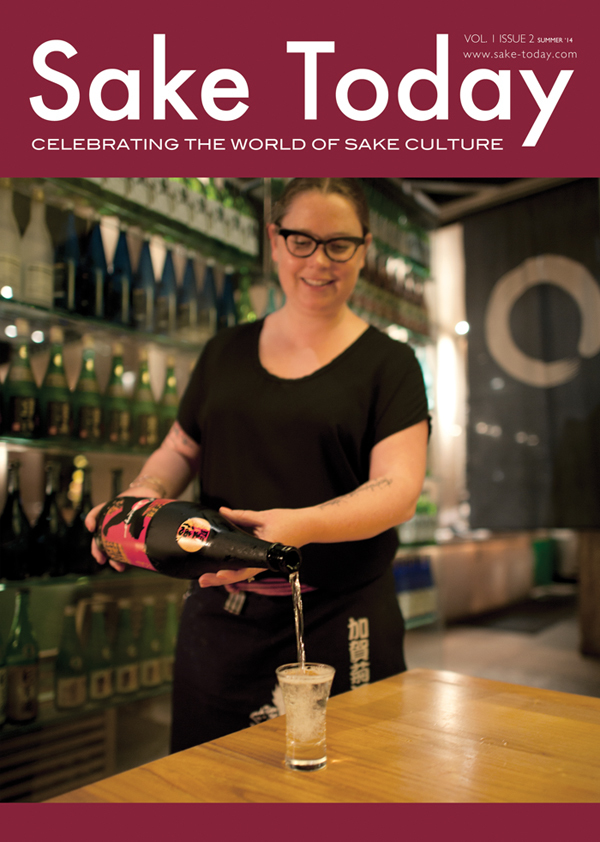 Issue #2 of Sake Today is now being shipped! If you have subscribed, you will be receiving yours in the mail soon. If you have not yet subscribed, now is th time to do that. You can do that here now.  

Like the first issue, Issue #2 is chock-full of sake information on many levels with something for everyone interested in sake. Learn more about this issue's content at http://www.sake-today.com/orders/. Here you can order issue #1, issue #2, or both - and subscribe.

The digital version for your e-reader will be ready for download too, and you can view some content online as well. So check out sake-today.com now -  and keep current on all things sake.
Brewing Beginnings of Autumn
It all begins again...

Fall has fully entrenched itself, complete with its colors, cooler weather, and culinary delights. It is also the most significant time of the year for the sake world: the brewing season is about to begin. 
Except for a few dozen brewing factories operated by the largest sake brewing companies, sake is brewed in the colder months, generally from the end of October to the beginning of April, give or take a few weeks each way. Sake fermentation takes place at lower temperatures, and as such cannot be sustained during other times of the year. Larger brewers have facilities that keep fermenting tanks cold all year round, and although the quality of sake brewed in such facilities can be just as high, breweries with these facilities constitute the exception and not the rule.
Historically, tor taxation and accounting purposes, the sake-brewing year began October 1st of each year. (Currently, it is actually July 1.) Although this has always been the most practical time to begin, the shogun made it official in 1798 by dictating that no sake brewing was permitted before the Autumn Equinox. Stipends to samurai and taxes were paid in rice, and sake was brewed with what was left. Hey, first things first.
Much has changed over the last several centuries, yet much has remained the same. There are a number of *then and now* comparisons that can be made.
One thing that has not changed much is the connection between sake brewing and Japan's indigenous religion, Shinto. Almost every brewery in the country has a small Shinto shrine on the grounds, and often a larger one nearby the brewery. At the beginning of the brewing season, the brewers, owner and other employees will gather with a priest for a ceremony to pray for a successful and safe brewing season. This takes place at even the largest breweries, amidst gleaming, modern equipment.
Until a scant few years ago, kurabito (brewers) and toji (brewmasters) were almost exclusively farmers from the rice-growing countryside with no work in the winter. They would travel a fair distance from their homes and live in the brewery throughout the six month brewing season. This is an integral part of how the culture of the sake world developed.
To some degree, this is still the case today. Most brewing personnel are fairly advanced in age, and still make the trek each season to live away from home. But things are indeed rapidly changing. It has become painfully obvious to the industry that young blood is desperately needed. As such, most places now use some local people as brewers, normal folk that go home at night to their families and in a few instances even punch a time clock.
Most kura actually use a bit of a hybrid system, in which the oldest and most experienced brewers and the toji are experienced journeymen from the countryside living in the brewery, but the heirs apparent, the next generation of brewers, are young and local. It is a phase of transition to the future of sake.
Still, many young brewers find it difficult to relate to their older sempai, and quit under the pressure of the harsh, feudalistic treatment of old.
The presence of women in the brewery is another interesting then-and-now comparison. Until quite recently, the presence of women in the brewery was anathema. Bizarre beliefs (or excuses expressed as such) dictated that the mere presence of a female amidst the fermenting tanks would cause all kinds of problems, both technical and psychological.
While many older male brewers still have some resistance to women in the kura today, many breweries have women helping in the day to day brewing tasks. There are even a handful of toji that are women.
Young or old, male or female, any day now the brewers will gather at their brewery and begin the arduous task of preparing for the season. The first couple of weeks involve nothing but cleaning. Sanitation is paramount, especially with the open fermentation methods of sake brewing. Everything will be scrubbed, cleaned and sanitized.
Soon after, the milling of rice will begin, followed soon thereafter by the first batches of sake. Brewing begins with lower grades of sake. As the weather becomes progressively colder, higher grades of sake will be brewed, with the ginjo-shu brewing period peaking in January and February.
The inside of today's sake breweries also contain a mix of ancient and modern. Much of the equipment is modern, things like boilers, fermentation tanks, and even the occasional computer. But much remains as it was long ago.
Most brewery buildings themselves are old, classic studies in Japanese architecture. Many of the brewing tools remain rudimentary. There are plenty of bamboo poles and brushes, and other implements fashioned from traditional materials, as they have yet to be bested by modern counterparts.
Yet, mixed in with these tools of old are modern gadgets, everything from temperature sensors and automatic mixers to full-on koji making machines and conveyor belt driven continuous rice steamers. Each kura draws their own line on how much automation to use.
Regardless, this time of the year holds great significance in the traditional sake-brewing world. And so, as the centuries-old traditional cycle begins again, let's all hope for another safe and successful season.
Yamada Nishiki Facts and Market Snapshot
Current stats and realities about the #1 sake rice
Yamada Nishiki: One needs spend but five minutes in any conversation about sake and the name comes up. Hyperbole aside, it is the most widely grown sake rice, and arguably the best sake rice, or at least the most predictable one to the brewers. Of Japan's 1250 brewers, almost 1100 use at least some Yamada Nishiki.


I recently met a representative from Hyogo Prefecture's agricultural cooperative. Hyogo is where Yamada Nishiki was born, from where most of it comes, and from where the best of it comes. The distribution of rice in Japan is a complex topic about which a book could be easily written. The only problem with that is that it changes so often there would need to be constant updates and yearly editions. But I digress.
From this gentleman I gleaned some interesting facts about the revered rice. For instance, 80 percent of all Yamada grown comes from Hyogo. There are five villages from which the best stuff comes, and they use an old system of assessing prices that sets the price for one field as the best and highest, and each field is set as a percentage of that. In other words, the fields and land climate are ranked and tied to price.
Over the past few years, though, a combination of factors has led to a shortage of Yamada Nishiki. Such factors include a drop in overall rice consumption in Japan which led to changes in subsidies to farmers that led them away from growing it, combined with continued demand for Yamada Nishiki as the demand for premium sake grows. Of course, the real problem stems from a lack of communication between the rice-growing community and the sake-brewing community.
Positive and sure-to-be effective changes were put in place, but were expected to take several years to take effect. However, from two separate sources I have heard that there currently looks like there might be a surplus of Yamada Nishiki this year! This is baffling to me, and may not end up to be true, but a combination of more being grown, brewers switching to other rice types out of frustration, and the actual timing of sales may have led to this.
In any event, what I heard was that the agricultural co-op of Hyogo was calling around to see if any breweries wanted to buy Hyogo-grown Yamada Nishiki. They simply could not fill demand the last few years, and this year they have too much?
It is tempting to think, well, just grow more, right? It is not that simple for one reason: seeds. It's all about the seeds. In order to be officially Hyogo Yamada (or any other region) the seeds have to come from a special place, the co-op, to ensure purity. This is valid practice to some degree, and a racket to another degree. But if seeds from the co-op are not used, the co-op and government will not inspect the rice under the name of that particular variety. and If that is not done, the name of the rice cannot be put on the bottle. In other words, if the seeds are not properly sourced, it ain't Yamada. 
For Hyogo Yamada Nishiki, a small amount of blue-blood seeds are taken from a special field each year. These are grown to yield seeds that are used to grow more seeds which are used to grow more seeds that will then be used to distribute to farmers to grow the season's Yamada Nishiki. Count 'em: that is five generations of seeds needed to yield what will be used to make sake. If, that is, you want to put the name of that esteemed rice "Hyogo-grown Yamada Nishiki" on the bottle.
No wonder they cannot quickly ramp up production. And that makes rumors of a surplus simply baffling. It indicates just how ambiguous, fickle and complex the sake rice distribution world can be.
But, if true, it is of course a good thing for the sake industry, and for you and me.

Announcements and Events
 
Sake Professional Course in the US
San Francisco, California
December 8 to 10, 2014


The next Sake Professional Course will be held December 8 to 10, 2014, at the Bentley Reserve in downtown San Francisco. You can learn more here about the course, with more content about content and cost here. And check out some testimonials too. Those interested can contact me by email for details and/or with any questions. 

The Sake Professional Course will of course include certification testing for the Sake Education Council-backed Certified Sake Professional exam. 

                                   ~~~~~~~~~~~~~~~~~~~~

Sake Professional Course in Japan 
January 26 to 30, 2015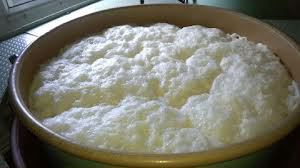 This is it:  the most comprehensive sake course in existence. Three days of lectures covering the same content as the US-based courses, with tastings of upward of 100 sake, with evening meals accompanied by Japan's best stuff, followed by two full days of sake brewery visits. "No Sake Stone Remains Left Unturned" in this full-sake immersion program. Email me at sakeguy@gol.cm for more information and details

                                    ~~~~~~~~~~~~~~~~~~~~
Sake Professional Course Level II
with Advanced Sake Professional Certification Testing

Level II, the ASP course, is open to those that have successfully
completed the Level I CSP course. If you are one of those, and are interested in the Level II course, it runs from February 16 to 20, 2015. The content of Level II is more about developing your sake tasting skills. For more information, feel free to email me. 

                                     ~~~~~~~~~~~~~~~~~~~~


Sake Education Council Website
Please take a moment to check out the website for the Sake Education Council, the organization behind the Certified Sake Professional and Advanced Sake Professional certifications. We plan to grow steadily, strongly and continually, and we will need the support of all those that love sake to do so. Follow us through the "usual suspects" of social media.

Don't forget the archives!


Older editions of this newsletter are archived

here

.
Sake Education Central

Sake's Hidden Stories and The Sake Notebook are now available for the Kindle, Nook and iBooks!

The Sake Notebook is now available for the Kindle as well as the Nook. And now, it is available for iBooks on iTunes as well!

Sake's Hidden Stories too is now availabe on the Kindle as well as the Nook. And now, it is available for iBooks on iTunes as well!

Both are less expensive than their original pdf version too. Now is your chance to learn more about sake from your phone or tablet! Check 'em out!
Sake Dictionary App for the iPhone, iPod and iPad

"For 99 cents, this app ROCKS!!"
     -a satisfied customer

There you are, perusing a menu, or standing in front of a shelf of great sake, or perhaps reading a sake newsletter… and up pops one of those hairy, pesky sake terms in Japanese. You know you have heard it many times, but dammit, you just cannot remember what it means now…
No problem! Just whip out your iPhone or iPod and fire up your trusty old version of The Sake Dictionary. In a matter of seconds, you'll be amongst the cognoscenti once again. But… if only you could pronounce it properly. Now that would really rock!
Done! Just tap on the term and you will hear a clear example of how to pronounce the term in Japanese. Repeat it a couple of times and the term is yours for eternity, to toss about and impress your mates.
What's more, it's less! Less than what it cost before, much less. Like less than one-seventh less. For a limited time only, the audio-enhanced version of The Sake Dictionary iPhone app is available for a mere $0.99.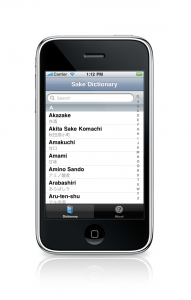 The Sake Dictionary is a concise little package of all the terms you might ever come across when dealing with sake. Almost 200 of them - including sake grades, rice variety names, seasonal sake terms, special varieties, rare types, post-brewing processing words and the myriad terms used in sake production - many of which are not even familiar to the average Japanese person on the street - are listed up here with concise, useful and clear definitions and the written Japanese version as well. And now, with the new audio component, you can listen and learn just how to pronounce those terms properly.

Start to toss around Japanese sake terms like you were raised knowing them! Gain a level of familiarity hitherto unimaginable! Avoid frustrating paralysis when faced with a sake-related purchase!

Get your copy of The Sake Dictionary now and never be confused by sake terms - or how to pronounce them - again.

Get it here: http://itunes.com/apps/sakedictionary

(Note if you have already purchased it, this upgrade to the audio version is free. Just go to iTunes and get it!) 

Are you not getting this newsletter? I realize that is like asking that
"those not present please raise your hand," but for future reference, should you spontaneously stop receiving this newsletter, please go here and sign up again. Should that not work, please go to www.sake-world.com.

Email newsletter services are very careful not to be considered spam enablers, but the problem is that often very valid email addresses come back bounced as invalid. It is an unavoidable problem. So if you or someone you know is not getting this, or stop(s) receiving it inexplicably, please do take a moment to double check that you are still subscribed.

Sincere apologies for the hassle, mixed with gratitude for reading this newsletter.
I hope you have found the above information helpful and entertaining. For more information about all things sake, please check out www.sake-world.com. Until next month, warm regards, and enjoy your sake.


Questions and comments should be directed to John Gauntner, at this 
email address.

All material Copyright, John Gauntner & Sake World Inc.

Regards,

John Gauntner
Sake World, Inc
 
 

.