Apologies!

A technical SNAFU the other day caused only the first half of this email was sent. As I alluded to all the events this fall in the opening remarks below, I feel obligated to resend the second half. Although this time I can legitimately say it was not my fault; I sincerely and profusely apologize.


Greetings in what should be the autumn,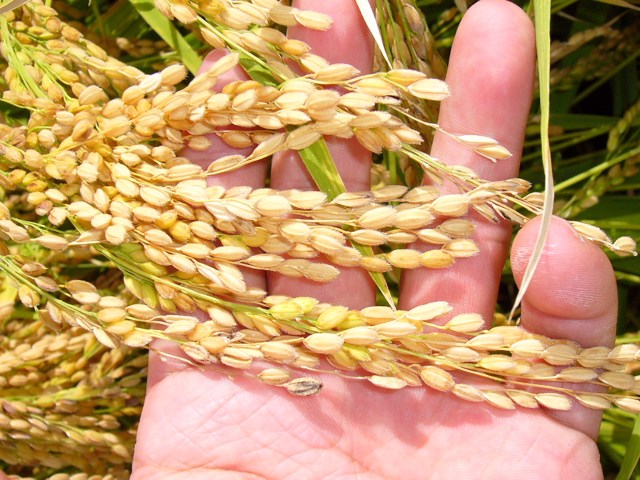 As of this writing, it is still 35C in the Tokyo area. I want my Japanese autumn! The bounties of autumn - fish, vegetables and herbs that come in to their own in this season - are so much better once the weather cools down.

And, it is the traditional tasting season for sake. Long ago, before refrigeration that made maturing sake for longer periods a feasible practice, fall was the traditional time of release. The season has held its significance in the minds and hearts of the industry, and so we have tastings upon tastings in September and October. It is almost enough to make one tired of sake. (Nah, cancel that. That's just not possible…)

There are also a few more events than usual announced in the newsletter this month, most significantly, The Sake Professional Course in Portland, Oregon on November 7 to 9 of this year. Note, thanks to the cooperation of the fine folks at SakeOne, this will be the first stateside version of the SPC that includes a sake brewery visit, and there is nothing like that to really cement in all the learning that takes place across the three days. Learn more below.

Whether the weather has fallen to fall where ever you are, I hope you are well, and enjoy the newsletter.

John


Announcements and Events
Lots happening this month...




Sake Professional Course, Portland Oregon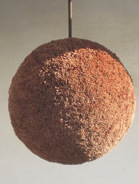 November 7 - 9, 2010

On November 7, 8 and 9, I will hold the next Sake Professional Course at the Portland Marriott Downtown Waterfront, in Portand, Oregon. This promises to be a special one, and the closest to date to the versions of SPC held in Japan. Why? Because we will have the chance to visit a sake brewery in action, thanks to the cheerful cooperation of SakeOne nearby, and also because the wonderful array of sake joints in Portland will allow us to enjoy an evening meal with good sake all three nights of the course.

Participation is limited to 50, and you can reserve a spot with an email of that purport to me at sakecoursestateside@sake-world.com. It is expected to fill up quickly, so make your reservation now.

All the details have been hammered out, and this promises to be the best SPC held in the US to date. Whether you work with sake, or are just obsessed with it (either will do!), you'll not want to miss this special running of the Sake Professional Course. Please send all inquiries and expressions of interest in attending to info@sake-world.com




Akita Sake and Food Evening in Tokyo!
On the evening of Saturday, October 23rd, from 4:30 to 7:30, Akita Prefecture will sponsor an evening of Akita sake, food and culture. I will present a lecture on the sake of A

kita prefecture and what makes it special, after which we will all enjoy five special Akita sake along with local Akita delicacies such as iburigakko, inaniwa udon, and kiritanpo. To find out just what those are, you'll just have to show up and taste!

The event will take place at Akita Bisaikan (close to Shinagawa Station in Wing Takanawa), and attendance is limited to 35. The cost for the evening is \5000, and you can make a reservation with an email to info@saketours.com, or learn register online at http://saketours.com/event

Note, this event is partly in promotion of the Sake Tours excursion to Akita prefecture early next year, about which you can learn more at

http://saketours.com.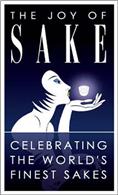 Joy of Sake, November 2, 2010
On the evening of Tuesday, November 2, 2010, the Joy of Sake, that venerable sake appraisal that has been running in Honolulu, San Francisco and New York, makes its Tokyo debut. The Joy of Sake event blindly judges upwards of 300 sake using a team comprised of experienced sake tasters from both the US and Japan. Following that, the entries are open to public tasting augmented with food from great restaurants.

Also, the Joy of Sake is operating a tour to attend the Tokyo event, replete with several options including sake pub tours and sake brewery tours. To learn more about that, please visit: www.joyofsake.com/tour2010/ soon.




Here is a bit more from one of the directors, Chris Pearce, about the Joy of Sake events in New York as well as Tokyo:


New York
82 Mercer, 82 Mercer Street
6-9 PM
$90 per person

This year's Joy of Sake in New York is at 82 Mercer, right
in the heart of Soho. This stylish venue has 14-ft. ceilings,
brick walls and lots of space for meandering around the
sake tables.

The 329 labels available for tasting are all entries from
the 2010 U.S. National Sake Appraisal, held in Honolulu
last month. Results from the judging can be viewed on-line
at www.joyofsake.com.

Thirteen chefs from top New York restaurants will
serve sake appetizers at the event. Some people
attend for the food as much as for the sake. It all makes
for three hours of sake enjoyment, and a once-a-year
chance to experience many of the world's finest sakes
in peak condition.


Tokyo
TOC Building, Gotanda
6-9PM
Y8,000 per peson

This year is the 10th anniversary of The Joy of Sake,
which was first held in Honolulu in 2001. (John,
you were a judge that first year.) In observance of
this milestone, the Joy of Sake is taking what The
Japan Times recently called its "roving sake party"
to Tokyo on November 2.

In addition to the entries from the U.S. appraisal,
there will be regional sake-tasting booths set up by
different prefectures. Twelve restaurants are
participating, with French, Italian and Chinese
appetizers in addition to Japanese dishes.

The Joy of Sake is a non-profit organization for
the purpose ot sake education. In keeping with this
mission, it has organized a sake tour from Honolulu,
Los Angeles and New York to attend the Tokyo
event. Information on the tour is on the joyofsake.com
website.



Warmed Sake Contest, September 22, 5pm-8pm

On the evening of September 22, from 5pm to 8pm, the Sake Bunka Kenkyujo (Sake Culture Research Organization), together with Slow Food Japan, will hold the O-kan (Warm Sake) Contest at the Hamarikyu Asahi Hall in Tsukiji. Warmed sake, once the norm, is enjoying a slight resurgence in Japan amongst true sake fans. While not all sake benefits from warming, there is nothing better than a sake that suits warming being enjoyed at its optimum range.

You can enjoy 150 different warmed sake, and especially enjoy the 38 gold prize winners. It is not advisable to schedule anything after this event, except perhaps making it home in one piece.

You can learn more about the event and get tickets here:
http://www.sakebunka.co.jp/event/orgEvent/atsukan10/index.html






Sake Education Central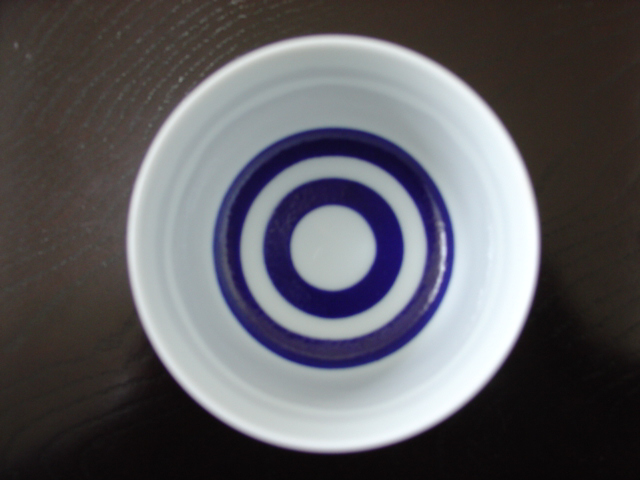 Want to learn all the basic sake facts quickly? Just what you need to enjoy it immediately? Need neither too much nor too little information? Grab The Sake Notebook. Download it at 4pm and you will be ready to enjoy sake at dinner.

Guaranteed

!


The Sake Production Slideshow allows you to sit back, relax and watch a beautiful, condensed powerpoint presentation of how sake is produced.

Combine the above products, at a discounted rate, with the Notebook/Slideshow Package.



Japanese for Sake Lovers not only teaches sake pronunciation, it includes a native speaker pronouncing the words with a time lapse for your practice. You not only learn how to speak "sake", you learn proper Japanese pronunciation without the cost of a Japanese language course!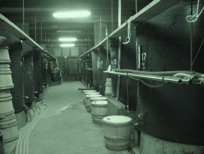 Do you w

ant to know the "behind the scenes" secrets of the master brewers? Read the untold stories of sake brewers in Sake's Hidden Stories. Each of the dozen-odd stories introduces a brewer, the sake, and tons of subtle, hidden insights and sake information you'll not find in any other book about sake.

Guaranteed

.


Going to Japan or a Japanese restaurant? Perhaps you're in the mood for sushi and sake at home. Do you know what to look for and how to ask for it? You will when you tote around more than 200 terms in your pdf or iPhone with The Sake Dictionary.


Product Highlight: Japanese For Sake Lovers
A Guide to Proper Pronunciation

Here it is: something that ensures you will enjoy your sake experience more and more - a short, concise instructional guide on how to properly and naturally pronounce the Japanese language, sake brand names, and all the terminology that is a part of the sake world. With the help of this little course, you will sound like a native when talking about sake.



No more butchering sake names in Japanese!

Learn how to properly pronounce the sake you love!


Japanese for Sake Lovers consists of a short text and three audio files. It all begins with a guide to the theory of pronouncing Japanese, which you will soon realize is surprisingly simple. Following that, you will have the opportunity to practice pronunciation of all the important terminology surrounding sake, and dozens of brand names that cement in your mind the principles, fundamentals, and idiosyncrasies of pronouncing Japanese.

This is not a language text. You will not learn grammar or much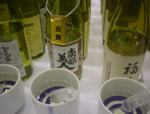 vocabulary outside of sake-specific terms; although, it does include a handful of phrases to help you navigate your way to sake bliss in Japanese when at a sake pub. It is augmented by three audio files that allow you to practice, repeating the words and phrases after a native speaker.

Go here now to order your copy for $14.99, and feel one step closer to the beverage you love – guaranteed.



Should any of the above products not be to your immense satisfaction, your money will be cheerfully refunded, no questions asked.



Are you not getting this newsletter? I realize that is like asking that "those not present please raise your hand," but for future reference, should you spontaneously stop receiving this newsletter, please go here and sign up again. Should that not work, please go to www.sake-world.com.

Email newsletter services are very careful not to be considered spam enablers, but the problem is that often very valid email addresses come back bounced as invalid. It is an unavoidable problem. So if you or someone you know is not getting this, or stop(s) receiving it inexplicably, please do take a moment to double check that you are still subscribed.

Sincere apologies for the hassle, mixed with gratitude for reading this newsletter.

I hope you have found the above information helpful and entertaining. For more information about all things sake, please check out www.sake-world.com. Until next month, warm regards, and enjoy your sake.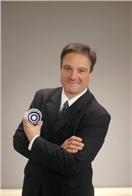 Questions and comments should be directed to John Gauntner, at this email address.



All material Copyright, John Gauntner & Sake World Inc.


Regards,
John Gauntner
Sake World, Inc.