Midsummer Greetings to all readers,
In Japan, as well as in the US – at least where I have been spending this summer – it has had its hot, hot days but interspersed with some unseasonably cool ones as well that provided some much-welcomed respite. Add to that a glass of tempering summer ginjo, light and a bit lower in alcohol, and it all seems much, much more bearable.

As this goes out, I am gearing up for the first Sake Professional Course in Texas, August 8 to 10. just before TEXSOM. There are, actually, about two (count 'em!) seats still open should you feel the requisite spontaneity and interest. More can be read below.

Also check out news on a budding film on sake production, more sake tours for you in Japan, and other sake-related oddz-n-endz below.

Enjoy the newsletter, and get yerself a glass of that summer ginjo while you still can justify it.
Warm regards,
John Gauntner
Second Guessing Rice
Kanagawa, just below Tokyo, is not exactly a hotbed of hot brewers. Sure, there is good sake from amongst the prefecture's comparatively scant 16 kura. But it is not a region most sake fans would gravitate toward when it comes to selecting recently hip sake. Then there is Tensei.
Tensei is made by Kumazawa Shuzo, a great example of what fresh, new, youthful thinking that is decidedly out of the box can do in turning around one company – and by extension – the industry.
Their story is a long-ish one, and best saved for its own limelight. But in order to inch our way back to the topic here, one of the ways Tensei got back on track was to start a club, a simple pre-sale of a tank of sake.
Those of us that have over the past 20 years supported Tensei will pay a modest sum for three bottles of sake. But we pay in advance, and give the toji total freedom to pull out all the stops. He will use the best rice, yeast and methods he can. And it usually goes very well. But since we have supported him by paying in advance, if it falls short, we have supported him with a lesson learned.
Most years it is great. But last year, i.e. the three bottles I got in June of 2012, were decidedly thinner, and the aromas were laced with what is called ethyl caproate, giving it a bit of apple but underpinned by a bitter layer. OK, fine, I thought. If he does not push the envelope once in a while, he will not get better.
And I drank 'em. All three. They were fine, if not the rockin' and interesting stuff I have come to expect from Tensei. I usually drink their junmai ginjo, and that has remained steady and unchanged, so no real problem.
And then came this year. I had subconsciously lowered my expectations for the club stuff. And when it arrived, I gave it the fair shot, full professional concentration applied. And, boy, did it rock. I mean, outstanding. "Hodo hodo" is the term in Japanese; just enough, but not too much. Just enough umami, maturity, breadth, aroma… I really found it great.
And as such wasted no time in emailing the toji to let him know as much. I simply expressed how balanced it was, compared to last year. He responded almost immediately.
Last year," he began, "based on our initial findings, we expected the rice to dissolve quickly and thoroughly." Each year, sake brewers begin the season with lower grades, partly to feel out the year's rice. How did weather affect things? Will it dissolve quickly, leading to full flavors, or out-of-control rough ones if not reined in? Or will it resist dissolving, be hard, which could lead to not enough flavor and an overall tight profile unless coaxed into dissolving via higher moisture content and other methods.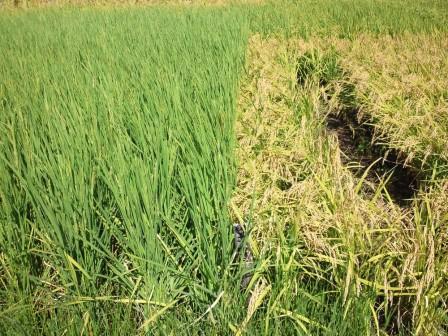 "And so," he continued, "we treated it as such, keeping the moisture in check so as to eliminate any overbearing or sloppy flavors in the final product. However, when we got to our top daiginjo, the rice did not cooperate. Hence the narrow flavor profile." And this is why sake brewing is so challenging and interesting. One can have reams of data, but if the fickle micro-organisms and other elements do not feel like going along with that data, the result may go off on a tangent. Textbooks alone will simply not cut it.
"This year, he added, "it behaved as we expected, and everything worked like a charm. Hence the great balance, ideal level of fullness and umami, and as-predicted maturity."
"Be sure," he concluded, "to save one for at least six month. The real umami and richness will become even more apparent!" And so I will.

I think that rice is not considered to change much from year to year, when it fact, it does vary hugely. And these variations do have an effect on the final product from year to year. However, so much manhandling of the raw materials takes place after harvest that good craftsmen can and do smooth out these differences in favor of the year-to-year consistence that is, in fact, their goal.
Interestingly, most brewers cover these year-to-year changes on the fly. The sake in which they are most evident are sake from impossibly tiny brewers (which the brewery that makes Tensei is not) and one-off sake such as this club sake, or contest sake. It is harder to blend differences into oblivion, or tweak them away when working with little else to use in blending, or sake that changes from year to year.
Rice is awfully hard to second guess. Yes, it varies. And yes, good brewers can work with that variation. But no, it cannot be done based on rules or textbooks, at least not as well as it can be done via experience and intuition.
The Birth of Sake - a Sake Documentary!

The power of proper media can be truly amazing. And surely, that is the one thing the sake world lacks – a good dose of regular media infusion. If only more people knew the amazing focus and energy that goes into the brewing of sake, surely its popularity and availability would skyrocket. Well, one such chance has just presented itself.

A documentary film about the craft of brewing sake is in the works! Like all such outstanding ideas, support is indispensible. And you can learn more and support it yourself – both financially and otherwise – by going to the site below and learning more.

View the trailer and find out more about the campaign here .

And follow their progress through the usual suspects of social media:
Facebook: https://www.facebook.com/BirthOfSake Twitter: @iamwhatieatTV #birthofsake
From the Birth of Sake website :
The Birth of Sake is a documentary film about the workers and production seasons at Tedorigawa, a fifth-generation, family-owned sake brewery in Ishikawa, Japan. The film will give viewers a rare look into an intense atmosphere of a working sake brewery. The small team of brewers is made up mostly of migrant farmers who grow rice in the summers and return to the brewery in late October to begin an intense six-month period of sake production.

Be sure to check it out and support it however you can!

Sake Brewery Tours in 2014
Nothing can ever replace visiting sake breweries. Of all the sake-related activities – bar none – visiting some of the 1300 or so sake breweries out there is the most enjoyable, most educational, and most edifying experiences I can have.
Now, you can too! Sake Brewery Tours will be leading two tours again this coming brewing season, February and March, 2014. I will be accompanying the group in a supportive educational role. The tours will go to Akita, February 24 to 28, and to the Kansai region, March 3 to March 7.
Learn more here :
But wait! There's more!
Sake Brewery Tours Sneak Preview
Readers of the newsletter may already be familiar with the ultimate sake tours to Japan operated by Sake Brewery Tours, of which the above-described tours are a part. They have been running for four years now, and continue to grow in popularity. And, in 2014, in addition to the two destinations described above - snow Akita and the ancient capitals in Kansai - a brand new destination is expected to be included as well. We can't tell you the details yet, but the Japan Sake and Shochu Makers Association is behind the upcoming tour and they will support part of your tour cost. So, in early 2014 travel, you'll be able to take advantage of the special offer and join this fun and educational sake and food excursion. For more details, send an email to info@saketours.com and visit saketours.com .
Announcements and Events


Sake Professional Course

Dallas, Texas, August 8~10, 2013

...has checked in (almost) full!
The next Sake Professional Course will take place August 8-10,
in conjunction with TEXSOM 2013 at the Four Seasons Resort and Club Dallas at Las Colinas in Irving, Texas

More about the seminar, its content and day-to-day schedule, can be found here.



The Sake Professional Course, with Sake Education Council-recognized Certified Sake Professional certification testing, is by far the most intensive, immersing, comprehensive sake educational program in existence. The three-day seminar leaves "no sake stone unturned."
The tuition for the course is $825. Feel free to contact me directly at sakeguy@gol.com with any questions about the course, or to make a reservation.


The next course is scheduled tentatively for November 2013. If interested, please send me an email.

~~~~~~~~~~~~~~~~~~~~


Sake Education Council Website
Please take a moment to check out the website for the Sake Education Council, the organization behind the Certified Sake Professional and Advanced Sake Professional certifications. We plan to grow steadily, strongly and continually, and we will need the support of all those that love sake to do so. Follow us through the "usual suspects" of social media.


Sake Homebrewer's Online Store
Please be sure to check out Homebrewsake.com for supplies, information and a forum, including lots of supporting information on everything from recipes to history. I have been meaning to mention this site and the gentleman behind it, Will Auld, but have repeatedly forgotten in past newsletters. The site is replete with instruction, augmented with videos, schedules, and more. If you are even remotely interested check this site out right away.
Don't forget the archives!


Older editions of this newsletter are archived

here

.
Really

old editions are archived

here

.
Sake Education Central

Sake's Hidden Stories and The Sake Notebook are now available for the Kindle, Nook and iBooks!

The Sake Notebook is now available for the Kindle as well as the Nook. And now, it is available for iBooks on iTunes as well!

Sake's Hidden Stories too is now availabe on the Kindle as well as the Nook. And now, it is available for iBooks on iTunes as well!

Both are less expensive than their original pdf version too. Now is your chance to learn more about sake from your phone or tablet! Check 'em out!
Sake Dictionary App for the iPhone, iPod and iPad

"For 99 cents, this app ROCKS!!"
-a satisfied customer

There you are, perusing a menu, or standing in front of a shelf of great sake, or perhaps reading a sake newsletter… and up pops one of those hairy, pesky sake terms in Japanese. You know you have heard it many times, but dammit, you just cannot remember what it means now…
No problem! Just whip out your iPhone or iPod and fire up your trusty old version of The Sake Dictionary. In a matter of seconds, you'll be amongst the cognoscenti once again. But… if only you could pronounce it properly. Now that would really rock!
Done! Just tap on the term and you will hear a clear example of how to pronounce the term in Japanese. Repeat it a couple of times and the term is yours for eternity, to toss about and impress your mates.
What's more, it's less! Less than what it cost before, much less. Like less than one-seventh less. For a limited time only, the audio-enhanced version of The Sake Dictionary iPhone app is available for a mere $0.99.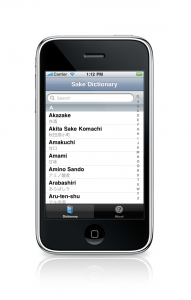 The Sake Dictionary is a concise little package of all the terms you might ever come across when dealing with sake. Almost 200 of them - including sake grades, rice variety names, seasonal sake terms, special varieties, rare types, post-brewing processing words and the myriad terms used in sake production - many of which are not even familiar to the average Japanese person on the street - are listed up here with concise, useful and clear definitions and the written Japanese version as well. And now, with the new audio component, you can listen and learn just how to pronounce those terms properly.

Start to toss around Japanese sake terms like you were raised knowing them! Gain a level of familiarity hitherto unimaginable! Avoid frustrating paralysis when faced with a sake-related purchase!

Get your copy of The Sake Dictionary now and never be confused by sake terms - or how to pronounce them - again.

Get it here: http://itunes.com/apps/sakedictionary

(Note if you have already purchased it, this upgrade to the audio version is free. Just go to iTunes and get it!)

Are you not getting this newsletter? I realize that is like asking that
"those not present please raise your hand," but for future reference, should you spontaneously stop receiving this newsletter, please go here and sign up again. Should that not work, please go to www.sake-world.com.

Email newsletter services are very careful not to be considered spam enablers, but the problem is that often very valid email addresses come back bounced as invalid. It is an unavoidable problem. So if you or someone you know is not getting this, or stop(s) receiving it inexplicably, please do take a moment to double check that you are still subscribed.

Sincere apologies for the hassle, mixed with gratitude for reading this newsletter.
I hope you have found the above information helpful and entertaining. For more information about all things sake, please check out www.sake-world.com. Until next month, warm regards, and enjoy your sake.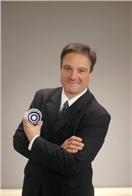 Questions and comments should be directed to John Gauntner, at this email address.



All material Copyright, John Gauntner & Sake World Inc.

Regards,

John Gauntner
Sake World, Inc

.