Late-Summer Greetings to all readers,
Soon it will be sake-tasting season! 

As Japan simmers in the O-bon heat and humidity, with the occaisional typhoon to shake things up, we have sake tasting season right around the corner, in a scant month or to, to look forward to. Much of the rest of the world, including North America, is experiencing a cooler summer, with things much, much cooler in the southern hemisphere! Just remember, where ever you are, there is a sake that suits your climate!

Whatever the weather, settle down with a glass of sake suited to it, and enjoy the newsletter. 

John 
Sake Confidential - Now available


 Sake Confidential is a beyond-the-basics guide to the sake world, and after a short introductory chapter on all things sake, it goes into depth on many topics not usually touched upon. It is a practical and concise yet complete guide to sake idiosyncrasies, misperceptions, and controversies presented in a conversational and informal tone. Easy to read and frank, it also includes sake recommendations tied into each of the topics presented. 

Check out  this review. Thanks to Richard Auffrey for that one. Or this one. Thanks to Domenic for that one.

~~~~~~~~~~~~~~~~~~~~~~~~~~~~~~~~~~~~~~~~~~~~~~~~~~~~~~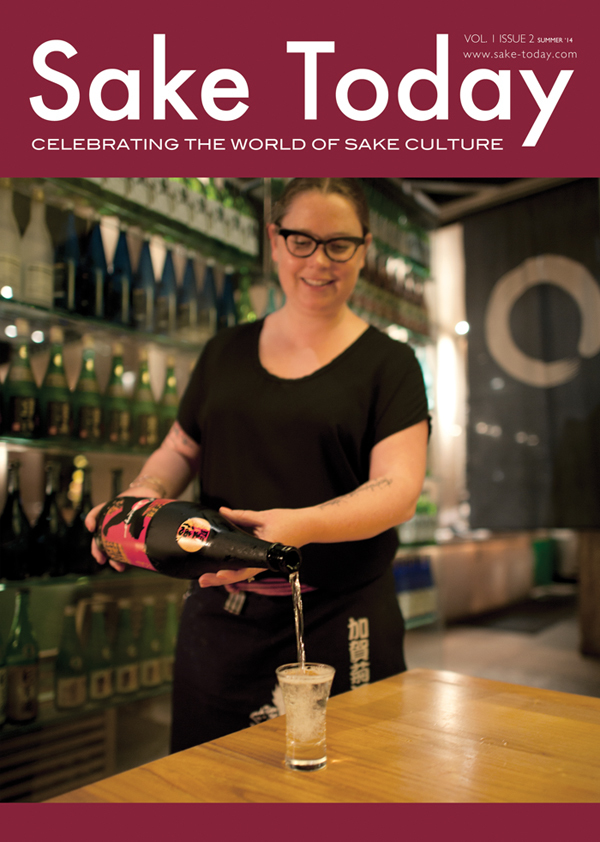 Issue #2 of Sake Today is just off the presses and ready to ship. You can get yours today here. Like the first issue, Issue #2 is chock-full of sake information on many levels with something for everyone interested in sake. Learn more about this issue's content at http://www.sake-today.com/orders/. Here you can order issue #1, issue #2, or both - and subscribe.

Yeppir you read that right. We are now up and running with our subscription service. As Sake Today has gone quarterly, subscribe today and forget about it - you won't miss an issue. And look for the digital version to be ready in a week or so. 

So subscribe now and help support the spreading of the good word about Japan's most enjoyable gem, and your favorite sippin' beverage.
The Nationals Revisited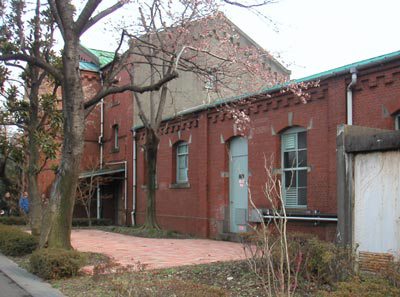 I usually write about the "nationals" in June, right after the competition takes place in May of each year. But some recently gleaned stats have compelled me to address it again this month. The contest is called the Zenkoku Shinshu Kampyoukai, which is translated as the "National New Sake Appraisal" but for some curious reason it is officially known in English as the "Japan Sake Awards."

As many readers know, it is a blind tasting of sake that is specially brewed for this contest, basically daiginjo on steroids, i.e. intense in aromas and flavors, but exquisitely if precariously balanced. It can be amazing stuff, as is the skill to brew it the way it is, but its intensity is, well, intense. One small glass is plenty for most folks.

But that is not the point! The contest was created to give the brewers a chance to polish their skills and develop techniques that would make all of their sake better. Ostensibly, that is. And in any event the yearly competition has taken on a significance of its own. It is far and away the most prestigious event in the sake industry, yet the average consumer has no clue it exists or what its significance might be. And I am at a loss to explain that.

There is an excellent sake promotion company called Fullnet in Tokyo, run by the inimitable Shigero Nakano. The small company runs big events that include massive junmai-shu only tastings and more. They also publish a handful of books with really good information that one cannot get elsewhere. For example, they publish a book that lists the company name, brand, address and contact information of every brewery in the country. And they include interesting tidbits like the 50-plus junmai only kura, or the kura brewing via women toji, or lists of the kura that ceased operations each year. And they also publish a yearly report in book form on the Japan Sake Awards. The below informaton has been culled from this year's publication by Fullnet.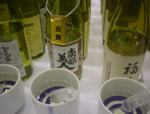 The contest started in 1911 and has run every year but two; as such, this year was the 102nd running. According to the introduction, the first 44 times they ran the contest, the results were not officially made public, nor were the records kept. That's it. Kaput. The first 44 may as well not have taken place. In a country with such a sense and awareness of history, this astounds me.

In 1956, they started to keep records, and kept them for each year since then save (inexplicably) two. But of the 54 or so, about 20 have gone missing from official archives. Nothing sinister, just no one thought they were worth keeping (which is sinister enough). But records exist with the companies that participated, and results have been dug up and gleaned from those.

The fact that so few official records remain from such a historically and culturally significant series of events is mind-boggling to me. Still, having hung out with sake for 26 years now, it is not surprising to me.
There are many interesting statistics that exist – like longest runs of gold medals, or the most golds overall, or the most over the last ten years. About one fourth of the entries win a gold each in recent years, but nevertheless it is a significant accomplishment and hard to do with great regularity. As such, studying such data can help lead to a good idea of which companies have a significant industry presence.

As prestigious as the contest is, and as much as it has benefitted the industry, it has had its dubious effects as well. The judges that assess such sake are with the central government and get transferred a lot. But the criteria they use to assess a sake are the same. So as they go from region to region, they end up influencing sake styles. And as such, traditional regional styles may have in some regions taken a back seat to winning medals and making ginjo-shu that would sell in the big cities.

For example, a sake that is rich and earthy and perhaps even a bit on the amber side might go well with the food, climate and culture of a particular region. But it would never win a gold medal, and would not likely sell in Tokyo. Often the judges would "ding" sake like that, influencing the style of that producer. These trends tend to gather critical mass, and the styles drip-down to lower grades of ginjo, and slowly regional styles fade into oblivion, replaced by more homogenous albeit tasty and refined profiles.

Everything in the Universe has a price. And that includes competitions that improve the image and quality of all sake as well.

Unfiltered Sake vs. Unfiltered Sake


Amidst the veritable cornucopia of sake available today, a handful of them are labeled "unfiltered." A small handful, admittedly, but the number of sake with this term on the bottle seems to be growing.
Amongst sake labeled as "unfiltered" in English, some are white and cloudy. This is easy to figure out; it is cloudy because they did not filter it. But other times we see unfiltered and it is totally clear. What gives?
The key to understanding this is to realize that there are two "filtrations," but they are called different things in Japanese, but the best English translation for both is filtration.
Let us look at the cloudy stuff first. It seems obvious that it has not been filtered. Cloudy sake like this is nigori-zake, as many readers are aware. Nigori means cloudy, and nigori sake is sake that has in fact been filtered, but coarsely so.
When sake is made, the rice dissolves in the same tank in which the yeast converts the sugars (that are slowly trickled into the mash as the starch in the rice is converted) into alcohol and carbon dioxide. So when the 20 to 35 day fermentation is finished, the result is still full of undissolved rice solids. This is filtered out to yield clear sake.
When this filtration is done with a coarser mesh, i.e. one with bigger holes than normal, some (but not all!) of the rice solids are let through. This is nigori-zake. Note the term nigori can apply to any grade (although it is not commonly seen for higher grades), and while nigori is enjoyable, it is not nearly as refined as regular sake.
So, even though it is often called unfiltered, it is in fact coarsely filtered. (To be legally called sake, the fermenting mash must pass through a mesh of some sort.)
However, the word in Japanese for this step, shibori or jousou, does not mean filter, but rather means to squeeze or press, as that is what actually happens: the fermenting mash is pressed or squeezed through a mesh. Yes, the rice sediment is filtered out at this stage. But that is not how it is referred to in Japanese. And since there is another filtration later, often this step is called " pressing" in English.
So one meaning of unfiltered is nigori, or coarsely pressed sake.
Next, after the sake is filtered…er, pressed, it sits for a bit to settle down, and at some point soon thereafter the brewer will dump a small amount of active charcoal powder into the just-made sake. This settles down to the bottom, pulling with it rougher flavors and elements that give sake its original and naturally beautiful lime-green-amber color. The sake is then passed through a series of paper filters to remove the remainder of the charcoal and the roughness it takes with it. This, obviously, is the second filtration, a charcoal filtration, and this step is called roka, which is the equivalent of the word filtration in English.
But some sake is made without this step, in other words, some sake is not charcoal filtered. There are those that feel their sake is clean enough to not need it. Others prefer the original goldenrod hue of sake and choose to retain it. Some sake is made so as to retain that mineral touch that can be present if charcoal filtering is eschewed. And some like to make sake (or market it) as close to its natural state as possible.
Reasons aside, if a brewer chooses to let everyone know the sake is unfiltered, the term muroka is used, indicating that the charcoal filtration step was skipped. This can mean a slightly more rambunctious flavor, but that is not a given! The difference may be in fact quite subtle, or even totally unnoticeable to most people.
Note, neither type is unequivocally better than the other. Charcoal filtering in the right measure is a good thing, but muroka has its appeal as well. And the differences are not that clear-cut in any event. That's for sure.
Also, remember there is a lot of vagueness here. Sake can be filtered by solid state ceramic filters too, using no charcoal. But the term muroka is not legally defined, so some use it to mean no charcoal filtration even though a mechanical filter may have been used. Or not. It's vague. It's sake. We have to deal with that.
But to sum up and simplify, if the word "unfiltered" is on the label and it is white, it's nigori. If the word "unfiltered" is on the label and it is clear, it is muroka. Chalk it up to linguistic idiosyncrasies, and enjoy your unfiltered sake.
Announcements and Events
 
Sake Professional Course in the US
August,
2014


The next Sake Professional Course will be held in Chicago Ill in
 August, specifically, August 12 - 14 at the restaurant Sunda in Chicago. That is in just a few das. The class has checked in full! The next one is tentatively scheduled for December in San Francisco. Those interested can contact me by email for details. 


The Sake Professional Course will of course include certification testing for the Sake Education Council-backed Certified Sake Professional exam. 


                                   ~~~~~~~~~~~~~~~~~~~~

Sake Education Council Website
Please take a moment to check out the website for the Sake Education Council, the organization behind the Certified Sake Professional and Advanced Sake Professional certifications. We plan to grow steadily, strongly and continually, and we will need the support of all those that love sake to do so. Follow us through the "usual suspects" of social media.
Don't forget the archives!


Older editions of this newsletter are archived

here

.
Really

old editions are archived

here

.
Sake Education Central

Sake's Hidden Stories and The Sake Notebook are now available for the Kindle, Nook and iBooks!

The Sake Notebook is now available for the Kindle as well as the Nook. And now, it is available for iBooks on iTunes as well!

Sake's Hidden Stories too is now availabe on the Kindle as well as the Nook. And now, it is available for iBooks on iTunes as well!

Both are less expensive than their original pdf version too. Now is your chance to learn more about sake from your phone or tablet! Check 'em out!
Sake Dictionary App for the iPhone, iPod and iPad

"For 99 cents, this app ROCKS!!"
     -a satisfied customer

There you are, perusing a menu, or standing in front of a shelf of great sake, or perhaps reading a sake newsletter… and up pops one of those hairy, pesky sake terms in Japanese. You know you have heard it many times, but dammit, you just cannot remember what it means now…
No problem! Just whip out your iPhone or iPod and fire up your trusty old version of The Sake Dictionary. In a matter of seconds, you'll be amongst the cognoscenti once again. But… if only you could pronounce it properly. Now that would really rock!
Done! Just tap on the term and you will hear a clear example of how to pronounce the term in Japanese. Repeat it a couple of times and the term is yours for eternity, to toss about and impress your mates.
What's more, it's less! Less than what it cost before, much less. Like less than one-seventh less. For a limited time only, the audio-enhanced version of The Sake Dictionary iPhone app is available for a mere $0.99.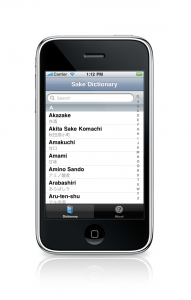 The Sake Dictionary is a concise little package of all the terms you might ever come across when dealing with sake. Almost 200 of them - including sake grades, rice variety names, seasonal sake terms, special varieties, rare types, post-brewing processing words and the myriad terms used in sake production - many of which are not even familiar to the average Japanese person on the street - are listed up here with concise, useful and clear definitions and the written Japanese version as well. And now, with the new audio component, you can listen and learn just how to pronounce those terms properly.

Start to toss around Japanese sake terms like you were raised knowing them! Gain a level of familiarity hitherto unimaginable! Avoid frustrating paralysis when faced with a sake-related purchase!

Get your copy of The Sake Dictionary now and never be confused by sake terms - or how to pronounce them - again.

Get it here: http://itunes.com/apps/sakedictionary

(Note if you have already purchased it, this upgrade to the audio version is free. Just go to iTunes and get it!) 

Are you not getting this newsletter? I realize that is like asking that
"those not present please raise your hand," but for future reference, should you spontaneously stop receiving this newsletter, please go here and sign up again. Should that not work, please go to www.sake-world.com.

Email newsletter services are very careful not to be considered spam enablers, but the problem is that often very valid email addresses come back bounced as invalid. It is an unavoidable problem. So if you or someone you know is not getting this, or stop(s) receiving it inexplicably, please do take a moment to double check that you are still subscribed.

Sincere apologies for the hassle, mixed with gratitude for reading this newsletter.
I hope you have found the above information helpful and entertaining. For more information about all things sake, please check out www.sake-world.com. Until next month, warm regards, and enjoy your sake.


Questions and comments should be directed to John Gauntner, at this 
email address.

All material Copyright, John Gauntner & Sake World Inc.

Regards,

John Gauntner
Sake World, Inc
 
 

.