November Greetings to all readers,
Things are starting to pick up...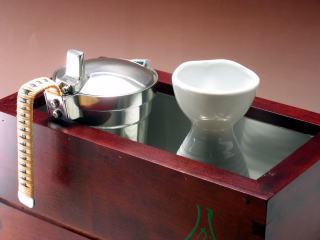 As the last of the brightly colored leaves fall and the end of this year's round of autumn events fades from our memories, the brewing staff at Japan's 1200 sake breweries gear up and buckle down for another six-month brewing season. 

The first week will find them cleaning up and making the kura livable - for yeast and other micro-organisms. Next rice will  be steamed, yeast starters started, and finally tall tanks will fill with fermenting mash. 

They will start with lower  grade sake - as the best rice is not yet available, it is still a bit warm outside, and they need to feel out the idiosyncrasies of the season as well. As they get a feel for the year, and the mercury drops, they will move into the realm of ginjo and their best brews. 

Of course, should you have the wherewithal, try to get to a kura in action this season. Should that not be feasible, follow the season vicariously through the internet - just poke around a bit. Many brewers post much about their brewing season via social media these days. 

And enjoy it with a cup of some fine sake. Of course. 

John Gauntner
~~~~~~~~~~~~~~~~~~~~~~~~~~~~~~~~~~~~~~~~~~~~~~~~~~
Sake Professional Course: San Francisco, December 8~10

There are but a scant handful of seats - about ten - remaining for the last Sake Professional Course of 2014, which will be held in San Francisco on December 8 to 10. More can be learned here. If interested, please send me an email to that purport.

Why should be interested in the Sake Professional Course? Here are ten good reasons. 

Naturally Occuring Yeast
Or the lack thereof...

The yeast used in sake brewing is, with but a mere handful of exceptions, not naturally occurring yeast, but rather cultured stuff added at the yeast starter stage. Sure, it might be cultured at home, in other words, proprietary yeast strains that are kept and reproduced in house, but with just a very few exceptions it comes from an ampule, or a slant in a test tube, or some other pure preserved form. What it does not do is fall into the tank naturally, from the ambient environment, at least not in the last century or so.
The misconception that sake is brewed using the yeast that is clinging to the ceiling in the kura (brewery) is perhaps most prevalent amongst yamahai and kimoto styles, partly because these yeast starter methods were what was in use when natural yeast were the driving force behind sake, well over a hundred years ago.
But such is not the case now. However, as with everything in the sake world, there are exceptions. I thought there were none; in fact, I was sure of it. But then I ran into Furosen of Shiga Prefecture at tasting and found out there were indeed using only naturally occurring yeasts. In fact, they hadn't directly added any cultured yeast in years. 
Soon thereafter, the energy or vibes of this must have traversed the ethereal web that connects all sake brewers, because I have run into it no less than four more times since then. The first of these was Kariho of Akita Prefecture. The owner-inherit, Yohei Ito, caught the bug from his friend at Furosen, and wanted to give it a try. "Yamete kure," (please, give up the idea) came the reply from the toji. "It's too risky."
Ito-san would have none of it, and made a couple of tanks of yamahai and added no yeasts. The moto naturally bubbled up at the prescribed time, bright-eyed and bushy-tailed. When they had the foam analyzed, they found there were two dominant yeasts: No. 10 and AK-1, both strains that are very, very commonly used in that kura.
Which is the point. It is a lot less random than you might think, since in a sake brewery the yeast hanging around in the air and (ostensibly) on the rafters is for the most part the stuff that has been being burped off of the yeast starters and fermenting mashes of the countless tanks made in that environment.
In fact, Kenbishi, one of the most storied breweries in the country and about the 15th to 20th largest maker uses a bit of cultured yeast at the beginning of a season, but then that's it: the rest of the year they depend on the environment they have created and maintain, as all the yeast from then on out comes from the ambient environment. I had long ago heard it but chalked it up to urban myth of the sake world, until it was verified recently.
Then, there is Philip Harper, the toji at Kinoshita Shuzo in Kyoto, and the brewer of Tamagawa, made a tank of natural yeast kimoto. He did this the first year he was at his new kura of employment. Talk about guts and confidence!
It was intended to be a one-time deal, but has become one of the best selling products of that company.
Lastly, or most recently anyway, was Sugii-san of Suginishiki in Shizuoka, who lately has been into yamahai and kimoto style brewing to augment his already sharp, tangy style. His, too, was successful. But interestingly, he had different theories on where the yeast came from.
"Rafters, schmafters," he began. "It sticks to the tools; to the poles you mix with, and to the dakidaru you use to adjust temperature." Dakidaru are aluminum or traditionally wooden cans holding maybe ten liters (two gallons) of either ice or hot water put into moto (yeast starters) and mixed around to make the day-to-day single-digit temperature adjustments called for in some moto.
"No matter how well you wash 'em," he continued, "you have some yeast clinging to those tools. And as you put them in and out of the various moto, the yeast gets transferred. You only need a bit, and the conditions of the moto take over from there."
Rafters, shmafters, or tools, tools, one place the yeast is not coming from on his batches is little ampules or test tubes.
Beyond the above pioneering examples, there are a handful of other sake made this way. Certainly not enough to call it a trend; not even close. There is far too much predictability and goodness that result from precise selection of yeast strains. But while a scant few years ago there were but one or two, there are perhaps a dozen or more making at least some of their sake this way.
So: how do they taste?
All are deep, fairly indicative of the yamahai or kimoto styles, with sufficient gaminess and breadth, but surprisingly not nearly as idiosyncratic as one might expect. All are fairly true to style but nothing about having used drop-in yeast made them lean too weird in any one way.
Why do many feel these methods are risky? Because in truth there is no guarantee that the winning yeast will be what you want it to be, nor any that there is enough of that in the environment (or on the shmools) to make it all work. Or it might take its jolly old time, and not function on a predictable schedule (nature is like that), screwing up everything else on down the line. Nor can one ensure as much precise control over the style of the sake, left up to the whims of the cosmos as it is. It is much easier to get aimed-for or desired aromas, acidities, or flavors if you specifically choose your yeast and create environs within which the chosen ones flourish.
And this is why so few do it, and with the exception of Kenbishi, for just a tank or two. Surely there are more out there, but it is hardly widespread. And four small and one large brewer does not a critical mass make, so I do not expect things to change too drastically on this yeastern front. Beyond the aforementioned risks et al, using naturally occurring yeast is more hassle-laden and less precise, adversely affecting control over consistency.
As such, the main point here is, actually, that ALMOST ALL sake, including almost all yamahai and kimoto sake, is made using cultured yeast, and not naturally occurring drop-in yeast. It may be proprietary, but most of it is cultured and added. 
Yamada Nishiki Harvest 
Better than expected!
Yamada Nishiki is, quite simply, the most significant rice type in sake brewing today. It is not, by any means, the only game in town! But it is the most widely used sake rice, and shortages in recent years have indeed reverberated through the industry.
Last month, I presented some slightly surprising observations about Yamada Nishiki, in particular relating to the shortage situation. You can refresh your memory on that here.

At the risk of over-covering the topic, let us look at a few more interesting facts about this hallowed rice strain again this month. Bear in mind that while it is important to the industry, it is not as if there is a daily stream of news about it. However, because it was harvested just last month, and because much changed in response to shortages, there has been more in the sake-industry media than usual.
It is interesting to note, because for most of the world, rice is still "just rice," and the care and precision with which it is grown for sake may go unrecognized by sake fans. With that in mind, let us consider the harvest of this year.
The word from the rice-growing community was that this year, Yamada Nishiki in Hyogo Prefecture (from where the best comes) flowered three days later than normal. A scant three days is enough to attract attention. The weather in the summer and early fall were less sunny than average, hence the late flowering, but things looked up from there and the rice crop caught up just fine.
Two strong typhoons came through Japan in October. These can wreak havoc by knocking down the stalks before they are ready to be harvested, and blowing the seeds off the plants as well. But the prime Yamada Nishiki region was spared the brunt of Mother Nature, and this year's harvest survived more or less intact.
Harvesting in Hyogo usually takes place October 10 or 11, but this year happened on the 18th to the 20th. Yes, it is that precise.
Note the flowering and harvesting dates are for Hyogo; these would take place either earlier later for other locales that are further north or south.
A year ago there were 23 thousand tons of Yamada Nishiki harvested, 17 thousand (74 percent of the total) of which came from Hyogo Prefecture. Of Japan's 47 prefectures there are 32 other than Hyogo that grow Yamada Nishiki as well. They combined for 6000 tons, i.e. the remaining 26 percent.
In response to shortages the past few years, a few rules changed that allowed and encouraged more sake rice to be grown, and thanks to that the take from Hyogo is expected to be up about 17 percent. If the other prefectures increase by about the same amount – which can be reasonably expected – then there will be about 27 thousand tons this year.
Since last year the shortages were about twelve percent, being up 17 percent is a good sign. And note, this is 30 percent more than the abysmal growing season of 2012 too.
However, volume alone is not the only issue. The quality of the rice is of paramount importance. While no big drop in quality is expected, until it has been inspected, not much can be said about the coming brewing season!
The path to a stable supply of enough Yamada Nishiki is still being traversed. While the agricultural rules are becoming more sake-friendly, sake rice is much more hassle-laden and challenging to grow than normal table rice, and many farmers will not make that change so quickly or easily.
Announcements and Events
 
Sake Professional Course in the US
San Francisco, California
December 8 to 10, 2014


The next Sake Professional Course will be held December 8 to 10, 2014, at the Bentley Reserve in downtown San Francisco. You can learn more here about the course, with more content about content and cost here. And check out some testimonials too. Those interested can contact me by email for details and/or with any questions. 

The Sake Professional Course will of course include certification testing for the Sake Education Council-backed Certified Sake Professional exam. 

                                   ~~~~~~~~~~~~~~~~~~~~

Sake Professional Course in Japan 
January 26 to 30, 2015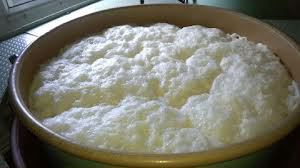 This is it:  the most comprehensive sake course in existence. Three days of lectures covering the same content as the US-based courses, with tastings of upward of 100 sake, with evening meals accompanied by Japan's best stuff, followed by two full days of sake brewery visits. "No Sake Stone Remains Left Unturned" in this full-sake immersion program. Email me at sakeguy@gol.cm for more information and details

                                    ~~~~~~~~~~~~~~~~~~~~
Sake Professional Course Level II
with Advanced Sake Professional Certification Testing

Level II, the ASP course, is open to those that have successfully
completed the Level I CSP course. If you are one of those, and are interested in the Level II course, it runs from February 16 to 20, 2015. The content of Level II is more about developing your sake tasting skills. For more information, feel free to email me. 

                                     ~~~~~~~~~~~~~~~~~~~~


Sake Education Council Website
Please take a moment to check out the website for the Sake Education Council, the organization behind the Certified Sake Professional and Advanced Sake Professional certifications. We plan to grow steadily, strongly and continually, and we will need the support of all those that love sake to do so. Follow us through the "usual suspects" of social media.

Don't forget the archives!


Older editions of this newsletter are archived

here

.
Sake Education Central

Sake's Hidden Stories and The Sake Notebook are now available for the Kindle, Nook and iBooks!

The Sake Notebook is now available for the Kindle as well as the Nook. And now, it is available for iBooks on iTunes as well!

Sake's Hidden Stories too is now availabe on the Kindle as well as the Nook. And now, it is available for iBooks on iTunes as well!

Both are less expensive than their original pdf version too. Now is your chance to learn more about sake from your phone or tablet! Check 'em out!
Sake Dictionary App for the iPhone, iPod and iPad

"For 99 cents, this app ROCKS!!"
     -a satisfied customer

There you are, perusing a menu, or standing in front of a shelf of great sake, or perhaps reading a sake newsletter… and up pops one of those hairy, pesky sake terms in Japanese. You know you have heard it many times, but dammit, you just cannot remember what it means now…
No problem! Just whip out your iPhone or iPod and fire up your trusty old version of The Sake Dictionary. In a matter of seconds, you'll be amongst the cognoscenti once again. But… if only you could pronounce it properly. Now that would really rock!
Done! Just tap on the term and you will hear a clear example of how to pronounce the term in Japanese. Repeat it a couple of times and the term is yours for eternity, to toss about and impress your mates.
What's more, it's less! Less than what it cost before, much less. Like less than one-seventh less. For a limited time only, the audio-enhanced version of The Sake Dictionary iPhone app is available for a mere $0.99.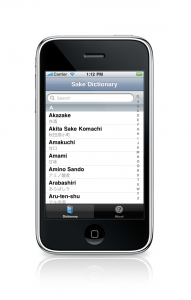 The Sake Dictionary is a concise little package of all the terms you might ever come across when dealing with sake. Almost 200 of them - including sake grades, rice variety names, seasonal sake terms, special varieties, rare types, post-brewing processing words and the myriad terms used in sake production - many of which are not even familiar to the average Japanese person on the street - are listed up here with concise, useful and clear definitions and the written Japanese version as well. And now, with the new audio component, you can listen and learn just how to pronounce those terms properly.

Start to toss around Japanese sake terms like you were raised knowing them! Gain a level of familiarity hitherto unimaginable! Avoid frustrating paralysis when faced with a sake-related purchase!

Get your copy of The Sake Dictionary now and never be confused by sake terms - or how to pronounce them - again.

Get it here: http://itunes.com/apps/sakedictionary

(Note if you have already purchased it, this upgrade to the audio version is free. Just go to iTunes and get it!) 

Are you not getting this newsletter? I realize that is like asking that
"those not present please raise your hand," but for future reference, should you spontaneously stop receiving this newsletter, please go here and sign up again. Should that not work, please go to www.sake-world.com.

Email newsletter services are very careful not to be considered spam enablers, but the problem is that often very valid email addresses come back bounced as invalid. It is an unavoidable problem. So if you or someone you know is not getting this, or stop(s) receiving it inexplicably, please do take a moment to double check that you are still subscribed.

Sincere apologies for the hassle, mixed with gratitude for reading this newsletter.
I hope you have found the above information helpful and entertaining. For more information about all things sake, please check out www.sake-world.com. Until next month, warm regards, and enjoy your sake.


Questions and comments should be directed to John Gauntner, at this 
email address.

All material Copyright, John Gauntner & Sake World Inc.

Regards,

John Gauntner
Sake World, Inc.