Greetings to all readers,


Enter August, the month of O-bon holidays - the dates of which vary from region to region in Japan. But it is one of only two times a year when Japan actually slows down.
O-bon is a Buddhist tradition that honors the spirits of the family's ancestors. Many, many, many people in Japan return to where they were born and raised, i.e. their ancestral family homes, to spend time with relatives, and (supposedly) visit and show respect by cleaning ancestors' graves. The spirits (ghosts?) of those ancestors all come to the family home and hang out in the family altars.
The eerily gorgeous Higanbana, or red spider lily – in the picture at left - blooms just about O-bon time. They are everywhere around Japan and eternally interlocked with the image of late summer.
The summer in Japan has been record-breaking hot, as it has in Europe and many other places. It has, in fact, been punishing to both people and rice.
And much more has happened since the July edition of this newsletter. Torrential rains in western Japan damaged several sake breweries; read about that below. Punishing heat will certainly affect rice this year, although sake rice has yet over a month before harvest, so who knows. And the typhoon season is here too, yet another peril to sake rice.
On the good side of things, read how big players in the Japanese sake brewing industry are encouraging and supporting sake breweries overseas as well. And, check out Sake Brewery Tours schedule for next year too.
Enjoy the newsletter, enhanced by a glass of sake, if possible from western Japan!
John
Get The Sake Dictionary App for your iPhone!




Ever find youself out at a sake pub or sushi bar, and forgetting what a particular sake term meant? Get the Sake Dictionary for a mere .99 from the iTunes store and never worry about that again!

Issue #1 of Sake Today will ship in a week or so! If you are not yet subscribed, what are you waiting for? Read the world's only English sake magazine and learn even more about sake.




.
Torrential Rains Damage Dassai, Other Brewers
At the very beginning of July, torrential rains ravaged western Japan, in particular (but not limited to) Hiroshima Prefecture and Okayama Prefecture. Over 120 people lost their lives. The damage was close to unimaginable, and pictures and video footage of entire towns under water were commonly seen via all media. Our thoughts and prayers are with the deceased, injured, and the displaced. Recovery and cleanup will take a long, long time.
The sake industry was of course affected. While a handful of breweries in the western half of Japan were affected to varying degrees, several notable examples were widely covered.
Asahi Shuzo, the brewers of well-known Dassai, suffered a lot of damage in several ways. One of the two brewery buildings flooded, the other lost all power. Not only could no work be done, but the loss of electricity meant that all temperature control was lost, and at each stage of the process. Fortunately, though, there were no injuries to any personnel.
Initial reports mentioned a loss of a massive amount of sake that was in production, as well as huge costs and a long, long time to get back to normal. However, the company began production again 21 days later!
Also, some of the sake that was considered to be lost was actually perfectly good and tasty sake, but "just not Dassai." So the clever company teamed up with a manga-ka (somehow "cartoonist" does not do that word true justice) to create a new, one time brand called Shima Kousaku, which Dassai will sell, and a portion of the proceeds will be used to benefit those affected by the rains. The name refers to a famous 70's comic book (again, that translation does no real justice done to the concept of "manga") character that excelled at making the most of difficult situations and turning them around.
Another well publicized brewery that suffered great damage was Ishii Shuzo in Takehara, Hiroshima, which brews the sake Ryusei and the sake Houju. They are fairly small, but in a well-known sake area with a well-established, wonderful and traditional style.
The kura flooded with about a meter of water, which stood in the kura for days before receding. During that time, huge empty brewing tanks floated haphazardly around the kura, and all the machinery took on water damage. When the floodwater did recede, it left slime and a layer of mud on everything – and this obviously will be extremely challenging to clean well. In a craft where sanitation is like 99 percent of everything, that will be a significant endeavor.
Several other breweries in Hiroshima were damaged, including those making Hakuko, Kansai Ichi, and Hanahato. Other breweries in other area prefectures were also affected.
In Okayama, an area in which entire towns were under deep water, Marumoto Shuzo, brewers of Chikurin sake, did not suffer much damage to the kura building itself. However, they have about 30 rice fields near the brewery in which they grow their own rice. Many of these are for organic rice, the rules and regulations of which are very, very strict. Nothing that is not approved and recorded can be brought into the rice paddy. Any person physically entering the paddy must sign in, and equipment and even boots worn must not be used for any non-organic field work.
But with the flooding, because outside water came into the paddies, the rice grown in them can no longer qualify for certified organic. Not only that, but a field has to be free of all outside influences for a full three years before the rice grown there can be certified as organic. So he has to wait three years before making organic sake with organic rice – at least from those fields. (He has some access to others.)
Interestingly enough, the rice plants themselves survived the flood to some degree.
Naturally, sake breweries were far, far from being the only enterprises affected. The damage was widespread and really hard to comprehend, even when seeing it. Let us hope for as quickly a recovery as possible for everyone affected, and support the region in any and all ways.
Should you want to provide monetary support, a bit of poking around on the internet will reveal ways to do that.
Three Significant Days in Sacramento, CA
The Iida Group Sake Brewing Seminar
There was, in late June, in Sacramento California, an unprecedented event: a seminar ran by a very prominent player in the Japanese sake-making world. It was a seminar taught by Japanese master sake brewers for the 15 or so craft sake producing companies in North America. It was, as might be expected, very, very cool. The seminar was run by a company called Iida Shoji that has a significant presence in the industry, and one that is steadily growing. The company owns a few sake breweries, so they are involved at that level. But they also run a company called Shin-Nakano, which makes rice milling machines.
In fact, Shin-Nakano makes rice milling machines only for sake production, i.e. not for rice in general. So they have a niche, and they have it sewed up tightly. Interestingly, to bolster their significance as the "rice milling machine of choice" for sake brewers, they present lots of research on techniques, methods and trends for modern sake as related to rice milling. And on top of all that, the employees seem open, light-hearted, and innovative.
The event was held in Sacramento since that is where Shin-Nakano has a rice milling plant. The region produces a lot of rice, and much of that is used in sake brewing in the US, which makes four times as much sake as is imported.
Iida Shoji reached out to and garnered participation from 14 small craft brewers in the US and Canada. While the five large breweries were mostly not in attendance, I am sure they were there in spirit. Also, by my count, there were six small breweries that for one reason or another were not present. I say that to point out that there are about 20 small craft sake breweries in the US now, in various phases of existence, running from "inactive" to "kicking ass." And most were present.
While there were tastings and a party or two, as well as a visit to a craft sake brewery in San Francisco (Sequoia Sake), as well as a massive rice milling site, the heart of the seminar was a series of lectures by three sake brewers that came over from Japan: Kosuke Kuji of Nanbu Bijin brewing their eponymous sake in Iwate, Philip Harper of Kinoshita Shuzo brewing Tamagawa sake in Kyoto, and Junpei Komatsu of Komatsu Shuzo, brewing Houjun sake in Oita. Each had a different angle, a different background, and different styles of sake.
There were also panel discussions with all three, and lectures on rice growing and distribution in the US as well.
Philip Harper is the toji (chief brewer) making Tamagawa, a rich sake with a clean finish; it is a very expressive yet traditional style. He has been brewing sake since like 1993, I think. Kosuke Kuji is the larger-than-life, with an always cheerful, vocal and energetic presence and spirit. He is the president of Nanbu Bijin, but very, very technically adept and excellent at conveying information. Junpei Komatsu restarted his brewery up after 20 years of dormancy. He began with very small batches at first, which made his perspective especially relevant to the attendees.
The seminar began with each brewer speaking in generalities about sake brewing and their observations of how everyone in North America was doing with their sake brewing. Later, it broke down into specific points and questions asked by the participants.
I am not a brewer, but hey, how could I not be there? From my slightly detached viewpoint, here were the main points. Most of these were echoed by all three lecturers, although each one emphasized different facets.
First, emphasized one brewer, figure out what kind of sake you want to brew. Don't just try to make something drinkable, or not too bad. Decide if you want to make a rich sake, a light sake, an aromatic sake or a acid-driven wine-like sake. Or something altogether different. That will determine absolutely everything about your operation, so thnk about it well, and decide with commitment.
Next, sanitation. Be uptight, meticulous and fastidious about cleaning everything, all the time. This alone, it was emphasized, will very much improve the quality of your sake. Keep the bad bacteria out at all costs. Let the good micro organisms work in peace. (To me, this is the hugest difference between US and Japanese sake brewers.)
Also, all three emphasized that brewing will be different for each and every person at each and every venue. So you have to figure out what works for you, at your place. You have to "write your own textbook," from experience and intention.
There were countless other small, detailed, technical questions and discussions, and what was great to me was that overall big issues like sanitation that would supersede smaller things like choice of rice or koji mold or yeast were covered, but the small and minutely detailed questions were answered as well. The balance was as fine as any great daiginjo.
The seminar was significant because it was the first time a representative of the sake industry in Japan proactively acted to help sake brewing efforts overseas. I have long observed the industry in Japan encouraging sake brewing overseas, showing interest and support. As more brewers overseas try their hand, more people will become familiar with sake and willing to try it and learn more about it. And this in turn will help the industry in Japan. It's pretty much win-win. But this was the first time I have seen such a concrete and effective event take place. It was great.
A month later I ran into someone from Iida Shoji, one of the people most actively involved in putting the three-day seminar together. I congratulated him on its success.
"I look forward to attending next time, too!" I said.
"Hm…maybe two years from now. Not next year," he replied.
"Oh, really? Not every year," I teased.
A quick flash of exasperation on his face indicated just how much effort he and his company had put into it. It was clear they would need a break of about two years.His audible sigh augmented his expression.
"See you in two years."
Sake Tours 2019 Schedule Announced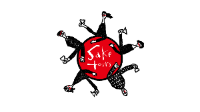 If you want to take your interest in sake to the next level, nothing can replace visiting sake breweries. Sake Tours has been at it for some time now, and I can personally endorse Sake Tours as outstanding in every way. And the company has announced their 2019 sake brewery tour schedule.
When you visit sake breweries with Sake Tours, you go behind the scenes to meet the people who grow, cook, brew, and create the incomparable food, sake, and traditional arts and crafts of Japan.
On each of these five-day tour, you'll tour sake breweries, talk with master brewers, and most importantly, taste—a lot. But that's only part of the experience. The tours are sake centric, but not obsessively sake only. Depending on the tour you choose, you might find yourself trying your hand at making soba, embarking on a ramen crawl through Hakata, Kyushu or visiting a pottery master's studio.
You can expect impeccably sourced restaurant dinners, hard-to-find sake, and authentic, under-the-radar cultural experiences that make Sake Tours the most non-touristic "tours" you'll ever experience.
Some – but not all – tours begin with a general seminar with me on all things sake and sake production.
The dates and destinations for 2019 are as below. Learn more about the particulars and specifics of each tour via the links below.


Kyushu ~ Feb. 4th – Feb. 8th, 2019
Akita ~ Feb. 17th – Feb. 22nd, 2019
Niigata ~ Feb. 24th – Mar. 1st, 2019

Sake Professional Course in Miami, August 13 to 15, 2018
On August 13, 14 and 15 (yes, next week!) , I will hold the 30th North American running of the Sake Professional Course at Miami Culinary Institute in Miami, Florida. There are two seats remaining, should you be feeling spontaneous!
The content of this intensive sake course will be identical to that of the Sake Professional Course held each January in Japan. The course is recognized by the Sake Education Council, and those that complete it will be qualified to take the exam for Certified Sake Specialist, which will be offered on the evening of the last day of the course.Learn more here, and you can read Testimonials from past participants here.
If you would like to make a reservation or to be placed on the notification list, please send an email to that purport to sakeguy@gol.com.
"No Sake Stone Remains Left Unturned!"
About This Newsletter
I hope you have found the above information helpful and entertaining. For more information about all things sake, please check out www.sake-world.com. Until next month, warm regards, and enjoy your sake.
Questions and comments should be directed to John Gauntner, at this
email address.
All material Copyright, John Gauntner & Sake World Inc.
Regards,
John Gauntner
Sake World, Inc.

| | |