Fall is finally here - or is it?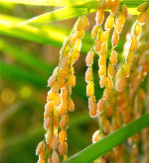 Greetings to all readers. If even a little bit, the weather is starting to cool down here in Japan. Or so I think - and then it gets hot again!

The gauntlet of sake tastings is beginning to slow down, and brewers will begin to scrub down and prepare their kura for the long brewing season ahead, which will begin in just a few weeks for most places. Hiyaoroshi seasonal sake has just been released, and well, darn it, everything just tastes better in the fall.

This month's newsletter is a bit more of a hodge-podge of topics than usual. I hope you find it educational and entertaining too.

Sake Professional Course in Las Vegas is almost full, so if you are interested please contact me. Sake Tours is filling up as well, please learn more about both of these below.

And watch in the coming days for the official announcements of The Sake Professional Course in Japan as well. In the meantime, please enjoy the newsletter, enhanced by a glass of sake, optimally hiya-oroshi!

Thanks for reading,
John
Get The Sake Dictionary App for your iPhone!




Ever find youself out at a sake pub or sushi bar, and forgetting what a particular sake term meant? Get the Sake Dictionary for a mere .99 from the iTunes store and never worry about that again!

Issue #18 of Sake Today has shipped. Look for yours if you are subscribed. If you are not yet subscribed, what are you waiting for? Read the world's only English sake magazine and learn even more about sake.




.
Toji - Then and Now
I have been hanging out with a lot of toji (master brewer) lately. No particular reason, just one tasting and event after another, interacting and listening to what they have to say. Here are a couple interesting anecdotes from a couple of interesting toji. ~
In June, at the Iida Sake Brewing Seminar about which I wrote last month, Philip Harper, the toji at Kinoshita Shuzo on Kyoto - brewers of Tamagawa sake - talked about his take on how to make good sake. Naturally enough, there was much talk of toji. While the term translates loosely as "master brewer," there is a lot more to it. And what is "to it" has changed over the decades.
Long ago, the toji was responsible for not only brewing the sake, but hiring, firing, and buying the rice as well. The kuramoto, or brewery owner, gave him a chunk of change and left everything in his fine hands. These days, he or she might not do all of that, but in exchange has to keep in mind the larger picture of marketing, pricing, and product differentiation.
Limiting it just to technical stuff, though, the toji of today have all kinds of modern measurement equipment at their disposal. Scales, thermometers, sensors of all kinds, and computers to combine it into a useful form from which brewers can make decisions to precisely target what they want. It's all pretty neat, really.
But long ago, there was none of that. Fingertips were thermometers, noses and tongues were hydrometers and alcohol sensors, and brushes and ink were the computers. Sounds pretty primitive, doesn't it?
As a point in passing, Mr. Harper mentioned something that astounded me to hear. Curious researchers noted the measurements made within the brewing process, such as temperature and moisture and many other factors, by older toji who brewed without depending on modern tools, but instead their own five senses. And these were compared to those made with modern technology.
And guess what? Lo and behold, the measurements made by the tool-less toji relying o their senses were found to be within one percent of those made by modern technological tools. Within. One. Percent. And that shows the power of experience and intuition.
~
Last month at a Hiroshima sake lecture and tasting, Tatsuya Ishikawa, the toji at the brewery making Taketsuru sake, presented his take on being a toji, and brewing local sake in Hiroshima.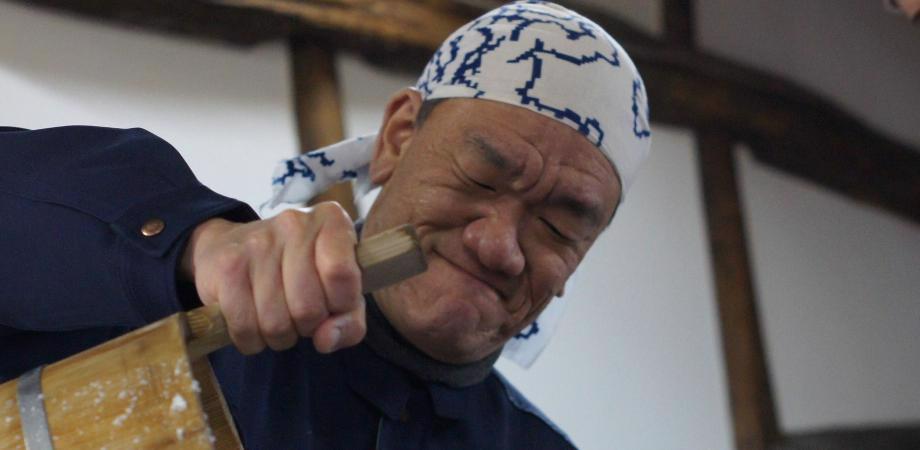 He is a strong-willed yet light-hearted individual with well formed opinions on how sake should be brewed and the importance of regionality and terroir in sake brewing. And as one point in evidence, I was surprised to hear that he applies almost no temperature control at all to his fermenting tanks of sake.

While many – if not most – brewers will chill down tanks of fermenting ginjo to minimize bacterial havoc and promote cleaner flavors, Ishikawa Toji is having none of that. He lets it run at whatever the ambient temperature in the kura is, leading to his unique sake.
"If we are going to manipulate the environment and negate the effects of the climate," he explains, "what is the point of making local Hiroshima sake?" Indeed, his strong feelings for tradition and it significance are clear. He continued by explaining that he cannot really get behind the concept of a toji that takes too much direction from the brewery owner. Long ago, the owner did not even enter into the brewery, much less suggest to the toji what sake to brew.

But these days, it is of course normal for the owner and the toji (when they are not the same person, which they often are these days) to discuss with each other what kind of sake to brew. Not this guy. It was part of his arrangement with his employer when he took over as toji. "I brew what I want, with no well-meaning direction or influence from you or anyone else."

As I wrote about in this newsletter a few months ago, the old guilds' significance is waning, and their influence is not at all what it used to be. Not that this is a completely negative thing; it is just the way things have become in response to the changes of modern times. But Ishikawa-san has his opinions.

"If the boss is going to direct everything about how the sake is brewed, what is the point of having a toji? Allowing such a situation to exist defeats the purpose of having a toji in the first place, and detracts from what terroir the sake might have."

Certainly, both philosophies have their points. Much has changed, especially market realities and environments. And adapting to these is of utmost importance. But then again, so is maintaining the important and useful aspects of tradition.

In the end, the toji of olde and the toji of today each have had their unique set of circumstances and attendant challenges. It is not really fair or even possible to directly compare them. But it sure can be interesting to try!
Awase-Koji?
Just what might this be?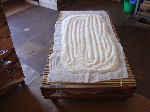 Recently, I saw the term "awase-koji" on a bottle of sake. It was the first time I have seen that term, and it was on a bottle produced by a company whose president is very into unique marketing. So it may be in use by other brewers too; it may not. Regardless, it is neither official nor legally defined. Not that it needs to be either...  

Awase means to put two things together that loosely complement each other, or in some circumstances to force them to work together. What it refers to in this sake-related instance is yellow koji ( ki-koji), which is the standard type of koji used in making sake being blended with either white koji ( shiro koji) or black koji ( kuro-koji).

The various names are related to the final appearance of the koji and need no more explanation. More importantly, white and black koji are usually used in distilled beverages, shochu and awamori respectively, and contribute moderate to high levels of citric acid to the mix, something not found in any significant amount in yellow koji for sake.

This citric acid contributes sharpness and earthiness to the final product that is somewhere between rich and harsh, depending on your threshold for that kind of thing. So when it is used for sake – which is exceedingly rare, by the way – you can expect that sake to be earthier and decidedly sharp. It is not something that suits all styles of sake but can be delicious in the right measure.

It used to be anathema to use anything but yellow koji in sake brewing. Just the concept of black or white koji mold in the koji making room used to be unheard of, and sent shivers up and down the collective spine of the brewing staff. And, in truth, even today very few brewers do it. But those products that exist are very interesting and bold styles.

There are no rules or even tendencies amongst these sake in terms of black or white, or proportions of each mold used. And it is far from a trend. But such sake are out there and are worth trying should you come across one. And should the bottle say "awase koji," you will know with what you are dealing.

A New Take on Aru-ten (Non-Junmai)

A recent edition of several industry publications included a short article about a group of six brewers called the Nihon Kissui Jizake Seisansha Kyougikai, or the Japan Pure Jizake Producers' Council. Their main recent effort as been to create a daiginjo (not a junmai daiginjo!) in which the added alcohol was made from Yamada Nishiki rice, of course grown in Japan.
At an industry tasting in Tokyo last week, one of the six producers, Toshimaya from Nagano, was showing their version of the product. The six breweries use a shared product name, "Kissui Jizake Premium Meister Daiginjo." It was an elegant and expressive daiginjo, and of even more interest is what they are doing and why.
In short, there is a bit of resistance these days to non-junmai sake, i.e. added alcohol sake. The added distilled ethyl alcohol used is made from imported sugar cane, and by virtue have having been multiply distilled, it is pure - the same stuff that sake yeast makes. But only God knows from where it originally came. Certainly not the brewery that uses it. Not that anything is wrong with that; I'm just sayin'.
But the products in this lineup have 100 percent traceability for everything that has gone into the product. Everything. While they have not overtly stated this, I think they are trying to eliminate stigma associated with added alcohol sake, which would be a very good thing.
If all the rice is from Japan, it is a fully domestic product and a completely rice-based product as well. Hopefully that will eliminate any resistance and consumers can learn the appeal of the added alcohol styles and the technology behind them.
Still, it seems a bit extreme, doesn't it? I mean, c'mon, using domestic rice to make the ethyl alcohol to be added is one thing, but why go as far as using Yamada Nishiki - milled to 50 percent no less - and why a full-blown daiginjo rather than a cheaper product.

"Quite simply, if we did not go to extremes, no one would pay any attention," explained Shintaro Hayashi of Toshimaya. "We do not know if this will catch on and be the beginning of a movement, but we figured we should 'go big or go home' in our efforts.
And so they have gone big. While I am not sure it will go anywhere, and they might end up going home anyway, I like what they are thinking and doing and want to support them. Learn more about them (in Japanese only) here .
Confusing Statisitics

Sake exports for the first half of this year were up, up, up! Such has been the trend over the last 20 years or so, but it continues healthy and strong. Exports grew 14 percent in volume, but 22 percent in terms of value. While the US is still the largest importer, China, Korea, Hong Kong and Taiwan led growth in volume and financials.

However, contrary to that good news, domestic shipping of sake was down 4 percent in the Heisei 29 Brewing Year, which was the 12-month period ending June 30, 2018. In truth, almost all alcoholic beverages saw sales drop, and in fact sake fared better than almost all other genres. But still, sake? Down? Again?

Nevertheless, as much of a sake boom or wave of sake popularity Japan is said to experiencing, the one bottom line number did not seem to get the memo.
Since exports are only about four percent of all sake produced, they can not be relied upon to have much of an effect on the industry for a while. Whatever combination of factors it is that slowed sake down, let us hope it revolves itself soon!
Sake Tours 2019 Schedule Announced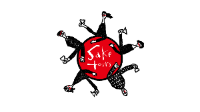 If you want to take your interest in sake to the next level, nothing can replace visiting sake breweries. Sake Tours has been at it for some time now, and I can personally endorse Sake Tours as outstanding in every way. And the company has announced their 2019 sake brewery tour schedule.
When you visit sake breweries with Sake Tours , you go behind the scenes to meet the people who grow, cook, brew, and create the incomparable food, sake, and traditional arts and crafts of Japan.
On each of these five-day tour, you'll tour sake breweries, talk with master brewers, and most importantly, taste—a lot. But that's only part of the experience. The tours are sake centric, but not obsessively sake only. Depending on the tour you choose, you might find yourself trying your hand at making soba, embarking on a ramen crawl through Hakata, Kyushu or visiting a pottery master's studio.
You can expect impeccably sourced restaurant dinners, hard-to-find sake, and authentic, under-the-radar cultural experiences that make Sake Tours the most non-touristic "tours" you'll ever experience.
Some – but not all – tours begin with a general seminar with me on all things sake and sake production.
The dates and destinations for 2019 are as below. Learn more about the particulars and specifics of each tour via the links below.


Kyushu ~ Feb. 4th – Feb. 8th, 2019
Akita ~ Feb. 17th – Feb. 22nd, 2019
Niigata ~ Feb. 24th – Mar. 1st, 2019

Sake Professional Course in Las Vegas, 11/27 - 29
On November 27, 28 and 29, I will hold the 31st US running of the Sake Professional Course at Mandalay Bay Hotel in Las Vegas. The content of this intensive sake course will be identical to that of the Sake Professional Course held each January in Japan. The course is recognized by the Sake Education Council, and those that complete it will be qualified to take the exam for Certified Sake Specialist, which will be offered on the evening of the last day of the course. Learn more here, and you can read Testimonials from past participants here.
If you would like to make a reservation or to be placed on the notification list, please send an email to that purport to sakeguy@gol.com.
"No Sake Stone Remains Left Unturned!"
About This Newsletter
I hope you have found the above information helpful and entertaining. For more information about all things sake, please check out www.sake-world.com. Until next month, warm regards, and enjoy your sake.
Questions and comments should be directed to John Gauntner, at this
email address.
All material Copyright, John Gauntner & Sake World Inc.
Regards,
John Gauntner
Sake World, Inc.

| | |