Eliot Bicentennial
Open House with Foundry Tour & Garden Sculpture Exhibition
In celebration of Eliot's 200th anniversary this year, Sanctuary Arts and Green Foundry are hosting an Open House Saturday August 14th from 12pm until 4pm. Come tour the classrooms, the bronze, iron and aluminum casting foundry and view our gorgeous sculpture gardens. Light refreshments will be served and Fall art class brochures will be available.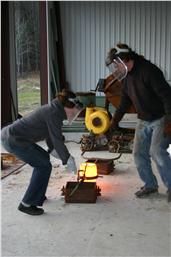 Green Foundry Heat



sculpture by Deborah Homer O'Leary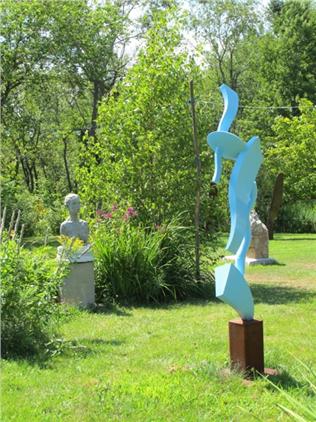 sculpture by Gary Rathmill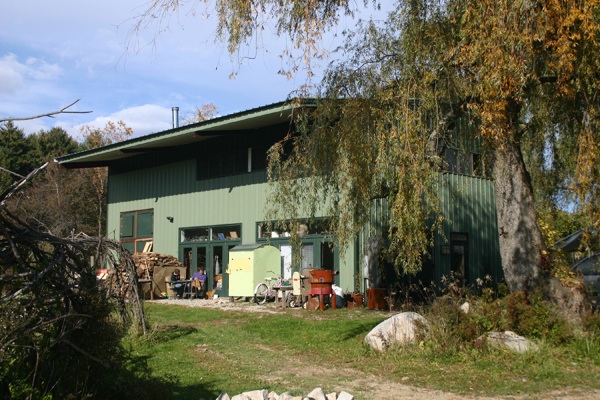 Exterior of the Green Foundry

Our new catalog of Fall classes is now available, both as a brochure and on our website
:
www.sanctuaryarts.org
.
I hope there is something that tickles your fancy. I know I always have a difficult time choosing which class or usually classes I want to take. Why do you think I own a school? I don't feel complete without the challenge of learning new artistic techniques to augment my own knowledge. I love guided explorations of new media and philosophies.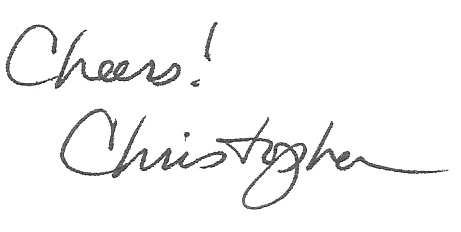 This Fall we have three new instructors who bring strong artistic skills to classes here. Ceramic artist Rachel Huckins was recently hired full time by the Currier school, and she recommended Trisha Coates to teach our Ceramics Workshop. Her work is simply amazing (take a look at her website: www.trishacoates.com). She has just joined Bowersock Gallery in Provincetown, where I show my sculpture. Trisha, whose hand-built work exhibits a fresh and quirky aesthetic, also will be teaching wheel throwing techniques.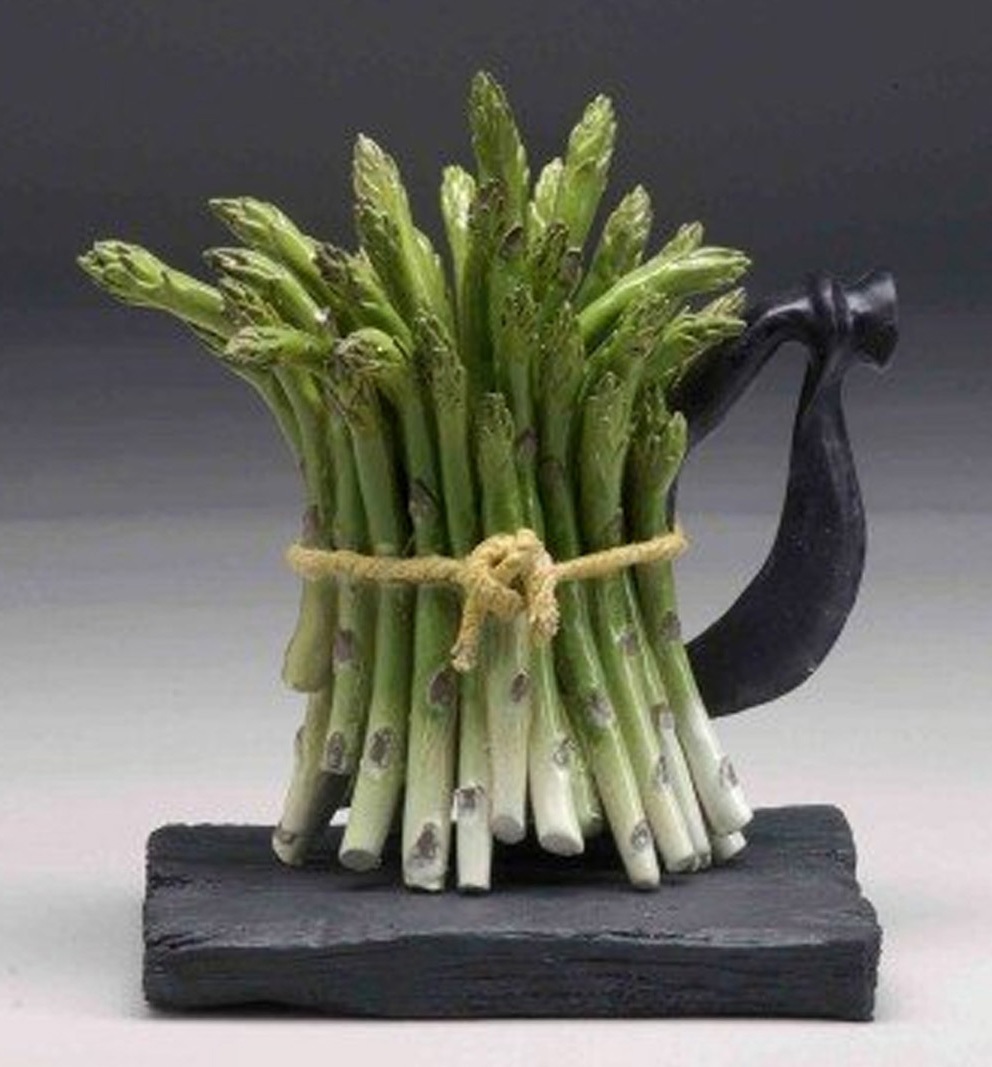 Asparagus Teapot by Trisha Coates


Robin Neely
, a conservation stained glass painter who has worked on major LaFarge and Tiffany restorations, will be teaching glass painting techniques in a weekend workshop titled
Traditional Stained Glass Painting
.
She studied under Albinas Elskus, who resurrected and revitalized the practice of
vitreous painting
on glass. Her class is designed for beginners to learn the traditional means of embellishing glass by painting and silver staining and firing in a kiln. Help revive this "lost" art by studying with one of America's foremost glass painting restorationists.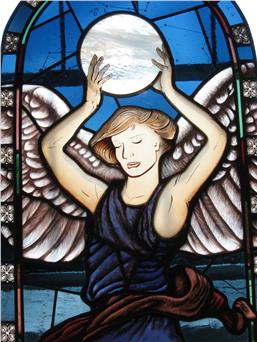 Angel by Robin Neely


Christopher Volpe
(
www.christophervolpe.com
)
worked for about 15 years as a professional writer and taught college English and poetry before falling in love with American landscape painting while teaching a class in art history.
Drawing upon the New England landscape, his work has roots in 19th century traditions such as Barbizon and Tonalism yet extends to abstraction through a contemporary 20th/21st century sensibility. I am pleased that Chris will be teaching
Painting the Landscape: Plein Air & in the Studio
and an
Introduction to Oil Painting
class here this Fall. He brings both passion and intelligence to the pursuit of oil painting.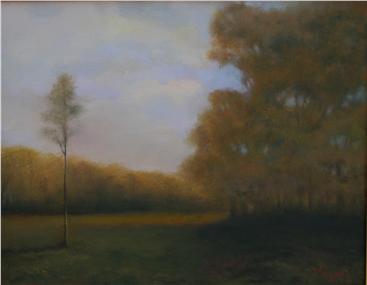 The Golden Hour By Christoper Volpe


Cate Aichele
returns to us after a child bearing and rearing hiatus. She taught a popular figure drawing class this Summer and comes back in the Fall to teach
Anatomical Drawing
along with Old Master techniques. This is a perfect class for those who want to enhance their figure drawing skills and knowledge of anatomy, proportion and beautiful and traditional ways of rendering.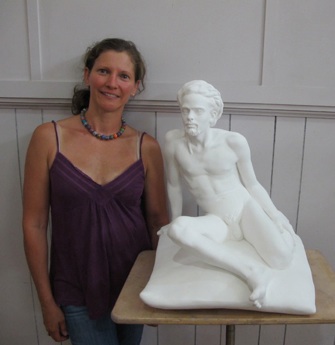 Cate Aichele with Ghilberto
Russ Whitten
offers a
new
class called
Constructive Painting
, using found media, sketchbook studies, along with techniques in direct observation, perspective, anatomy, value and color. This is in addition to his more traditional
Drawing & Watercolor
class which covers still life, landscape and figure. Russ brings an energy and enthusiasm that is appreciated by all his students.
Mary Byrom's
new
Color class
, designed for oils, watercolor, acrylics or pastels, explores natural color and expressive color. It will include lots of exercises, analyzing works from master and contemporary artists, while working from still life set ups. In addition, her Sketchbook Journal
"En Plein Air" workshop
explores techniques and materials that allow you to record images from daily life and travels.(
www.marybyrom.com
)
Jeffrey Briggs
hosts
Creative Marketing
, a discussion seminar about selling your artistic abilities in a multitude of markets. Jeff brings a vast experience to this topic, having made a living in art throughout his long career as an artist. His experience can help you develop your own strategies to harness your creativity and actually make a living using your artistic skills. (
www.briggssculpture.com
)
And of course, there are all my "old" favorites which you will see as you peruse the class offerings. So stop by our catalog
online
or in person and see for yourself all the "newness" going on.