Sanctuary Arts: a brief history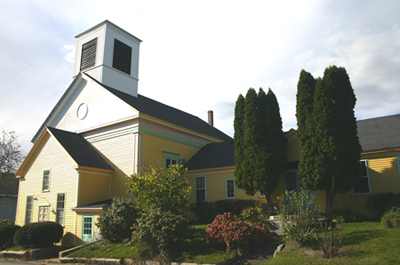 In May 1997, Christopher Gowell and Robert Wallis purchased an 1850 Methodist Church in Eliot Maine and began construction to develop the property to house an art school, a communal residence for artists, and art studios. A few years later, Christopher built her own separate sculpture studio, Rob purchased adjacent land, and they, with the help of friends and family, constructed a bronze casting and teaching foundry. Josh Dow and Lauren Holmgren appeared on the scene to run the foundry and offer classes and everyone is busy living happily ever after.

Christopher directs the art school, hiring the artists she considers to be the most skilled in their mediums as well as the best teachers with nurturing personalities and the ability to convey technical information for this skill based art school . Christopher attended college in the late 60's and 70's, eventually earning her Masters of Fine Art in Sculpture from Boston University and had a blast, but had to teach herself the technical part of becoming an artist. Thus her school focuses on teaching students the tricks of the trade while creating a nurturing environment for learning.

Christopher is a life long learner and takes one or two classes at Sanctuary Arts a semester, constantly improving her artistic skills and enjoying the tutelage of gifted instructors.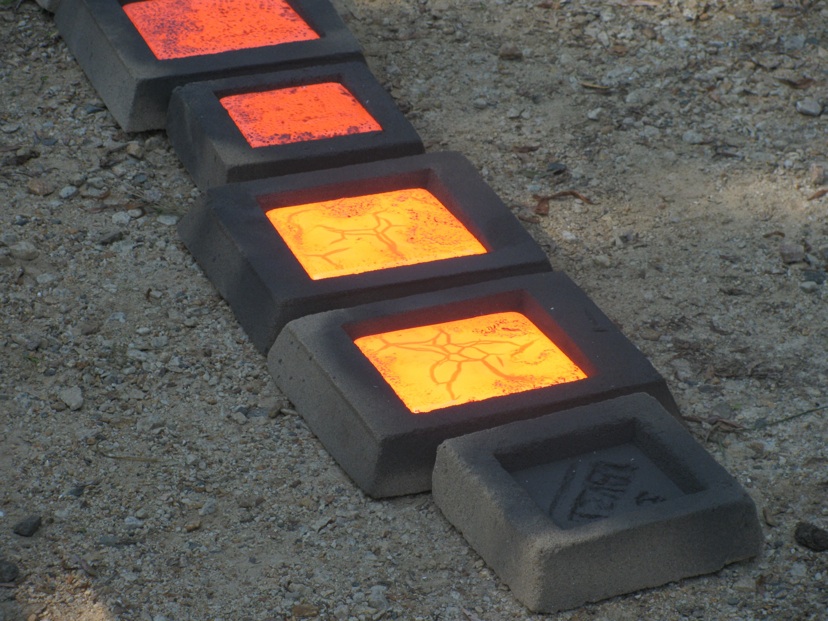 Winter is the perfect time to break out of cabin fever by trying something new, or practicing your favorite form of art. Something you wish we offered? A question you'd like to ask? Please email us! We love mail.
Come join us here in Eliot this winter and see how art can warm you up.
Cheers,
Christopher
Winter Schedule Now Available Online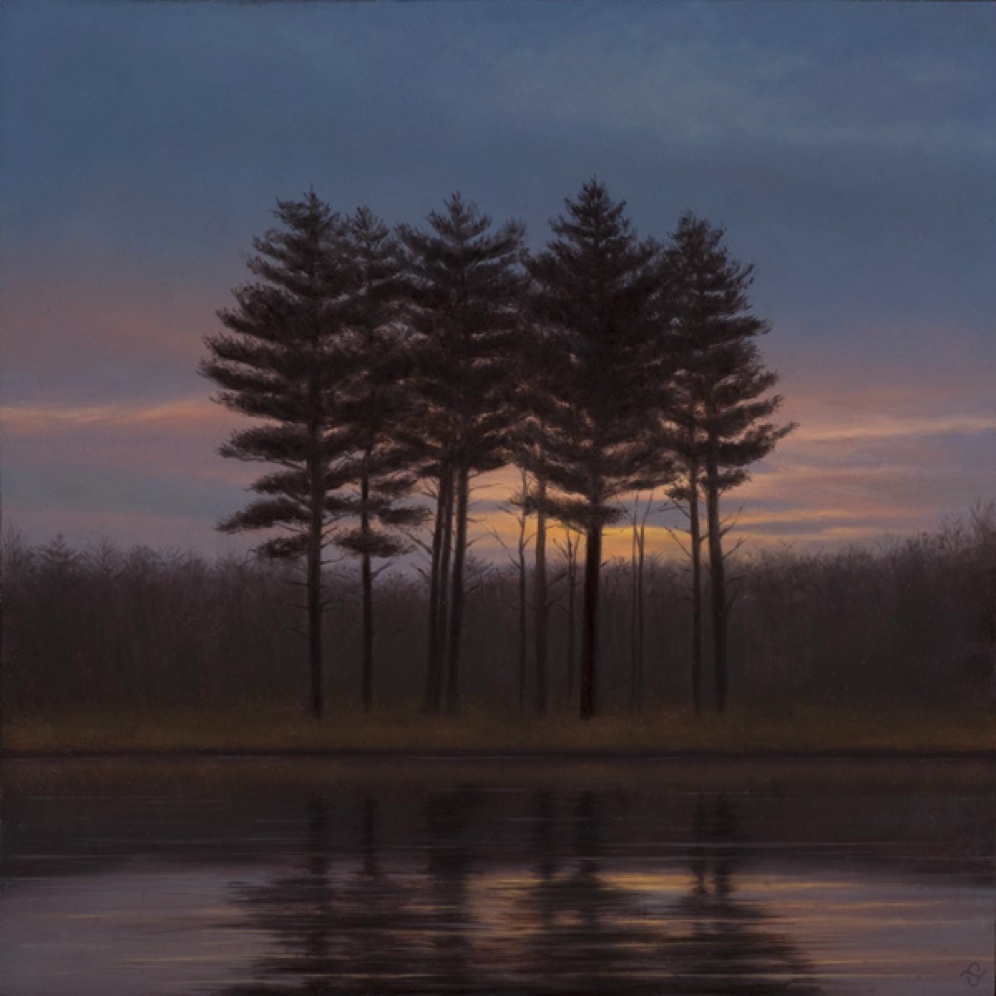 "Reflection on Tall Trees" by Sean Beavers
The new Winter Schedule of classes is now online at www.sanctuaryarts.org and the printed brochure has just been mailed. But OOPS! I want to apologize for inadvertently leaving out Sean Beaver's exceptional "Representational Oil Painting" class in the printed brochure. His class meets 6 – 9 on Thursday nights. (See SA 27) I've been taking oil painting and figure drawing classes from Sean off and on since he first started teaching here ten years ago. I have meticulously painted a multitude of color charts in an endeavor to learn color mixing and have been slowly learning the art of painting under his expert tutelage. He is patient, informative, and positive in his teaching, and a very fine artist as well. Locally he is showing with the Banks Gallery at Strawberry Banke in Portsmouth, with a show titled "Of The Land, Landscapes and Still Lifes from New England", that runs from November 27 – January 8.
New Sculpture Garden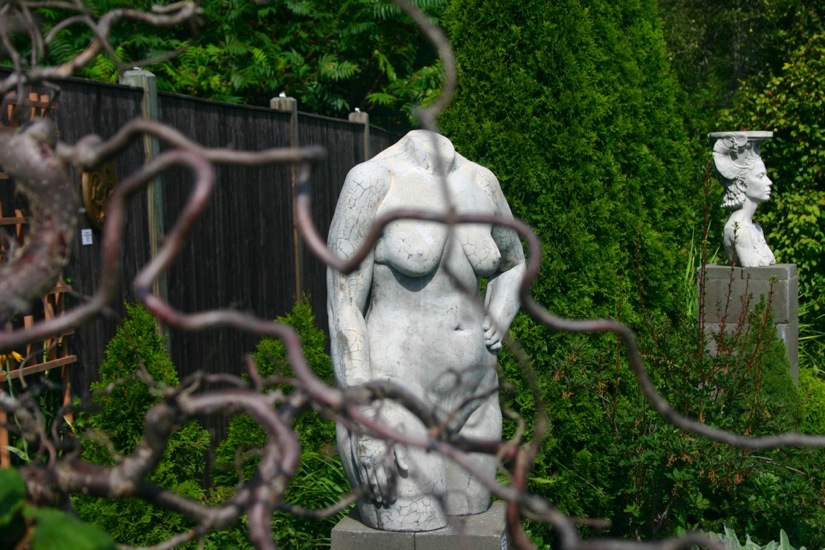 A project many years in the making finally debuted this Fall at Sanctuary Arts. Several years ago, Judy Andrews approached me about planting a formal garden to house sculpture. A back side yard that had been the dumping ground for piles of rubble and a swampy eyesore was graded for drainage. Judy began a slow design and planting process, adding more plants each year. As the plants filled in, it became more and more beautiful. This spring and summer, we put in a big push to get it ready for an August Open House. This garden has been a labor of loving collaboration. In exchange for classes, Judy designed and planted, Al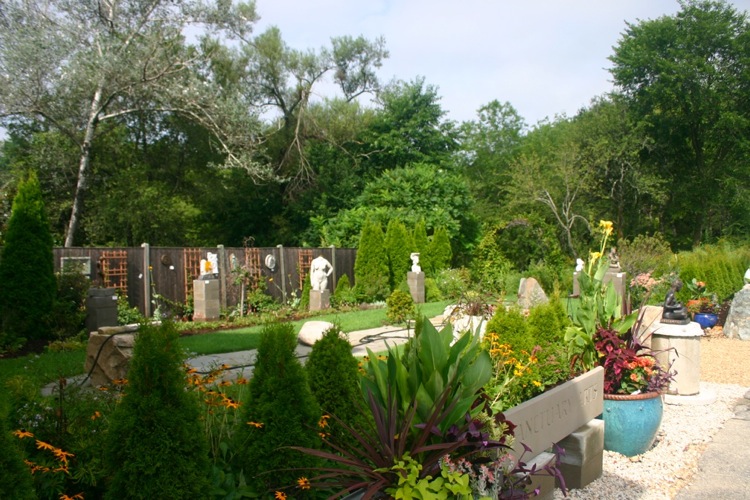 an Eves put in a blue stone central
walkway with large boulders strategically placed, Jim Henri carved a limestone sign and Steven Carpenter built an exquisite small stone wall. Turf was laid, sculptures by instructors, students, and studio mates were installed, creating a showcase for sculpture and a place for students to paint and draw in a beautiful landscape. It will open again next Spring for visitors and those wishing to purchase original garden sculpture.