REMINISCING;
Celebrating the Tried and True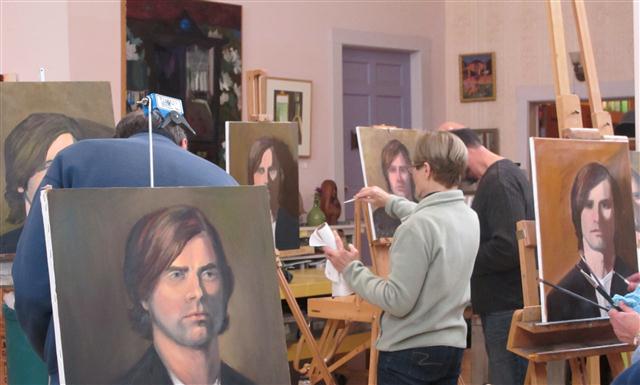 Alan Amman's Portrait Painting Class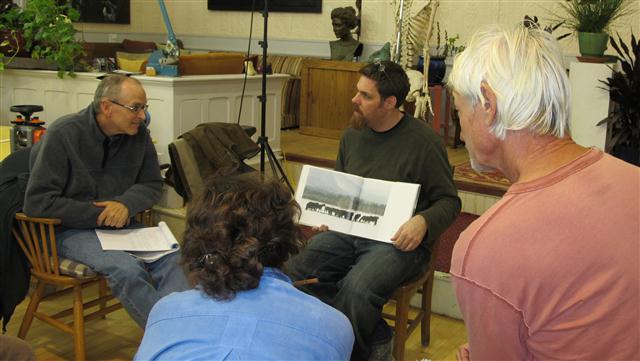 "Story Time" with Sean Beavers
This is a reflective time of year- a time to look over past accomplishments. I'm proud of the success of the classes this past year. Alan Ammann came to teach here last semester and earned rave reviews with his Portrait Painting class and is offering it again (SA 2). An insightful instructor who is full of information he wants to share, Alan encourages and teaches people how to see. One of his students who previously studied with Sean Beavers in his Representational Oil Painting class (SA 15) says Alan's teaching style is similar to Sean's – high praise indeed. I've taken most of Sean's classes since he began teaching here in 1999. Sean has the ability to explain difficult technical material in a step by step way that is truly understandable. I definitely recommend his class for any beginning painter or for any painter who wishes to expand skill levels.
For those who prefer a more "painterly" or expressive approach, Gail Sauter's Painting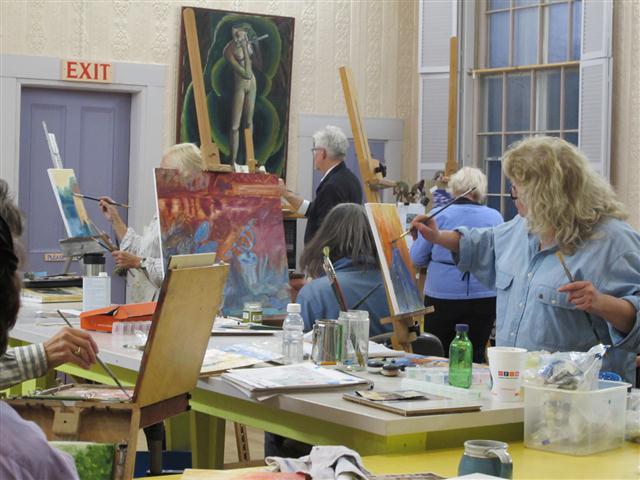 Gail Sauter's Boot Camp class
Boot Camp (SA 14) was filled with returning students who loved her mix of benevolent drill sergeant and motivational cheer leader. She has been very successful at encouraging students to find their individual voices and gel together as a cohesive "art pack". Dustan Knight invigorated her watercolor classes- Inside/Outside ( SA 10) and Big, Loose & Easy Watercolor Florals (SA 20) with her zany enthusiasm and her technical mastery. Dewitt Hardy maintained his reputation as a "character", a true personality who not only knows just how watercolor should be done but is kind and informative with his critiques. ShiaoPing Wang's Color in Painting (SA 12) class returns this semester. Her thoughtful class explains color principles, helps students develop color perceptions and explore color expressions.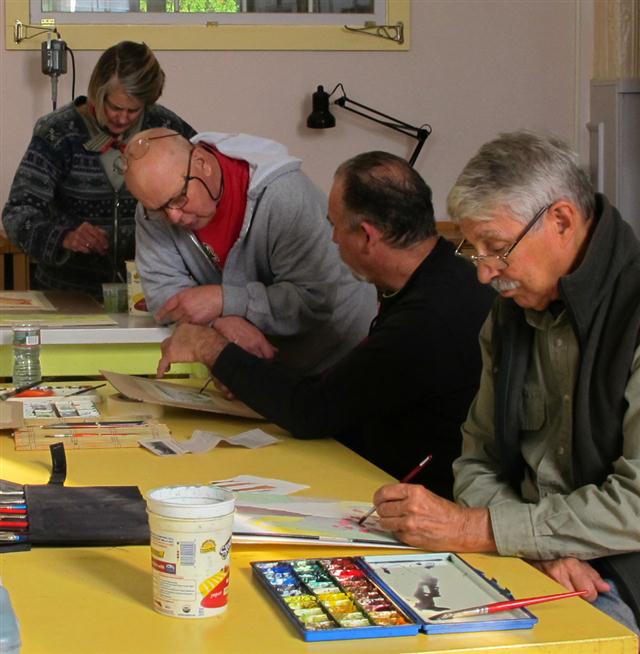 Dewitt Hardy's Watercolor class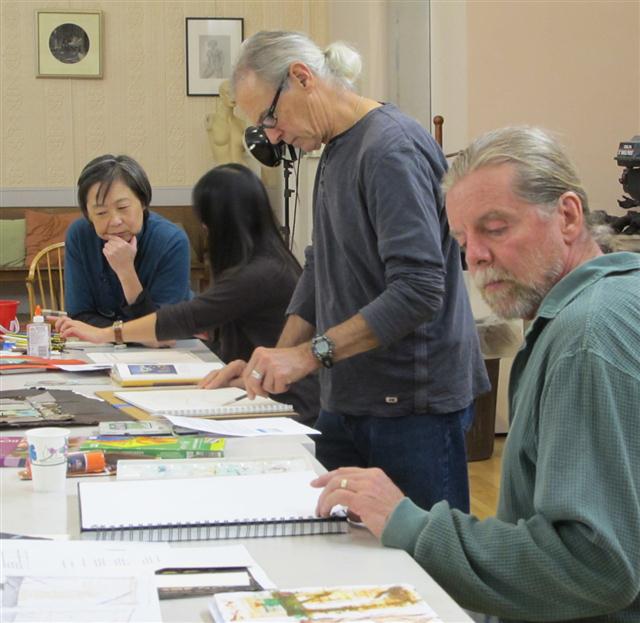 ShiaoPing's Color in Painting class
Norma Machado, master pastel painter, shepherded a grateful group of students new to pastel through the basics and will continue to do so (SA 18 & SA 19). Carol Ann Morley taught her dependably excellent Botanical Drawing (SA 11) and branched out with a very successful Pleasure of Sketching (SA8), sharing her joy and technical skills for that most basic of art mediums, drawing. Her classes are an excellent introduction to the art of seeing. Shane Chick returns with a short intro to Woodblock Card Making
(SA 7). His class was a hit last year, producing some excellent prints. Cate Aichele returns from a short hiatus to teach her classical Figure Drawing class (SA 8). Cate is a superb anatomist and I feel this class is a must for any serious artist who wants to increase their drawing and observational skills.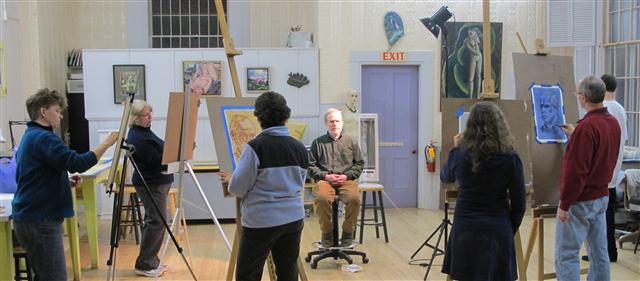 Cate Aichele's Figure Drawing class


Alice Carroll's Jewelry & Metalsmithing classes (SA 25) were again the popular and noisy creative outlets for folks who enjoy her sympathetic, nurturing environment.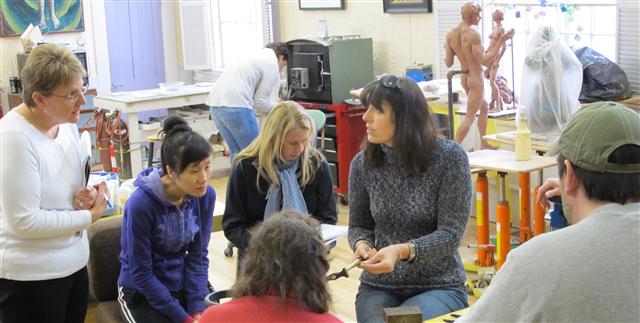 Alice Carroll's Jewelry & Metalsmithing class