Want to design a piece you can make in multiples and share with your friends?

Shane Chick brings in his own printing press to introduce you to reduction relief printing using a wonderfully soft linoleum product that cuts and prints efortlessly, or a harder birch plywood to create a whole edition of prints! (SA10)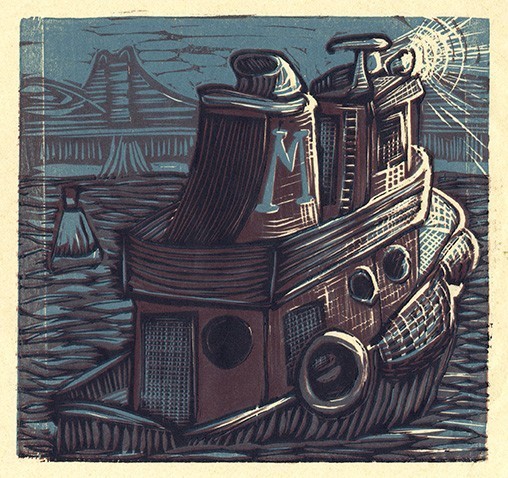 "Night Tug" by Shane Chick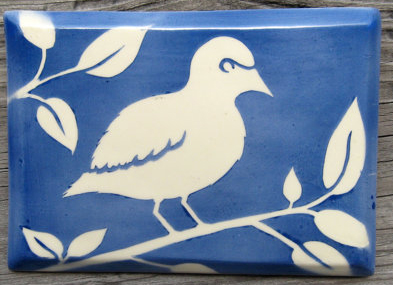 "Cobalt Bird" by Trisha Coates

Have you always wanted to design your own tiles to beautify your home, or throw your own
mugs and bowls? Ceramic artist Trisha Coates will guide you through those processes. (SA 22, SA 23 & SA 24) Do you want to explore the intricasies of Figure Sculpture? (SA 25) Sculptor Christopher Gowell will teach you methods for working from the live model.
Note: SA 25, Figure Sculpture with Sculptor Christopher Gowell has been changed to Mondays, 3- 5:30-extended to 12 classes instead of 10.
Want to explore methods of wet and needle felting for jewelry, florals, or birds? Jennifer Field will help you discover the possibilities (SA 27 A, B, C).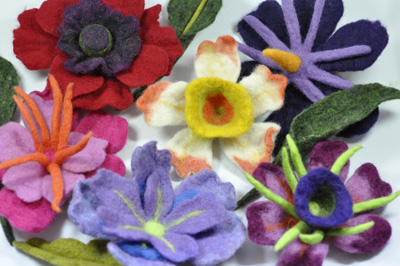 Felted Flowers by Jennifer Field

Interested in Abstraction? Try Color & Collage in Abstraction with Shiao-Ping Wang (SA 7)or Mindful, Mad Abstraction with Dustan Knight (SA 12). Want to learn more about color? Todd Bonita's one day Color Workshop for Painters will enhance your knowledge (SA 19). Can't figure out your new digital camera? Professional photographer Kim Case will help you understand the mechanisms to take successful pictures (SA 21). Have you always wanted to illustrate your own children's book? Published illustrator Teri Weidner will guide you through that process (SA 18).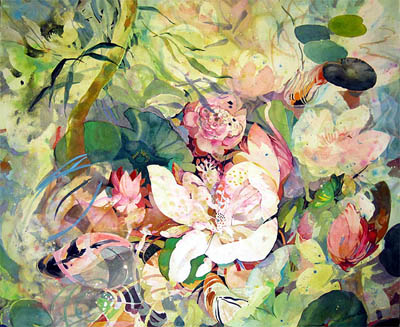 "Remember me Koi" by Dustan Knight
Would you rather hone your skills with traditional drawing and painting classes? We have truly professional instruction offered in Cate Aichele's "Old Master Drawing" class (SA 3), Carol Ann Morley's Botanical Drawing in Color (SA 13), as well as Russ Whitten's Drawing & Watercolor classes (SA 16 & SA 17). Dewitt Hardy teaches watercolor instruction in his own inimitable entertaining style (SA 5). Have a hankering to explore traditional Pastels? Norma Machado's tutelage will expand your horizons (SA 2). Want to shake yourself up? Gail Sauter will teach you to think more spontaneously as you build fresher, more effective oil paintings in Oil Painting Boot Camp (SA 15 A & B).