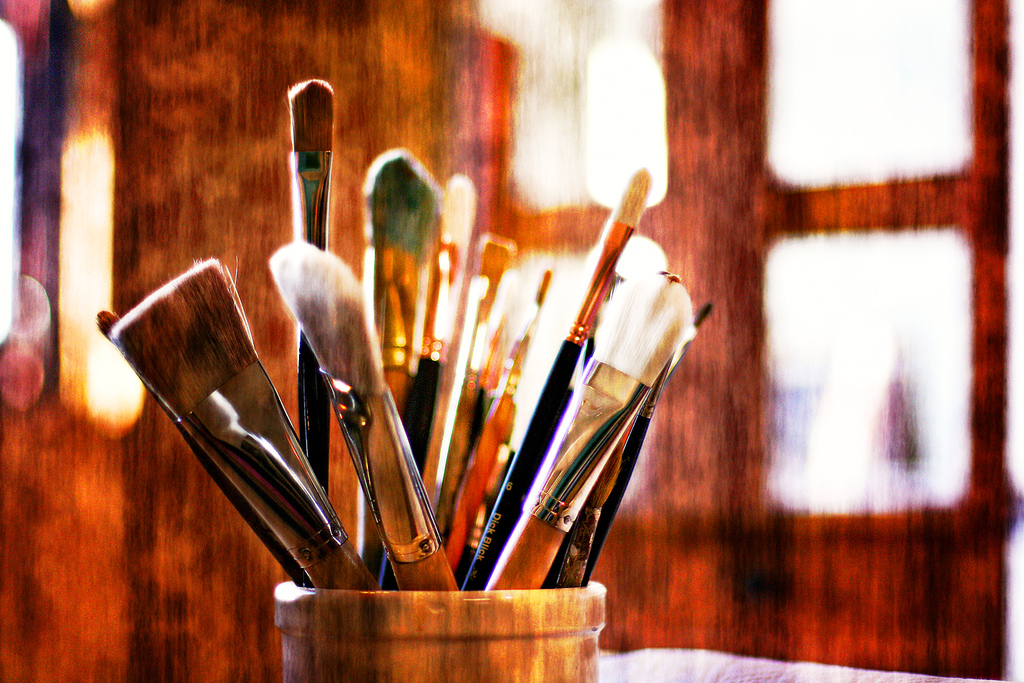 The entire Spring course catalog can be seen online at
www.sanctuaryarts.org.
You'll find descriptions of the courses taught by Carol Ann Morley
here
and
you can also
watch
Lauren and Josh chat with The Gossip Lady.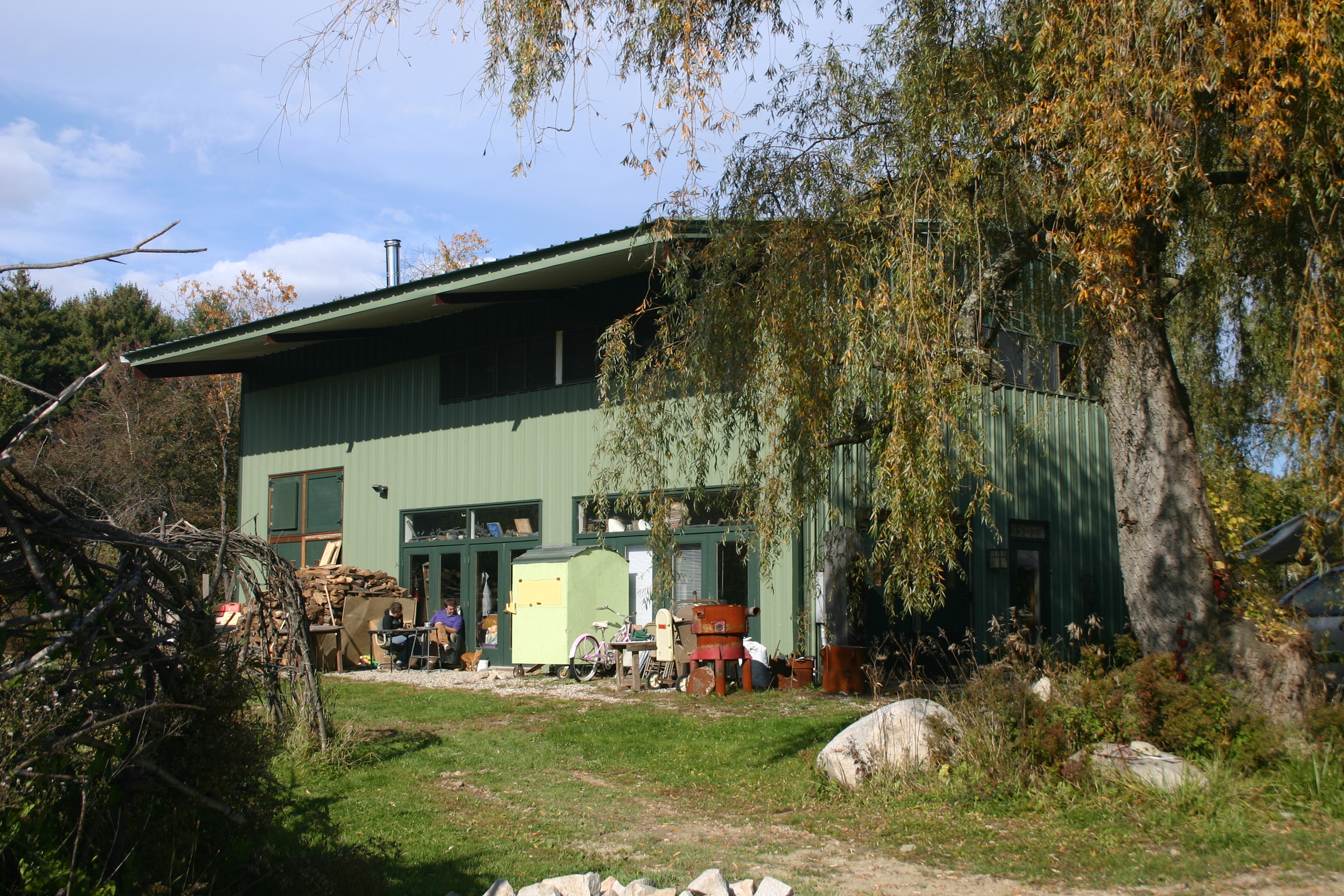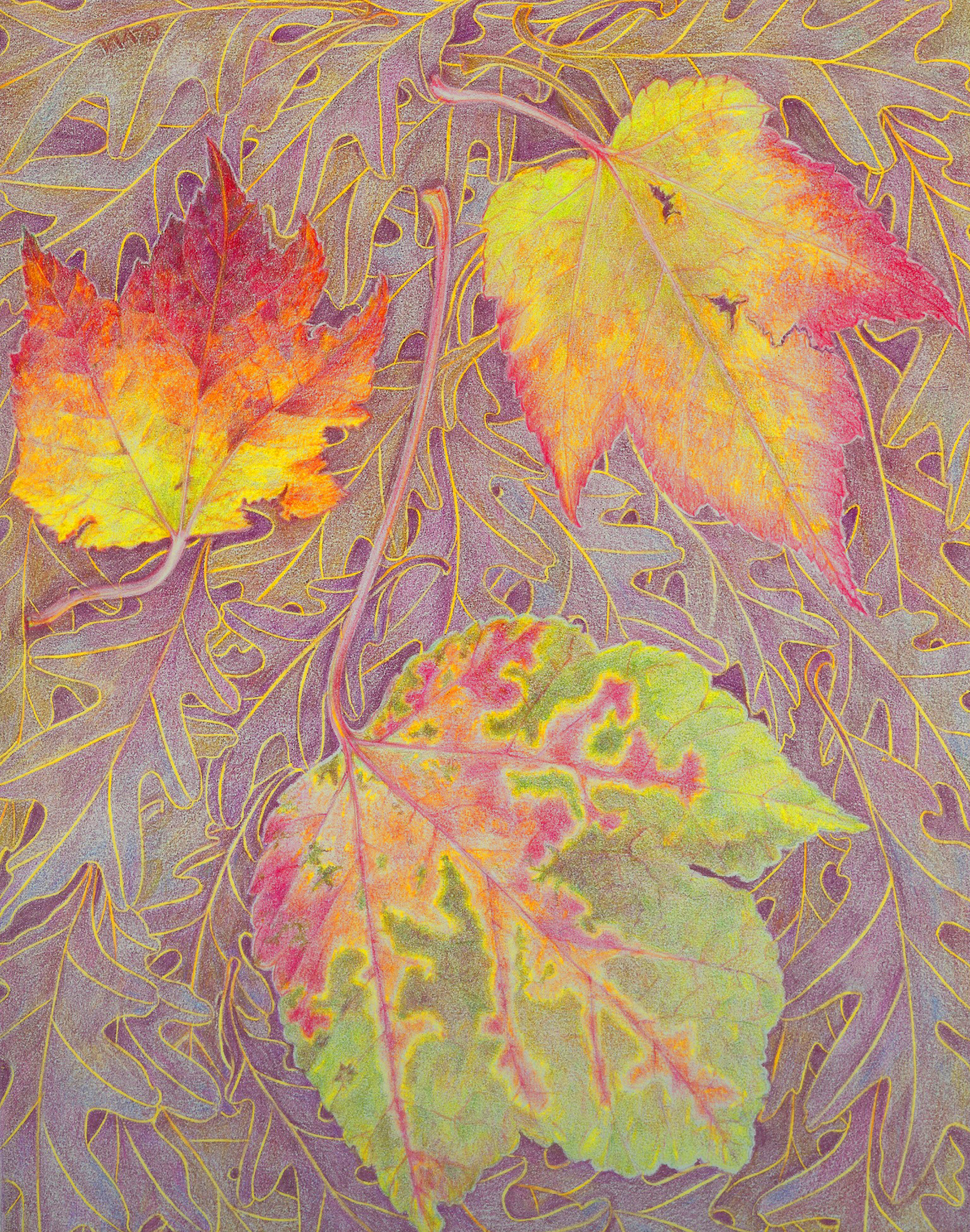 Oak Leaves - Carol Morley
I've always been interested in the variety of paths artists take in their creative journeys. While studying Botanical drawing with Carol Ann Morley, I became curious about her transition from an early career as a medical and scientific illustrator to her current passion for Botanical Illustration. I feel that Carol is a uniquely gifted artist and teacher and a rather hidden gem in this seacoast arts community. As a Botanical Illustrator of national renown, she has commanded waiting lists for her workshops at Botanic Gardens, Audubon Societies, Arboretums, Horticulture Societies and Scientific Research Centers. Here, perhaps because of that "Hometown" thing, and the fact that she seldom blows her own horn, she does not have the local reputation she richly deserves. Carol was gracious enough to come by for tea and talk to me about her amazingly adventurous life.
Nature was always a focus of Carol's since she was a child in England, with plants and animals an all consuming world from which she drew her inspiration. As a small kid she rode her bike to the country, volunteering at riding stables, pig and dairy farms, anything that would allow her to be in the natural world. She loved nursing sick and wounded animals and wanted more than anything to become a veterinarian. Because of the inflexible nature of the British school system in the 1950's, she was unable to pursue a career as a vet and turned to her love of art instead, attending an art school for 5 years and earning a national diploma in design with a specialty in illustration.

An adventurer, Carol traveled all over Europe on holidays, and then chose to emigrate to the US, landing in NYC. Her interest in medicine led to a job as a medical illustrator at Harlem Hospital, where she also audited classes in gross anatomy and neuro-anatomy at Columbia Medical School and apprenticed in the surgery and autopsy lab, spending hours dissecting and playing her flute to the cadavers. While working as an art director and medical illustrator, she was offered a job at Pace University in NY where she taught drawing and illustration and started a new program, the first in the northeast, in Scientific Illustration. She was also responsible for an innovative program in Portfolio presentation and Business Practices for the Artist which incorporated role playing for negotiating with clients, and writing resumes and contracts. While at Pace she received an award for "outstanding faculty". Carol then began teaching plant and animal drawing at the Bronx Zoo and at the New York Botanical Garden, developing a Botanical Art and Illustration Certificate Program which was the only one in the country when it began. She continues to teach there as a visiting instructor. She also started a Natural Science Illustration Certificate program at the Institute of Eco System Studies in Millbrook NY.

After 16 productive years in NYC and another 5 in upstate NY, Carol moved to the seacoast where she taught at UNH and now at Sanctuary Arts, where we are so fortunate to have her. Her love of nature, music and dance come through in her penetrating and dynamic studies that are both realistic in content and lyrical in feeling. She is a superb colorist, great teacher of composition and the techniques of mark making. I feel blessed to be able to take classes with Carol Ann Morley here at Sanctuary Arts. She has a wealth of technical and aesthetic information to convey and I hope to garner every last nugget in my quest to finally learn how to draw.
In 2004, after 6 years of obsessing about having my own casting facility, I began the process of erecting a bronze casting foundry. I had been sending my sculpture to be cast with Glenn Campbell of Campbell Plaster and Iron in West Rutland Vermont, which was a 3 hour drive for me, and the process of delivering and picking up became onerous. Glenn was generous with his advice on designing, equipping and setting up a functioning art foundry.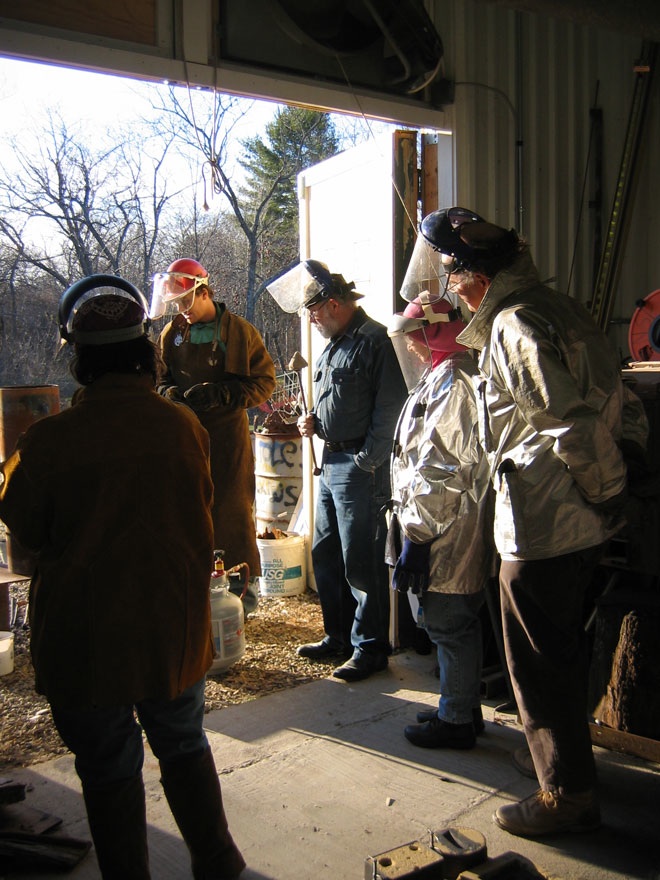 I had a pad poured to accept a steel building when Lauren Holmgren and Josh Dow wandered by and announced that they were going to run my foundry. They were attending Mass College of Art where they were learning foundry practices. Lauren worked as the technical foundry assistant for 3 years, and Josh built furnaces as his art form. I said that the foundry was not built yet, and they said that was OK because they were still in school. A year later after the building had been erected, with the generous help of my son Aaron, my business partner Rob Wallis, my friend, student and colleague Tom Farina, and the architectural design talents of Steven Lee, Josh and Lauren showed up to run the foundry.

The building had no windows or doors, and we had minimal used equipment to begin with. Former sculpture student and now colleague Jean Dibner helped us set up a business relationship that was equable and we began the adventure in casting. We named it Green Foundry because we wanted to follow the green practices pioneered by Glenn Campbell that were non polluting, doing a boil out process for wax that reclaimed all the wax instead of burning it out and polluting the atmosphere. Also my grandmother, whose last name was Green, had always encouraged my creativity, saying, "God gave you talent, so use it". Plus, the building itself is the color green.




















The Green Foundry is a light filled, very active environment where classes are offered by Lauren and Josh who love to share their casting and sculpture expertise. They are active performance iron casters with a group mentored by Glenn Campbell, called The Iron Guild (www.ironguild.net), which I will write about at another time.


This semester they offer 3 foundry classes. Check out SA 18, Hands on Sculpture; Methods & Materials, SA 20, Piles of Tiles: Bronze Tile Making, and SA 21, Iron Casting Bonanza