Linda Preble McVay will open her studio from 11 til 1. Both Linda and Lindley Briggs, who is
showing work in the Sculpture Garden, recently returned from Tampera, Finland where their bronze
medals are on exhibit at the world's largest medal exhibition.
Part of the mission of Sanctuary Arts is to introduce our community to the processes and beauty of the
sculptural arts. With that in mind, we also are celebrating our Green Foundry's fifth anniversary with
a public bronze pour at 1:00.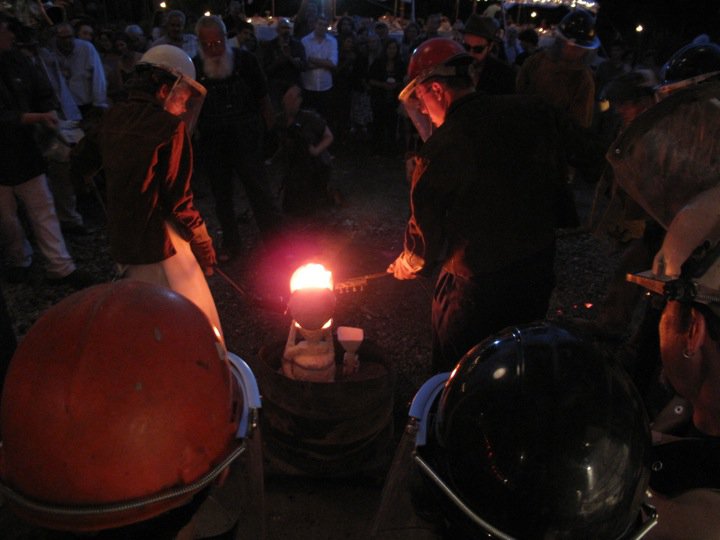 Josh and Lauren's Wedding Pour

photograph by Sheryl Pace


Newly married foundry principals Lauren Holmgren and Josh Dow will

execute the pour. The creation of this bronze, iron, and aluminum casting facility was a big step on the

path to becoming a casting destination for working sculptors.



From 3 til 5 pm, Alexander Reynard will demonstrate stone carving techniques. Reynard, a professional sculptor in the classic tradition, was trained in Armenia and Russia, lived and sculpted stone in Alaska for 17 years, and now resides in Eliot, Maine. He specializes in figure, portrait and wildlife sculptures in soapstone, alabaster, marble and granite. Come and welcome this accomplished sculptor to our community.

Here is just a hint of what you might see at the Open House: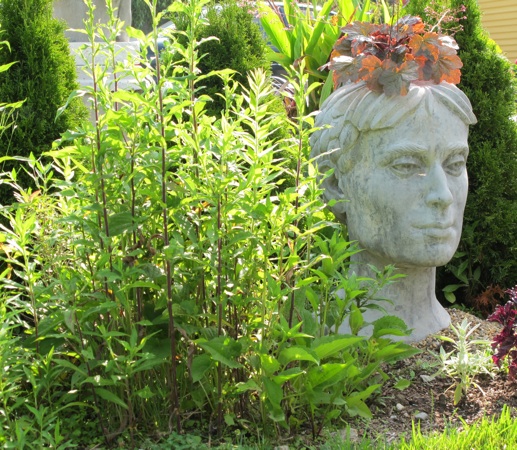 Ms. Headus Maximus

by Steven Lee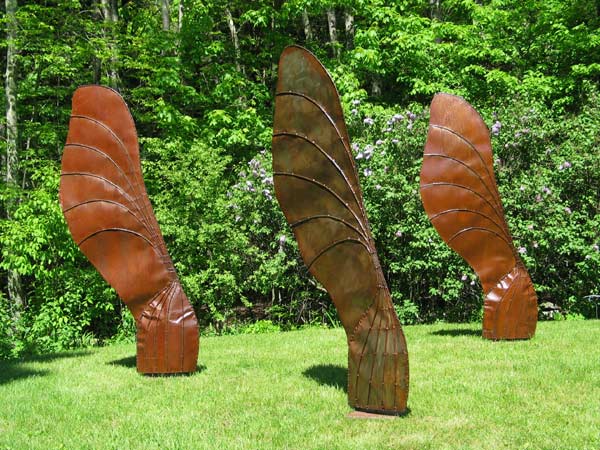 Potential 3x3 by Joyce Audy Zarins