Lindley Briggs' website
www.lindleybriggssculpture.com
is one of the most beautiful artist websites I have seen. Please visit and enjoy!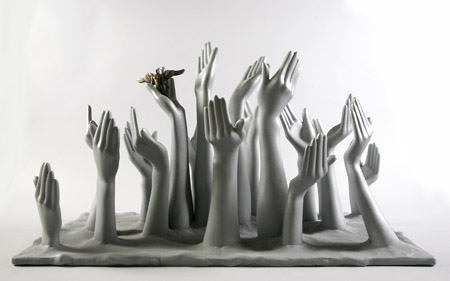 Hands - Lindley Briggs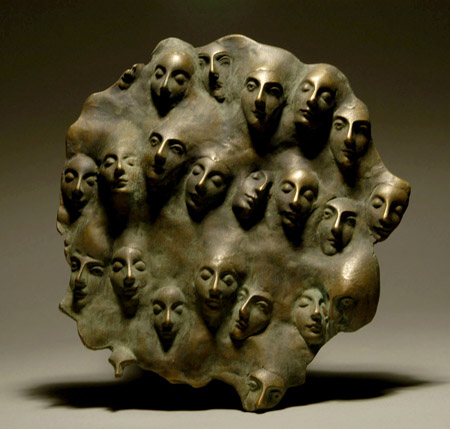 Reunion - Lindley Briggs
____________________________________________________
Rescuing Van Gogh
One of the first artist tenants at Sanctuary Arts was musician, sculptor, and now, motion graphics designer,
Don Severance
, known as "Sev". He has been in and out of this place, keeps on returning, and bringing the sunshine with him. He now maintains a music, sculpture and animation studio here. His Flash animation, "Rescuing Van Gogh" tickled me enough to want to share his multi- media approach to art.
This spoken word, music, animation fantasy narrative addresses the perennial question, "Where does inspiration come from?" As we sit before a blank canvas, a chunk of clay and ask "Where is this going?", we can imagine Van Gogh felt this way too. You can view other results of Sev's exploration of video, music, and motion graphics at
www.sevhead.com
.















______________________________________________________


There is still time!


While many of our Spring/Summer classes have started, there are still many that won't start until late June and July. Please visit our online

catalog

to check out the offerings. You're sure to find a class that speaks to you!

__________________________________________________________

Congratulations!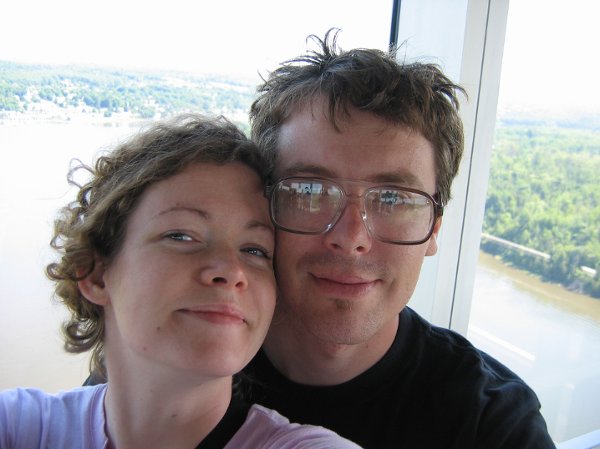 Congratulations and best wishes to Josh Dow and Lauren Holgren, our Green Foundry sculpture casting experts, on their marriage at the end of this month.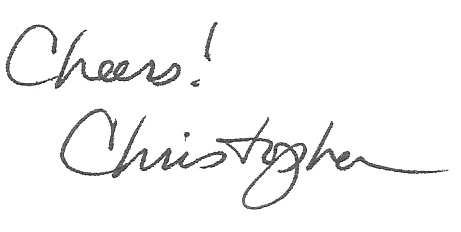 Lindley Briggs was one of the first working artists I met when I moved to this area back in the 70's. She and her husband Jeff actually made a living with their beautifully crafted wooden sculpture. I lost touch for a while, until Lindley showed up here to take classes at Sanctuary Arts, first Jewelry with Alice Carroll, and then Figure Sculpture with me and Cate Aichele, classes that have led her to incorporate more figures into her visual vocabulary. A few years back I asked Lindley to teach an Imaginative Small Scale Sculpture Class, which was well received. This Summer I have asked her for a repeat performance (Imaginative Small Scale Sculpture SA-15). She works solely in a mix of non-toxic materials, a bonus for those of us who have become sensitized to various harmful materials in the course of our working lives. I've become fascinated with the combinations of media and form that she whimsically collages together to create her own mythology with images that go beyond literal representation. Her work walks a fine line between fantasy, reality, and surrealism. Using either single fragments or multiples, her imaginative world captivates the viewer, evoking conceptual, symbolic archetypes in earthly, celestial, or aquatic realms.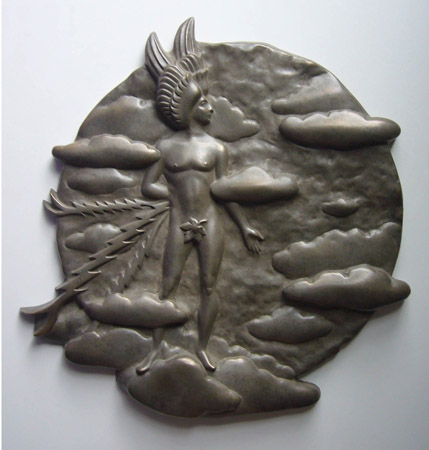 12.C.Male


As a child, Lindley Briggs was immersed in the world of art. Her mother was an accomplished artist who decided to raise a family and teach art in public schools, rather than seek her career in New York. Art supplies abounded in her household, and frequent trips were made to museums. Lindley's art lessons were more intuitive than formal. As a young teen, she cut linoleum and wood blocks as well as inking fish and maple leaves to create prints on paper. After two years of back to back liberal arts courses in college, she took her first formal art class. Her final two years of college were totally filled with art classes. Sculpture completely hooked her. She had a wonderful teacher and was given her own private studio where her art flourished.

Wanting to continue her training, Lindley enrolled at the Boston Museum School of Fine Arts. The first year she studied with traditional academic instructors, working with the model and learning traditional skills. Her diligence was awarded with a full scholarship to Skowhegan School of Painting and Sculpture in sculpture for the summer.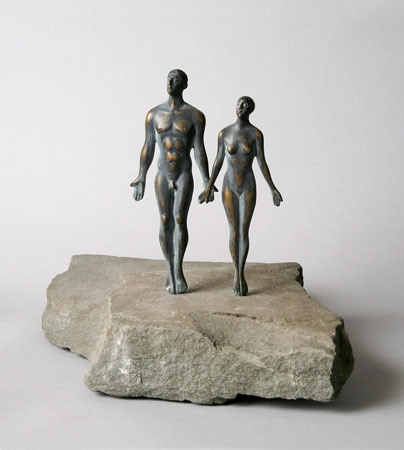 The Perfect Couple
The second year, all classes were done away with and chaos ensued. Lindley left, but not before meeting her husband to be, painting student Jeffery Briggs, at the Viennese Restaurant in Harvard Square where they both worked. Together they started making waterbed frames for a local company, which subsequently folded, leaving them with a great deal of wood. They began creating wooden butterflies, dragonflies, moths and oversized wooden flowers, which they marketed through the Rhinebeck Show, an American Crafts Council juried craft show. They sold their pieces successfully for 15 years (making over 6000 wooden butterflies). Jeff began creating larger one of a kind carvings and Lindley created wooden fantasy assemblages, incorporating winged women, flowers, and blades of grass which were marketed by a visual merchandising company in Manhattan, as well as sold in galleries.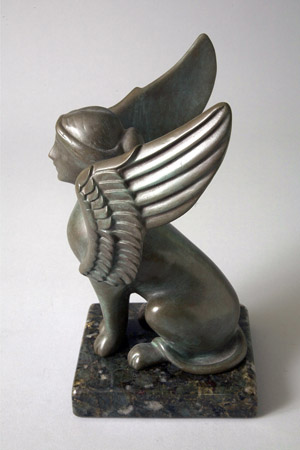 Griffin Lady
Ten years ago, Lindley went back to sculpture full time. Her work is featured in eight galleries throughout the country. She has recently been honored by the acceptance of four of her medals to the FIDEM International Medallic Arts conference in Finland and was commissioned by Brandeis University to create a benefactor pin for Friends of the Library. Lindley's work is influenced by her love of mythology and includes human / animal / bird / hybrids. René
Magritte and Paul Manship are two of her favorite artists. Like all good teachers, Lindley is generous with her technical knowledge and inspiring with her whimsical imagery.