Our Second Successful Gas Kiln Firing!!!

One Day
Indigo Dyeing Workshop
Saturday May 18
1 - 5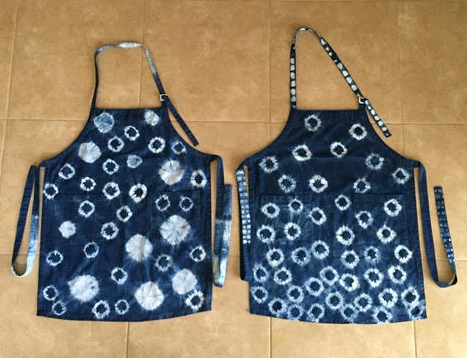 Indigo Dyeing (SA 24) is once again offered by Amanda Rouse in a 4 hour workshop Saturday May 18. Learn Shibori, the Japanese tradition of folding and manipulating fabrics to make intricate patterns, along with the history and process of indigo dyeing.

Jewelry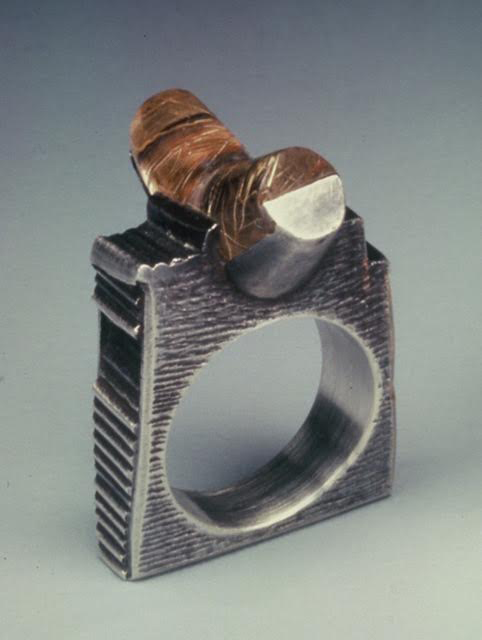 ring by Rob Peacock

Two excellent jewelry instructors offer 8 week classes. Alice Carroll continues her popular Intro to Jewelry (SA 17) class and new instructor and master jeweler Rob Peacock offers Hollow Form Jewelry Construction (SA 18). The content of this course will evolve around the art of manipulating, forming and fabricating sheet metal into three dimensional forms to create rings, pendants, and bracelets. Demonstration on surface embellishment techniques such as roller printing, hammer texturing,and marriage of metal will also be covered through out the duration of the course. Some soldering experience is definitely handy but not necessary to participate in this class.

rings by Alice Carroll
Blade Smithing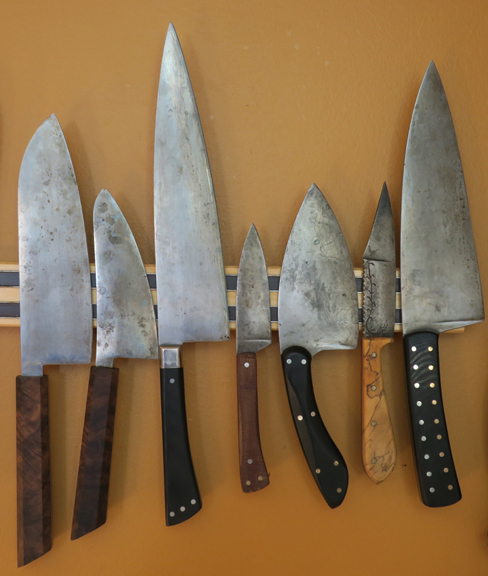 Josh Dow, who runs our Green Foundry with Lauren, offers Beginner Blade Smithing (SA 21) for 4 weeks beginning Thursday evenings May 30 for 4 weeks. Learn general blade smithing, make the blade, heat treat, temper, and apply a handle in the amazing environment of our Green foundry.
Open House, Art Fair & Iron Pour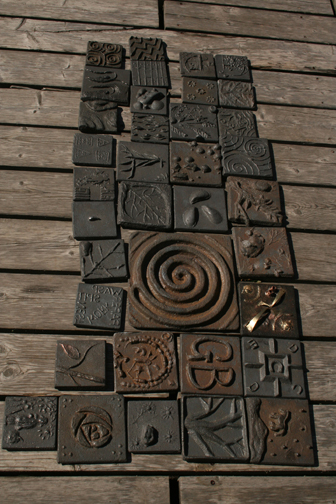 Come to our Open House, Art Fair & Iron Pour Benefit for Sanctuary Artreach, our new Scholarship Program, Saturday June 15 from 11 – 4. Celebrate the start of summer with some hot metal! Family centered open house event at Sanctuary Arts in Eliot, Maine, featuring a scratch Mold iron pour. What's that? purchase a sand mold for $10-20 and scratch a design into the sand. Later that afternoon the folks from Green Foundry will fill the mold with molten iron! They will cool them off and you get to walk home with your very own iron tile. All proceeds will benefit the new Sanctuary Artreach non-profit scholarship program. Live music, an art fair, snacks and a beautiful property to stroll with friends and family. Please join us and share with your friends.
Raindate Sunday
June 16th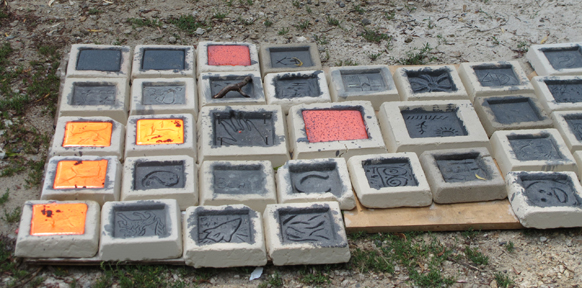 Inspire Your Summer with Classes & Workshops on Location and in the Studio
For a full catalog of 24 classes & workshops go to http://www.sanctuaryarts.org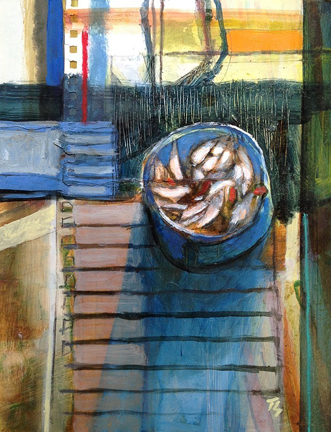 Abstracting the Seacoast &
Painting Birds with Tom Glover

Join master painter Tom Glover in his Abstracting the Seacoast (SA 6) and Painting Birds & Their Habitats (SA 7) classes beginning June 3. The first one focuses on color while learning about abstract painters from the past, with the source of imagery coming from the ocean, tide pools, docks, mudflats, bridges, rivers, rocks and detritus of the shoreline. The second focuses on capturing the structure, anatomy and colorful beauty of birds, their habitats and vegetation where they thrive. All mediums are welcome.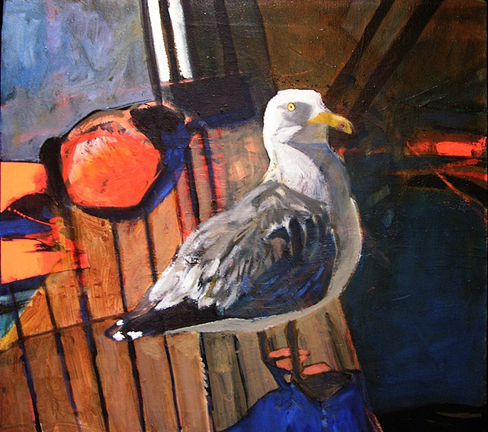 Fresco, Metal Leafing, Contemplative Art Practices with Sean Kramer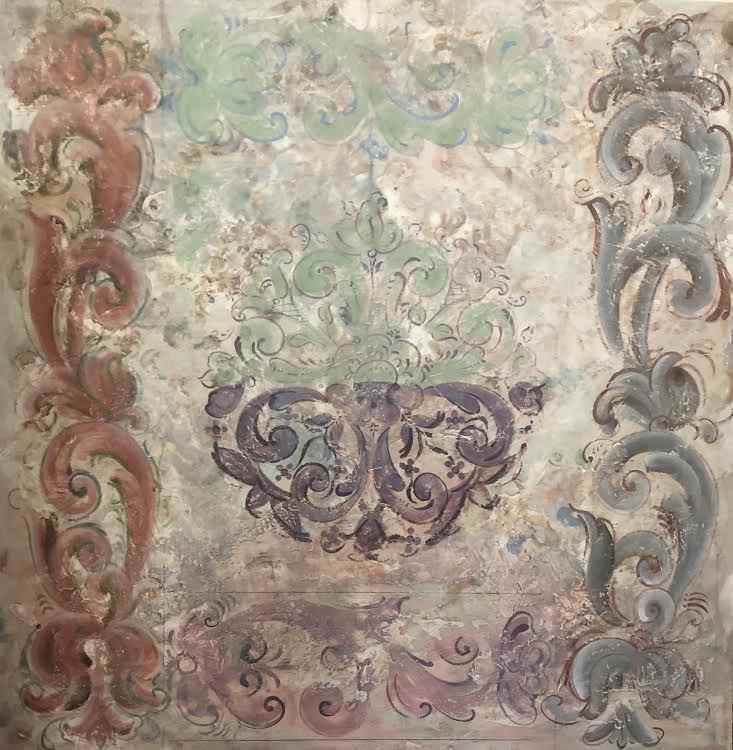 Sean Kramer offers 4 weeks in June of a variety of short classes. An excellent instructor, Sean is the master of a number of arcane mediums and techniques. This summer he offers Fresco Painting (SA 9), Metal Leafing; Basic Techniques (SA 10), and Contemplative Art Practices (SA 11). Take them all and you will expand both your technique, your reverence for little known materials, and art as a meditative practice.
Pottery on the Wheel & Raku with Bob Ellis

Long time potter Bob Ellis offers Pottery on the Wheel (SA 22) and Raku (SA 23). We have had our first two very successful firings in our new gas kiln. The glazes were magnificent and students walked away with some treasures. You will enjoy Bob's laid-back instruction and learn to make your own masterpieces.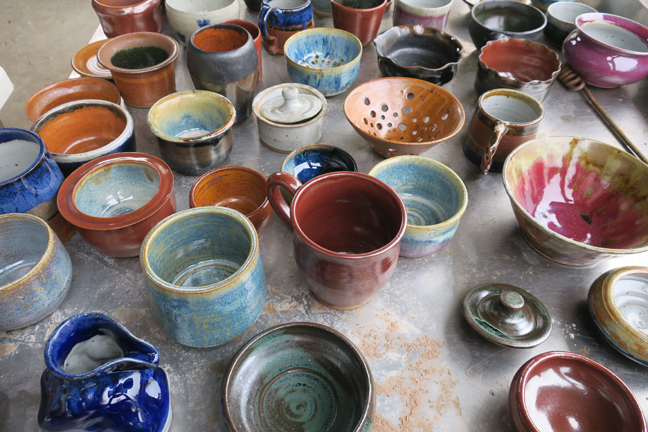 Soft Stone Carving,
Intro to Sculpture, Portrait in Clay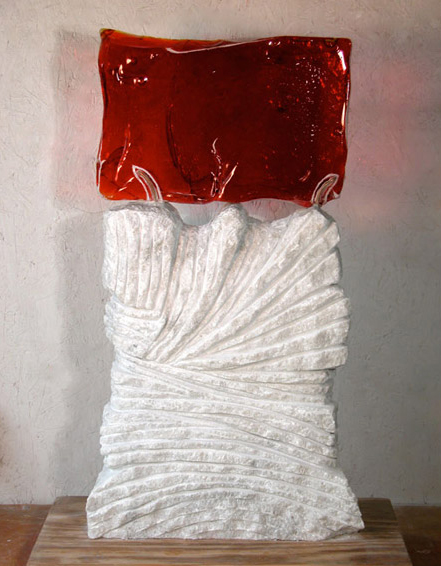 "Enchantment" by Antoinette Schultze
Sanctuary Arts offers 3 sculpture classes to choose from- Soft Stone Carving (SA 16) with Antoinette Schultze, Intro to Sculpture (SA 19) with our Green Foundry proprietor Lauren Dow, and Portrait in Clay (SA 20) with Cate Irvine. All are passionate about their mediums and offer excellent instruction for those who wish to explore three-dimensional mediums.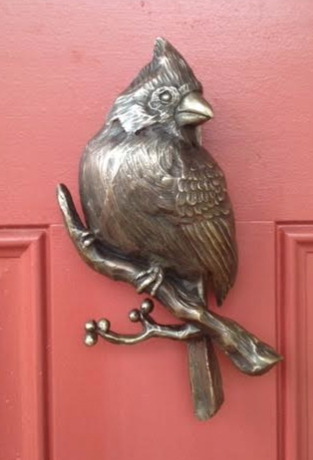 Cardinal Doorknocker by Lauren Dow
We have a wonderful array of courses to suit the discerning pallette for a Summer of lively, artful learning. We welcome you to join us! www.sanctuaryarts.org