Plenty of "Plein Air"

This summer we are offering lots of "Plein Air" one week workshops with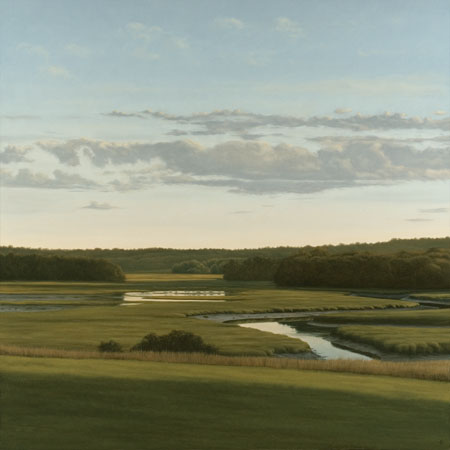 Long Way Home by Sean Beavers
Sean Beavers (SA 1), Dewitt Hardy SA 2), Todd Bonita (SA 8), and Erin Murray (SA 7). Expert Botanical artist Carol Ann Morley offers two short outdoor classes; Quick Sketches on Location (SA 5) and Drawing in the Garden (SA 6). Todd Bonita offers a local Outdoor Painting in Oil (SA 4) in addition to his Monhegan Island Painting Workshop (SA 8).
New Classes have begun! Our first one is underway with Dustan Knight- Abstract Plein Air. If you have missed that one, it is not too late to sign up for her Evenings in the Watercolor Studio (SA 14) beginning May 31.
Pastel Artist Norma Machado breaks tradition, offering Drawing for the Beginner (SA 9)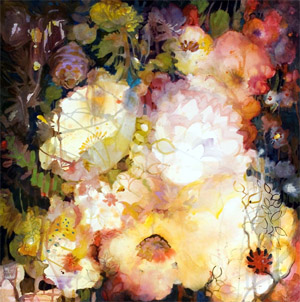 Wildflower Kimono by Dustan Knight
for those who want to enhance their drawing skills or perhaps try drawing for the first time. ShiaoPing Wang introduces Color & Collage in Abstraction (SA 10) and her popular Pictures of Words (SA 19) using Chinese Characters as symbols to convey meaning. Russ Whitten offers 3 Drawing & Watercolor classes focusing on Landscape, Portrait, and Still Life (SA 11, SA 12, & SA 13). Shane Chick returns to offer a short, 4 week Summer Printmaking Workshop (SA 15), and two one day Bentwood Garden Creations Workshops. In his first printmaking class here, students produced very exciting work. It was a pleasure to venture downstairs and see the progression of colorful prints rolling out of the press.. Our newest instructor Rebecca Q. Yankes offers Contemporary Figure Drawing (SA 19).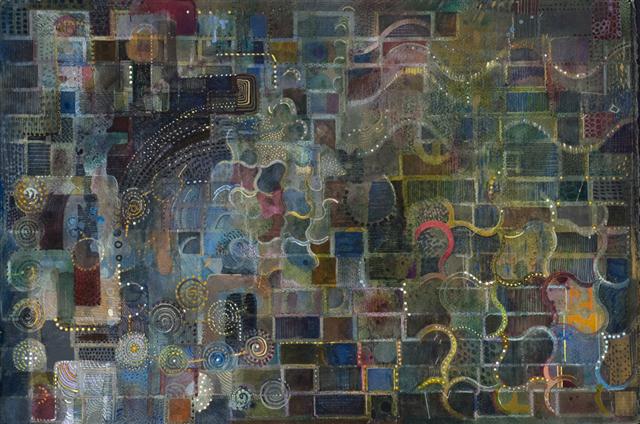 Old River by ShiaoPing Wang
Rebecca just got offered a full time graphics and design job in Boston, so we are switching her two Friday day time classes to Saturdays. Sign up for her classes, The Sketchbook (SA 16) and Acrylic & Gouache Painting Workshop (SA 17) and come here on Saturdays to enhance your painting and drawing skills. Her personal work is stellar and she is both professional and personable- a combination not to be beat.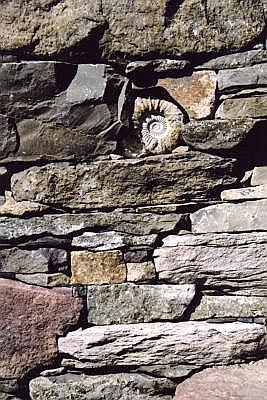 Stone Wall Detail by Steven Carpenter
Interested in Wool Felting? Jennifer Field returns to offer two One Session workshops; Felted Jewelry (SA 23) and Felted Birds (SA 24). Alice Carroll's ongoing Intro to Jewelry (SA 25, A & B) classes return. Come see why students continue to enroll in her classes. Talented Trisha Coates offers Slab-Made Ceramic Platters, Plates & Bowls (SA 28) before she ventures off to grad school in Ceramics. Master stone wall artisan and sculptor Steven Carpenter returns to instruct us in the New England dry stone wall tradition of creating exceptional beauty in our landscapes. Green Foundry proprietors Josh and Lauren Dow return from experiencing the joys of new parenthood to offer Driftwood & Lace: Organic Burn-out to bronze (SA 20). Sculptor Antoinette Schultze offers Soft Stone Carving (SA 21) in her Eliot studio. She's an excellent instructor and a stellar stone carver. And I (Christopher Gowell) am offering Portrait in Clay (SA 22) for both beginners and folks who want to refresh their sculpting and observational skills.