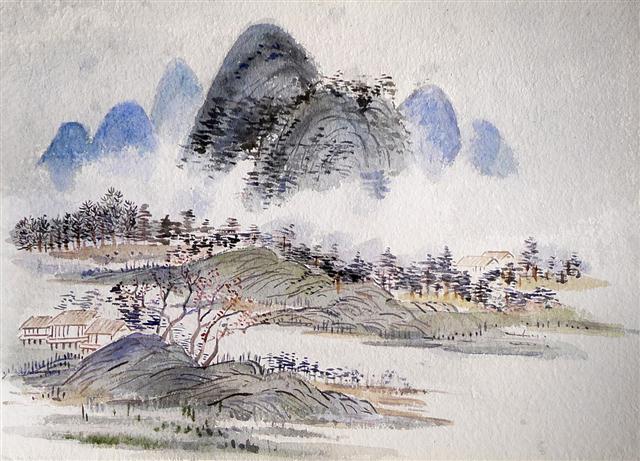 "Early Spring" by ShiaoPing Wang
Lots of "New Stuff" to inspire, confound, and generally shake out those Winter doldrums!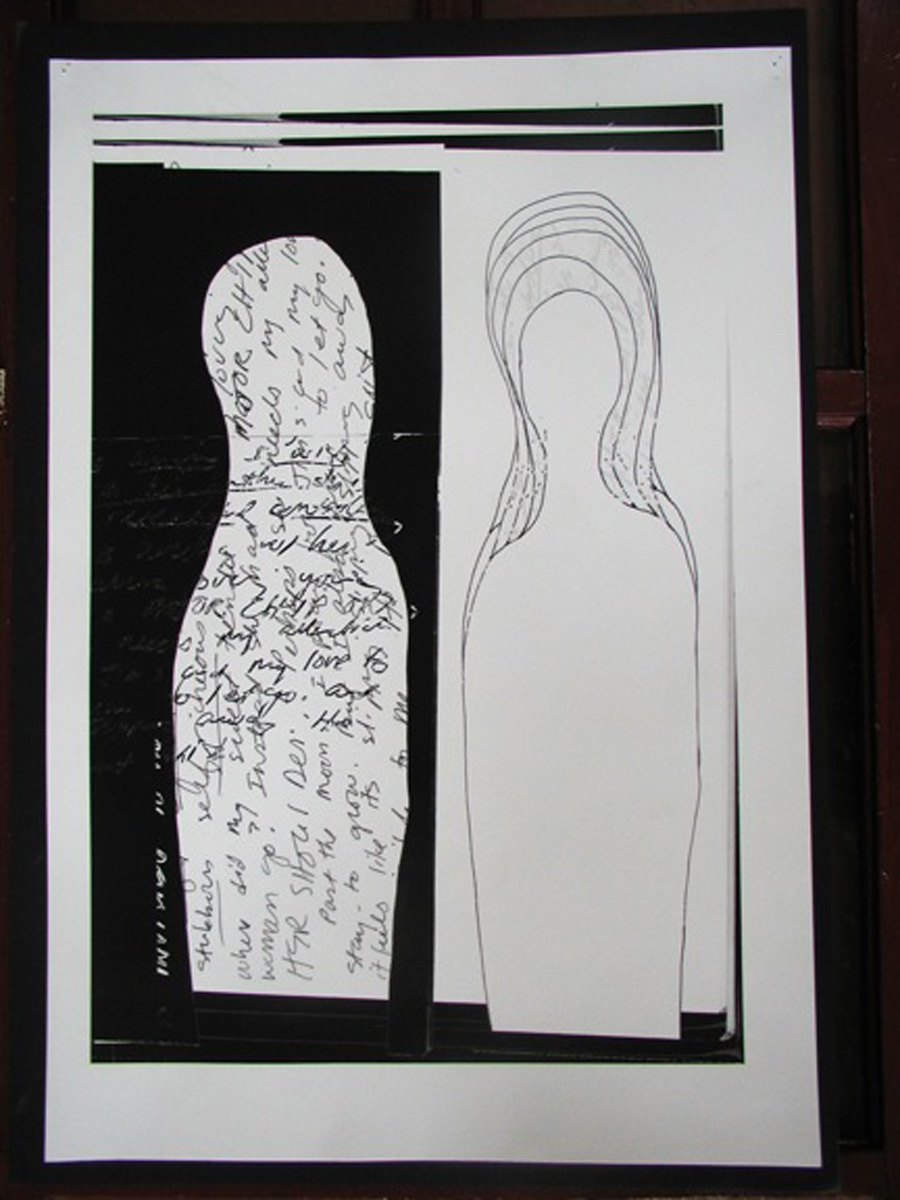 "Madonna Man Sketch" by Katy Baucke
In this new season of awesome classes, I try to keep the tried and true cadre of reliably excellent offerings and spice things up with the excitement of new topics and teachers. This Winter season encompasses a wide range of artistic endeavors.
I began this school with a thirst for acquiring the technical skills my many years of schooling in the late 60's denied me. Now I am interested in new technologies and in the quest for meaning and creativity as evidenced in some of this season's classes. Three Graces Gallery owner Kim Ferreira, who has created both my personal website and the Sanctuary Arts website, has agreed to teach ADOBE PHOTOSHOP; The Basics (SA 22). Because I have been learning to paint in classes in Sean Beavers' REPRESENTATIONAL OIL PAINTING (SA 15), and have been using a combination of my own photographs and generic images from the internet, I want to learn how to combine them in a way that allows me to try a variety of compositions, values, and color schemes instead of laboriously laying out everything by hand. The ability to edit, manipulate, and "paint" before applying paint to canvas seems rather magical to me. Portsmouth artist Katy Baucke is offering IPAD FOR ARTISTS (SA 22). I've recently acquired one, and realize I need some real guidance in ways to apply the apps to my own work. If you are not a real techie, like me, this may be the class that unlocks a new technological tool for your creative use.

Katy Baucke is also offering a class titled THE ALCHEMY OF ART (SA 3), a multi-media class that will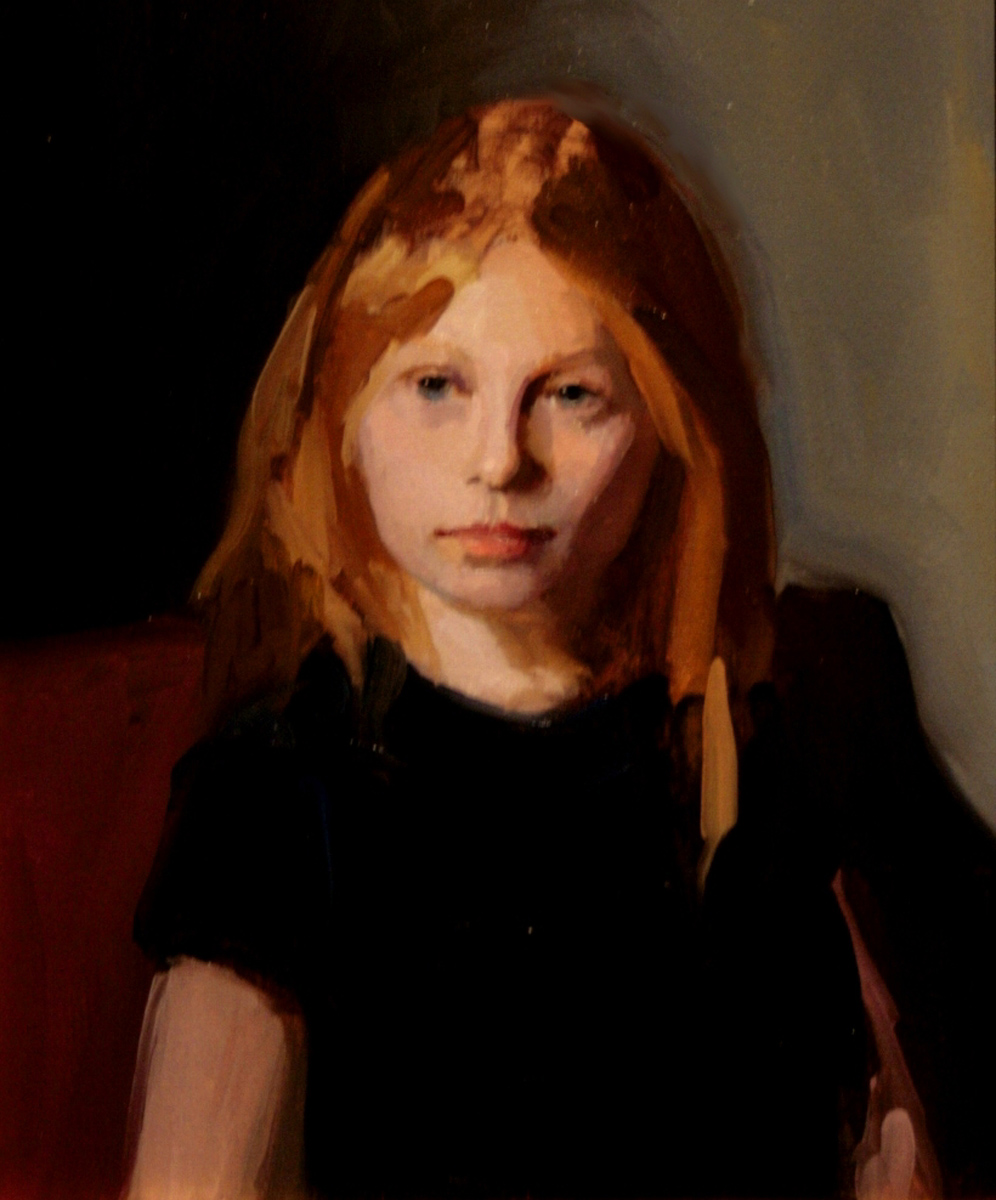 "Lisa" by Alan Ammann
inspire and inform your creative muse in relation to contemporary issues viewed through the lens of great and timeless art. Katy has always kept a journal and sketchbook filled with ideas, reads voraciously about contemporary art issues and will be an insightful guide for artists looking to develop a personal voice. Alan Ammann, whose PORTRAIT PAINTING (SA 2)class has been given rave reviews, will be teaching a new class called PAINT LAB (SA1). His is a thoughtful and provocative voice to help guide you along the quest for personal vision coupled with technical mastery.
Also of note, ShiaoPing Wang, besides her informative COLOR IN PAINTING (SA 12) class, is offering, for the first time, CHINESE INK PAINTING (SA 13), exploring the tonality and mark making of traditional Chinese painting, with subtle hints of watercolor. Dustan Knight, beside her ever-popular watercolor classes - CREATIVE WATERCOLOR (SA 9), INSIDE/OUTSIDE (SA 10), and BIG LOOSE & EASY WATERCLOR FLORALS (SA 20) offers a BOSTON MUSEUM OF FINE ART FIELD TRIP (SA 21). Both artist and Art History professor, Dustan shows you how to really look at art from the artist's point of view. Shane Chick offers a three session WOODBLOCK CARD MAKING WORKSHOP (SA 7). Learn the art of designing, carving, and printing from woodblocks and end up with gorgeous handmade cards.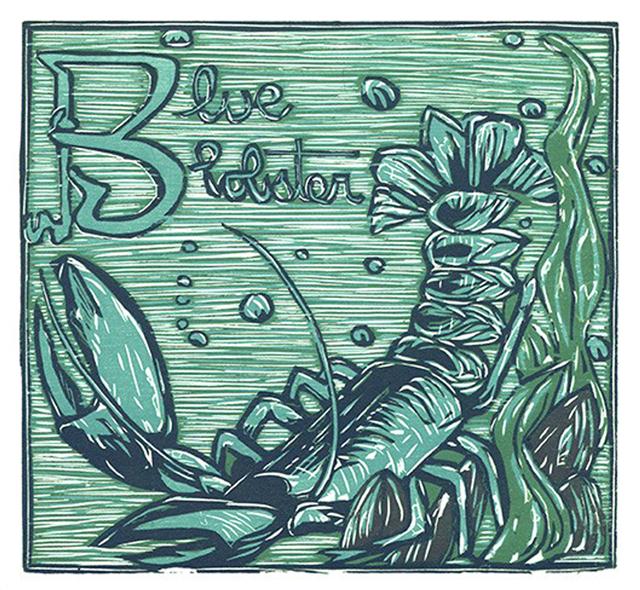 "Blue Lobster" by Shane Chick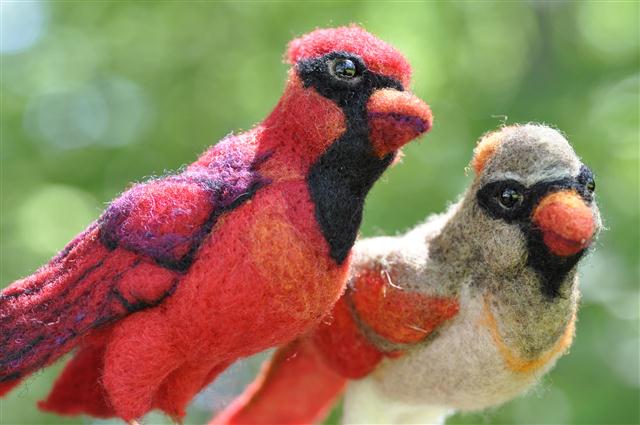 "Cardinals" by Jennifer Field
.







In the three dimensional world, Taf Schaefer, former Steuben glass designer, offers WAX CARVING FOR JEWELRY OR SMALL SCULPTURE (SA 29). Exploring three types of jeweler's wax, students will learn the dynamics of carving, safe and creative use of tools, surface texture and finishing techniques. Jennifer Field, besides her GLASS BEADMAKING (SA 24), FELTED JEWERY & FLOWERS (SA 26), and FELTED BIRDS (SA 27), offers FELTED PETS (SA 28) for you to create a miniature likeness of your favorite dog, cat or ? in the wonderful sculptural medium of wool felt.
Note: The Winter 2013 brochure and website will be available around December 10.