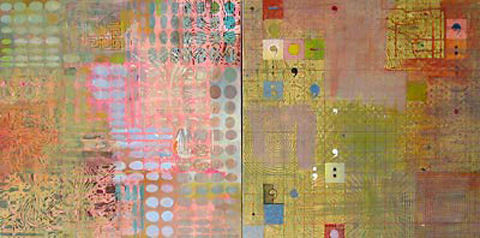 "Koan" by ShiaoPing Wang
FALL CREATIVE CHALLENGES
musings by Christopher Gowell, Director/Owner Sanctuary Arts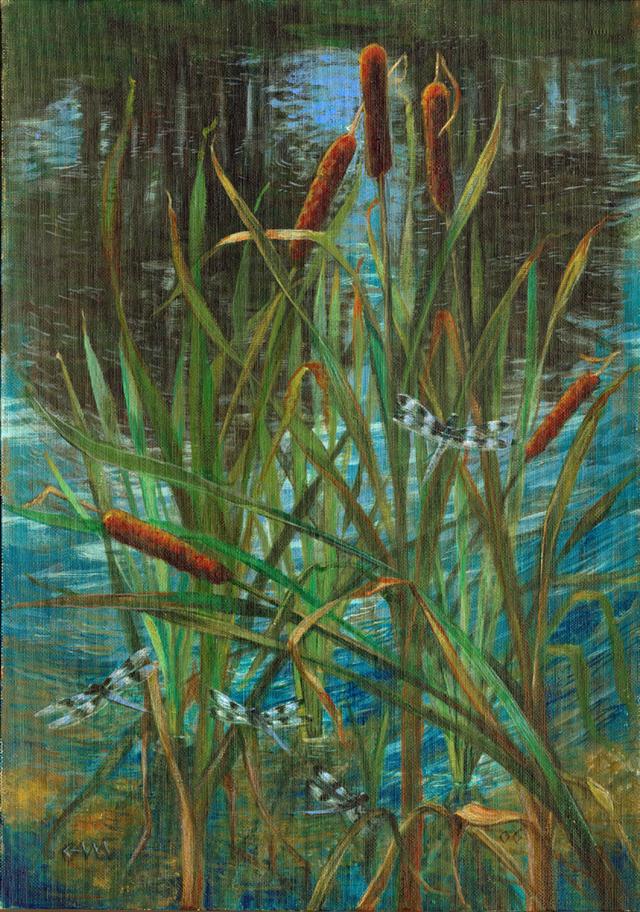 "Cattails" By Carol Ann Morley
Each semester I try to decide what classes I am going to take. A life time aficionado of art classes (which is why I started this school), I like the structure of classes to keep me on my creative path, and I love the challenge of learning to work in unfamiliar mediums because each new medium allows me to express a different artistic voice. As a sculptor who primarily works alone in my studio, I also enjoy the sociability of the classroom, making friends with folks of like minds. I have just begun two classes; Representational Oil Painting with Sean Beavers (SA 15- there is still some room if you want to join in) and Antoinette Schultze's Soft Stone Carving class (SA 33). I have been studying oil painting with Sean since I began this school 13 years ago, missing a few semesters when my own work got too demanding, but under his tutelage, getting better and better with my skill levels. And I have been lugging a marble piece to Toni's studio every time she offers a class to try to complete a piece I started 15 years ago at the Carving Studio in Vermont. I am nearly done!
Every class I offer here is one I would like to take myself, with excellent artist/instructors (read their bios online at www.sanctuaryarts.org). I'm considering taking ShiaoPing Wang's Color in Painting class (SA 13) because I am so enamored with the emotive aspects of color and enjoy the color choices in her own work. Carol Ann Morley's classes are also a draw for me (SA 8 The Pleasure of Sketching & SA 11 Botanical Drawing). She is the best drawing instructor I have ever had the pleasure of studying with. And who can resist studying a beautiful botanical specimen? I've taken a couple of Jennifer Field's Felting classes (SA 28 & SA 29) and am excited that she decided to locate her studio on the premises and will be offering Glass Beadmaking (SA 26) here as well.

"Day's End" by Gail Sauter
Gail Sauter is off to paint in Venice and will return to teach her very popular Painting Boot Camp (SA 14). She's a wonderful combination of technical instructor and motivational counselor. Dustan Knight's Inside/Outside is underway, but there is still room in her one day watercolor sessions (SA 20 & SA 21) as well as her Abstracting the Model (SA 12). She always gives an informative and encouraging class with her combination of demonstrations and extensive knowledge of art history. Teri Weidner, an accomplished children's book illustrator shares her expertise so you can explore the process of creating a compelling book (SA 16). The book making artist Johanna Finnegan-Topitzer offers two one day workshops- Sculptural Photo Books (SA 24) and Coptic Book (SA 25). Her photographer husband Jeremy Heflin offers a November treat- Creative Portrait Lighting Techniques (SA 23) which would be a great workshop to take in conjunction with new instructor Alan Ammann's Portrait Painting (SA 3) class. And I could go on. So much talent in one place! I am grateful to all the instructors and students who have graced this art school.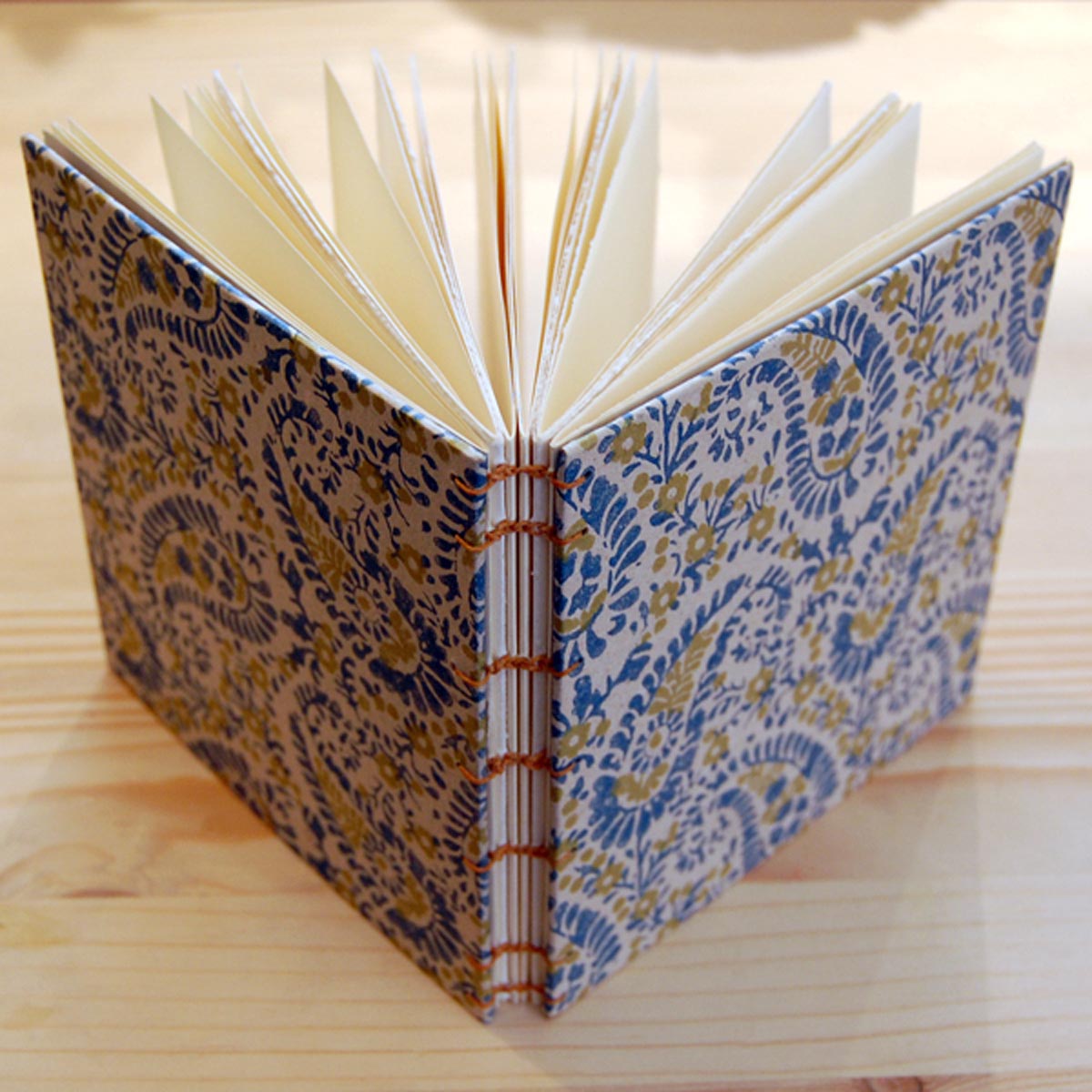 "Coptic Book" by Johanna Finnegan-Topitzer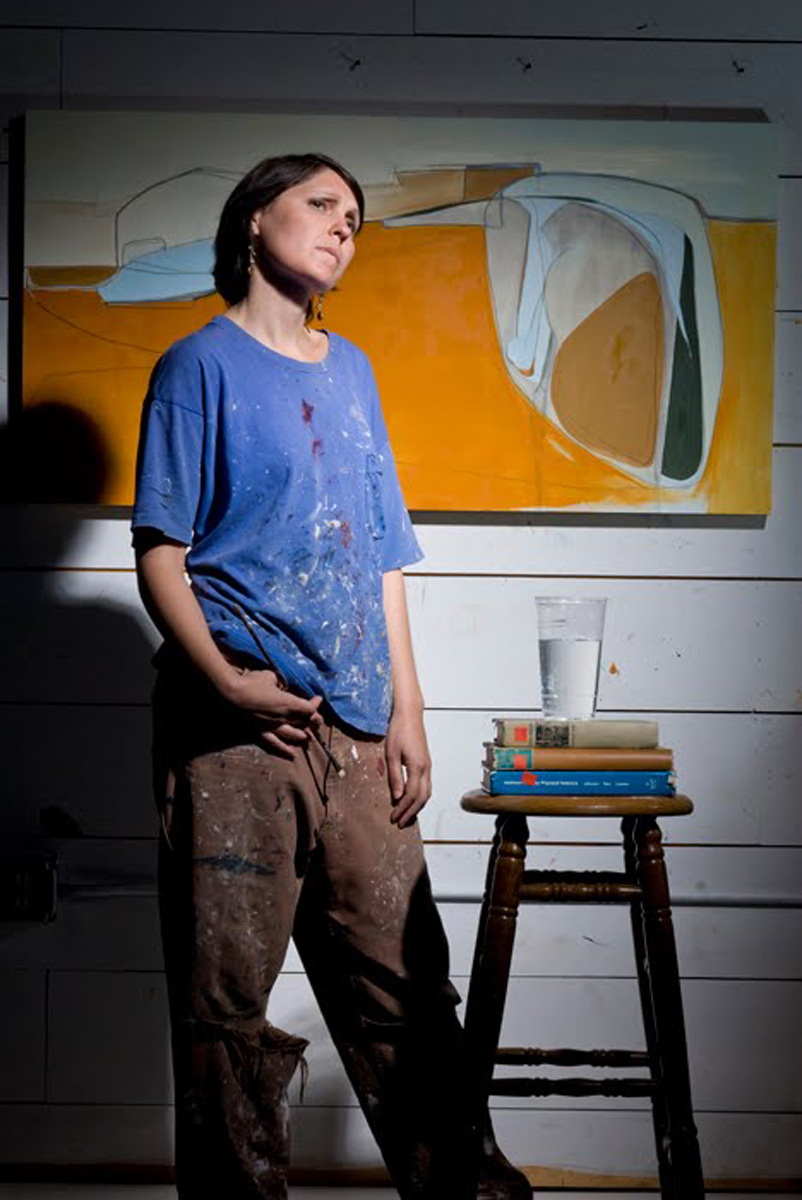 "Rose" by Jeremy Heflin