- TAPS - September 26-28, 2018, Addison, TX - Registration is Open! Early Bird Registration ends 8/20/18.


- Helping Heroes - August 22nd and 25th  - The Woodlands
The Woodlands Bar Association is hosting its Helping Heroes Program for first responders in Montgomery County at the South Montgomery County Library. This program offers will packages to local first responders in their area for free. Paralegals are encouraged to sign up to assist as notaries and witnesses at the signings. 

Email: wbahelpingheroes@gmail.com in order to sign up.



- District 10 Social - August 21, 2018 - The Woodlands, TX
The members of District 10 are having their first get-together event this month sponsored by our friends at Kim Tindall & Associates and Teris Litigation Services.





 

The TPJ Summer 2018 Edition is available today!

The Summer Paralegal Division of the State Bar of Texas digital Texas Paralegal Journal (TPJ) is available!

This edition includes recognitions, awards, and certifications of our PD members, as well as updates about the upcoming Annual Meeting, TAPS, and more!

Please take the time to review the digital TPJ!
TPJ Summer 2018
     










Take a look at prior TPJ editions HERE.

As a Paralegal Division member, you have access to the PD Job Bank!
Log in at

txpd.org

and check it out on the
Members Only
tab.
Paralegal Division CLE Calendar


The Paralegal Division website has a CLE calendar with events all over the State of Texas.

When looking for live events in your area, remember to visit our CLE calendar at https://txpd.org/calendar/calendar.asp.
Looking for affordable CLE?
Visit the PD On-Line CLE store for some of the most affordable
CLE around.
http://txpd.inreachce.com/
NEED CLE??
Obtain the CLE programs and many more!

  PARALEGAL ETHICS HANDBOOK
The Paralegal Ethics Handbook is a resource for all paralegals that addresses ethical
 considerations for 17 practice areas
as well as considerations for in-house, corporate, freelance, administrative, governmental, and regulatory law paralegals.


How to Order and Save 10% - Order online at LegalSolutions.com, and at CHECKOUT enter Promotion Code 10ETHICS and the discount will be applied. Or order by phone at 1-800-344-5009.

This handbook:
CLE CEtoGo Podcasts and On Demand Programs
Presented by the Paralegal Division
Don't have time to leave your desk for a CLE event? If you need CLE, the Paralegal Division offers Online CLE. The Online CLE catalog @ http://txpd.inreachce.com/ is a combination of past on-site CLE as well as webinars that have been presented by the Paralegal Division.

CLE topics are added monthly. View the catalog to see what may interest you. If you are a certified paralegal, this may just be the "go to" place to obtain your CLE. You may also download most of the CLE topics to a podcast so you can listen as you drive to work!

Go to the PD Online CLE tab to see a "New Year Bundle" that has been added to help you get ready for membership renewal. Purchase 3 items for 10% discount and 5 items for a 20% discount.

CALLING ALL WEBINARS!
H
ave you seen an especially helpful CLE in your district?   If so, please let us know.  We are always looking for good presentations to present through webinar.
Please contact Shannon Shaw OnlineCLE@txpd.org to provide information about potential webinars.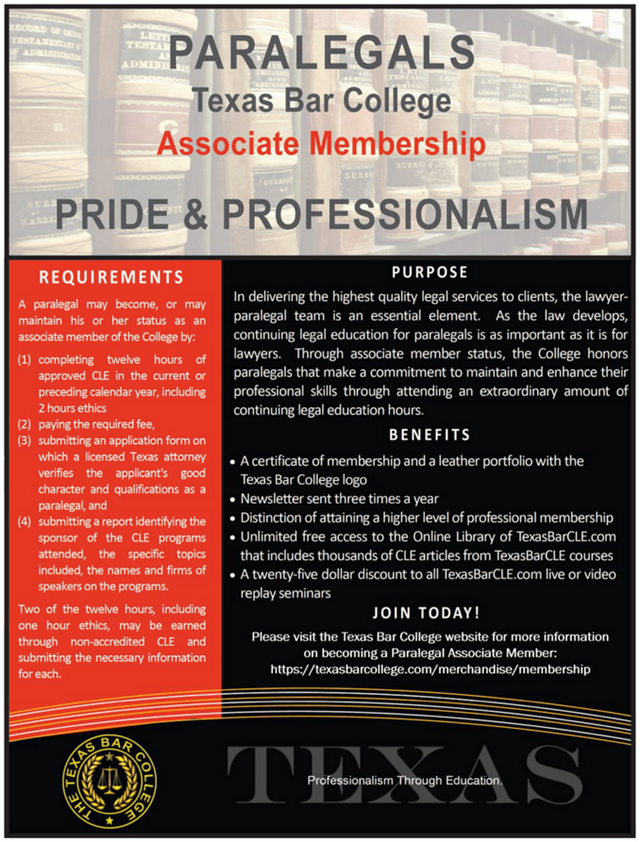 Eligible paralegals can become members of the Texas Bar College. See here for details of member benefits and how to become a member.
Merianne Gaston has retired after 9 years with State Bar College.  Please contact Katherine Korrodi at Katherine.Korrodi@texasbar.com if you need assistance at State Bar College.
RANDOM QUESTION

What area of law was recently added to the TBLS Helpful Hints Guide?

The Paralegal Division has an excellent mentorship program.  If you are new to the profession or an experienced paralegal venturing into a new field, our mentors would be happy to assist you in your transition.

Mentoring knows no bounds, including geography! Be paired up with someone in the State of Texas and communicate by phone, email or face-to-face. We are currently accepting new applications, if you wish to become a mentor or a protégé. Please see the following criteria:

Mentors - Voting, active members in good standing, with at least seven (7) years of paralegal experience, are qualified to serve as Mentors. Mentors must complete the requisite application acknowledging Mentor has read and agrees to follow the Mentor Program Guidelines.

Protégés - Protégés must be Division student members in good standing, or active or associate paralegal members of the Division in good standing, with two (2) years or less of paralegal experience. Protégés must complete the requisite application acknowledging Protégé has read and agrees to follow the Mentor Program Guidelines.


Please fill out the Mentor and/or Protégé request form under the members-only area of the Paralegal Division website  - www.txpd.org.

Once completed, submit them to Deb Pointer, Mentor Program Coordinator, MentorProgram@txpd.org. If you have recently submitted an application but have not been contacted by anyone, please forward it to Deb so it can get processed promptly.

Visit the PD's website for more FAQS regarding membership, ethics, and other topics - www.txpd.org and click on "FAQ" tab.



Need to replace your membership card?  Please send $25.00 made payable to the Paralegal Division along with a letter requesting a new membership card to:

Rhonda Brashears
Paralegal Division Coordinator
P.O. Box 19163
Amarillo, TX 79114


The Paralegal Division
of the State Bar of Texas
P. O. Box 19163
Amarillo, TX 79114
Email: 

pd@txpd.org
Phone:  (806) 443-2209
TAPS 2018 - SEPTEMBER 26-28, 2018


EARLY BIRD REGISTRATION ENDS AUGUST 20th
CONGRATULATIONS, JANNET ALARCON!


TAPS 2018 SCHOLARSHIP RECIPIENT
  We are just a little over a month out from TAPS 2018 Seminar, " Just in Time for CLE – The Magic of TAPS 2018". The TAPS Planning Committee has been hard at work on this event since January. I would like to thank them for their commitment and dedication. It takes quite a bit of hard work and planning to put together this excellent educational seminar. Thank you to the TAPS 2018 Planning Committee!! Please see the Committee Spotlight below for a list of the committee members. There are some phenomenal speakers presenting this year on a wide range of topics. You can learn more about TAPS 2018 HERE and more about the topics/speakers HERE. Please be sure to register before the early bird deadline of August 20th. I'm looking forward to attending TAPS and seeing all of you. I am hoping to meet and talk with each of you, so if you see me, please introduce yourself.
      I hope you are beginning to enjoy the new features of the Paralegal Pulse e-newsletter, specifically District Director of the Month, Volunteer Spotlight, and Member Spotlight. There are some esteemed members from around the state who contribute to the Paralegal Division and our profession. If you know of a Paralegal Division member who deserves recognition or you would just like to be featured in the member spotlight, please contact me at president@txpd.org. I firmly believe in a

Division with a Vision…Empowering Paralegals

, so feel free to reach out to me.

      Don't forget to read more about the plans for this term in my President's Message in the Fall Texas Paralegal Journal (TPJ).
Thanks for being a PD member!! See you are TAPS 2018!!
~ Stephanie
Stephanie R. Sterling, TBLS-BCP
President 2018-2019
The Paralegal Division would not be the remarkable association it is today without each and every one of its volunteers (past and present). Every volunteer makes invaluable contributions and it is because of this that we would like to recognize outstanding volunteerism (Directors, Committee Chairs, District Committee Sub-Chairs and Committee Members).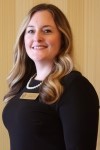 Jenna Persinger - District 10 Director
The August Director of the Month is Jennafer Persinger, ACP – District 10  (Beaumont-Conroe-The Woodlands)

Jennafer and her District 10 Sub-Chairs are hard at work with a District 10 Member Social planned for August 21st. Jennafer is quick to get important news, opportunities, and information out to her District 10 members.

Congratulations, Jennafer! Great job! Thank you for your commitment and dedication to the members of District 10 and the Paralegal Division. 


You can learn more about Jennafer HERE.
 VOLUNTEER SPOTLIGHT: "Your PD Members Caught in Action Volunteering"
Please meet Jennifer B. Rogers, CP (District 4 – Austin)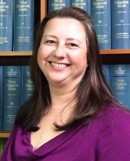 Jennifer Rogers - Volunteer of the Month
Jennifer has been a paralegal since 2002 and a Certified Paralegal since 2008. Jennifer has volunteered as the Elections Committee Sub-Chair for District 4 for several years and this year, she worked on the Annual Meeting Planning Committee. Jennifer has also volunteered in many capacities for her local association, CAPA, including taking a turn as the President in 2010 – 2011 and is currently the Co-Webmaster.

She has written and presented multiple CLEs related to litigation and discovery for the Institute for Paralegal Education and for CAPA. In her free time, Jennifer is an artist and works as a theatrical lighting designer with several local theatre companies including The Vortex and Gilbert & Sullivan Austin. Jennifer is a life-long learner who recently completed her Masters in Human Resource Management and is currently taking American Sign Language classes. Jennifer enjoys volunteering with fellow paralegals to improve and enhance our profession and has made wonderful, lasting friends through those volunteer efforts.
Thank you Jennifer for
your support of the Paralegal Division and our profession!
  SUSTAINING MEMBERS OF THE MONTH
The Paralegal Division owes a great debt of gratitude to the following sustaining members of the month: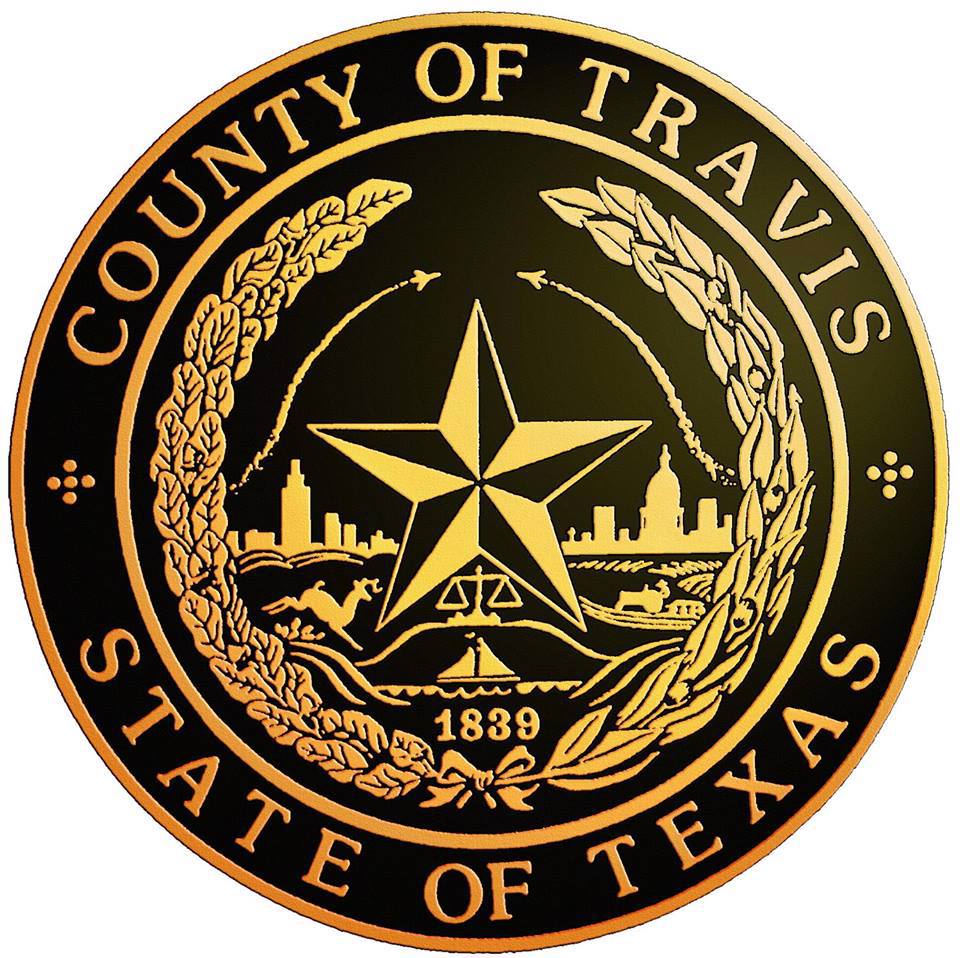 Travis County District Clerk








Thank you for
your support of the Paralegal Division!

               For more information about the sustaining members of the month, please visit our
        webpage at http://txpd.org/vendors.asp.
                                  If you would like to be a sustaining member or have a recommendation,
please contact Susan Davis at vendors@txpd.org.
  MEMBER SPOTLIGHT: "Meet your fellow PD Members From Around the State."
Each member is important to the Paralegal Division (PD) and our members make this an excellent association as well as providing invaluable contributions to the paralegal profession. It is in this spirit that we would like feature a fellow PD member to allow you to get to know your colleagues from around the state.


This month we would like to introduce you to PD member:

Amy Rainwater, TBLS-BCP, PHP (District 1 – Houston)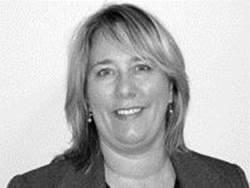 Amy Rainwater (District 1 – Houston)

Amy Rainwater is a board-certified paralegal in Civil Trial Law by the Texas Board of Legal Specialization. She has over 30 years of experience in handling commercial litigation, labor & employment and construction matters. She has assisted in multiple arbitrations, evidentiary hearings, and more than twenty jury trials that were tried to a verdict. Amy currently works in-house as a Senior Paralegal for Patterson-UTI Management Services, LLC working on litigation and labor and employment matters.


Amy has been an advocate for the promotion and development of the paralegal profession for many years by serving on the Houston Metropolitan Paralegal Association (HMPS) Board of Directors. She is currently serving as President-Elect and Ethics Chair for HMPA during the 2018-2019 term. Amy is also proud to serve as the District 1 Elections Subcommittee Chair for the Paralegal Division of the State Bar of Texas for the third term. She also serves as a member of the Advisory Committee for the Lone Star College Paralegal Program since 2016.

"I have been a paralegal since 1989 when I graduated from Center for Advanced Legal Studies. I have to say that I have loved every minute of it. I learn something new every day. My former boss (and the best mentor ever) and I used to joke: I learned something new today; it's time to go home.

This profession is incredibly rewarding and I do believe that paralegals can learn from each other, which is one of the many reasons I enjoy mentoring paralegals new to the field. I truly believe that education is key to being a successful paralegal, which is why I try to attend as many CLEs as possible. I can't tell you how grateful I am to have been blessed with such a wonderful career."
Thank you Amy for
your support of the Paralegal Division and our profession!
  COMMITTEE SPOTLIGHTS: "Meet your fellow PD Members Working Behind the Scenes."
Our Division could not function without the hard work and dedication of our volunteer Committee members. For this reason, we would like to introduce you to the awesome paralegals behind the scenes.

The August Committees of the Month are:



TAPS 2018 Planning Committee




Mona Hart-Tucker - Chair - District 14


Stephanie R. Sterling, TBLS-BCP - Secretary/Scholarship Chair/Board Advisor - District 4
Rhonda Brashears, TBLS-BCP, CP - PD Coordinator/Meeting Planner - District 7
Deb Pointer - Speaker Co-Chair - District 3
Joncilee Davis, ACP - Speaker Co-Chair - District 2
Francesca Romans, ACP - Marketing Chair - District 4
Javan Johnson, TBLS-BCP, ACP - Socials Chair - District 14
Pam Etie, ACP - Registration Chair - District 4
Shanna Mello - Door Prizes - District 3
Misti Janes, TBLS-BCP - TAPS App & Vendors Chair - District 4
Dean Shaw - Public Member
Frank S. Hinnant - Public Member
Renda Abram - Public Member

Professional Ethics Committee:
Ellen Lockwood - Chair - District 5
Stephanie Sterling - Board Advisor - District 4

TBLS Helpful Hints Committee:

Javan Johnson - Chair and Board Advisor - District 14
Shana Mello  - Sub-chair -  District 3
Deborah Andreacchi - Sub-chair - District 2
Andrea Podlesney - Sub-chair - District 1
Carrie Hall - Sub-chair - District 14
Peggy Dieter - Sub-chair - District 16
Susan Davis - Sub-chair - District 3
Kimberly Spivey - Sub-chair - District 12
Catrina Lynn Sorensen - Sub-chair - District 4
Scheryl Beauchamp - Sub-chair - District 3
Kristina Sanford - Sub-chair - District 7
Cathy Clamp - Sub-chair - District 4
Vicki Lorenzen - Sub-chair - District 7



THANK YOU ALL FOR YOUR DEDICATION TO OUR PARALEGAL DIVISION!!
RANDOM QUESTION WINNER, SPONSORS AND THE RULES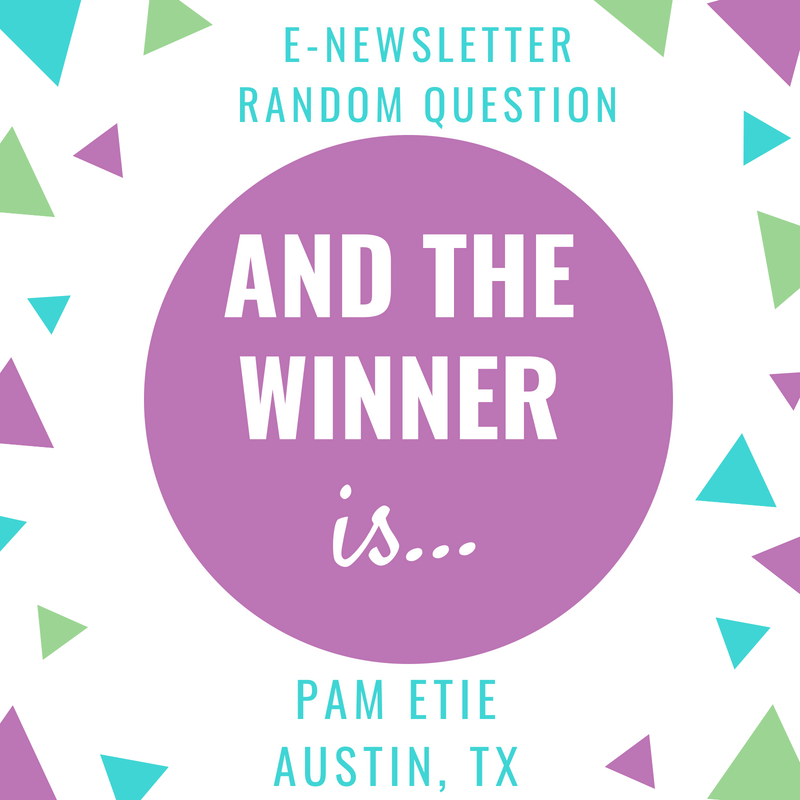 Congratulations, Pam! You are the August Random Question winner!

EXPRESS RECORDS, AUGUST RANDOM QUESTION SPONSOR
RANDOM QUESTION SPONSOR FOR SEPTEMBER







OFFICIAL RULES FOR ANSWERING THE RANDOM QUESTION –
Find the random question in this month's newsletter; and send an email with the subject line "Random Question" and the correct answer to e-newsletter@txpd.org no later than midnight, September 10, 2018. The names of all members who respond with the correct answer (by the deadline) will be placed in a random drawing, and the winner will receive a $25 gift card from the sponsoring sustaining member. The winner will receive notification of the award and the prize, and his/her name will be announced in the next volume of The Pulse. Winning participants are ineligible to win again for the next 2 consecutive months.
Ethics of Serving Your Community
Submitted by Ellen Lockwood, ACP, RP

Paralegals certainly may serve on community boards and committees and may recommend the board or committee seek legal counsel when appropriate. However, paralegals may not draft documents and should not review legal documents in any capacity other than as a member of the board or committee.
Becoming involved with committees and boards is a wonderful way to give back to our communities, but paralegals should make every effort to distance themselves from any attempt by the board or committee to involve them in situations which may cause others to rely too heavily on their opinions regarding legal issues.
UPDATED TBLS HELPFUL HINTS GUIDE NOW AVAILABLE IN THE MEMBERS ONLY SECTION AT TXPD.ORG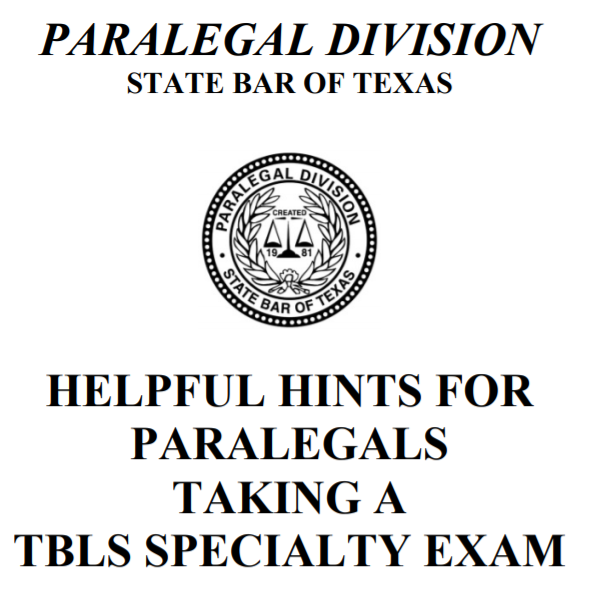 TBLS HELPFUL HINTS GUIDE

The newly updated TBLS Helpful Hints Guide is now available for those of you who are planning on taking the upcoming TBLS exam. Members can access the guide by going to the Members Only Tab, logging in, and then choosing the TBLS Helpful Hints Guide in that drop down menu. The Guide has been updated in several areas of law, but the most current addition is for the new Oil, Gas, and Mineral Law exam which will be administered for the first time. We are excited to offer this Guide exclusively to Paralegal Division members as a benefit of your membership, and hope that the Guide is a valuable tool for you in your studies. Wishing you all good luck as you study for and succeed in taking the upcoming exam!
  BE FEATURED IN OUR DID YOU KNOW. . . AREA
Share your talents with your colleagues!
Each month, in our DID YOU KNOW... section, we strive to bring you useful tips and tricks contributed by paralegals like you, specifically for fellow paralegals.

The best tips and tricks are learned by practicing paralegalism. Please share your wealth of knowledge...send your comments, suggestions, and advice to us at e-newsletter@txpd.org, and you too can be featured in the Paralegal Pulse!


Thank you for your participation!
 Did you know that ...


The Texas Uniform Enforcement of Foreign Judgments Act provides for the recognition of judgments from other territories, states, and federal courts in the United States. Such a judgment has the same effect and is subject to the same procedures as a judgment rendered in Texas, once properly filed. The foreign judgment may be registered by filing an exemplified copy of it with the appropriate office of the Court and notifying the debtor of the filing.


An exemplified copy is a copy of an official document which is obtained from the Clerk where the particular document was filed. The clerk will certify in writing, affixing a seal or some form of a stamp, that the document was properly signed and entered. Exemplified copies are more than certified copies — the clerk certifies that the copies are genuine, and the judge certifies that the clerk has the authority to say they are genuine.


Also see Chapter 35 of the Texas Civil Practice & Remedies Code — Enforcement of Judgments of Other States.



[submitted by Mona Tucker, Daingerfield, TX]

If you have any suggestions or questions, feel free to email us anytime. We hope to hear from you soon! Our email address is e-newsletter@txpd.org.


Best regards,

Brenda Colvin, TBLS-BCP
Gabriela Warner
Co-Chairs, PD E-Newsletter Ad Hoc Committee
Paralegal Division of the State Bar of Texas
Email: e-newsletter@txpd.org