- TAPS - September 26-28, 2018, Addison, TX - Registration is still Open! 


-Preparing for Family Law Appeals - Webinar - October 30, 2018 -- Presented by Claude E. Ducloux, Attorney, Board Certified in Civil Trial and Appellate Law, Texas Board of Legal Specialization; LawPay's Director of Education, Ethics, and State Compliance.
-This presentation covers the appellate process as it pertains to family law cases, including preserving error, jury trial problems, motions and timing, and a review of the appellate steps.  Mr. Ducloux will also include tips for brief writing and collaboration. 1.0 hour of CLE credit (TBLS approved for Family Law and Civil Trial Law)

For more information and to register, click

HERE





 

The TPJ Summer 2018 Edition is available today!

The Summer Paralegal Division of the State Bar of Texas digital Texas Paralegal Journal (TPJ) is available!

This edition includes recognitions, awards, and certifications of our PD members, as well as updates about the upcoming Annual Meeting, TAPS, and more!

Please take the time to review the digital TPJ!
TPJ Summer 2018
     










Take a look at prior TPJ editions HERE.

As a Paralegal Division member, you have access to the PD Job Bank!
Log in at

txpd.org

and check it out on the
Members Only
tab.
Paralegal Division CLE Calendar


The Paralegal Division website has a CLE calendar with events all over the State of Texas.

When looking for live events in your area, remember to visit our CLE calendar at https://txpd.org/calendar/calendar.asp.
Looking for affordable CLE?
Visit the PD On-Line CLE store for some of the most affordable
CLE around.
http://txpd.inreachce.com/
NEED CLE??
Obtain the CLE programs and many more!

  PARALEGAL ETHICS HANDBOOK
The Paralegal Ethics Handbook is a resource for all paralegals that addresses ethical considerations for 17 practice areas as well as considerations for in-house, corporate, freelance, administrative, governmental, and regulatory law paralegals.


How to Order and Save 10% - Order online at LegalSolutions.com, and at CHECKOUT enter Promotion Code 10ETHICS and the discount will be applied. Or order by phone at 1-800-344-5009.


This handbook:
Examines such topics as defining ethics, ethical obligations, and remaining ethical
Addresses ethical considerations for e-filing, e-discovery, and technology
Provides resources for state information and paralegal association ethics canons and related information
Contains rules and regulations for all 50 states and Washington, D.C.
Explains how to determine whether an action may be an ethical violation
CLE CEtoGo Podcasts and On Demand Programs
Presented by the Paralegal Division
Don't have time to leave your desk for a CLE event? If you need CLE, the Paralegal Division offers Online CLE. The Online CLE catalog @ http://txpd.inreachce.com/ is a combination of past on-site CLE as well as webinars that have been presented by the Paralegal Division.

CLE topics are added monthly. View the catalog to see what may interest you. If you are a certified paralegal, this may just be the "go to" place to obtain your CLE. You may also download most of the CLE topics to a podcast so you can listen as you drive to work!

Go to the PD Online CLE tab to see a "New Year Bundle" that has been added to help you get ready for membership renewal. Purchase 3 items for 10% discount and 5 items for a 20% discount.

CALLING ALL WEBINARS!
H
ave you seen an especially helpful CLE in your district?   If so, please let us know.  We are always looking for good presentations to present through webinar.
Please contact Kara O'Shaughnessy  OnlineCLE@txpd.org to provide information about potential webinars.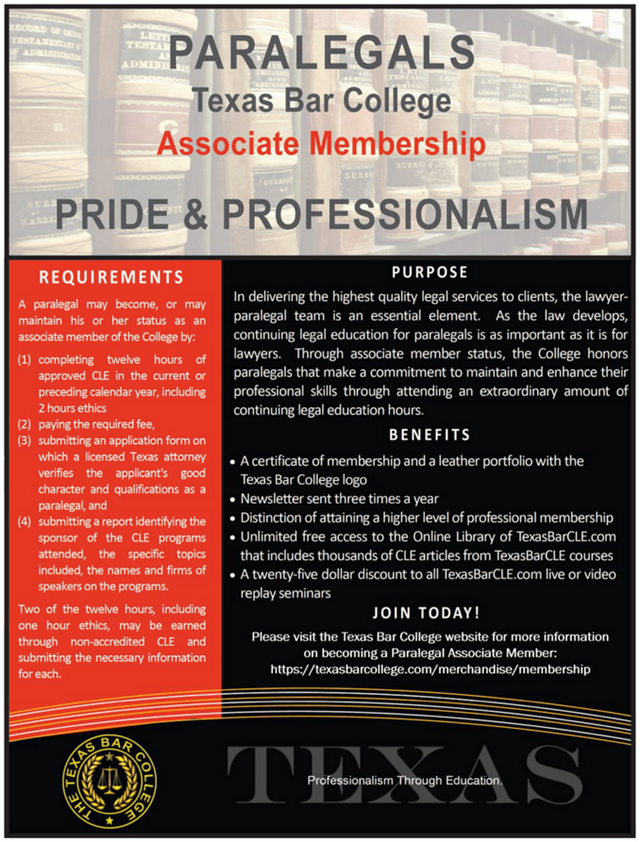 Eligible paralegals can become members of the Texas Bar College. See here for details of member benefits and how to become a member.
Merianne Gaston has retired after 9 years with State Bar College.  Please contact Katherine Korrodi at Katherine.Korrodi@texasbar.com if you need assistance at State Bar College.
The Paralegal Division has an excellent mentorship program.  If you are new to the profession or an experienced paralegal venturing into a new field, our mentors would be happy to assist you in your transition.

Mentoring knows no bounds, including geography! Be paired up with someone in the State of Texas and communicate by phone, email or face-to-face. We are currently accepting new applications, if you wish to become a mentor or a protégé. Please see the following criteria:

Mentors - Voting, active members in good standing, with at least seven (7) years of paralegal experience, are qualified to serve as Mentors. Mentors must complete the requisite application acknowledging Mentor has read and agrees to follow the Mentor Program Guidelines.

Protégés - Protégés must be Division student members in good standing, or active or associate paralegal members of the Division in good standing, with two (2) years or less of paralegal experience. Protégés must complete the requisite application acknowledging Protégé has read and agrees to follow the Mentor Program Guidelines.


Please fill out the Mentor and/or Protégé request form under the members-only area of the Paralegal Division website  - www.txpd.org.

Once completed, submit them to Deb Pointer, Mentor Program Coordinator, MentorProgram@txpd.org. If you have recently submitted an application but have not been contacted by anyone, please forward it to Deb so it can get processed promptly.

Visit the PD's website for more FAQS regarding membership, ethics, and other topics - www.txpd.org and click on "FAQ" tab.



Need to replace your membership card?  Please send $25.00 made payable to the Paralegal Division along with a letter requesting a new membership card to:

Rhonda Brashears
Paralegal Division Coordinator
P.O. Box 19163
Amarillo, TX 79114


The Paralegal Division
of the State Bar of Texas
P. O. Box 19163
Amarillo, TX 79114
Email: 

pd@txpd.org
Phone:  (806) 443-2209
RANDOM QUESTION

Where will TAPS 2019 take place?

TAPS 2018 - SEPTEMBER 26-28, 2018
     It's September, school is back in session and fall is in the air (even though we don't experience much fall weather here in Texas), but this season always seems to be a busy time of the year. 
Every fall brings about two important Paralegal Division events: Texas Advanced Paralegal Seminar (TAPS) and Texas Paralegal Day (October 23rd). These are both awesome events to meet and network with your fellow PD members and colleagues.
     
TAPS 2018 is quickly approaching on September 26-28 in Addison and I hope to see you there! If you are not able to make this year's TAPS, then plan to attend TAPS 2019. It will be September 18-20 in Austin, so save the date on your calendar now.

      
I know that the District Directors are hard at work planning fabulous Texas Paralegal Day Celebrations for the membership. Please be on the lookout for more information for this event in your district. I am hoping to attend several around the state and will look forward to seeing you there.


      Additionally, the Board of Directors has their quarterly Fall Board Meeting. This year the board meeting will be October 12-13 in San Antonio (District 5). As always, members are welcome to attend the board meetings, however if you are in the San Antonio-District 5 area and would like to attend this particular board meeting, please let me know at president@txpd.org.

Thank you for being a PD member and I look forward to seeing you at an event in the future!!
~

Stephanie
Stephanie R. Sterling, TBLS-BCP
President 2018-2019
The Paralegal Division would not be the remarkable association it is today without each and every one of its volunteers (past and present). Every volunteer makes invaluable contributions and it is because of this that we would like to recognize outstanding volunteerism (Directors, Committee Chairs, District Committee Sub-Chairs and Committee Members).
Francesca Romans - District 4
The August Director of the Month is Francesca Romans, ACP – District 4  (Austin-Central Texas area).

Francesca and her District 4 Sub-Chairs are hard at work with a District 4 Paralegal Day Celebration, visiting paralegal classes, and performing other district outreach with several local associations within the district.  Francesca is quick to get important news, opportunities, and information out to her District 4 members.

Congratulations, Francesca! Great job! Thank you for your commitment and dedication to the members of District 4 and the Paralegal Division. 


You can learn more about Francesca  HERE.
 VOLUNTEER SPOTLIGHT: "Your PD Members Caught in Action Volunteering"
Please meet Lori Wilkerson, MLS, RP (District 5 -- San Antonio/Corpus Christi area)

Lori Wilkerson - Volunteer of the Month
Lori grew up in Athens, Georgia, and moved to TexLorias in 2011. She has been in the legal field since 1986. Lori has been employed with Wood, Boykin & Wolter, P.C., since June 2013, in Corpus Christi, as a paralegal for Fred McCutchon. Mr. McCutchon's practice includes labor & employment law, commercial litigation, and appellate law. Lori is a Pace Certified Paralegal through NFPA. She also has an associate's degree in Paralegal Studies; a bachelor's degree in Biology, emphasis Environmental Science and Ecology from Samford University; and a master's degree in Legal Studies from Washington University School of Law.


"What is the essence of life? To serve others and to do good." - Aristotle

Lori volunteers as the Online CLE Committee District 5 Sub-Chair.

Thank you Lori for
your dedication and committment to the Paralegal Division and our profession!
  SUSTAINING MEMBERS OF THE MONTH
The Paralegal Division owes a great debt of gratitude to the following sustaining members of the month:









Thank you for
your support of the Paralegal Division!

               For more information about the sustaining members of the month, please visit our
        webpage at http://txpd.org/vendors.asp.
                                  If you would like to be a sustaining member or have a recommendation,
please contact Susan Davis at vendors@txpd.org.
  MEMBER SPOTLIGHT: "Meet your fellow PD Members From Around the State."
Each member is important to the Paralegal Division (PD) and our members make this an excellent association as well as providing invaluable contributions to the paralegal profession. It is in this spirit that we would like feature a fellow PD member to allow you to get to know your colleagues from around the state.


This month we would like to introduce you to PD member:

Gabriela "Gabby" Warner (District 10 - Beaumont-Conroe-The Woodlands)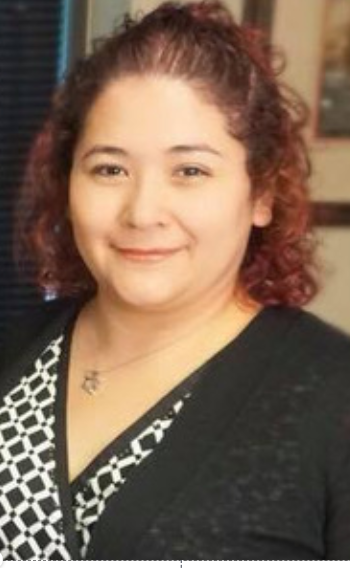 Gabby Warner (District 10 - Beaumont-Conroe-The Woodlands)

Gabby has been a paralegal since 2008. She stumbled into her first paralegal job by accident, thinking she was simply applying for an office assistant position. Instantly, she fell in love with the field and decided to make it her career. She completed her associate's degree in Paralegal Studies from Lone Star College in 2010 then followed with a bachelor's degree in Psychology from the University of Houston in 2014. Gabby continues her legal education through CLE and TAPS every year.

Gabby is employed at the Kalish Law Office in The Woodlands, TX and serves as the paralegal for the two family law attorneys. She also serves as this e-newsletter's Committee Co-Chair.

" You don't need a reason to help people." - Gabby W.

Thank you Gabby for
your support of the Paralegal Division and our profession!
  COMMITTEE SPOTLIGHTS: "Meet your fellow PD Members Working Behind the Scenes."
Our Division could not function without the hard work and dedication of our volunteer Committee members. For this reason, we would like to introduce you to the awesome paralegals behind the scenes.

The September Committees of the Month are:



Elections Committee




Martha Ramirez, CP - Chair - District 15


Mary Wintermote - Board Advisor - District 3
Amy Rainwater, TBLS, PHP - Sub-chair - District 1
Joncilee Davis, ACP - Sub-chair - District 2
Susan Davis - Sub-chair - District 3
Jennifer Rogers, CP - Sub-chair - District 4
Brenda Key - Sub-chair - District 4
Angie Laird, ACP, TBLS - Sub-chair - District 10
Sunnie Palmer - Sub-chair - District 12
Ginger Gage, ACP, BCP, TBLS - Sub-chair - District 14
Peggy Dieter, CP, TBLS - Sub-chair - District 16

Publications Committee:

Megan Goor-Peters, TBLS - Chair - District 3

Edna Garza, TBLS-BCP - Board Advisor - District 15
Deborah Andreacchi, TBLS-BCP - Sub-chair - District 2
Haley Bullard - Sub-chair - District 2
Brenda Colvin, TBLS-BCP - Sub-chair - District 4

Carmen Antol - Sub-chair - District 15

Continuing Education Committee - District CLE:

Jennifer Evans, CP - Chair - District 1
Sherylyne "Sherie" Hollinger - Board Advisor -  District 1
Michelle Boerder, TBLS, CP - Sub-chair - District 2
Amber Shepard - Sub-chair - District 3
Alice Lineberry, PLS, CP - Sub-chair - District 4
Sandy Hartman, CP - Sub-chair - District 5
Erica Anderoson, ACP - Sub-chair - District 7
Sharla Fowler, CP - Sub-chair - District 7
Shannon Shaw, CP - Sub-chair - District 10
Kimberly Spivey, CLA, ACP, TBLS - Sub-chair - District 12
Kennetha Murphy, CP, ACP, TBLS - Sub-chair - District 14
Ashley Antol - Sub-chair - District 15
Lisa Dallas - Sub-chair - District 15
Edna Garza, TBLS-CP - Sub-chair - District 15
Linda Gonzales, CP - Sub-chair - District 16
THANK YOU ALL FOR YOUR DEDICATION TO OUR PARALEGAL DIVISION!!
RANDOM QUESTION WINNER, SPONSORS AND THE RULES
Congratulations, Susan! You are the September Random Question winner!
RANDOM QUESTION SPONSOR FOR SEPTEMBER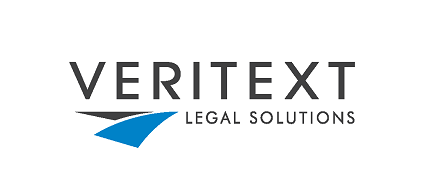 Random Question Sponsor for October

























OFFICIAL RULES FOR ANSWERING THE RANDOM QUESTION –
Find the random question in this month's newsletter; and send an email with the subject line "Random Question" and the correct answer to e-newsletter@txpd.org no later than midnight, September 10, 2018. The names of all members who respond with the correct answer (by the deadline) will be placed in a random drawing, and the winner will receive a $25 gift card from the sponsoring sustaining member. The winner will receive notification of the award and the prize, and his/her name will be announced in the next volume of The Pulse. Winning participants are ineligible to win again for the next 2 consecutive months.
Ethics of Notarization

by Ellen Lockwood, ACP, RP

Many of us are notaries and have been for years. We notarize documents without a second thought. However, just as you should regularly read articles and attend CLE regarding paralegal ethics, you should also regularly review educational materials provided by the Secretary of State with your official notary commission.

One of the prohibitions that is often overlooked is that a notary who is not an attorney cannot determine which type of notarial certificate should be attached to a document. That would be considered UPL (unauthorized practice of law). If you receive a document that doesn't include a notarial certificate, always let your attorney determine which type certificate should be included.

A notary should also be familiar with the various types of notarial certificates and the differences between them. In particular, a notary should be aware of the notarial certificates that require the person signing the document to swear or make an oath. These certificates include the following:
• Affidavit
• Affirmation (affirming the truth of the document, not an oath)
• Oath
• Verification
Any notarial certificate that includes the term sworn, swear, or affirm indicates the notary should have the person raise his right hand and swear to whatever is in the notarial certificate.
 QUARTERLY FALL BOARD MEETING - INVITATION FROM THE PRESIDENT
The next Board of Directors meeting will be Friday, October 12 through Saturday, October 13 in San Antonio. Members interested in attending this board meeting, please contact President Stephanie Sterling via email at president@txpd.org and she will provide you with the necessary details to attend.

Each Paralegal Division District has its own Facebook page now. If you are on Facebook, please be sure to like your District Facebook page for district pertinent news, events and announcements. Each district has a profile and cover photo identifying the district. A simple search on the Facebook search bar for 'Paralegal Division District pages' will pull up all the individual pages. Reflected below is a screenshot of District 10's page as an example.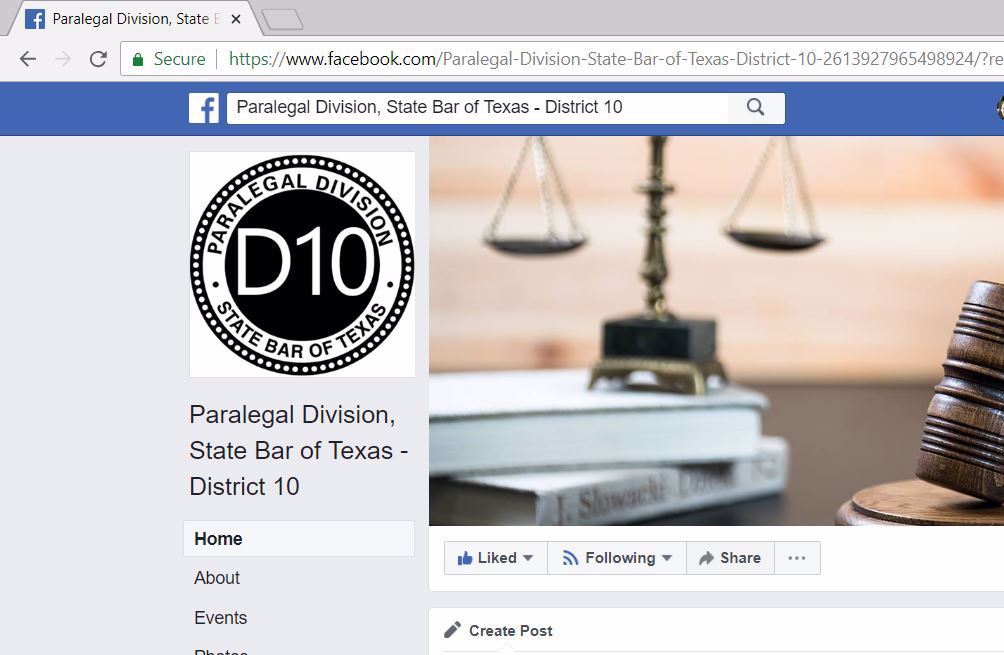 District 10 Facebook Page
  BE FEATURED IN OUR DID YOU KNOW. . . AREA
Share your talents with your colleagues!
Each month, in our DID YOU KNOW... section, we strive to bring you useful tips and tricks contributed by paralegals like you, specifically for fellow paralegals.

The best tips and tricks are learned by practicing paralegalism. Please share your wealth of knowledge...send your comments, suggestions, and advice to us at e-newsletter@txpd.org, and you too can be featured in the Paralegal Pulse!


Thank you for your participation!
 Did you know that ...


If you need to verify the military status of a party, you can look it up utilizing the Servicemembers Civil Relief Act (SCRA) website. All you need is a Social Security number and/or a date of birth, along with the person's full name. Within seconds, you will receive a report that confirms the party's active status, if any, and start/end dates of service. See example below.























The site is free to use. However, they have the following disclaimer: Without a Social Security Number, DMDC cannot authoritatively assert that this is the same individual that your query refers to. Name and date of birth alone do not uniquely identify an individual. You can access the website at  https://scra.dmdc.osd.mil/scra/#/single-record


[submitted by Gabby Warner, The Woodlands, TX]

If you have any suggestions or questions, feel free to email us anytime. We hope to hear from you soon! Our email address is e-newsletter@txpd.org.


Best regards,

Brenda Colvin, TBLS-BCP
Gabriela Warner
Co-Chairs, PD E-Newsletter Ad Hoc Committee
Paralegal Division of the State Bar of Texas
Email: e-newsletter@txpd.org