Nov 17, 2015 - Vol. 1 Issue #3
Hello!

A big thank you to all that joined us for the rainy day edition of Spiders and Cider. Despite the
weather
we had one of the best turn-outs e
ver
!
T
hank you so much to our event chairs, Blythe Edmondson and Bethany Jaramillo for all
their
hard work
. All the hours of
behind-the-scenes
preparation and
set-up
made for a great event
.


Thank you to all of those who volunteered for set-up, to work the event
,
and
clean-up
the day after. So much goes into every aspect of the night and it couldn't be done without the wonderful support we get from our families.
This past Friday was the Sunrise Talent Show
. T
hank you to our chair, Melina McKenna for making it possible for so many of our little Sunrise stars!



Thanksgiving break is just around the corner, can you believe it? If you'd like to bring

food for the

Thanksgiving Teacher Pot-Luck Lunch to thank our amazing teachers who help our kids grow, check out the Thanksgiving SignUpGenius.
W
e hope that everyone has a nice
vacation
and enjoys the family time.
Have a wonderful Thanksgiving!
— Amanda Saffer & Valorie Colson (FFO Co-Presidents)
P.S. Please use the Sunrise Amazon link ( sunriseffo.com/amazon) for all your holiday shopping to help raise money for Sunrise!
Grants at Work!
Approved at last month's meeting, here is what your FFO dollars are making possible:
Grants for General Approval...
The following grant has been
approved by the FFO Exec board
and will be
presented at the next General FFO meeting for discussion and vote.
Please attend the General FFO meeting, Friday,
November 20th
to discuss these grants.
Spiders and Cider Wrap Up


Wow! Another successful Spiders and Cider has come and gone. As always it took a team of volunteers to make this event a success. Our fearless
co-
chair Bethany Jaramillo handled a laundry list of tasks before the big day, and gets a big thanks for helping to pull things together.


Of course, we also have to thank our mighty subcommittee crew: Alli Swanson, Shirley Parks, Rachel Hollander, Anne Gruber, Marla Handler, Amanda Saffer, Valorie Colson, Kirstin Girdner, Jill Harlow, and Dayna Anderson!


What would Spiders be without The Maze? Thanks go to the crew that helped setup and tear it down (check out the time lapse video below): Kirstin Girdner, Anne Gruber, Anna Ames, Lucas Gruber, Jim Twomey, Charmaine Lewis, Tim Colson, Kristy Doran, Rachel Hollander, Margaret Barber, Lori Cole, Brad Hazzard, Maddy , Zane , Zakary, and Nicholas.


The
Girls on the Run
team helped with Spiders setup as a community service project: Clara, Vivianna, Natalia, Violette, Katherine, Ella, Allison, Ava, Mia, Elly and Alyssa.


A special thank you to Mrs. Davidson, the teachers and staff and the custodial crew for taking time to attend the event and help us clean up.


Did you know...
Spiders and Cider is a
community event
- not a fundraiser? Admission tickets, raffle, popcorn and cotton candy purchases and a portion of your pizza and Kona Ice purchases all help pay for this incredible party for the whole school. The FFO budget pays for the DJ, photo booth, face painter, some raffle items and for all of the decorations.


Of course all the setup, ticket sales, game operators, parking
lot safety
, cake walk, raffle, and clean-up is handled by a team of volunteers!


We greatly appreciate that support, and encourage everyone to sign up for a shift at Spiders next year if you were unable to do so this year.


Again, a big thank you to everyone who helped out!


Blythe Edmondson, Co-Chair
Wed, December 2nd
6:30-7:30PM


Save the date for Sunrise Drive Science Night!

Mad Science will be presenting Up, Up and Away, a spellbinding show that introduces children to the principles of air and pressure. Hot air balloons, ping-pong cannons and even toilet plungers will help children understand the power of air.


Bring the entire family to the MPR and come enjoy a night of Mad Science and learn about the Sunrise Drive Science Fair!

Forms will be available at Science Night for your child to sign up to do a Science Fair Project for the Sunrise Drive Science Fair, or, if you are in a scientific field, for you to sign up to be a presenter on Science Day, February 4, 2016.

Ask your child about the Science Kiva that will happen on Thursday Nov 19th!

We need your photos!



Share your pictures for the yearbook by sending full size photos to:

yearbook@sunriseffo.com

Add a subject to help identify the pictures. For example, the teacher's last name or the name of the event. Examples: Ms. Lin, Ms. Van Bockel,

Family Picnic,

Chinese Cultural Event,

First Day of School,

Steppers,

Kiva,

Spiders and Ciders

Please only submit pictures from school-related events. First day of school pictures are welcome, but only if they were taken at school. We will not include pictures taken at the bus stop or in your yard.

If you have any questions, please contact Carmela Zega ( email) or (520) 209-7955.

Save money!!!



The last day to order yearbooks before the price increase is Nov

em

ber 26th.




Tuesday, Dec 8
5:00PM - 9:00PM

Join friends for lunch or dinner at Sauce in Casa Adobes Plaza!



7117 N Oracle Rd
(520) 297-8575

Mention Sunrise Drive Elementary and Sauce will donate 20% of your bill (pretax) to support Sunrise Drive Elementary School!

Check out upcoming Dine Out options on the FFO calendar!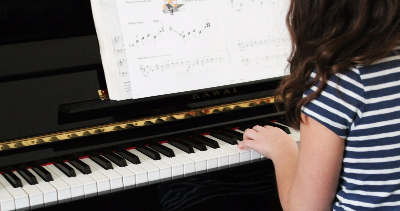 Talent Show Wrap Up


The Talent Show was so much fun! We had 29 children perform 18 diverse acts (some kids performed in pairs or groups). There were 70-80 audience members (parents, grandparents, friends, extended family). Many, many thanks go to the performers and volunteers who helped contribute to the success of the night!

Here are the acts you saw (or missed, if you weren't there)...
Singing – Hound Dog by Luis
Singing – Read All About It (Part III) by Dexter
Singing and jump rope: Brynna, Kristal, Lillian, Zoe & Isabelle
Piano – Mary Had a Little Lamb by Alexa
Piano – Bach Prelude No. 1 by Zane
Piano – Just Strutting Along by Allison
Dance – Mor Bina Othe, Diya
Performance – Speed Stacking by William
Singing – I've Been Everywhere by Bridgette
Puppet Show by Jack, Nathanial, JD, Braedan & Rory
Violin – The Happy Farmer by Cindy
Singing (Fight Song) by Samantha & Shelby
Singing (Brother & Sister Song) by Hudson & Rowa
Dance – Can't Stop Dancing by Teri & Alyssa
Dance – Cheerleader by Annalysysa & Bella


Thank you to...
The performers for sharing your many talents with us!
Their caregivers for nurturing their talents
Max, a CFHS tech student, for donating his time to run the sound board
2015 Talent Show Committee: Shirley Parks, Lara Ratterman, Ashley Rupple & Sarah Walters
Melina McKenna, Talent Show Chair
Thank you to all the volunteers who donate their time to help out with activities at Sunrise. Volunteers organize community and fundraising events and provide support in the classrooms to enrich learning and foster community spirit.


This month we want to
specifically send a thank you...


For helping in the Robotics Lab with the 5th grade and Ms. Schantz's 3rd grade:
Jim Maland, Machael Wagenheim, Jason Rubin, Craig Pretzinger, Elizabeth Longenecker, Nancy Loose, Shirley Parks, Denise Urbanski, Hana and Akrum Tamimi, Ritu Pandey and Jeff Saffer.


For helping our kids look their best on Picture Day:
Andrea Ramirez, Bianca Rowley, Blythe Edmondson, Debbie Anderson, Jill Bell, Kym Santa Maria, Lara Ratterman-MacDowell and Valorie Colson.


For helping with Vision and Hearing Screenings: Anne Gruber and Bianca Rowley.
And a HUGE THANK YOU to Blythe Edmondson, Alli Swanson, Bethany Jaramillo, Rachel Hollander and Marla Handler for coordinating our fantastic Spiders and Ciders!
Upcoming opportunities...


Teacher Appreciation - T
he FFO puts on a
THANKS
giving themed
potluck
lunch
to show our
Sunrise Drive Elementary teachers/staff
how thankful we are for all they do
. We have
about sixty
full time teachers
and
staff
, so we need your help to provide food for everyone.


Please sign up and note
the number of
servings you
can
bring
so we make sure we have enough. All
food item
s need to be
in the teacher
s'
lounge by 10 am.
The teachers/staff always appreciate this event! Go to the Thanksgiving Lunch SignUpGenius!

If you've haven't yet volunteered at Sunrise before, give it a try. You may find that volunteering brings a new element to your relationship with your child and her/his school.


– Kirstin Girdner, Volunteer Coordinator - Read more at sunriseffo.com/volunteer


P.S. Check out the
Spiders and Ciders - Maze Destruction Time-Lapse Video! Nearly two hours of hard work condensed into 30 amazing seconds!!!
Mark your calendar!
November 19 – Science Fair Kiva




December 2 – Science Night @ 6:00pm

December 4 – School Spelling Bee

December 8 – Dine-Out at Sauce (Casas Adobes) @

5:00 – 9:00pm
Check out the full FFO Calendar of Events at sunriseffo.com/calendar
Ball Donation
Sunrise kids love to play soccer and basketball at recess. Unfortunately, many of the balls are in bad shape from all the use. If you have a new or used ball in good condition, please donate it. Active bodies help keep young minds active in class!
Please drop your ball donations at the front office and contact Valorie Colson ( email) with questions. We want to give the school at least twenty (20) new balls, but right now we only have one donation.
Principals Corner


Report cards will be distributed electronically this school year through your ParentVUE account. If you do not have your ParentVUE account activated yet, you will want to visit the front office where you will be given an activation key to set-up your ParentVUE account. If you have forgotten your username or password, please contact the front office where they will help you with your username or password.

As of November 13, 2015, you can login and click the Report Card section of your child's account and click the link to download a PDF version of your child's report card. There are tutorials on Sunrise Drive's Youtube channel for you to visit and use to better understand your ParentVUE account. And if you have any questions, please don't hesitate to contact us.
– Andrea Davidson, Sunrise Drive Principal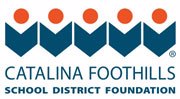 CFSD Foundation

Did you know that the mission of the CFSD Foundation
is to raise funds to attract, develop and retain excellent teachers throughout the district
?
Specifically, the Foundation helps fund our district's teacher
3-year i
nduction program
.
The
goal
is to provide district students a more competent, skilled teacher.
If
your child's teacher
has worked
in CFSD for three or
less
years
, then
she/he is part of t
he
program.
At Sunrise Drive, there are 18 teachers who participate in and benefit from the program.
The 3-year induction program has a price tag of
nearly
$250,000 so
a
combination of a CFSD Foundation gift and district funding keep t
he
program alive. Times are especially challenging this year because the Arizona Legislature
cut
all
funding
for this program.
Now it must survive entirely on
direct donations
, so the goal of the CFSD
foundation
is to raise $500,000 this year.
Public education is extremely fragile in our state. Increasingly, it is becoming
clear
that a great public education is not free.
Our
teachers and schools
need our help
to give our kids a great education.
In addition to supporting
the
FFO here at Sunrise, please make an annual donation to the CFSD Foundation.
Visit the CFSD Foundation website at
http://cfsdfoundation.org/
to learn more, read teacher testimonials on the value of this training, and to make a donation!
Andrea Gerlak, CFSD Foundation
Spirit of Sunrise

Direct donations

support your child's education and extra-curricular activities by contributing today

if you haven't already!

Suggested amount is

$50 per student

,

or whatever amount you would like to contribute.

All donations are tax-deductable. Checks can be made out to the Sunrise FFO or you can donate on-line.
| | |