Oct 21, 2016 - Vol. 2 Issue #2
Hello -
Can you believe it's already October?!? This is a great month to volunteer! Many teachers have sent out requests for classroom volunteers, and there are lots of events and activities where you can get involved at Sunrise.

It was wonderful to see so many Sunrise Drive families at the Garden/Campus cleanup and the 2nd Annual Gaslight Theatre presentation. This community-building event is fast becoming a fun fall tradition like our upcoming Spiders & Cider event.

Visit our website: sunriseffo.com to learn more and click the Big Red Button to volunteer!


Thank you to
USAVA Lending
and Mark Gutweiler for donating to the Sunrise Drive FFO!

I hope to see you all at the next FFO General Meeting this Friday, October 21st at 8:05am in the Library to hear from our principal, discuss proposed grants, and learn more from the FFO chairs.

Note: We respect your privacy and hope you welcome this monthly email. If not, please accept our apologies and kindly use the unsubscribe link at the bottom or contact our communication volunteer, Tim Colson, with any questions!
The FFO organizes, operates, and communicates to all families and faculty the many Sunrise, CFSD, and community programs and events. We also generate funding to support the vibrant learning environment and our programs and events.

We record all Meeting Agendas & Minutes online for public review.
Next general meeting is Friday, Oct 21st at 8:05 AM.
Grants at Work!

The
FFO g
rants program expands Sunrise's ability to meet educational needs. T
eachers, staff, family and students submit grant
proposals to the Grants Chair for review and exec approval to bring to the General FFO meeting for discussion and a deciding vote.
For more information, contact Amanda Saffer, Grants Chair.

Approved Grants
Proposed Grants
Kindergarten Field trip to Tucson Village Farm, proposed by grade level teachers - $400 for entrance fees
Art Display for student art projects in the library, proposed by Lori Huggins, Art teacher - up to $400
Yearbook photos wanted!

Do you snap photos of your kids at Sunrise? Whether you use a professional camera or your phone, we want your photos in the yearbook!



Email full-size photos to:

yearbook@sunriseffo.com



Please add a

subject

to help us identify the image. For example, teacher's last name or the name of the school event.

Only submit pictures from

school-related events

. First day of school photos are welcome but

only

if they were taken at school. There will be a prize for submitting on-campus photos. Send us what you have!

For more info contact

Carmela Zega

(520) 209-7950 or

Micha McNerney

(520) 665-1979.

Parents & Pastries

Join your child at school for a sweet morning treat, the reveal of our new Sunrise Drive T-shirt, and browse the bookfair!


The event spans two mornings to help ease parking lot congestion. You are welcome to attend either day, but we recommend last names A-M attend on Monday and N-Z on Wednesday.

Mon - Nov 7th (A-M)


7:15am - 8:00am
Library Kiva


Muffins and various pastries will be provided at no charge, water will be available for $1.00, and T-Shirts will be on sale for $10 each.

Please note this is a "treat" and we do not recommend it as a complete breakfast.


Costco for OGMS & CFHS

Many Sunrise students have older siblings at Orange Grove Middle School or CF High School, or will be OGMS students soon!

We have an opportunity to help them earn a ream of paper for every $100 spent at Costco on Wed Oct 26th from 10am-8:30pm at the Grant Rd location.

Gift cards do count towards the paper - but not Costco cash cards. You can buy tires, glasses, electronics, anything in the store, including bags of candy for Spiders & Cider!

After you check out you will show your receipt and the flyer on your phone for the school to get credit.
Friday October 28th, 2016 5:00 – 8:00 PM


Three not-so-scary asks for every family:
Please buy your tickets online to enjoy the ease & speed of PRE-PAID ENTRY
Please volunteer - we still have spots available and would love your help before, during, and after on Saturday for event clean up!
Please donate a bag of candy in the front office anytime or individually wrapped baked goods on 10/27 in teachers lounge
Thank you!
Alli Swanson ( email), Rachel Hollander, Bethany Jaramillo
Spider and Ciders Chairs 2016
Be
sure to visit our new Chinese
themed games at
Spiders and Cider:
The Legend of
Zhong Kui
~
Vanquish the Ghosts and
The
Scholars
'
Table.


Check out our list of Asian Markets in Tucson on our new Chinese Immersion resource page on the Sunrise web site:
https://sunriseffo.com/ci/
Sunrise is hosting an
ONLINE ONLY China Sprout Book Fair
November 14th – 22nd
Chinese TEACHER WISH LISTS and recommendations

for home

will be shared - let's fill our classrooms with books!

The process for purchasing is simple! Select your purchases and type in Sunrise Drive Elementary during checkout. Books and materials will be delivered

free

to the school.

Need help deciding on purchases and navigating the China Sprout Website? We will be offering in-person assistance the mornings of Nov. 14th, 15th, 21st and 22nd on campus.

Look for further information from your Chinese Immersion Liaison Team in November.
THANK YOU FOR SUPPORTING OUR STUDENTS AND TEACHERS!
We need volunteers for events, fundraisers, and other activities that support the classrooms and build community at Sunrise. Please consider clicking the volunteer button to learn more. If you have questions, please email
volunteer@sunriseffo.com
.
THANK YOU to all who helped out at the Family Fix Up on 1 October, 2016. So much was done to beautify our school. Special thanks to Amber and Michael Schwartz for organizing the event and to volunteers Dayna Anderson, Trish Blute, Jamie Hill, Valerie Polson and Angelica Verde.

THANK YOU garden cleanup helpers! Read more garden-related info from Emily Franklin, Garden Coordinator, below!
If you've helped out already, you know how rewarding the experience can be, and if you haven't volunteered at Sunrise, please consider it today!



Learn more and signup at

sunriseffo.com/volunteer
– Kirstin Girdner, Volunteer Coordinator

Garden Clean-Up Day
was a huge success! Many thanks to the volunteers young and not-as-young who showed up early Saturday morning and put it in some serious work! It was wonderful to see so many new faces in our school garden. The garden is completely run by volunteers, so we could not do it without all your helping hands! Next time you are on campus take a look at how beautiful the garden looks!


Students have begun to plant their fall crops. If you would like to help your child's class, please contact your teacher. Many classrooms are still in need of volunteers. As the seeds go in the ground, we are also in need of
Watering Volunteers.
If you have time to spare in your morning routine, please consider
Signing Up Here
to water the school garden plots. It only takes 10 minutes but is a huge contribution towards the success of the classroom gardens!


New this year, we will be offering
Garden Club
on Wednesdays during lunch recess, beginning October 19th. During this time, children will help parent volunteers tend to the garden as a whole to keep it in tip-top shape. We will be weeding, thinning and learning about where our food comes from and all the work it takes to produce it. If your child enjoys gardening with their class, encourage them to come out to the garden during lunch recess on Wednesdays. There is no commitment- students may come as frequently as they choose.


If you have any questions, please contact
Emily Franklin
or
Shirley Harvey


Thanks!!!
- Emily Franklin, Garden Coordinator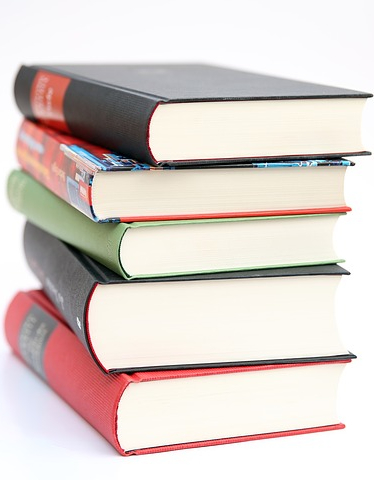 Sunrise Holiday Book Fair
November 7th - 10th

We have had great success over the past several years with the twice a year fall/spring book fair sponsored by Scholastic. Last year, we raised over $13,000 in book fair profits! The library and classrooms received hundreds of new books, and were able to get additional teaching resources, manipulatives, large rugs, and iPad/iPod listening centers.

When I was new to Sunrise, I found that volunteering at our book fair was the best way to get to know the Sunrise community and become part of it. The fair is a great way to meet parents, our teachers and staff, as see the kids and their excitement exploring the books!

The success of the book fair depends on many dedicated volunteers who help out during these week-long fairs. It's a great opportunity – no experience is necessary; we can teach you on the spot!

Students and teachers at Sunrise love our book fair and its many benefits; but, it takes a village to run it, so please join the fun!

Our Holiday Book Fair will be open for sales Nov 7th - 10th, but we will setup during the day on Thursday Nov 3rd and class previews are Friday Nov 4th for students to have a look before the book fair opens. Check out the fair with your kids on Nov 7th / 9th after Parents & Pastries (read more about that above!).
– Atasha Jaffe (520) 308-8008
Book Fair Chairperson
Share dinner with friends at the next Dine-Out at Chipotle and 50% of the proceeds will benefit Sunrise!!!

Wednesday Nov 2, 2016 from 3:30PM - 8:30PM
Chipotle at 635 W. Ina Road, Tucson, AZ 85704

Show the cashier the flyer (in hand or on a mobile device), or just tell them you are supporting the fundraiser when paying at the checkout.

Get the flyer at https://sunriseffo.com/fundraising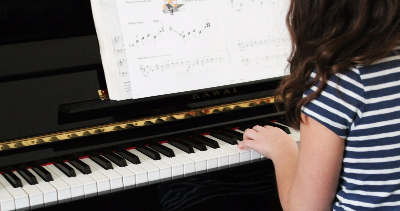 2016 Sunrise Talent Show



The show is scheduled for November 18 at 6pm, butauditions are Oct 19 & 20!

Auditions are low-pressure and intended to help the Talent Show organizers pace and time the show. If your child auditions, they will be placed in the show. Auditions will take place Wednesday October 19 from 3:15 – 5:15 and Thursday October 20th from 1:45 – 4:30.

CARE staff have escorted children to their auditions in the past, but please coordinate in advance with them if you'd like their assistance.

Please use the
sign up genius to schedule an audition time for your little star
!

A microphone, speaker system and piano will be available the night of the audition, but you will need to provide your own music and props.


Would you like to volunteer a few hours to the Talent Show?

Help is always appreciated!
This sign up genius
outlines all the different ways you can volunteer your time and talents in the weeks and days leading up to the show or during the show itself. Any amount of time is welcome and appreciated!

If you'd like more information about volunteering, please contact Melina McKenna.