Sep 13, 2016 - Vol. 2 Issue #1
Hello -

Welcome to a new school year! This monthly FFO Email Digest is designed to keep you up to date on what's happening with FFO events at Sunrise Drive Elementary. Please share with friends and family to learn about events, volunteer opportunities, grants, and more!

The FFO is a non-profit 501(c)(3) and similar to a PTA/PTO, except we do not pay national dues or commit money to political action committees. All Sunrise families and teachers are members that work together to create a vibrant learning environment with lots of community and extracurruicluar events for the students.

Please join us at the General FFO meeting on September 23 at 8:05AM and learn more about ways to help from our website: sunriseffo.com
— Kate Spaulding (FFO President)

Note: We respect your privacy and hope you welcome this monthly email. If you accidentally provided two emails via Meet Your Teacher and CFSD District Signup, you may have received more than one copy of the digest. Please accept our apologies and kindly use the unsubscribe link at the bottom of the digest to remove one or both addresses from future mailings. Contact Tim Colson if you have any additional email questions/concerns!
The FFO organizes, operates, and communicates to all families and faculty the many Sunrise, CFSD, and community programs and events. We also generate funding to support the vibrant learning environment and our programs and events.

We record all Meeting Agendas & Minutes online for public review.

Here are examples of academic and family events the FFO funds and/or manages:

Academic: Field trips, artists in residence, online computer programs for reading ( RAZ Kids & Tumblebooks ) and math ( Reflex Math ), subscriptions to Scholastic News and Time for Kids, supplemental art supplies, and 5th grade Legacy Project materials.

Family Events: Talent Show, Science Night, Fine Arts Gala, Chinese Festival, Sunrise Steppers, Family Clean-Up Days, Book Fairs, 5th Grade Promotion, and the Community Garden.

The FFO budgets over $30,000 for grant requests and teacher discretionary spending for classroom items. This means our teachers and school community have the biggest influence in how to best use the funds we raise. The role of the FFO is to facilitate the process, discuss the needs, and approve/decline the spending.
How can I help?


Participate!
Attend FFO meetings on the fourth Friday each month at 8:05AM in the LRC, to learn about upcoming events and activities, and vote on FFO matters.
Donate! The Spirit of Sunrise fund helps us support both academic and family events/services. To make a donation ($50/child recommended, any amount appreciated), visit sunriseffo.com/donate or leave a check, payable to Sunrise Drive FFO, in the FFO drop box in the front office.


Volunteer! Without the help of our Sunrise parents, events and activities would not be possible. Even thirty minutes can make a huge impact. We hope you volunteer for at least one activity/event. Find out more at sunriseffo.com/volunteer or press the Big Red Button below!
Text block at your service. Replace this text with yours.
Grants at Work!

The
FFO g
rants program presents an important opportunity for staff and parents to work together to benefit the entire Sunrise community. By using FFO funds, we can expand Sunrise's ability to meet specific educational needs of our children by paying for field trips, artists-in-residence, guest authors, the Sunrise Garden, and numerous other special programs for our students.


Teachers, staff, family members and students may submit grant proposals to the Grants Chair who presents them to the FFO Exec board for review. Exec approved proposals are brought to the General FFO Meetings for discussion and a deciding vote.
For more information on the Sunrise Grants Program, please contact: Amanda Saffer, Internal Grants Chairperson, at arsaffer@gmail.com
Approved grants:

15 lunch tubs for classrooms, proposed by grade level teachers - $200.

K-4th Chinese Mandarin books and materials for Chinese Immersion classrooms, proposed by Margaret Barber, Lucy Lin, Maura Baker, Jenny Dessent, Anita McGuire, Teresa Sommers, Emily Franklin, Rita Stubbs, Nadya Novak, and Micha McNerney - $2,400
Gaslight Theatre - Frankenstein

Sunday Oct 9
3PM at 7010 E Broadway



Join the Sunrise

community to watch the show together!

Note: This is not an FFO fundraiser, just a fun community event. Kids love the show and watching it with their friends is even more fun.



Ticket cost: group discount

$16 each



Purchase tickets before/after the general FFO meeting

or contact Kate Spaulding to purchase.

Garden and Campus Cleanup

Saturday, Sep 24 on Campus

7:00 am – 11:00 am (anytime)



We need lots of helpers – young and old, to clean up the school garden and repaint the blue line.



We will be clearing out all current vegetation, carting in a truckload of compost (4.5 cubic yards!), rototilling, weeding and replacing irrigation lines to prepare the garden for fall planting. Kids are fantastic at shoveling compost into wheelbarrows and weeding!

Additional garden tools help make quick work of this large task. Wheelbarrows, shovels, and hand clippers are greatly appreciated. Don't forget to label your tools with your last name!
The date is set for Friday October 28th, 2016 for the Spiders & Cider Fall Festival!
Every fall, the FFO puts on a festival to celebrate the season with games, treats, food, and prizes!
Children and parents all
look forward to
enjoying the fun.
Play
carnival games, find your way through
a
maze designed
and buil
t by the students, and
join
the
ever-
popular Cake Walk
to score some sweet treats
!
Of course, everyone can buy
popcorn, cotton candy, Kona Ice, an
d p
izza in the MPR
.
New this year, we will have a
magician
in the Kiva
! Back by popular demand, we will have a
Photo Booth
where you can take a picture
in costum
e
!
We
depend heavily on volunteers
to help setup, run the event, and cleanup afterward. Tip for moms and dads — the
kids think it is so cool
to see
their parents help out with Spiders!
Thank you!
Alli Swanson ( email), Rachel Hollander, Bethany Jaramillo
Spider and Ciders Chairs 2016
Chinese Immersion
Welcome Chinese Immersion families!

欢 迎




We are excited for another year of learning and fun. We enjoyed meeting the new students and families at the Chinese Immersion table at the Meet Your Teacher event!
Our parent volunteers are working hard creating a new Chinese themed activity for the Spiders & Cider fall festival. Please contact your liaison for more information. Be sure to watch for the new Sunrise FFO Chinese Immersion web page for Chinese language and cultural resources. We hope to have it up and running soon – stay tuned!
Here's to a great year!

–

Anita & Margaret,
Immersion L
iaisons
Are you looking for an opportunity to contribute to your child's school? We need volunteers for events, fundraisers and other activities to support the classrooms and community at Sunrise. Please consider helping out. Click on the volunteer button to find out more and express your willingness to help. If you have questions about these opportunities, feel free to email
volunteer@sunriseffo.com
.
Thank

s to all the volunteers who helped out at Meet Your Teacher!

Dayna Anderson, Margaret Barber, Val Colson, Blythe Edmonson, Emily Franklin, Kirstin Girdner, Anne Gruber, Rachel Hollander, Atasha Jaffe, Bethany Jaramillo, Nadya Novak, Christopher Raymond, Jeff Saffe, Alli Swanson and many others!

Thanks to the volunteers who helped Ms. Kupper put the Library back together: Margaret Barber, Cassandra Dubois , and Audrey Moeller.
Thanks to volunteers who helped deliver SchoolToolBox supplies to the classrooms in the rain: Students Elijah, Isaac, Julia, Maddy, Rose, and Zane and Parents Debbie Anderson, Kirstin Girdner, Atasha Jaffee, Valerie Leviton, and Starr Turner.
Thanks to volunteers who helped with Picture Day: Debbie Anderson, Jill Bell, Blythe Edmonson, Lupita Gutierrez, James Jaramillo, Haiying Liu, Anita McGuire, Patricia Mercea, Shirley Parks, Lara Ratterman-MacDowell, and Bianca Rowley.
If you've helped out already, you know how rewarding the experience can be, and if you haven't volunteered at Sunrise, please consider it today!



Learn more and signup at

sunriseffo.com/volunteer
– Kirstin Girdner, Volunteer Coordinator
Thanks to everyone who purchased their school supply donations via the online SchoolToolBox sale. Over $10,000 worth of items were sold and over $500 was raised for items that were purchased for students in need at Sunrise. If you missed out on this convenient service, there is always next year!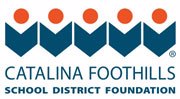 The CFSD Foundation mission is to raise supplemental funds to attract, develop and retain excellent teachers throughout the district.
Quality teachers lead to quality education:
Studies show that the quality of a child's teacher is even more important than their class size and that effective training programs increase teacher retention.

Funds raised by the foundation help to underwrite the district's 3-year induction program and free up those funds to be used in the classroom.
A Great Public Education isn't Free:
Be sure and watch the video we sent in our e

-

blast previously which shows how the FFO and the Foundation work together to support our students.

We ask that every family support our teachers by donating to the Foundation at the dollar a day ($365) level but recognize and appreciate donations of more or less!
"Taste Sensation for Education" is the theme for this year's fall parent mixer on September 30 at 6:00PM. There will be "tastes" from local restaurants and live music in the beautiful St. Phillip's Plaza.
Tickets are $45 and include all food. There will be a cash bar as well.
Buy your tickets at
http://cfsdfoundation.org
.
Mark your calendar!
Sep 23 - FFO Meeting – 8:05 am

Sep 24 - Garden & Campus Cleanup -- 7-11AM

Sep 30 - CFSD Taste Sensation for Education @ 6:00PM

Oct 9 - Gaslight Theatre

Oct 28 - Spiders & Cider
Nov 2, 2016 - Save the date for a huge Chipotle Dine-Out Fundraiser!
Check out the full FFO Calendar of Events at sunriseffo.com/calendar