Feb 21, 2017 - Vol. 2 Issue #6
Hello -
We have been sharing the love and feeling the love this month. Thanks to all who give your time and talent to Sunrise. This month, in particular, I'd like to thank the volunteers who put on our amazing Chinese Spring Festival and those who brought sweets for the Valentine's Day Staff Appreciation.



As always, there are still lots of ways to get involved this year!

Click the individual links below or find all the opportunities on our new website -

sunriseffo.org

!
If you'd like to get more involved next year, we're looking for fresh minds to join the FFO Executive Board and to Chair Events and Activities in the 2017-2018 school year. See the ways to get involved at
sunriseffo.org/volunteer
. Questions, ask the current officer or email Kate.
Thanks for all you do for Sunrise Drive!

Note: We respect your privacy and hope you welcome this monthly email. If not, please accept our apologies and kindly use the unsubscribe link at the bottom or contact our communication volunteer, Tim Colson, with any questions!
The FFO organizes, operates, and communicates to all families and faculty the many Sunrise, CFSD, and community programs and events. We also generate funding to support the vibrant learning environment and our programs and events.

We record all Meeting Agendas & Minutes online for public review.
Next general meeting is Friday, March 24 at 8:05 AM.
Grants at Work!
The
FFO g
rants program expands Sunrise's ability to meet educational needs. We have gone paperless with an online form for easier and quicker submissions. Please submit early so we can get your grant reviewed before the next Exec and General Meetings!
Approved in February:
Zoo/Habitat Field Trip for 2nd Grade classes - $1,100
5th Grade Legacy Project Supplies - $700
China Books for the Sunrise Library - $215
Classroom Pets - $100
Learn more about the grants program and the new online form at
sunriseffo.org/grants
!
Education and Legislation
Several education related bills are being debated and voted on in the Arizona Senate and House. For your information only, here are some references to articles that list the bills.
We need volunteers for events, fundraisers, and other activities that support the classrooms and build community at Sunrise. Please consider clicking the volunteer button to learn more. If you have questions, please email

volunteer@sunriseffo.org



If you've helped out already, you know how rewarding the experience can be, and if you haven't volunteered at Sunrise, please consider it today!
Rodeo Lunch


Wednesday, February 24th



When:

D

uring your student's lunch
K - 11:30, 1st - 11:40, 2nd - 11:20,
3rd - 12:00, 4th - 12:20, 5th - 12:10

Menu: Veggie Dog or Hot Dog, carrots, watermelon, chips, and milk

Cost for adults/non-Sunrise children: $3.25
Cost for students: same as regular lunch ($3.00)

Please pay at the Rodeo Lunch.

We are asking for volunteers to help serve at the ever popular Rodeo Lunch. Sign up to help!
We will need parents to help check students in the line and serve food. After each grade eats lunch they will participate in western dancing with Ms. Dover. You are welcome to eat with your children, but please make sure we have enough coverage during each grade's lunch time when you sign up.

Thanks for being willing to help out!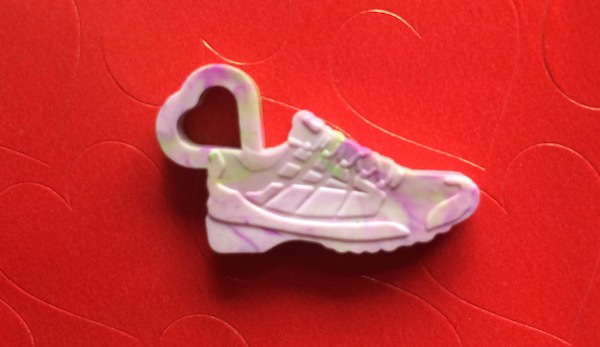 Steppers Fun Run

Friday, March 3rd, 11AM - 1PM
Have you seen the cool shoe tokens your child has earned at Sunrise Steppers???
Each token represents a mile of running or walking around the big field. Together, students and teachers have run approximately 5,000 miles this school year
-
the distance from Tucson to Dublin, Ireland
(
assuming they could run across the top of the Atlantic Ocean)!


To recognize and reward their dedication, we'll be holding a special Steppers Fun Run on
Friday
, March 3rd on the Big Field behind the playgrounds.

Family members
are welcome to attend the entire celebration, but here is a list of times when each grade will be on the field:


11:00 to 11:20
-
Kindergarten
11:40 to 12:00
-
2nd Grade
12:00 to 12:20
-
1st Grade
12:20 to 12:40
-
3rd Grade
12:30 to 12:50
-
5th Grade
12:40 to 1:00
-
4th Grade


We need lots of help to make this special day a success. Please consider volunteering to make this event super special for all our super runners - click the big red button below!
If you have any questions about the event or volunteering, please contact Valorie Colson
( email
).
Because? Science!


Science Fair and Inquiry Day coming soon!




Thank you to everyone who attended Sunrise Drive Science Night with Brain S.T.E.M. in spite of the rain! It was a fun kick-off to the upcoming Sunrise Drive Science Fair from March 6-8, and Science and Inquiry Day on March 9.
We are looking for presenters to help make Science and Inquiry Day a success. If you, or someone you know, works in a STEM related field and would be interested in presenting to a group of students (a
class, grade level, or more), or have any questions, please contact Ritu Pandey ( email).

If you are interested in helping with either the Science Fair or Science Inquiry Day, please contact Anne Gruber ( email).
Mathathon is on!


Sunrise Drive Mathathon is a great tradition, now in it's 10th year, that's all about learning math and raising funds for Sunrise!
Students can start getting pledges now from family and friends for either (a) each math problem answered correctly on a test they will take on March 14th, or (b) a flat amount.

Learn more and volunteer to help at sunriseffo.org/math !

– Debbie Clagget, Dr. Math
Trash Pickup


Help keep Sunrise beautiful!



The images here are just a small sample of the trash I saw at Sunrise a couple weeks ago. I'm sad to say I had two arms full after I picked up just
one side
of the parking lot and sidewalk.
What will our kids think seeing trash (and recyclables) in plain sight? I believe that adult trash, like
coffee cups, instills in kids that it's perfecly acceptable to litter. Surely, no one wants to send that message!


Even though it may not be your trash, we have an opportunity to show our kids that everyone can make things better by simply picking up and discarding/
recycling items, no matter how it got there.

Want more inspiration? Check out this

Dutch fellow's quest to cleanup

.

Thanks in advance for picking up!
- Tim Colson
VP Communications
Mark your calendar!
Wed, Feb 22 –

Rodeo Lunch – Signup to volunteer!
Fri, March 3 – Steppers Fun Run – Signup to volunteer!

March 6-8 – Sunrise Drive Science Fair

March 9 – Science and Inquiry Day




March 13 - Mathathon Per Problem Pledges Due!

March 14 - Mathathon Test Day

March 20 - Mathathon - ALL pledges must be completed online
Check out the full FFO Calendar of Events at sunriseffo.org/calendar