Apr 18, 2017 - Vol. 2 Issue #8
Hello -

Thank you to all our volunteers! Please mark your calendars to attend the final kiva of the year, to celebrate all of our volunteers. Giving our students an opportunity to say "Thank You!" helps teach the value of service. Please attend the Volunteer Kiva Friday, May 19th at 8:45AM!

The last General FFO Meeting is also Friday, May 19th at 8:05 AM, and we promise to be done in time for the Volunteer Kiva.
Thanks for all you have done this year for the students and staff of Sunrise Drive.

We look forward to meeting with you again for the first FFO General Meeting of 2017-2018, tentatively scheduled for Friday, August 25th, 2017.

Note: We respect your privacy and hope you welcome this monthly email. If not, please accept our apologies and kindly use the unsubscribe link at the bottom or contact our communication volunteer, Tim Colson, with any questions!
The FFO organizes, operates, and communicates to all families and faculty the many Sunrise, CFSD, and community programs and events. We also generate funding to support the vibrant learning environment and our programs and events.

We record all Meeting Agendas & Minutes online for public review.
Next general meeting is Friday, May 19 at 8:05 AM.
Grants at Work!
I am happy to report that
all of the proposed grants for April
were
approved
in the general meeting. Isn't it fantastic that we have the funds available to make all these extra programs and resources available for our kids!?!
Artist in Residence

-

Kate Hodges/Rainforest Masks, 3rd grade

-

$2,154

New Teacher Orientation support items, Mrs. Beth Jurgensen, District Learning Support Specialist

-

$65

Flandrau Science Center and Planetarium Field Trip, 1st grade

-

$352

Additional music stands

(

12+), Mr. Dustin Chilson

(

Band Teacher)

-

$595

Digital microscopes

(

8+) for IDS Program, Dr. Mary Florek, $400

24 Kore-Wobble chairs for Kindergarten, Kinder Team

-

$1,700

Pediatric and Adult Automated External Defibrilator Supplies, Mishell Jordan

(

Nurse)

-

$350

Salt Water Fish Tank, Ms. Eggert, 3rd & General

-

$800

Fish for Salt Water Tank, Exec FFO Board on Behalf of Eggert

-

$100

Puppet Show, Jaime Hill, Kinder

-

$175
5th Grade Legacy, Blythe Edmondson, $1800

Discretionary funds for school counselor, $500
It's been a great year in grants, all made possible by family donations to the Spirit of Sunrise at the beginning of the year, and the recent support of the Math-A-Thon. We are able to do so many extra-curricular activities at Sunrise, due to the great participation of these fundraisers.
Grants Chair - grants@sunriseffo.org
Thank you to Volunteers!

Thank you to all the volunteers for events, fundraisers, and other activities that support the classrooms and build community at Sunrise!

There are still opportunities for Teacher Appreciation Week available, and of course, volunteers are needed for the 5th Grade Promotion. Please pay it forward, so 5th grade parents can simply enjoy the day.

Thanks!
– Kirstin Girdner, Volunteer Coordinator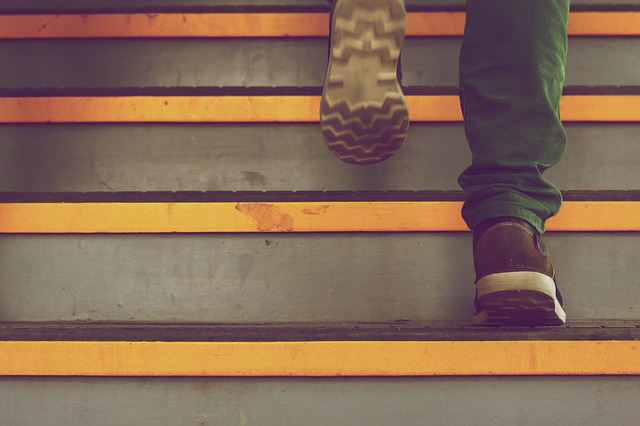 5th Grade Promotion


May 24th - last day of school... last day at Sunrise!
Candy
The 5th graders will be enjoying a candy bar at their afternoon promotion party. Donations of individually wrapped candy items are appreciated and can be dropped off at the front office anytime before the 24th!


Pictures
On the day of promotion for 5th graders, a slide show of photos of the kids plays throughout the day. The show features all the fifth grade students over the course of their time at Sunrise. It's a wonderful way to relive their journey from cute little kinders to fifth grade tweens!


We ask each parent to submit a picture or two of their child and friends taken any time from kindergarten through 5th grade. The FFO provides access to the slideshow for you to have as a take home memory. We hope to have every child in the show, but cannot guarantee it unless you submit pictures.


Submit pictures here: http://sunriseffo.org/promotion/

Volunteers for Promotion Party Wed, May 24th
If you would like to volunteer at the student party on May 24th please sign up here: 5th Grade Party Volunteer Signup.

Thanks!
- Blythe Edmondson & Deb Ardolino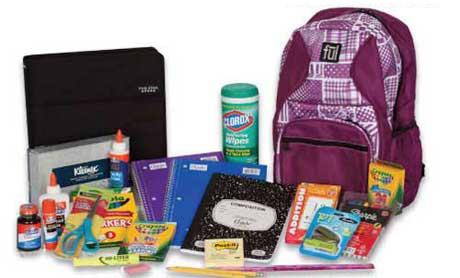 School Suppl
y Donations
for Next Year
Avoid the hassle of buying supplies!


I know it sounds crazy to start talking about
next year
, but
now
is the time to order your supplies and avoid all the hassle.


School Supplies will be available for purchase at
SchoolToolbox.com
from April 22 to June 16th. Supplies purchased in this time frame will be bulk shipped to school and delivered to classrooms before Meet Your Teacher Day. Last year over $10,000 of school supplies were donated through this program. This also allowed us to purchase backpacks, lunch boxes and school supplies for students in need at Sunrise. Some teachers have identified additional items of benefit to their classrooms on wish lists also available for purchase on this website. All donations of school supplies are greatly appreciated.


This year we have decided to eliminate the
"
keepsake boxes" in favor of bulk shipment, in order to reduce both costs and waste. Volunteers are needed to help with the distribution effort before school starts. If you are willing to help, please go to the
ToolBox Sign Up
now!


Thank you for supporting Sunrise with your school supply donations!
P.S. Fifth grade students who will be attending Orange Grove next year can order supplies online too - check it out here!
Chinese Immersion

Thank you again to all who supported and volunteered with Sunrise Chinese Immersion events throughout the school year!

The program continues to progress because of your hard work supporting teachers and helping with the Sunrise Chinese Spring Festival, the Chinese Club, U of A performances and being active classroom helpers.

Thank you for an adventurous year full of exploration and learning! We look forward to the first year of K-5 Chinese Immersion at Sunrise Drive Elementary 2017-2018!
–

Anita McGuire and Margaret Barber
THANK YOU to everyone who supported our Sunrise Book Fair through participating, volunteering and buying books.

The results are exciting. We maximized our profits and were able to get over 65% back in Scholastic Dollars, for a total of $8,768.49 that goes directly back into our Sunrise Drive Elementary School!

Already, our kids, classrooms and library have benefited. We bought all the books needed for our school library and added to every teacher's classroom libraries. The books are there for our students to enjoy right now. The Scholastic Dollars we earned also enables us to buy each child a book of their own during the Love of Reading Month

(

March), monthly classroom subscriptions to Scholastic News and needed classroom books and supplies

(

from rugs to furniture and tech/computer accessories.)

Thank you for your part in enriching our kids learning environment and our community!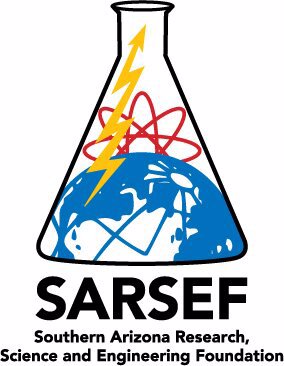 Sunrise Scientists Shine at SARSEF
The Sunrise Drive Science Fair Committee is so proud of every student who participated in this year's Science Fair. Sixteen projects from the Sunrise Drive Science Fair were selected to go on to the Southern Arizona Regional Science and Engineering Fair. Of those 16 projects, the following students went on to win awards at SARSEF and two qualified to go beyond to the state science fair!
Grand Award: 3

rd

Place for

Would You Eat a Cricket?

Audrey

D.

(

1

st grade

) won the SARSEF Grand Award: 1st Place, Valley of the Moon Kindness and Community Award, and Your Kind Mind Award for

Kindness in My Classroom .

Vivianna C

.

(

4th

grade) won the SARSEF Grand Award: 1st Place, GEMS: Girls in Engineering, Math and Science and TEP Renewables Excellence for Super Powered Solar Tracker.

Will A

.

(

5

th

grade) won the SARSEF Grand Award: 3

rd

Place for Save Your Smile.

Isaac L

.

(

5

th

grade) won the SARSEF Grand Award: 2

nd

Place for Cutting Butter.

Torin C

.

(

5

th

grade)

won the SARSEF Grand Award: 1st Place and Arizona Hydrological Society Award of Excellence for

A Cap on the C.A.P.

Connor G

.

(

5

th

grade) won the SARSEF Grand Award: 1

st

Place for

The Paper Airplane Showdown.
Both Torin and Connor won first place in their respective categories and qualified to advance to the state science fair
(
AZSEF). Torin's project received an Honorable Mention from the Arizona Hydrological Society at AZSEF!
Congratulations to all the Sunrise Scientists!
– Anne Gruber & Ritu Pandey
Sunrise Science Fair Coordinators
Corporate Matching Donations
Double Down on Your Giving
Does your company match your charitable donations to schools? If so, please remember to submit for matching funds and double the money given to support your children!


Not sure? Please remember to inquire with your HR department.
Direct donations to Sunrise Drive FFO, donations through Mathathon, and even donations of supplies
(
with receipt), can count as tax deductible contributions and your employer may be willing to match all of it with an equal contribution!


Make your contribution by cash, check
(
payable to
Sunrise Drive FFO,
drop
in the FFO lockbox in
the front
office
), or
make an online payment by credit card via PayPal
. Let your employer know of your donation so that they can double it with a matching contribution.


Some companies will also match your donations to CFSD Teacher Foundation!

Teacher & Staff Appreciation Week




Mon, May 15th - Fri, May 19th
Monday
-Teacher Appreciation Notes from students

Tuesday
- Bring your teacher a special morning drink (no "adult drinks") or treat for later and wear the teacher's favorite color - learn about
Teacher Favorite Things from a binder in the office.

Wednesday
- Teacher Appreciation Notes from parents

Thursday
- Bring your teacher a flower, a drawing or a book for the teacher's class library

Friday
- Grand Finale : Bring your teacher any surprise you like
(
if you need help with ideas, please refer to Teacher Favorite Things Binder

in the office, to Brenda's right on the book case.

)


And finally, on Friday, May 19th there will be a big celebration, so please contribute to our Teacher Appreciation Spa-themed Luncheon.


Please drop off all contributions by 10:00 AM on Friday.
Our teachers and staff do so much all year are wonderful at what they do.
This is a special day for us to show them our gratitude and how we have appreciated them throughout the year. Thank you for your contributions towards celebrating our wonderful staff and teachers.
Sending a BIG
THANK YOU to....
All
the people who who donated to our Teacher Appreciation St. Patrick's Day/Conferences meal, including: Alexander Tchourbanov, Amanda Saffer, Anna Ames, Anne Gruber, Amy Courson-Ruggieri, Angelica Verde, Deborah Ardolino, Helena Yip, Jamie Hill, Jenny Dessent, Jim Twomey, Kate Spaulding, and Lori Cole.


Our families
provide
d
an incredible meal for the staff. It
'
s wonderful to hear the positive comments from the teachers who
enjoy these events. The teachers truly feel appreciated and
their
grat
itude is inspiring. T
hese events
visibly
support them.
Thank you for the thoughtful dishes and notes/drawings from the students. (Note:
All students are welcome to contribute a note, drawing or anything made by them for the teachers
for any of these events
. These tokens add so much heart and make the events extra special.)


P
arents are always welcome to help
setting up events. It's fun
and connects you to our school community. You get to see first-hand the results and gratitude from our teachers and staff. That makes it all worth while.


Please contact me with any questions or if you'd like to be notified directly to help with future Teacher Appreciation events!
– Atasha Jaffe
(
atashajaffe@gmail.com or text 308-8008)

Teacher Appreciation FFO Chairperson
Mark your calendar!
May 15 - 19 – Teacher Appreciation Week
May 19 - General FFO Meeting & Volunteer Kiva
May 24 - Last day of School / 5th Grade Promotion!
Check out the full FFO Calendar of Events at sunriseffo.org/calendar