September 2016 PTA Newsletter
A note from the PTA president


As we all get settled back into our school routine — I want to share something I heard Dr. Hinson say at a meeting recently that made me think of Trailwood. He was talking about how much we all need each other and how the fact that SMSD rallies around our families makes this such a great school district. My first thought was — that is exactly what Trailwood is like! At the end of the day, there are things that just don't matter when you have people in your corner like we do here at Trailwood. I feel very fortunate to be part of this school and community!

Here's to a great year!!


Here are a few important dates to keep in mind regarding events coming up this month!

Sept. 2: Skate Party 4-6 pm
Sept. 13: Moms and Muffins 7:30 a.m. and first PTA Meeting 8:15 (***New location—front basement area!)
Sept. 15: Fall Picture Day
Sept. 16: T-Bird Trot 5:30-8:30pm at Indian Woods Middle School
Sept. 29: Super Chat with Dr. Hinson 9:30 @ Trailridge Middle School
Sept. 30: Dads and Donuts 7:30 am
Oct. 5: Walk to School Day
Please scroll down for more details on these events.


As always — if you have any questions about anything at all, please don't hesitate to contact me and if I don't know the answer, I will find someone who does!

Thanks,
Christa Rupp
christa.rupp1222@gmail.com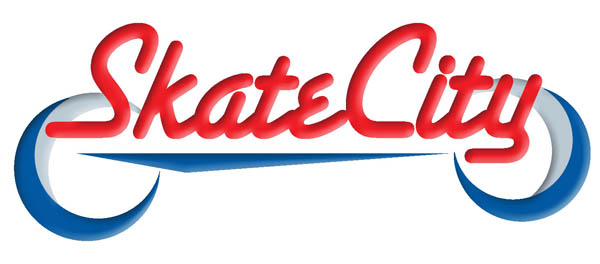 J

oin us for the first skate party of the year TODAY: on Friday, Sept. 2 from 4-6.
Skate City is at 10440 Mastin St, Overland Park, near 103rd and U.S. 69. The kids have a great time -- and it's a fund-raiser for Trailwood to boot.
 Does the cost of activities and PTA parties worry you?

We believe finances should not prevent any of our families from participating fully in the Trailwood experience!

That's why the PTA covers the full cost of activities for anyone on the subsidized lunch program.

Covered events include: T-Bird Trot, Carnival, Trivia Night, adult Fall Happy Hour Parties, Sixth Grade T-Shirts, and more!

Families who qualify will receive a coupon code to reserve their meals, t-shirts, and admission for these events at no cost. Watch for an email from Mr. Lawrence with this coupon code.

(NOTE: If you find yourself in a tight spot, but are not on the lunch program, please reach out to Mr. Lawrence, Christa Rupp, or Emily Parnell, and we'll make sure you, too, have access to this code.)
Trailwood Spirit Wear deadline is today!


The deadline for orders is TODAY, 9/2/16. The website will probably still accept orders until Monday evening.

Get all your Thunderbird gear NOW! This is our only sale of the year!

http://orders.regalawards.com/trailwood





 
Get connected to the PTA!


It's all online this year -- click on these links to join the PTA and pay activity fees and buy a yearbook and spirit wear. And be sure to be included in the online directory!


Please check all the important links below to get the year started on the right track!
Contact Mary Gladstone with any concerns/questions.


Attention!!
PTA has a few  committees that are in need of great leaders like yourself!
So grab a friend and consider signing up for one (or two)!

This is a great opportunity to be more involved and closely connected with other parents at Trailwood.
You will make a difference at Trailwood therefore for your own kids!
Please contact Christa Rupp ( christa.rupp1222@gmail.com) for more information on any of these committees.


Golf tournament
Legislation
Variety show

Thanks in advance for giving your time and talent make Trailwood a great community to be a part of!
Kindergarten-2nd grade Birthday Book Club


Another school year, another year of big birthdays for our kiddos! Here at Trailwood, we have a special birthday tradition involving books. Each student will have the opportunity to select a new book in honor of their birthday. Your child's name and the school year will be noted on the nameplate inside the book and will become a permanent part of the library collection. The PTA generously provides a sweet treat (usually suckers) for the entire class that your child will get to pass out.

This means no baking or buying cupcakes for you! We do ask that you honor the no treat policy so we can ensure all children get a similar birthday experience at school.


For KINDERGARTNERS, a parent/relative or other special friend may come to class on the day the birthday is celebrated and read a favorite book to the class. You will receive an email when the birthday is near and then coordinate the reading time with your child's teacher.


1st/2nd GRADERS are celebrated slightly differently. Birthdays will be celebrated on a monthly basis per class with the PTA provided treats. Your child's teacher will read books to the class on celebration day. Typically each teacher also recognizes your child on their special day with their own class tradition (birthday hat, etc).


Please contact Melanie McColligan with any questions: mymccolligan@att.net
Birthday Book Club for 3rd-6th graders

We will be celebrating the 3rd through 6th graders birthdays on a quarterly basis in the library again this year! The birthday kids get to enjoy lunch in the library and select a book. After they read the book on their own, the book will be designated as his/her special birthday book via a label on the inside of the book.

Parents are encouraged to attend these lunches! Please plan to join us during your child's regularly scheduled lunch period for his/her "Birthday Book Club Lunch". Look for more information as well as a sign up to bring treats if your child is celebrating a birthday during the quarter.

In the meantime, please note the following Birthday Book Club dates.


For July, August, and September birthdays:
3rd & 4th graders - Tuesday, September 13
5th & 6th graders - Monday, September 19


For October, November, and December birthdays:
3rd & 4th graders - Tuesday, November 29
5th & 6th graders - Friday, December 9


Contact Christine Pai or Melissa Beltrame with any questions.


September Preschoolers at Trailwood
Come join us as we say "Good-bye" to summer and "Hello" to school!


I'm Victoria Savich and this will be my 5th year running PAT! I am a mom of 3 boys -- Jackson, who is in 6th grade, Kingston, who is in 3nd grade and Mason, who is almost 2 1/2 years old!

I have been in the early childhood education field for 20 years and I just LOVE what I do. I am currently a Pre-K Teacher at Country Club Christian Church in Kansas City, Mo.


PAT is a fun way to get to know Trailwood and have your kiddo meet some fellow soon-to-be kindergartners as well. We meet once a month from 2-3p.m. on the last Friday of each month (schedule permitting) until May.


This month we'll have an APPLE THEME, so we'll sing a funny song about apples and bananas, make some apple art, eat an apple snack and read an awesome book about starting school.

Please pass along this Evite to any future Thunderbirds!

http://www.evite.com/event/00C2CG5QR7NFAQXVIEPGNWRLSICWCQ/rsvp?utm_campaign=send_sharable_link&utm_medium=sharable_invite&utm_source=NA



I am SO excited to get to know your future Trailwood Thunderbirds!







 A note about traffic flow for drop off and pick up



If you drop your child off by car in the morning or pick her/him up in the afternoon by car, please use the Rosewood entrance and exit turning right onto 95th St. Please be courteous of your fellow Thunderbird parents and go to the end of the queue on Rosewood rather than "cutting in line" coming off of 95th St. Note: Kindergarten students don't appreciate "cutters" and neither do adults. :)

Morning drop off to the gym begins at 7:30 a.m.

Please be courteous of our neighbors if you park in the neighborhood, especially those on Cedar and Linden. Please place the yellow sign you picked up at your child's classroom at the Ice Cream Social in your car windshield at dismissal time to help staff identify cars.

And please be kind to our west business neighbors who request that you not park in their lot for pick-up or drop-off.
Mark your calendars for Walk to School Day the morning of Wednesday, October 5 and plan to walk your children to school this day. You'll be able to enjoy a bit of exercise and a light breakfast snack around 7:45 before starting your day. Please note that we'll be congregating on the east side of Trailwood past the library door again this year due to the construction.

Look for more information in the weeks to come and feel free to contact Melissa Beltrame ( beltrame@sbcglobal.net) with any questions.

We are excited to back to school with our amazing Trailwood Teachers and Staff! Thank you to Gary Arb and the folks at Price Chopper on 95th and Mission for providing yummy cookies and fruit on the first day of school.

We are going for the Gold this year!


Julie Homsey and Stephanie Kreamer 







Trailwood Auction!!

Join us on this fun evening out to support of our flock of tiny T-birds. The auction, Trailwood's main fund-raiser, provides funding for teacher grants, programs, field trips, and much more.

Save the date! February 18, 2016.

Socialize, meet other parents, and enjoy your night on the town.

Be part of the fun!

VOLUNTEER: Join the auction planning committee. Contact Emily Parnell, emilyjparnell@gmail.com -- we'll find a role that's perfect for you.





Thank you!

No one is more cherished in this world than someone who lightens the burden of another. Thank you so much to those who have volunteered their time and talents.


Thank you for all you do at Trailwood!


• Shereen North: there are no words for how grateful we all are that you keep us in line! ;) You are the best of the best!

• Melanie McColligan for organizing the Ice Cream Social along with Christ Church volunteers who helped serve ice cream and Dan McColligan and Becky and Craig Brown for keeping the toppings filled!

• Executive Board helping to provide breakfast for teachers on their first day back!

• Mary Gladstone for helping to make sure Kindergarten Orientation ran smoothly along with Kristina Keairns, Meg Guthrie, Amy Gerritz and Amber Hipp for welcoming parents and providing information!

• Sarah Wright and Liz Krueger for the welcoming coffee events for the first day of school as well as for our kindergarten parents!

• Maria Heibl for coordinating the Kg/6th grade Flower Exchange ceremony!

• Lauren Wilson for keeping our bulletin board and art display beautiful!

• Christine Pai and Melissa Beltrame for coordinating Birthday Book Club for grades 3-6 and Melanie McColligan for grades K-2!

• Our wonderful staff and teachers for a great Back to School night!

• Emily Coughlin, Molly Gray and Dara Giuliani for organizing a great year of special events for the 6th graders!

• Erin Loose for organizing the ever popular Skate Parties!

• Melanie McColligan for recruiting and scheduling the library volunteers!

• Heather McClure for organizing and coordinating room parents!

• Amy Gerritz and Mary Gladstone for the exciting spirit wear choices!

• Julie Homsey and Stephanie Kreamer for making our teachers feel appreciated on the first day of school and to Gary Arb at Price Chopper for donating the goodies!

• Grace Hobson for the putting together the newsletter and keeping our Facebook page and website updated!

• Mary Gladstone for her continued dedication to our online directory and all its uses!

• Kristine Martin for putting together all the useful information for new parents at our school on Back to School night!

To anyone unintentionally left off of this list, many thanks to you as well! So much happens behind the scenes and everything you do is so appreciated!!



JOIN US! 


The first PTA meeting is Tuesday, Sept. 13 at 8:15 a.m. after Moms and Muffins. Child care is available.


October 11 at 7:00 p.m.
November 8 at 8:30 a.m.
December 13 at 8:30 a.m.
January 12 at 7:00 p.m.
February 14 at 8:30 a.m.
March 7 at 8:30 a.m.
April 11 at 8:30 a.m.
May 9 at 10:15 a.m.
Google Calendar Subscription
To get the PTA calendar on your smartphone, tablets, or computer use this link in your Ical settings.
https://www.google.com/calendar/ical/trailwoodpta62%40gmail.com/public/basic.ics
To do this in Google Calendar, sign into your gmail account, click on calendar, click on "other calendars" on the left hand side, then choose "add by url" and copy the link above into the box.
On an Iphone, go to this link and follow the instructions.
http://www.ehow.com/how_8608129_add-ics-calendar-iphone.html
By adding our Google Calendar to your smartphone or Google Calendar on your PC, anytime an update is made to the calendar, it will automatically update on your device and you will have instant access to the Trailwood PTA Calendar. You may still want to check the Trailwood School Calendar on the schools's website, as they sometimes have events listed that we do not.
PLEASE GO TO THIS LINK TO VIEW THE PTA CALENDAR
Click this button to be taken to facebook page