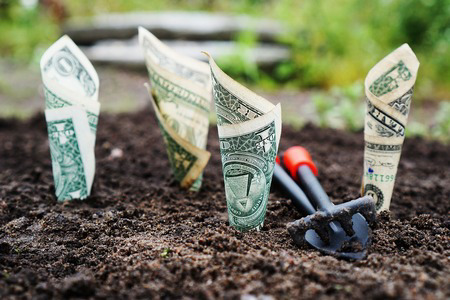 INVESTMENT ADVICE: THE NORTHWOOD DIFFERENCE
When starting your financial planning journey, there are many options to consider. By far, the biggest dilemma many clients face, is conflicting advice. The area that often causes the most confusion is retirement planning. There have been several legislative changes around retirement funding in the last few years. Therefore, the amount of outdated information floating around comes as no surprise.

We recently received a query from one of our clients regarding her Retirement Annuity
contributions. She had disclosed the new investment to her accountant and he voiced the following concerns:
The monthly premium is too high
Retirement Annuities are fixed contracts: therefore, if she was unable to pay the monthly contribution, she would be penalised
The advice given was, in part, driven by earning a commission.

His concerns are valid, and succinctly describe why we do not advise our clients to commit to inflexible investment products.

Saving for retirement is a long-term commitment, which, in our opinion, requires flexibility. Because of this, our clients can rest assured that when we advise them to start a Retirement Annuity, they won't be penalized for changing or stopping their monthly contributions.

As an independent fee-based financial planning practice, Northwood Financial Services CC is under no obligation to "sell" any particular policy or plan. This is because we aren't remunerated with commission. Our clients pay an upfront fee. Also, before any advice is given, they also go through an extensive "getting to know you" process. In return, Northwood clients receive unbiased, holistic advice based on their own unique needs.


If you would like to hear about the services we offer, or to find out more about how we coach our clients through a holistic financial planning process, contact us for an obligation free meeting.
When you make an Off-Plan purchase, you are essentially buying a home that does not yet exist. There are quite a few details which need to be verified before you decide to go ahead.
At certain times of the year, we as consumers are encouraged to spend money. The festive season in December is by far the biggest financial drain. Then January rolls around, and if you have kids, you are met by all the ' back to school' expenses. Next, Valentine's Day arrives, and before you know it you're buying Easter eggs!

During these times, we are prone to Reckless Spending.

When was the last time you reviewed your nominated beneficiaries? This is one of those things that we don't really give much thought to.

Certain life events such as marriage, or the birth of a child, often come and go without us giving any thought to who would benefit from our Financial Planning. Forgetting to update a policy or plan could unintentionally create hardship for your loved ones.

| |