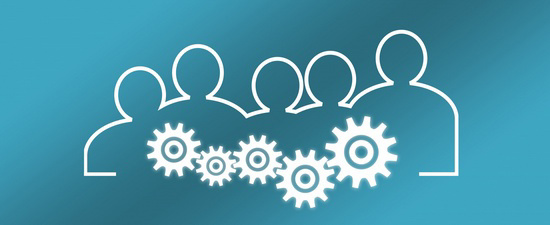 MEET THE NORTHWOOD TEAM
Northwood Financial Services CC was founded in 1990 by Nico Kleynhans. Nico started working in the financial services industry in 1987. After forming Northwood, he completed a Diploma in Financial Management and then went on to obtain a Post-graduate Diploma in Financial Planning. He now holds the title of Certified Financial Planner - CFP®. Nico's clients rely on his years of experience, as well as his unique take on financial planning.

The Office Team:

Kristen is Northwood's resident Paraplanner. Training under Nico's supervision, her main function is to analyse data she receives from clients. She then uses it to create each client's unique Financial Needs Analysis (FNA). This is essentially a snap-shot of a client's financial portfolio. All clients receive advice based on the information contained in their FNA. Kristen is also working towards her CFP® qualification.

To help her unwind, this former ballerina has recently taken up fishing as a hobby.

Nathan is an intern at Northwood. He studied Financial Management at False Bay College, and recently joined the team to complete his 18 months of in-service training. His main duty, aside from assisting the others with their tasks, is to digitise the many paper files. He has also been tasked with destroying any sensitive documentation that can't be thrown out.

An avid archer, Nathan spends his weekends as a coach at the Protea Sports Club.

Cathy manages Nico's diary as well as the administrative side of Northwood. She is Northwood's gatekeeper. If you want to meet with Nico, Cathy is the one who will make it happen. She also helps clients with non-technical queries.

A former pre-school and grade R teacher, Cathy has proven that she has the patience of a saint in the fast-paced financial services industry.

Siya, who is studying toward his National Diploma in Entrepreneurship, is in his final year at CPUT. He joined Northwood for a three-month internship, and has begun helping Kristen with FNA reports. Originally geared to work in financial management, Siya's career path changed once Nico pointed out how this differs from what Northwood offers their clients. He now hopes to pursue a career in financial planning.

The Northwood Team is about to grow by two! We are now on the hunt for an additional paraplanner as well as a financial planner. Our dedicated staff are always on hand to ensure that our clients' needs are taken care of. If you would like to learn more about how we can help you. For an obligation free meeting, do not hesitate to contact us.
When businesses started using fax machines, it revolutionised the way documents were sent to clients and suppliers. Advances in technology have been astronomical as we move towards the virtual office.
If you happen to be contributing to a medical aid scheme in South Africa, you will have enjoyed the tax rebate this generates. The government has proposed that funds be diverted to the Department of Health instead. Their argument is that the new National Health plan will need a few billion rand to operate.

Read more on this in our blog.
Dealing with insurance companies when trying to settle a claim is a nightmare many of us can attest to. The experience leaves many clients disillusioned.

We share 2 examples in our article.
| |