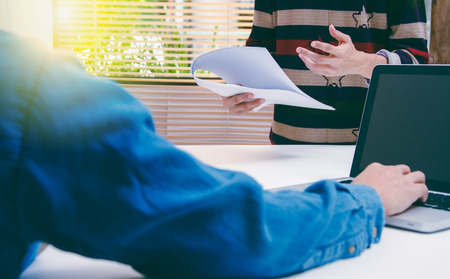 KEEPING YOUR FINANCIAL PLANNER IN THE LOOP
Do you talk to your Financial Planner before making a financial decision?
At Northwood, we encourage our clients to contact us before making any financial decisions.

A client of ours applied to her bank for vehicle financing. She also gave the salesman assisting her permission to apply on her behalf. The two financing offers she received quoted the same interest rates and to her the deals looked the same. However, after reading through each offer, we noted that the banks charged different monthly fees. One bank had also quoted her on a longer term. In total, there was a difference in cost of nearly 9%.

In another instance a father and son duo decided to purchase an investment property. The paperwork, however, noted only one applicant's details. Subsequently the property was only registered in one name. The information on the paperwork sent to the bank was also incorrect. The costs incurred to rectify the error were prohibitive.

We have also noted that offers of employment are being presented with a projected payslip. However, on more than one occasion, smoke and mirrors were used to make the offer more appealing.

Your goal is to create wealth.
Our goal is to offer advice and guidance to help you obtain it.

Whether you plan on purchasing a new home or if you are simply considering an alternative offer of employment. For your ultimate goal to be realised, we need to be kept in the loop.
When it comes to debt, there is the misconception that all debt is bad. Not many people understand the concept of "Good Debt" vs "Bad Debt".

In this article we explain when it's not a good idea to settle your debts.
Ever since the news broke that South Africa's credit rating was downgraded to junk status, our office has been inundated by calls and emails from concerned investors.

Most of these investors have investments with insurance companies, and experienced a significant loss of their investment capital.

In our article we go into more detail as to the advice we gave our clients.
Our clients know that when it comes to investments, we prescribe to the " don't put all your eggs in one basket" philosophy. We seek to add value and diversity to all our client's portfolios to creatively manage risks.

Continuing from our first article on Junk Status - Protecting your Investments, in this article we will look at creating wealth by adding more diversified investments.
| |