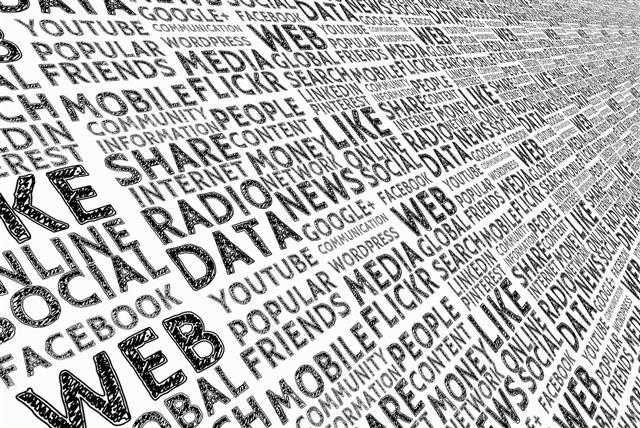 Social Media and Northwood Financial Services cc


At NFS, we have been very busy! Apart from continuing to look after your financial well-being and offering brilliant advice, we have also been hard at work on our Social Media presence.
Those of you who have recently visited our website at

www.northwood.co.za

, would have noticed that the pages are being updated to better reflect our current services. Here you will find information on our business, our philosophy and our service offerings. This is an exciting, ever-evolving process, so watch this space!
On our

Northwood Group Facebook

page, you will find our blogs hot off the press as they are posted on Wednesdays between 10h30 and 11h00. Please pass these on to interested parties, as long as you acknowledge us in the credits.
Here you will also find pre-warnings on radio broadcasts Nico will be involved in and the topics of such discussions. NFS also shares information on speaking engagements according to themes, forums and how you can get involved in these.
If you like what you see, don't forget to like our page and feel free to leave a comment!
As mentioned, these are posted weekly on Wednesday mornings on Facebook. They are posted via RSS Feeds on Thursdays. You can always go to the

Webpage

and sign up for the monthly omnibus edition. This will give you access to our weekly blogs accompanied by a newsletter.

The purpose of these blogs is to explore topics of relevance to us in our daily lives that affect our economic and social realities. Recent topics include:

In future, you can look forward to blogs on such topics as:
Planning for children with special needs

The necessity of having a good support team during divorce
Podcasts


We are currently in the process of building our podcast library. Links to these are now a lot easier to find on our website, simply look on the right hand side of the

Home

page. We are revisiting older podcasts and updating information. In future, you can look forward to hearing more about such topics as:

Credit Cards

Finding Financial Advice

Finding Life Assurance

Funeral Policies

Money Lenders
Radio interviews


Nico is a regular on CCFM on 107.5 / 96.7 FM:

Every Tuesday at 07h10: Breakfast with Friends (this is streamed live on Facebook!)

Every 2nd Monday between 18h00 and 19h00: Personal Finances with Wayne Turner
Should you not be in the CCFM broadcast area, CCFM has its own App that can be downloaded from Microsoft Play Store. Alternatively, you can find them on the web at https://radiosa.org/ccfm/.

No matter where in the world you find yourself, you can therefore listen to Nico's wisdom.

What the statistics have told us thus far


The top 5 cities where people are logging in from:
Cape Town

Sandton

Pretoria

Port Elizabeth

Ervine, USA
The 27 countries where people are logging in from:


1. South Africa
2. USA
3. India
4. United Kingdom
5. Netherlands
6. Germany
7. Philippines
8. UAE
9. Switzerland
10. China
11. Finland
12. Malaysia
13. Singapore
14. Zimbabwe
15. Bermuda
16. Brazil
17. Canada
18. France
19. Israel
20. Italy
21. Sri Lanka
22. Luxemburg
23. Latvia
24. Mauritius
25. Maldives
26. Pakistan
27. Zambia

Hi, my name is Jeffrey, and I will be your Financial Adviser
If this is your first meeting with Jeffrey, he will want to go through your existing policies. Jeffrey is a thorough man, as he should be! ' Oh my, he does know his stuff…' you may think, as he points out possible changes that could save you money.

He deftly points out dangers to the security of your Golden Years you never saw before. Oh, but what if you fall ill with a dreadful disease? Alternatively, fall, unable to get up again? What will happen to you then? In these uncertain times, do you REALLY have job security? How will you make sure that your income is secure so that you can keep paying for your son's braces?

There is a plumber in Cape Town who drums up business with the words ' we repair what your husband has tried to fix' as the tag line on his vehicles. I am sure he does quite well!

Whereas needing a little help from a (paid) friend from time to time is not the sole prerogative of the male species (no matter what your wife tells you), these examples point to a curious part of the human condition: falling for the seduction of saving a buck!

South Africans love their meat! We consume much more significant amounts of it compared to our European and Asian counterparts. Luckily for us, meat is a fair bit cheaper in South Africa than in other parts of the world.

After a recent shopping expedition, I decided to see what my rights were according to the Consumer Protection Act when the price displayed on the shelf is different to what is rung up at the till.

| | |