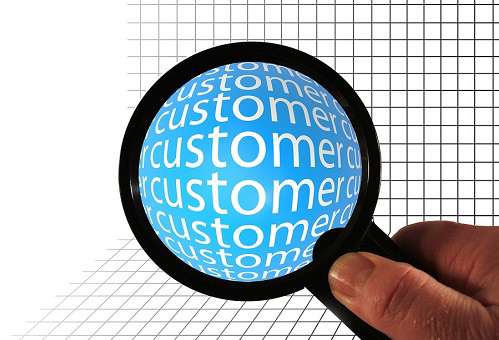 TREATING CUSTOMERS FAIRLY
In the financial services industry, not all financial planners follow the same code of ethics. Recently I became aware of two situations where clients were subjected to questionable advice.

John had around R2 000 000 to invest and naturally discussed his options with his financial planner. He was told to invest the whole R2 000 000 in a single premium endowment, essentially locking the money away for five years. John happens to be 94 years old. His financial planner seems to be very confident about John's longevity.

Jane had R4 000 000 that she wanted to invest. She approached Capitec Bank, hoping to place this into a five-year fixed deposit. A financial planner contacted her and pointed out that if she needed to access the funds before five years had passed, the bank could charge her a horrendous penalty, equal to almost all the interest she would have earned. It was also noted that the interest would result in a considerable amount of income tax. So far not bad advice. Then she was informed that if she used the money to start a unit trust investment, which offers complete flexibility, she would pay less tax. She could also go ahead and withdraw 11 percent per annum.

What Jane's financial planner did not explain, is that the investment was unlikely to grow by 11 percent per annum after costs. Also, by withdrawing that much, in five years her capital would have shrunk considerably. Neither financial planner followed the principals laid out in the Treating Customers Fairly (TCF) programme.

Treating Customers Fairly means offering an investment strategy that is appropriate for each client's needs. Care should also be taken when selecting the right investment portfolio. A 94-year-old should not be told to freeze their capital for five years. Also, offering anyone a withdrawal rate of more than 3.5 percent per annum, without warning them that it could put a massive dent in their capital, is irresponsible.

Neither of these financial planners understands the concept of TCF, which is gradually being implemented by the Financial Services Board. The goal is to ensure that all financial firms adopt this approach, and that these values become imbedded in the Financial Services Industry as a whole.
Men and women are often not on an equal playing field and this approach can have serious consequences when it comes to financial planning. Generally, women live longer than men, and this means the effects of inflation have a bigger impact on their retirement income.
The assumption is that when you plan for retirement, your only concern should be replacing your salary with a pension. I believe there are five equally important challenges to consider...
What we are finding is that South Africa acknowledges the need for further training and allocates huge amounts of funding to colleges. This can be problematic for students when the funding goes to institutions that have not registered.

Read our article on how to avoid wasting your money.
| |