The Need to Cope Better with Stress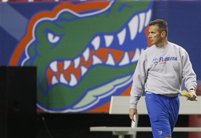 Today's Palm Beach Post article by Greg Stoda highlights Urban Meyer as the latest example
Stress affects everyone. Even positive stress can be very damaging if not properly managed. The key is to thrive, but many do not. See today's Palm Beach Post where I speak with Greg Stoda about the stress now facing Florida Gators Coach Urban Meyer.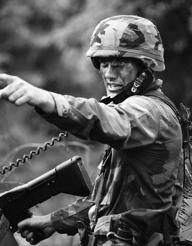 You think your stress is bad? Coming soon at JohnFMurray.com is an article on coping with the stress of combat in Iraq. This includes an interview with a special forces sniper who survived many close calls and vividly describes the mental challenges of combat.
Hundreds of articles at
http://www.JohnFMurray.com
help people cope with stress more effectively. Unmitigated stress kills. Moderate stress toughens. Lead a healthier life by defeating negative energy and stress and using positive stress to your advantage. Call me today if I may be of service at 561-596-9898.