TAKE A FREE MENTAL PERFORMANCE TEST
Dr. John F. Murray is a licensed clinical and sports psychologist in Florida who provides individual counseling in his Palm Beach office and by phone. He is also available for speaking engagements and seminars and will help you or your group with any sports mental training, executive coaching or clinical psychology needs.

The Smart Tennis Sport Psychology Workshops in London, England June 19 & 20 received a new hotel sponsor for 2009 in The Bulldog Club, providing the finest in bed and breakfast in hand-picked private homes. Dr. Murray will be staying at Parsons Green SW6 near Wimbledon. As always, the workshops will be conducted at the fine Sutton Tennis Academy. Other supporters of this event are Judy Murray, tennis coach and mother of British sensation Andy Murray, the British Lawn Tennis Association, and long-time tennis coach and workshop partner this year, Paul Barton of London Tennis. Here is a link to the press release.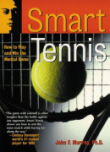 The book "Smart Tennis: How to Play and Win the Mental Game" continues to sell well, and people are discovering that it goes way beyond tennis and even beyond sports. Here is what Jim Fencl recently wrote in an email:



Dr. Murray, I was given your book Smart Tennis by my wife for Christmas. In January I got laid off from my job. Along with a couple other books I received, I started to read yours first. Not only is your book helping me discover new meanings to the game of Tennis, it also helped me apply goal setting and performance, and somehow comforted me in my search for a new job. So far I'm on my second reading. I just want to thank you for your wisdom in your book. It is helping me to apply the mental skills not only to Tennis, but to life as it is in the present. I read this quote once: "The only way to succeed when you've failed before is not to dwell on the past, but to keep your mind on the task before you". Thanks Dr Murray, Jim Fencl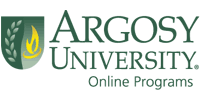 Dr. Murray began teaching graduate level psychology courses as an adjunct professor at Argosy University in Sarasota.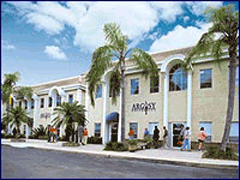 Courses have both an online and in-residence portion. The Argosy University system is extensive nationwide. To the left is a photo of the Argosy Sarasota campus which used to be the home of the University of Sarasota.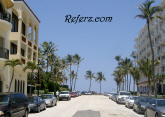 Dr. John F. Murray recently launched a new website for his local Palm Beach, Florida business community. Called Referz.com, it is a directory of the finest goods and services located in the Town of Palm Beach and some of the surrounding areas. Businesses are arranged in 30 categories and links refer the reader directly to the owner's website. "It is far better than the yellow pages, said Dr. Murray, because they don't give you the actual website of the business you are interested in learning more about." Give it a try, it's very useful in finding what you want, and you learn about Palm Beach too.