Dear friends, family, colleagues, clients, students and everyone else,



I hope you have a great Thanksgiving Day and weekend. I love this time of year in Florida as the weather starts to get cooler, football games heat up, and the excitement of the holiday season kicks in. This is a quick special greeting with a few key updates, and will not replace the regular issue of Smart Pro News which will be sent next week.

While I am sending this out en masse, I love hearing from each one of you, and some of you today might be receiving this mailing for the first time as I am including some of my Facebook friends. I have found Facebook to be extremely helpful in keeping in touch and sharing the good news from the world of success psychology. If you have not yet signed up for my "High Performance Psychology" group, please do so now. After signing in to Facebook, do a search for "John F Murray's High Performance Psychology" and you can join this group which has grown to about 330 members over the past year.

Another great way to keep in touch and receive frequent updates is by following me on Twitter. Just do a search for PalmBeachDrJohn and you'll receive all my daily tweets. I like to post controversial and helpful questions on a variety of topics usually intending to help us all get better, keep you informed about the music video of the week, share interesting stories and videos and much more.

In sum, I am very thankful today for YOU - the people who I work with and communicate with on a daily basis. Thank for all you do and enjoy the updates below!

Pro-Am Tour at the Breakers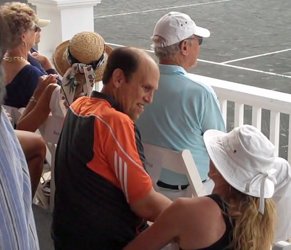 Last weekend was exciting tennis and cocktail parties with some of the greatest tennis supporters and most successful business persons on the planet. It all happened right here in Palm Beach about a stones throw from my office. My longtime client, Vince Spadea, invited me to all the events and we enjoyed three straight days of tennis and socializing. One of the biggest supporters of this event called the Charles Evans PCF Pro-Am Tour is philanthropist and health care advocate

Michael Milken (shown in the photo at left)

. Interestingly, I learned from Vince Spadea that it was Mike Milken who first advised him to find the "best sports psychologist in the world" after his record 21 match losing streak when Vince was at a similar Donald Trump hosted tennis event at Mar-a-Lago in 2001. No wonder Milken has been so successful. He fully understands the mind-body-performance connection! He was so unassuming as he came up to me and extended his hand saying just "hi, I'm Mike." I thanked him for sending Vince to me, gave him my card, and asked him to call me if he ever needed anything for his companies or charities. He told me that I had done a great job with Vince who would subsequently rise to #18 in the world and win his first ATP tennis title in Scottsdale, Arizona. If you can think of a better endorsement for sports, health, or sports psychology please let me know. Thank you Michael Milken! Also, see the photo album of this event.

ESPN & NFL Films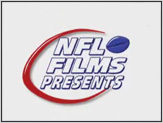 "Dr. Murray: YOUR INSIGHT WAS EXTREMELY HELPFUL! THANKS AGAIN FOR EVERYTHING!!"


MARGARET RUFFING MORRIS, SENIOR PRODUCER, NFL FILMS, ONE NFL PLAZA

I had a great time and I hope some of you saw my appearance on the show NFL Films Presents on Love, Hate and Grief. The filming took place in my Palm Beach office and aired three times on ESPN2 and the NFL Network. We discussed some of the psychophysiological CHANGES that occur with anger, hate, and love and we also talked about some of the psychological differences between playing offense and defense. I am very proud of this contribution. I know the extremely high quality of work done by NFL Films and have been watching the shows created by Steve Sabol and his father since the late 1960s as a child. Having them come to my office and ask me for my input was one of my top 20 career thrills so far.

Dr. John on Sirius Radio

I enjoyed being a guest recently on Hardcore Sports Radio on Sirius radio worldwide. We talked about serious sports psychology and mental health issues, and you can hear a replay of that interview at this sports psychology radio link now. Stay tuned also for a new weekly television which I will be a part of in a regular segment on sports psychology. Details will be provided soon.

Your Music Video Picks of the Week
Finally, enjoy the growing archive of music video of the week and help me pick future winners. The music video of the week must inspire and most are memorable hits. Occasionally we'll feature relatively obscure songs that just never made it big. The key is inspiration, quality and that certain wow factor that you really only know when you hear it.

Sincerely,
John F Murray, PhD
Call Dr. John F Murray Today for cutting edge clinical and sports psychology services. He also provides dynamic and entertaining keynote speeches, full and half day workshops, and so much more to help increase profitability and success for leading companies, teams, athletes and individuals.