Industry Survey Reports

*A/E Law Firm Survey*
Detailed survey of 20 A/E Law Firms across the United States providing regional and national perspectives on legal developments, claims and root causes driven by economic conditions with loss prevention recommendations and other insights from these legal experts.


A/E Law Firm Survey Report Link

*A/E Survey Report*
Insightful survey report of A/E firms and how economic conditions are impacting business opportunities and affecting business decisions today.

A/E Firms Survey Report Link

*A/E Insurance Carriers
Survey Report"
Survey of 17 insurance carriers specializing in A/E Professional Liability (PL) insurance identifies current economic risk factors, services offerings, claim trends and recommendations for reducing liability exposures.

PL Insurance Carrier Report Link

Quick Links Section

Insurance, Risk or Professional Liability (PL) Question?

Ask SmartRisk
Sm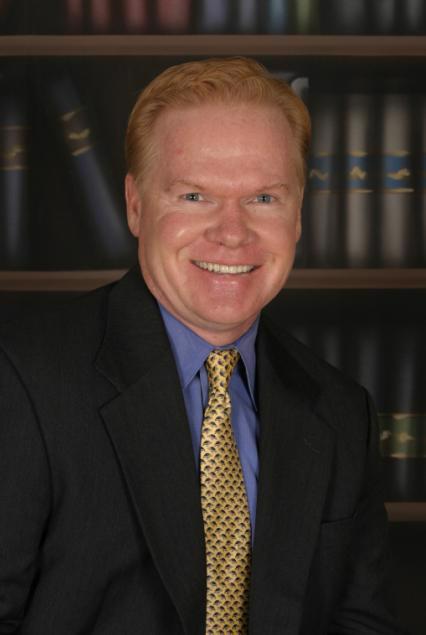 artRisk LLC

Our focus is improve performance and profitability through industry and risk analysis and developing costs effective solutions for design and building professionals.

As an advocate for the industry, our services are designed to meet the unique challenges of the industry today; enhancing business performance through improved risk management strategies. We collaborate developing customized solutions resulting in reduced risk, strengthen performance, profitability and lower insurance costs.

Timothy J. Corbett, BSRM, MSM, LEED GA
President
tcorbett@smartrisk.biz
www.smartrisk.biz
T: 626-665-8150

Mitigate Risk, Improve Performance & Reduce Insurance Costs

Introduction

In this challenging economic climate, A/E firms have been forced to become more efficient and resourceful while reducing overhead and operating costs. Options to accomplish this include staff reductions, business strategy modifications, and changes to business practices. Firms must be aware however, that their well-intentioned efforts may inadvertently have the opposite effect. These types of changes can negatively affect the firm's performance resulting in increased risk and liability exposure. Compounding the problem, slow economic periods often produce an increase in litigation claims against design professionals based on negligence, error, and omissions. It is important that firms seek guidance when making these difficult decisions ensuring their performance is not impacted and risk factors are not increased.

Risk Factors and Performance

When making these decision, how can firms identify their respective risk factors? How can firms identify potential liability exposures and methods for improving performance and lowering insurance costs? This can be accomplished through an SR Risk Assessment. The SR Risk Assessment has been developed to evaluate firms' individual risk and liability exposure at the operational level. The comprehensive process entails in-depth analysis of business practices, operations and risk management strategies, as well as interviews with key personnel. Firms are evaluated in targeted exposure categories derived from an extensive examination of industry claims data. Upon completion of the assessment, a firm receives a personalized SR Risk Assessment Report with associated risk-ratings (low-moderate-high) by category developing the overall SR Risk-Rating. Program strengths and areas of concern are both identified, as well as firm-specific recommendations for mitigating future risk and liability exposure.

Applications & Benefits


Assessing and enhancing current risk management efforts

Improving performance through risk management solutions
Reforming firms with a claim history
Evaluate changes and impact on performance and risk

Merger, acquisition or selling firm
Lowering insurance costs
Premium credits and/or cost sharing from insurance carriers


Financial Benefits
Firms completing an
SR Risk Assessment
have obtained financial benefits through improved performance. Another benefit includes lower insurance cost through favorable terms, premium credits and/or cost-sharing by professional liability (PL) insurance carriers. A qualified, independent risk-performance management firm conducts the SR Risk Assessment allowing this benefit.

Industry Comments

James Schwartz, Esq., heading up Beazley Insurance Company's A/E program (www.beazley.com/A&E) for the U.S. states "from our perspective, an SR Risk Assessment is a valuable tool. With risk management strengths, but more importantly, areas of potential concern identified with recommendations to minimize future liability exposures, the firm should become a better risk. Beazley offers insurance terms for qualifying firms including a 50/50 co-sharing up to the first $5,000 incurred if certain conditions apply."

Wade Killefer, FAIA, Principal, Killefer Flammang Architects (www.kfarchitects.com) said "SmartRisk performed an SR Risk Assessment of our firm identifying potential risks and liability exposures. Based on the report, a Risk Management Plan was developed mitigating liability exposures with specific attention given to higher risk condominium projects. The strategy minimized our risk and saved our firm over $100,000 in insurances costs in 2 years. Tim is an advocate for our firm and the industry; I heartily recommend his services to other A&E firms."

Nick Cinalli, PE, SECB/President & CEO, O'Donnell & Naccarato (www.o-n.com) a structural engineering firm based in Philadelphia stated "SmartRisk's SR Risk Assessment process was very helpful and beneficial for our firm. It brought us together as a group, identifying items where we should focus our attention for mitigating risk-improving performance. We obtained favorable insurance terms from our insurance carrier for completing the risk assessment. I would recommend an SR Risk Assessment to other A/E firms."

Dan Bradshaw, Principal of Benchmark Insurance (www.benchmark-insurance.com) and current President for Professional Liability Agent Network (PLAN) recently used an SR Risk Assessment for a challenging account. " A client with a claim history had their Professional Liability (PL) renewal coming up. The insurance carrier issued a conditional renewal, meaning a rise in premium and/or deductible. Last year, no other carriers would offer a quote or terms. An SR Risk Assessment was conducted and presented with the PL application. Based on the reports findings and recommendations, four carriers offered terms with several quotes 30% off the "expiring" premium. Without the SR Assessment Report, the renewal premium would have been significantly higher.

The SR Risk Assessment process has proven to be very helpful and I plan on using it for several more clients in the near future."

Keith Fitschen, Vice President-A&E Professional Division, Marquis Agency (www.marquisagency.com) identified several situations where conducting an SR Risk Assessment would be helpful for his clients. "Firms that have gone through changes in staffing (+/-), business strategy/marketing initiatives and overall reorganizations would all equally benefit from the independent risk analysis. Further, for those clients who have experienced an above-average claims history, conducting a risk assessment would identify areas for improvement; reduce risk and exposure, whilst enabling the firm to receive both more favorable insurance terms and underwriting credits at the renewal. Now more than ever, educating the team members across all levels should be at the center of any client's risk management program."

Conclusion

This is a very difficult work environment; design professionals need to be aware of risks and potential exposures while making changes within their firm. SR Risk Assessments can help by providing a thorough risk/liability analysis with a minimal commitment of time and resources on the part of the firm. SR Risk Assessments provides A/E's with customized risk management solutions that target areas in need of improvement. The result, enhanced performance and a stronger bottom-line through effective risk management solutions.

To obtain more information on SR Risk Assessments:
T: 626-665-8150 or email at info@smartrisk.biz.
Copyright apply. This newsletter is for information purposes only and should not be construed nor relied upon as legal advice. Readers should consult with legal counsel regarding their specific situations and circumstances.

If you would like to be removed from the SmartRisk Reporter mailing list, please use the link below.