Industry Survey Reports

*A/E Law Firm Survey*
Detailed survey of 20 A/E Law Firms across the United States providing regional and national perspectives on legal developments, claims and root causes driven by economic conditions with loss prevention recommendations and other insights from these legal experts.


A/E Law Firm Survey Report Link

*A/E Survey Report*
Insightful survey report of A/E firms and how economic conditions are impacting business opportunities and affecting business decisions today.

A/E Firms Survey Report Link

*A/E Insurance Carriers
Survey Report"
Survey of 17 insurance carriers specializing in A/E Professional Liability (PL) insurance identifies current economic risk factors, services offerings, claim trends and recommendations for reducing liability exposures.

PL Insurance Carrier Report Link

Quick Links Section

Insurance, Risk or Professional Liability (PL) Question?

Ask SmartRisk
Today Project Managers Need More Than Technical Skills

Architect and engineers (A/E) firms are being asked to do more with less today. Sitting at the center of that picture is the Project Manager (PM). Being an effective PM today requires much more than just having technical skills and abilities. Especially in slow economic conditions, PM's must have the capability for not only managing and protecting the financial viability of projects, they must also ensure the quality of service rendered as well as being an effective communicator to clients and other project team members.
The following is a list of 10 important responsibilities for Project Managers today:
Budgeting:

Every project should have a project plan identifying the firm's focus on providing professional and quality work on budget that meets client's expectations.



Quality Control:

PM's need to ensure proper quality controls are performed including job management, defined and well managed processes, performance and integrity criteria, and identification of records.



Profit:

The two main duties of the PM is delivering a quality project that meets client expectations as well as making a profit for the firm. Ensure success by keeping a close eye on the schedule, budget, and any additional costs that could impact the bottom line.



Contracts:

PM's must be involved in the development of the contract agreement and knowing the full scope of services. Keeping a contract up to date is the best tool for PM's in keeping the project on schedule and budget, establishing billing requirements and collecting for services.



Billing Requirements:

Establishing a clear understanding of the billing requirements, documentation and cycle is essential and should be clearly defined early on in the contract agreement process. Consistency in practice is important along with sending clients invoices on a regular basis. If possible, keep billing cycles less than 30 days.



Collections:

Cash flow is the life-blood of design firms. Stay on top of account receivables and follow-up on late payments with phone calls and letters. Be firm however non-confrontational. PM's, have the largest amount to gain and the most to loose if services are not paid for. If payments are late, inquire if there is a problem with the invoice and/or services rendered. Address any problems and obtain a commitment of payment and follow up in writing on your conversation.



Accurate Invoices:

PM's should be well informed and review invoices ensuring all charges are correct and accurate. It is difficult for a PM to have a discussion with clients about unpaid invoices without knowledge of accurate charges. Establishing a pattern and financial history on project types as well as clients is critical for future budgeting purposes.



Client Communication:

The majority of claims filed against A/E firms (75%) come from the project owner. Of those claims, close to 1/3 are caused by incomplete communication and documentation efforts. A client communication plan should be established at the beginning of each project identifying the frequency and methods of communications that meets the clients expectations as well as project requirements.



Progress Reports:

Progress reports or meeting minutes are a record of the discussions, decisions made, directions given, and assignment accepted during the course of a project. PM's must realize that these reports are an effective way to communicate with team members on assignments and responsibilities, however, it is also an effective risk management tool.



Project Close-Out:

The main purpose of project close-out is to confirm the services stated in the contract have been performed, obtain the level of satisfaction of services and to close the door on liability exposures. Review the details of the terms of the contract, discuss with the client addressing challenges and resolution. Inquire into their level of satisfaction and address outstanding items.
Please feel free to forward this newsletter to others who may be interested.

Thank you.

Sm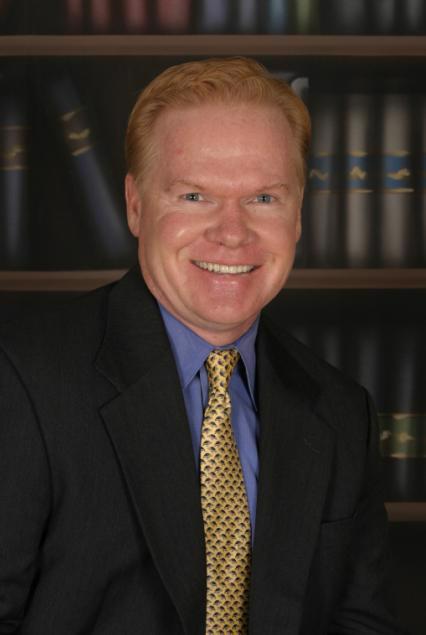 artRisk

Our objective is improve performance and profitability through industry and risk analysis and developing costs effective solutions for design and building professionals.

As an advocate for the industry, our services are designed to meet the unique challenges of the industry today; enhancing business performance through improved risk management strategies. We collaborate developing customized solutions resulting in reduced risk, strengthen performance, profitability and lower insurance costs.

Please feel free to contact us with any questions.

Timothy J. Corbett, BSRM, MSM, LEED GA
President
tcorbett@smartrisk.biz
www.smartrisk.biz
T: 626-665-8150
Copyright apply. This newsletter is for information purposes only and should not be construed nor relied upon as regulatory or legal advice. Readers should consult with appropriate counsel regarding their specific situations and circumstances.

If you would like to be removed from the SmartRisk Reporter mailing list, please use the link below.